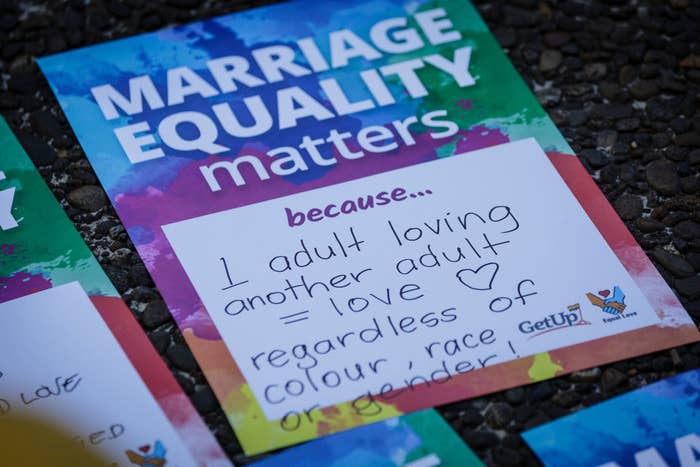 The unusual nature and rapid turnaround of Australia's same-sex marriage postal survey could leave Australians who speak English as a second language less likely to have a say, according to community groups.

Since the survey was announced last Tuesday, catching the Australian Bureau of Statistics (ABS) by surprise, the government has been plagued with questions about how it will run.
Australians must enrol or update their details by midnight on August 24, while ballots will be sent out as early as September 12 (pending a High Court challenge).
Dr Emma Campbell, director of the Federation of Ethnic Communities' Councils of Australia (FECCA) told BuzzFeed News she was concerned about the "very short period of time" between the announcement of the survey and the closing of the electoral roll.

"That particularly impacts new citizens to Australia," she said. "We're concerned there hasn't been enough time or enough information in languages to encourage all Australians ready to vote to be on the electoral roll."
In a statement, the ABS told BuzzFeed News that the survey would be distributed in English only, but that it would be implementing "a range of activities" to assist people who don't speak English.
It advised people who need assistance to call the Translating and Interpreting Service (131 450), which could then set up a three-way phone call between the caller, the translator, and the dedicated marriage survey information hotline.
"The ABS will be working with culturally and linguistically diverse media to support and encourage people to participate," the statement said.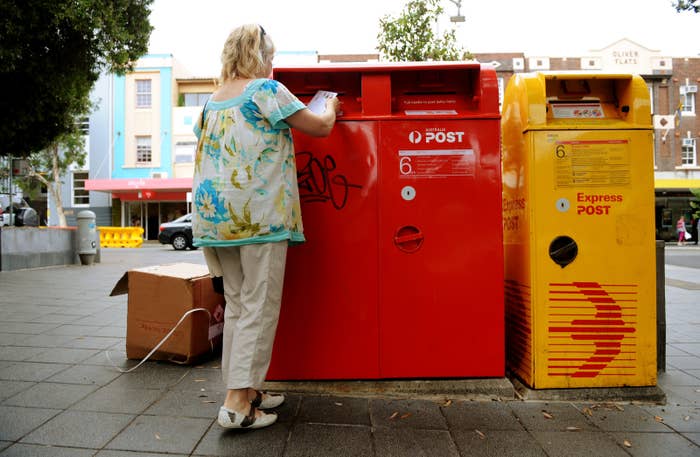 Campbell said another concern for FECCA was the unusual nature of the postal vote itself.

"Most Australians from all backgrounds are unfamiliar with the idea of a nationwide postal vote," she said. "It's really important for proper information and support to be given to communities who might be disenfranchised, like those who don't have English as a first language or older Australians.
"That's the biggest challenge for the ABS and for FECCA, making sure people understand what this postal vote is when it comes to their home, and their obligations or rights with regards to that vote, how to respond and where to get help when they need it."
Campbell will meet with the ABS in the coming days to discuss how it will work with culturally and linguistically diverse communities.
Susan Joo, a convenor in the NSW Asian Australian Alliance (AAA), told BuzzFeed News the interpreting line advice was "completely inadequate".
"Not only is it an inconvenient process, it shows that the ABS did not set this postal vote up to properly cater for diversity, for Asian-Australians or any other Australian who cannot sufficiently speak English," she said.
Joo said ideally there would be translated information available about the postal vote.
"I really don't think that they've given us enough time or opportunity to set up better resources or education," she said.
A spokesperson for the Coalition for Marriage told BuzzFeed News the organisation encouraged Australians from ethnic backgrounds to register to vote.
"Australians speak more than 300 languages, with more than 20 per cent of us speaking a language other than English at home," she said.
"We encourage them to ensure that they are registered to vote, and that they utilise the services available to ensure their voices are heard."