Myuran Sukumaran's Haunting Artwork Has Gone On Display
Bali 9 mule's art reveals his time on death row.
Striking works of art by Myuran Sukumaran, an Australian man facing imminent execution in Indonesia for heroin smuggling, are currently on show at the London headquarters of Amnesty International.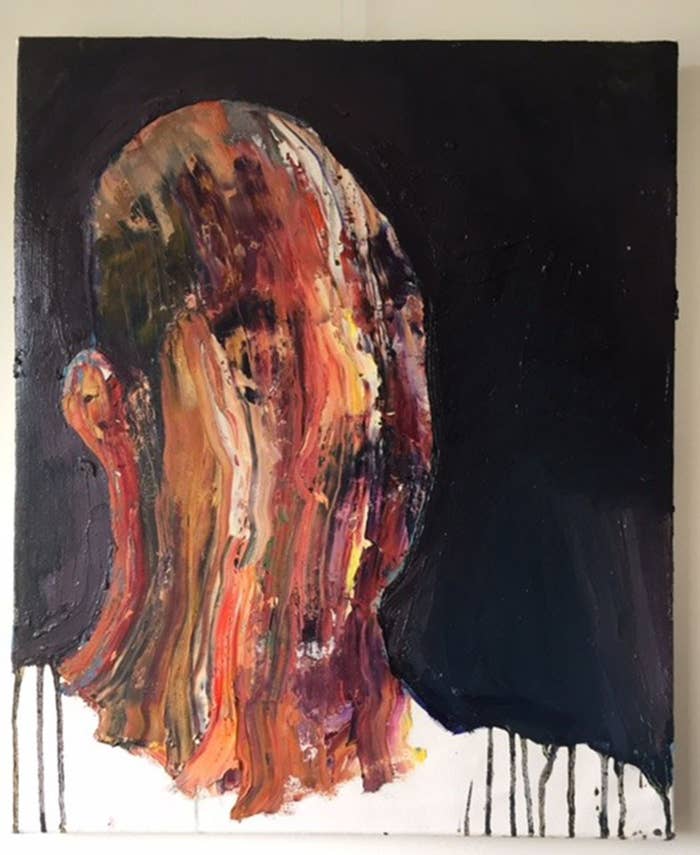 Sukumaran, known to some as "Myu", was sentenced to death in 2006. The London exhibition was organised by his cousin Niranjela Karunatilake in order to highlight his plight.
"Myu will be 34 on Friday and it's just too sad to think that could be his last birthday," said Karunatilake in an Amnesty International press release. "It's clear painting has been a vital comfort for him on death row."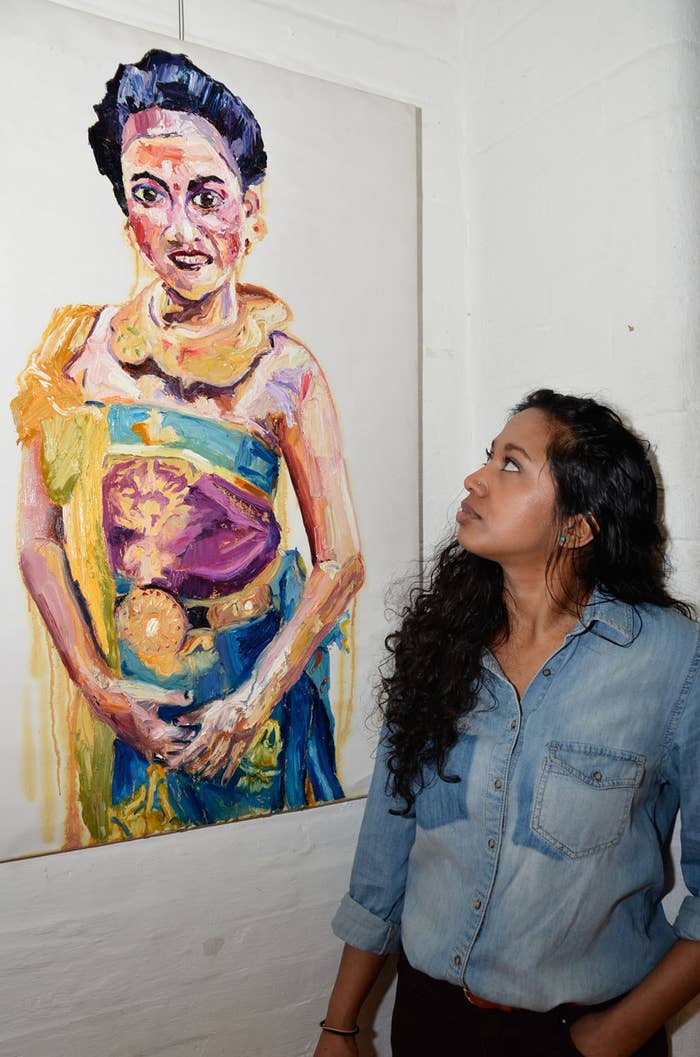 The haunting paintings depict various aspects of Sukumaran's time on death row. One shows a single bullet standing upright on a table edge, while another is a self-portrait, with Sukumaran's face melting into an unrecogisable blur of colours.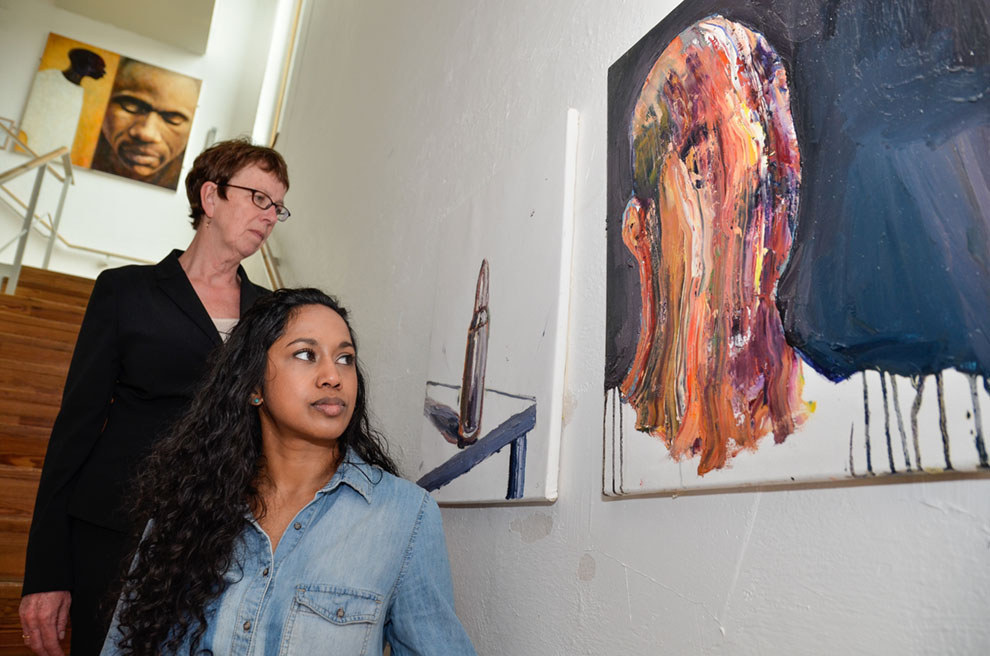 Sukumaran was awarded an Associate Degree in Fine Arts from Curtin University in February. His works are mostly oil on canvas, a nod to his mentor and friend, artist Ben Quilty.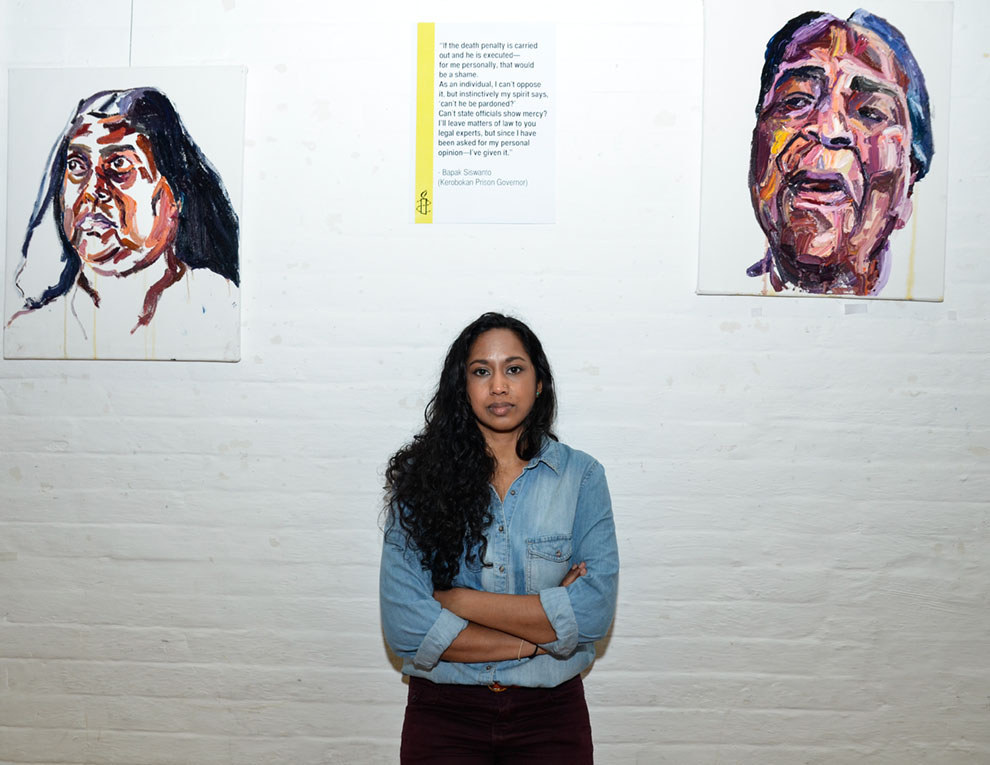 Karunatilake said she was "not asking for Myu to be freed", just for his life to be spared.
"The death penalty is never the answer and I don't believe it deters crime, but in Myu's case, when he has done so much to repent and improve prison conditions, it would be a real tragedy if his life was cut short," she said.
Over the coming weeks, more exhibitions featuring Sukumaran's work are planned for Toronto, Sydney and Amsterdam.
In recent months, an ongoing campaign has appealed for Indonesian president Joko Widodo to grant clemency to Sukumaran and fellow Bali 9 inmate Andrew Chan.
A date has not yet been set for Sukumaran and Chan's execution.
Like BuzzFeed Australia On Facebook