A mum who doesn't want to vote on her gay son's right to marry told prime minister Malcolm Turnbull to "show some leadership by doing your job" on the ABC's Q&A program.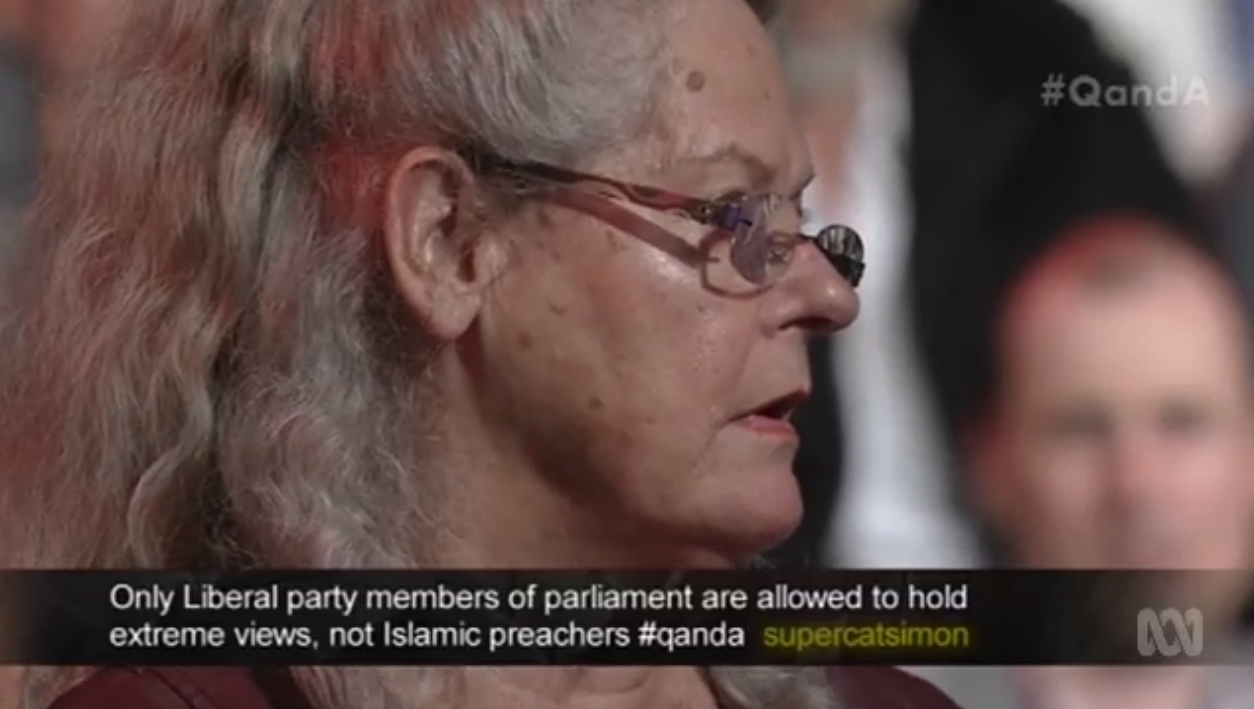 The government plans to hold a national plebiscite on marriage equality towards the end of this year if re-elected.
"I find it an insult to actually be asked to vote for my gay son and nephew to be equal with their siblings. They are equal," Margaret Parkhill began.

"The $160 million plebiscite money is better spent treating depression, alcoholism, drugs and suicide prevention," she said, before pointing out the Marriage Act can be amended through the parliament.
"Just show me some leadership by doing your job."
Turnbull told Parkhill "from a legal and constitutional point of view, you're right" – but reiterated that the Coalition had decided its policy was to hold a plebiscite on the matter.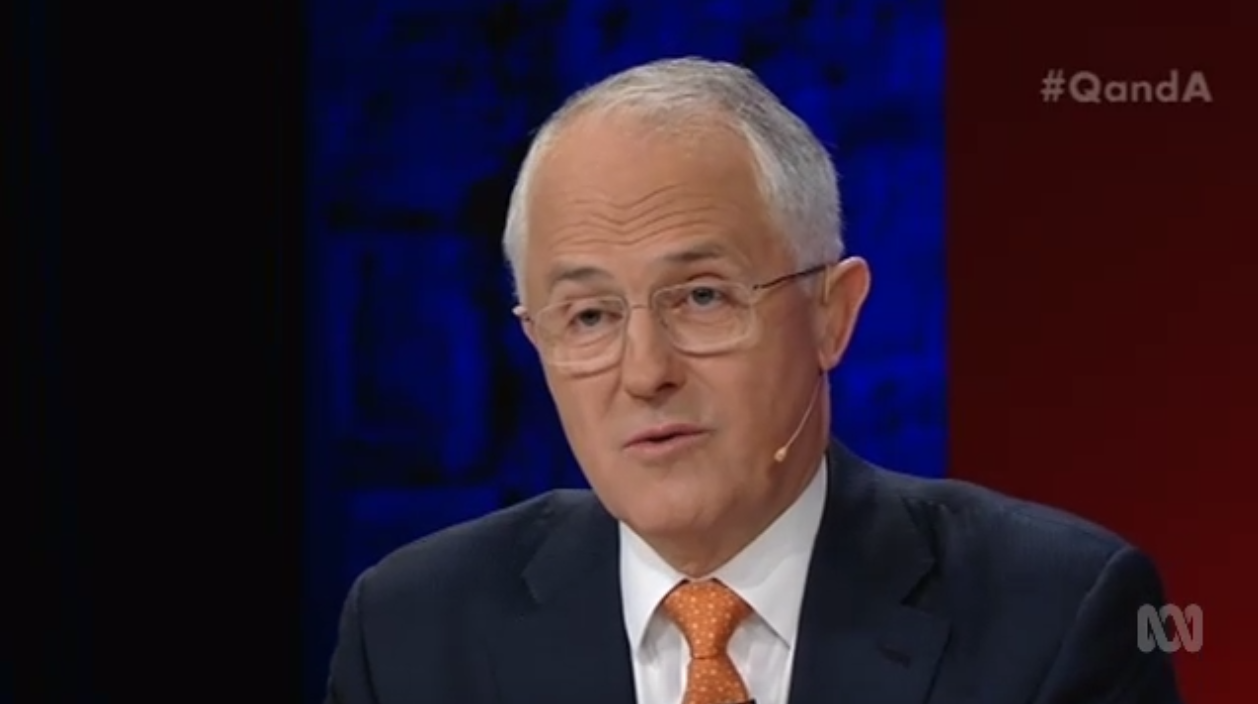 "I am the prime minister, but I'm not the dictator," he said.

"Some people like the idea of prime ministers that ignore their colleagues. I don't agree with that. I'm a strong believer in traditional cabinet government."
Turnbull has said repeatedly that he would have preferred a parliamentary vote on marriage.
"I remember saying to the advocates of a plebiscite at the time, that once you offer it you will have to stick with it because it will be extremely popular and it is," he told Q&A.

"Two-thirds of Australians would rather have a say on this issue than leave it entirely to the politicians. For good or ill, that's where we are."
A May study conducted by the Centre for Governance and Public Policy at Griffith University found 70% of Australians supported a public vote on same-sex marriage.