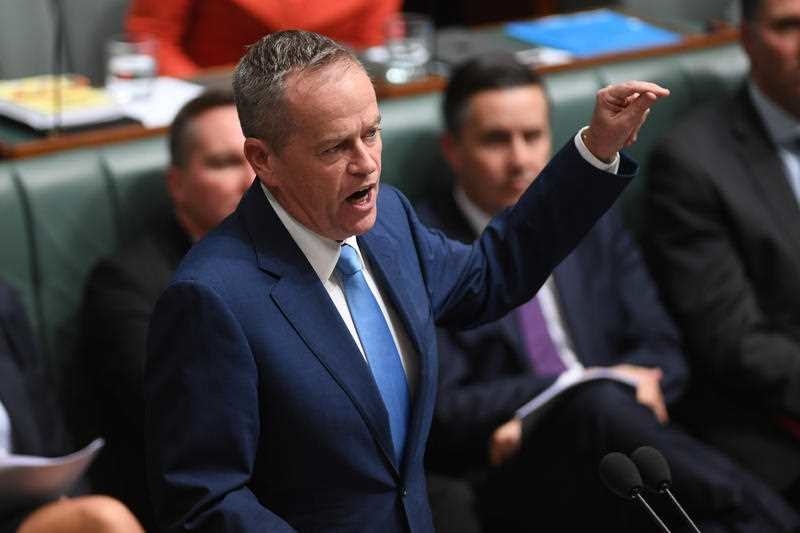 In a rousing speech on Thursday afternoon, Labor leader Bill Shorten implored Australians to vote "yes" in the upcoming postal survey on same-sex marriage — but said it doesn't mean he respects the process.
He also confirmed Labor would move to legalise same-sex marriage within 100 days of winning government, even if the postal survey returned a winning "no" vote.

In the speech, delivered to the House of Representatives directly after Question Time, Shorten ripped into prime minister Malcolm Turnbull over the $122 million postal survey, which he blasted as a "ridiculous waste of time and taxpayer money".
"It will vilify and demean LGBTI Australians and their children," Shorten said.
"We know this bile will end up in the playground, the schoolyard and the sporting field. The slogans will be shouted at the children of same-sex couples. Young people who are gay will be confronted by it on social media, every day."
He then hurled across the chamber, at a prime minister who departed several minutes earlier, "I hold you responsible, for every hurtful bit of filth that this debate will unleash."
Shorten also criticised the government for not releasing the relevant same-sex marriage legislation ahead of the public vote, as revealed by BuzzFeed News on Wednesday.

"They think LGBTI Australians should have to ask permission to be considered equal from Australians who will not even see the law they are asking an opinion on," he said.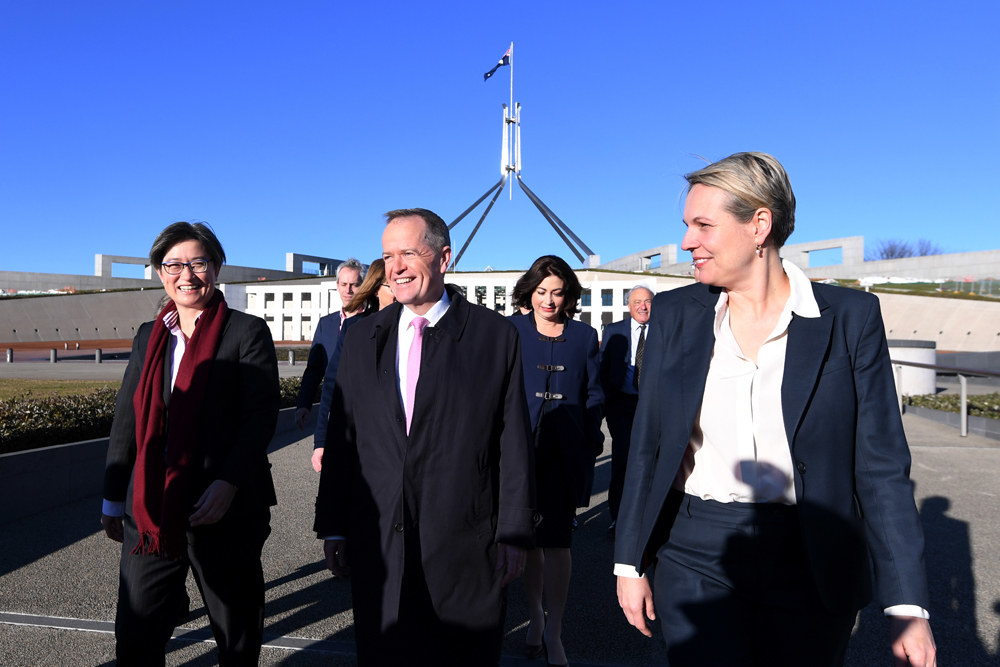 But after a lengthy spray knocking the postal survey, Shorten said: "The most powerful act of resistance is to vote 'yes' for equality."
"Maintain your hope, maintain your enthusiasm. Vote yes and make sure that your friends and relatives and colleagues and classmates and teammates vote yes too."
He also said that Labor would legalise same-sex marriage after the next election even if the postal survey returns a "no" vote.
"This survey will not change Labor's support for marriage equality," he said.
"If it is not resolved by the next election, a new Labor government will legislate to make marriage equality a reality within the first 100 days."
The few government MPs in the chamber — one of whom, Tim Wilson, was part of a recent push to get the government to overturn its plebiscite policy — heckled Shorten throughout the speech.
"You've never stood for anything!" Wilson shouted across the chamber, at one point thumping the table in front of him.
Another government MP repeatedly yelled "Six years!", in reference to the six years Labor held government from 2007 to 2013 without legalising marriage equality.
After changing its party platform to support same-sex marriage in 2011, Labor allowed its MPs a conscience vote on the issue in 2012, but the vote failed 98–42.
Coalition MPs did not have a conscience vote, with the frontbench expected to toe the party line. Then-prime minister Julia Gillard voted against the change.
Labor voted with John Howard's government in 2004 to insert the definition of marriage as being between a man and a woman into the Marriage Act.
Shorten finished with a jibe at Turnbull — who said he has many demands on his time when asked earlier this week if he would campaign — and a message to young, gay Australians.
"I will do my bit, and I encourage people to join the movement for marriage equality, because no true leader is every too busy to fight for a fair go in this country," he said.
"Equality is not a diary appointment you meet in three, six, or eight months' time.
"We say to young Australians who are gay, we are voting in this survey, we are participating in this survey because of you."
The speech drew prolonged applause from the Labor benches, who stayed put after Question Time to witness it.
A pause followed, and then Nationals MP Darren Chester, who supports same-sex marriage, took the floor.
"Thank you, Deputy Speaker," he said. "It's a sad day where the leader of the Labor party comes to the dispatch box and basically says he doesn't trust the Australian peopl–"
The Labor benches groaned, and the shouting continued.
Looks like there are no comments yet.
Be the first to comment!