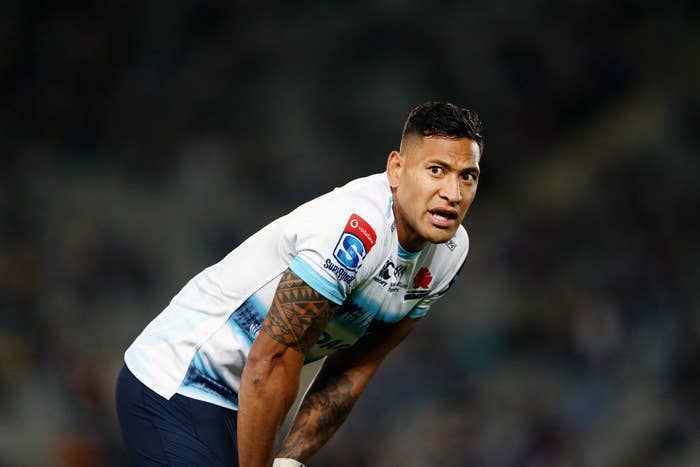 Australian rugby player Israel Folau has been sacked over an Instagram post that declared gay people, drunks and adulterers, among others, would go to hell if they did not repent for their sins.

Folau, a fullback for Australian national rugby union team the Wallabies and the New South Wales Waratahs, was notified last month that the social media post constituted a "high-level breach" of the player code of conduct.
He argued that he should keep his job before a panel of three — John West QC, Kate Eastman SC and John Boultbee SC — at a hearing earlier this month.

But on Friday, Rugby Australia chief executive Raelene Castle announced the panel had determined Folau's four-year contract would be terminated.
"We want to stress that this outcome is a painful situation for the game," she said.
"Rugby Australia did not choose to be in the situation, but Rugby Australia's position remains that Israel, through his actions, left us with no choice but to pursue the course of action resulting in today's outcome."
Folau's post was of a graphic titled "WARNING" that listed a number of groups, including "homosexuals", "fornicators" and "atheists", warning that hell awaited and advising them to repent.

"Those that are living in Sin will end up in Hell unless you repent. Jesus Christ loves you and is giving you time to turn away from your sin and come to him," Folau wrote in the caption.
He also posted a tweet on the same day saying "The devil has blinded so many people in this world" and again advising people to repent, above a screenshot of a news story about Tasmania introducing a law that makes recording gender optional on birth certificates.

Folau, a devout Christian, was warned in 2018 over a reply to an Instagram commenter who asked him what God's plan for gay people was. "HELL.. Unless they repent of their sins and turn to God," Folau replied.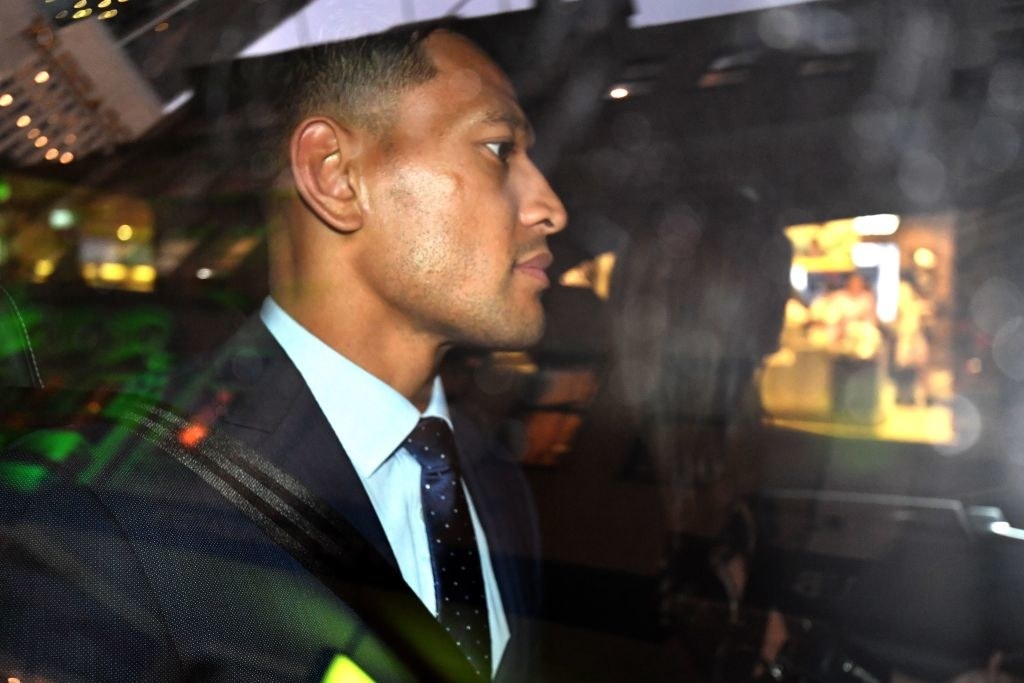 Castle said she had spoken with all of Rugby Australia's professional players to tell them Rugby Australia "fully supports their right to their own beliefs" and the Folau sacking did not change that.

"But when we are talking about inclusiveness in our game, we are talking about respecting differences as well. When we say rugby is a game for all, we mean it," she said.
Asked why the process had taken so long — Folau's post was made on April 10 — Castle said public holidays, including Easter and Anzac Day, had extended the process.
"It is certainly not ideal," she said. "But Mr Folau knew when he pressed that button there were the implications that post was going to have.
"This is a decision that will change the landscape for sport across Australia and perhaps internationally. The tribunal were the best possible experts in this field that we could bring together. And they have spent a lot of time to ensure they get this right."
Folau has 72 hours to appeal the decision.