It comes after a big week for Australia, following reports that US President Donald Trump blasted Australian prime minister Malcolm Turnbull during a phone call.
Consequently, a lot of people have a lot of feelings about this ad.
So let's unpack it. To start with, it includes the line: "If you see a roo at a party, it's a good party." This is not true.
PSA for Americans: If you come to a party and there is a kangaroo there, do not approach the roo. Leave the party.
The roo is then seen at a BBQ flipping rissoles (or "patties", as Americans call them) onto the ground.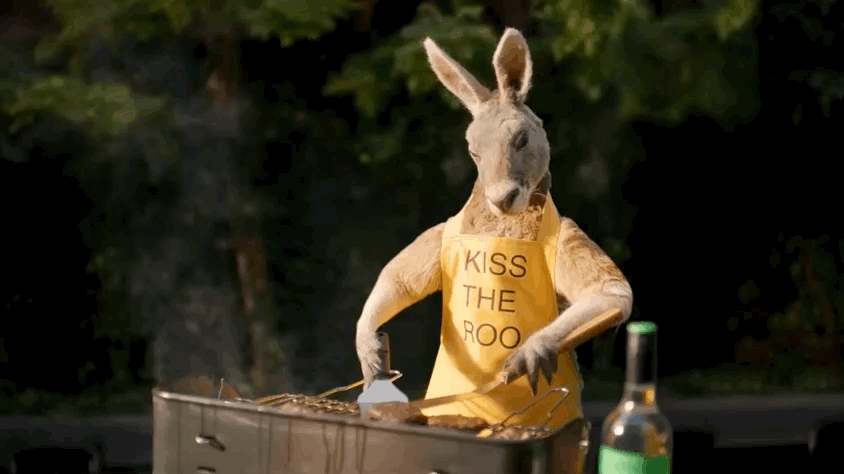 The roo had a few fans at this point...
... but others were starting to find it kind of unnerving.
It led people to roast the roo's weedy arms.
And express general distress at the thought of a roo DJ-ing.
Many saw the ad as an act of war.
Or leapt at the opportunity to roast Australia further.
Others had suggestions for how to improve the ad.
And some were just like NOPE.
Do not head to the beach and ask the nearest girl: "Do you want to pet my roo?"
It is not an Australian pick-up line.
Seriously, don't try this.