These Are The Words Australians Won't Be Hearing At Weddings Any More
Goodbye, "a man and a woman". Hello, "two people".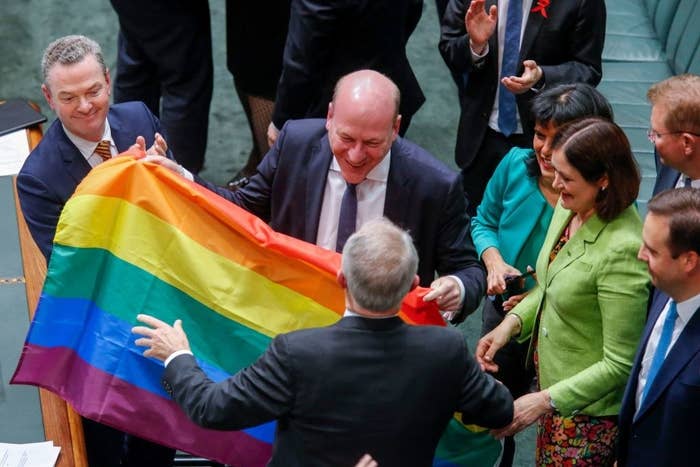 At weddings, Australians are used to hearing the words: "Marriage, according to law in Australia, is the union of a man and a woman."

These words form part of the "monitum", three sentences that must be uttered by civil celebrants in order for a wedding to be valid.
In recent years, the monitum has been accompanied at many weddings by a clarifying statement that the bride and groom support marriage equality, or even theatrically ignored by the weddinggoers.
But when the clock ticks past midnight into Saturday 9 December, same-sex marriage will be legal and the third sentence of the monitum to date will be consigned to the annals of history.
Now, celebrants will say:
I am duly authorised by law to solemnise marriages according to law.

Before you are joined in marriage in my presence and in the presence of these witnesses, I am to remind you of the solemn and binding nature of the relationship into which you are now about to enter.

Marriage, according to law in Australia, is the union of two people to the exclusion of all others, voluntarily entered into for life.
The monitum as prescribed in the Marriage Act does not apply to religious ministers, who can conduct ceremonies based on what is deemed sufficient by their respective church or religious organisation.
People getting married will also now have the option to say they take someone as their lawful wedded "spouse", as well the options of husband or wife.

Various forms associated with marriage will also change from 9 December. Instead of saying "Bridegroom" and "Bride", official marriage certificates will now say "Party 1" and "Party 2".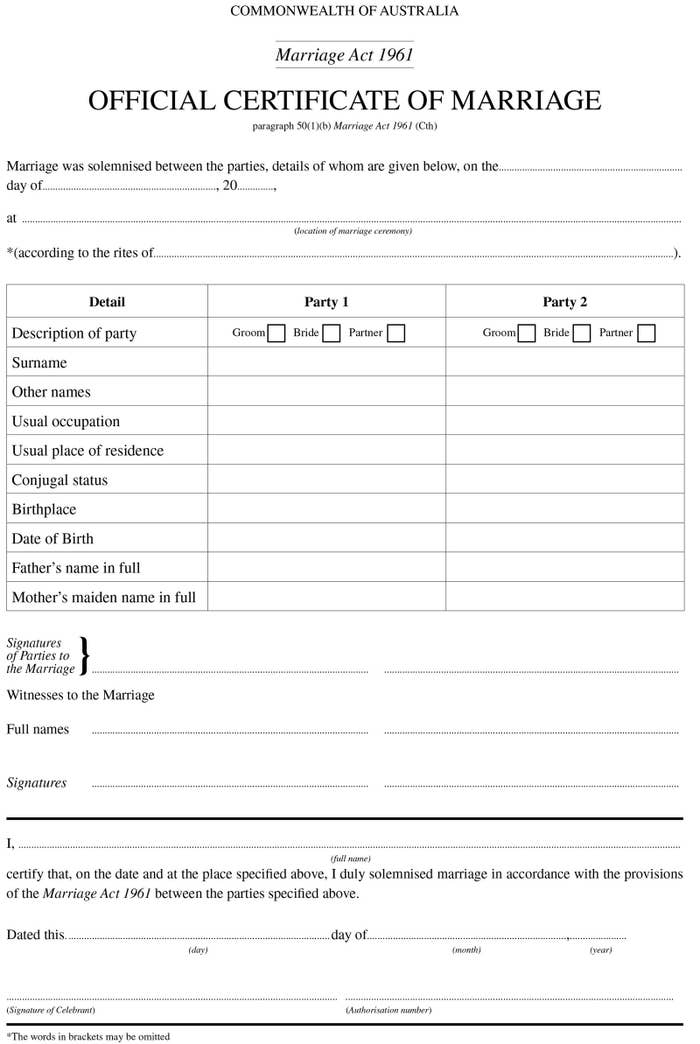 Valid overseas same-sex marriages will automatically become recognised in Australia on 9 December, meaning there will be lawfully married gay couples from tomorrow.
But any couples who have been waiting for the law to change have another month to go before they can tie the knot. All couples in Australia wanting to marry have to give one month's notice, meaning the first same-sex wedding can conceivably take place on 9 January.
The form for giving notice of a marriage has also been altered. The new form replaces "Bridegroom" and "Bride" with "Party 1" and "Party 2", as well as adding in new categories for how to describe the spouse and someone's sex, which has "male", "female" and "X" options.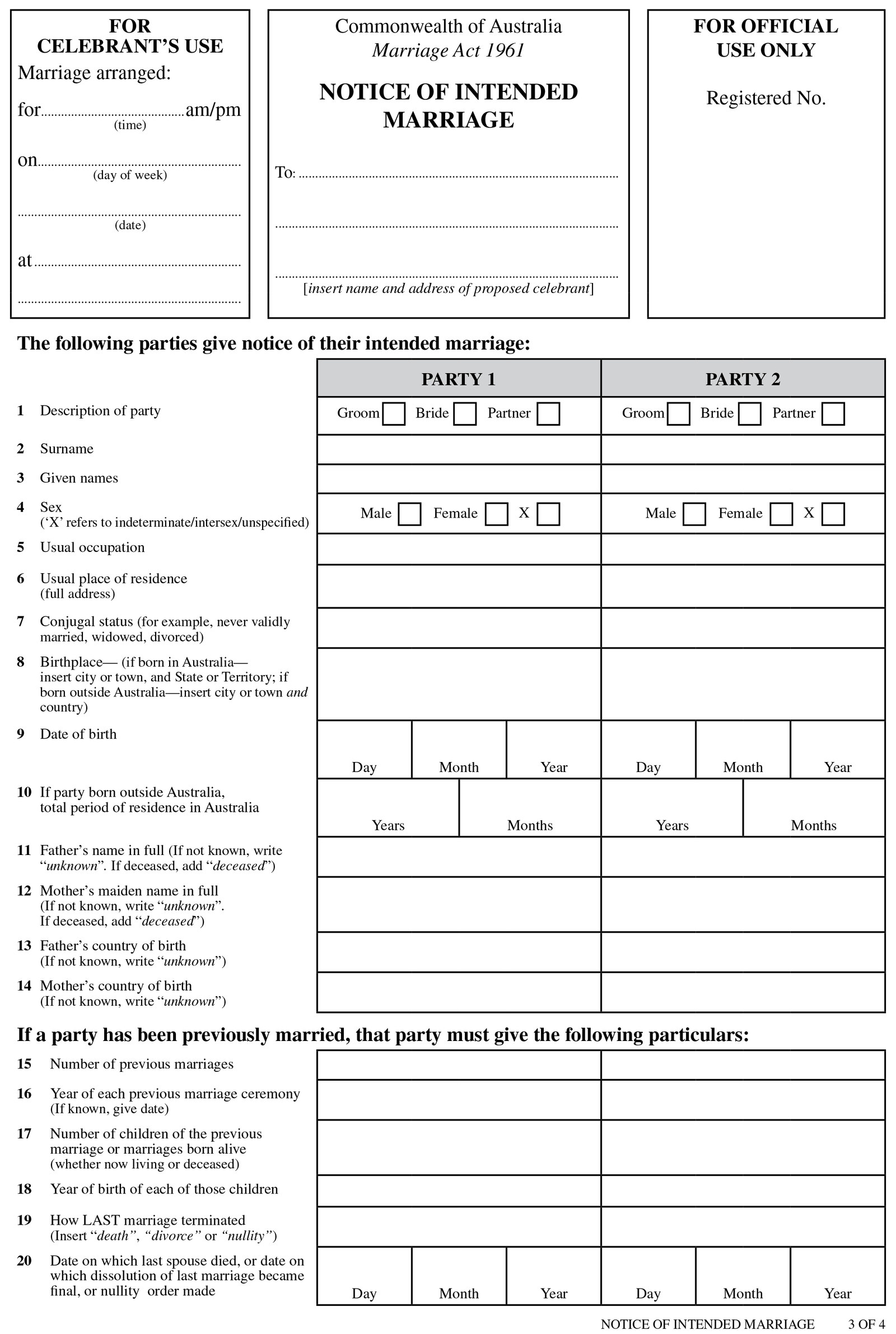 The law will also allow same-sex couples who married overseas and have since split to get divorced. Previously, Australia's ban on same-sex marriage had left some couples in legal limbo, when they were able to marry in a foreign country but unable to divorce there.
"From 9 December 2017, same-sex couples who married overseas will have access to the Australian divorce system," advice from the attorney-general's department said.
"Under the Family Law Act 1975 there is a single ground for divorce: irretrievable breakdown of marriage. To meet this condition, a court needs to be satisfied that the parties to the marriage have lived separately and apart for at least 12 months prior to the application for divorce being filed, and that there is no reasonable likelihood of reconciliation between the parties."