This Woman Heard Voices Saying "Kill, Kill" Before An Axe Attack, According To Her Lawyer
Evie Amati's lawyer says his client heard the voices before she walked into a convenience store with an axe.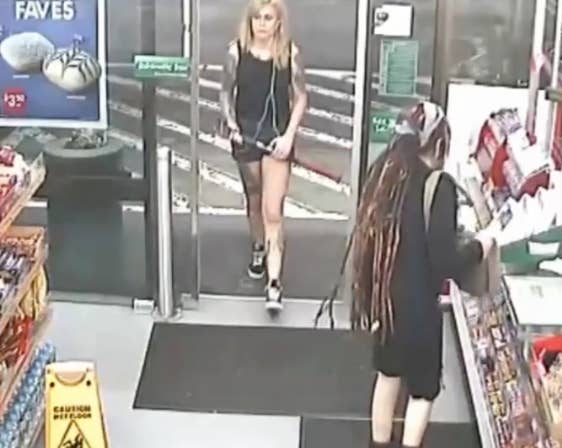 The woman who carried an axe into a 7-Eleven and swung it at unsuspecting customers was acting on fantasies about killing people she had previously kept under control, a jury has heard.

Evie Amati, 26, is on trial in the New South Wales District Court over the incident, which took place at a 7-Eleven store in the inner Sydney suburb of Enmore in the early hours of January 7, 2017.

Customers Ben Rimmer and Sharon Hacker were struck with an axe at the store and suffered injuries from the blows, which were captured in graphic CCTV footage.
A third man, Shane Redwood, narrowly avoided getting hit on the street outside by using his backpack as a shield, the court heard last week. All three victims were strangers to Amati.
Amati has pleaded not guilty to six charges, including two of wounding or causing grievous bodily harm with intent to murder, with her barrister arguing she was experiencing a mental illness at the time.
Giving evidence over Tuesday and Wednesday, forensic psychiatrist Dr Yvonne Skinner told the court she did not believe Amati was mentally ill at the time she attacked people in the 7-Eleven.

"In my opinion, Miss Amati was affected by substances, mainly alcohol and perhaps cannabis, to the extent that her judgement was adversely affected by the substances and she became disinhibited."
This led to Amati acting on "homicidal fantasies" that she had previously been able to keep under control, Skinner said.
Amati told psychiatrists she had no memory of the events at 7-Eleven, the court heard. Asked if amnesia of an event was a "typical feature" of psychosis, Skinner said that it wasn't typical but could occur with the use of drugs.
Skinner did not interview Amati and wrote her report based on medical records, footage from the night in question, witness statements and other material.
On cross-examination, Amati's barrister Charles Waterstreet said Amati had told a psychiatrist she heard a voice saying "kill, kill" before she commenced her "tragic march" to the 7-Eleven that night.
Skinner said Amati's demeanour in video footage simply did not suggest that she was suffering from a paranoid delusion. "In my experience if a person has a paranoid delusion, especially a new delusion, people show fear, agitation, confusion," she said.
Amati had a substance called MDA, which is known as "the love drug" and increases emotional bonding, in her blood at the time of the attack, as well as alcohol, cannabis, anti-depressants and gender transition hormone medication, the court heard last week.

Defence psychiatrists are expected to give evidence Amati was suffering from psychosis and was under a "toxic delirium" caused by the mix of substances she had taken.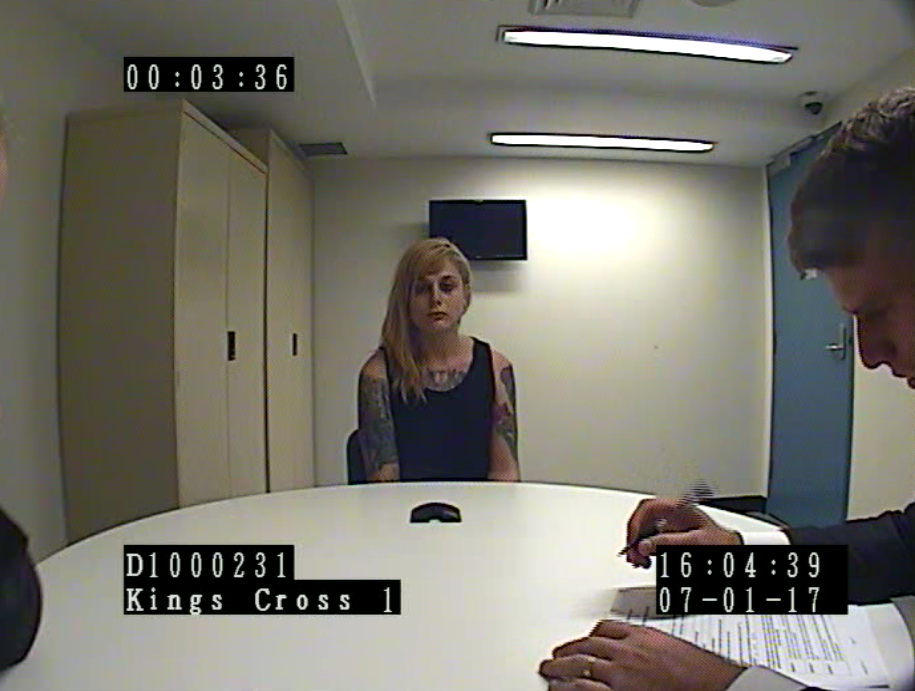 Asked if Amati was "clearly intoxicated" at the time of the incident, Skinner said that intoxication was when somebody becomes impaired by a substance, not just when it's present in their blood.
"A person might for example drink a glass of beer and not be intoxicated," she said. "In the same way with MIs Amati, in the DVDs that I saw and all the evidence I've seen and all the witness statements, there's nothing in any of those to report she had signs of intoxication such as agitation, slurred speech, lack of coordination, confusion, or any of those signs that show intoxication."
The court heard that Amati had previously experienced suicidal thoughts and homicidal fantasies, including imagining twisting people's necks on the bus and stabbing the eyes of her colleagues.

She had been admitted to hospital three or four times in 2016, including one instance where she attempted to jump onto railway tracks and was taken to hospital by police, and had a long history of self-harm, suicidal ideation and suicide attempts, Skinner said.
Waterstreet suggested in cross-examination that Amati's depression was caused by her gender transition hormones, which she told a psychiatrist she "had no choice" in taking. Skinner rejected this, saying it was "speculation" to assert the hormones caused depression.
"Some people have speculated the cannabis [which Amati used regularly] might have caused depression because regular intake of cannabis causes depression in some people," she said. "She occasionally took amphetamines … one of the side effects of amphetamines is when you stop them then the person gets depression.
"Not all people that take oestrogen or feminising hormones report depression. It's not necessarily a factor."

The trial continues before Justice Mark Williams.
If you or someone you know is experiencing a crisis and needs help, contact Lifeline on 13 11 14.