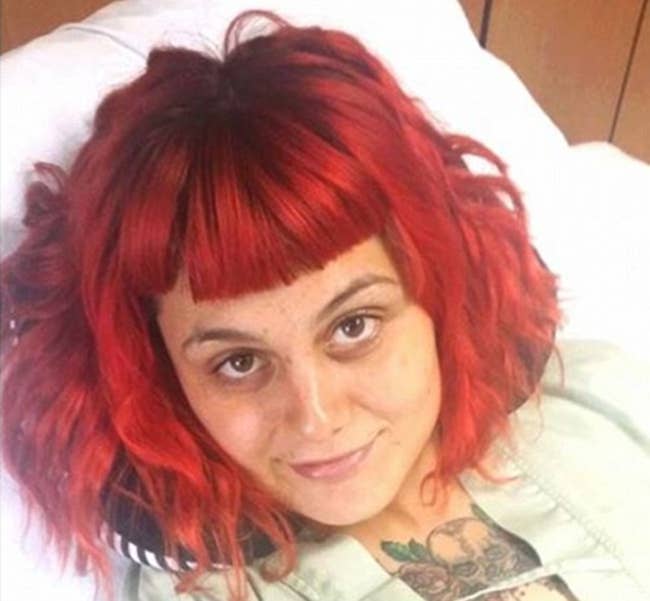 A man has told an Australian court of how he used his backpack to defend himself against axe blows from a woman wielding the weapon outside a convenience store a year and a half ago.

Evie Amati, 26, is on trial in the New South Wales District Court over the incident, which took place at a 7-Eleven convenience store in the inner Sydney suburb of Enmore in the early hours of January 7, 2017.
A man and a woman were struck with the axe at the store and suffered injuries, while the third man narrowly avoided getting hit on the street outside by using his backpack as a shield, the court heard.
Amati has pleaded not guilty to six charges, including two of wounding or causing grievous bodily harm with intent to murder, with her barrister arguing she was experiencing a mental illness at the time.
Shane Redwood, giving evidence via video from the UK, told the court on Tuesday morning that he was walking past on the opposite side of the road to the 7-Eleven when he heard a noise.
"I looked over and saw a lady being hit by another lady with what I thought was a baseball bat," he said. Amati then started walking across the road towards him, and he realised it wasn't a bat, but an axe."
At that point, he knew she was going to try to hit him, he said.
"The fact that I had just seen her use the axe – as I realised it was at that point – on someone else. The fact she was walking straight towards me. I couldn't come up with any other conclusion, I gathered she was going to try and kill me with the axe."
Redwood said he took off his backpack in anticipation before Amati approached him and took a swing.
"I swung my backpack to try and stop getting hit with the axe," he said. "Then she tried swinging again. I blocked it again with my bag but I was hit so hard the bag flew out of my hands."
Redwood – who has trouble running due to a disability – then attempted to flee across the road. Amati didn't follow.
"I did make it to the other side of the road expecting the axe to land on my head. It didn't," he said. "The young lady in question carried on walking up the road."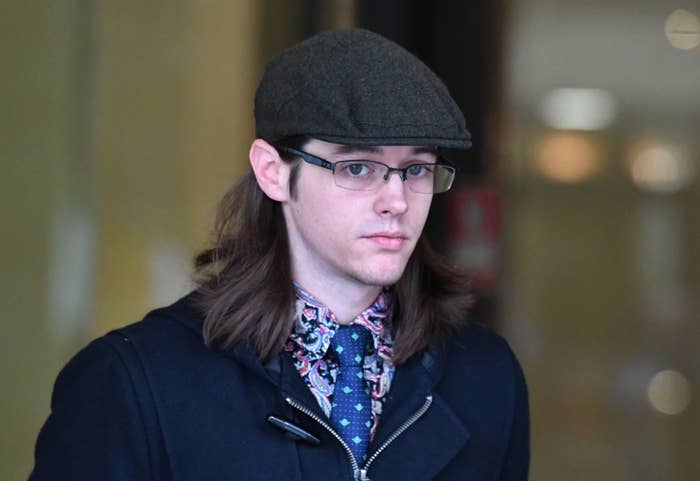 The court also heard from witness Nathan Wood, who described watching the bloody scene inside the convenience store from across the road.

"As I approached the 7-Eleven I saw what appeared to be fighting inside," he said. "I saw a person inside the shop raise an object over their head and swing down hard with it. That's when I saw a body hit the floor and blood splatter. I saw then a second body collapse to the floor and I saw Miss Amati exiting the building with the dripping axe and begin approaching myself."
Wood said Amati was walking across the road towards him in a "slow, steady, and deliberate" manner when he ran down the road, called 000, and then turned to watch Redwood fend off blows with his bag.
He said he subsequently saw Redwood around the neighbourhood and the pair became friends, describing him as a "nice guy".
On Monday, Ben Rimmer and Sharon Hacker, the two people who are shown being hit with the axe inside the 7-Eleven in dramatic CCTV footage, took the stand.
Rimmer said he initially thought the axe was a costume party prop when he saw Amati holding it inside the store. He said the swing to his face – which left a 10cm laceration across his face and fractured his nose, cheek and eye socket – came "out of the blue".
"Then I stood up and all the blood, bleeding profusely, it wouldn't stop. And that's when I started to panic. I thought I would bleed out," he said.
Hacker, who was hit after Rimmer, said she was leaving the store when she heard a whooshing sound behind her head.
"And then I became aware of a sensation of falling and a really, really strong [force] hitting my head. I opened my eyes and I saw a woman with blonde hair, early twenties, roughly 5 foot 6 … who was carrying an axe," she said.
"That's when I realised, OK, I've just been struck in the head with an axe!"
Hacker was left with a fractured skull and ongoing nerve pain, leaving her unable to sleep for more than three hours at a time, she said.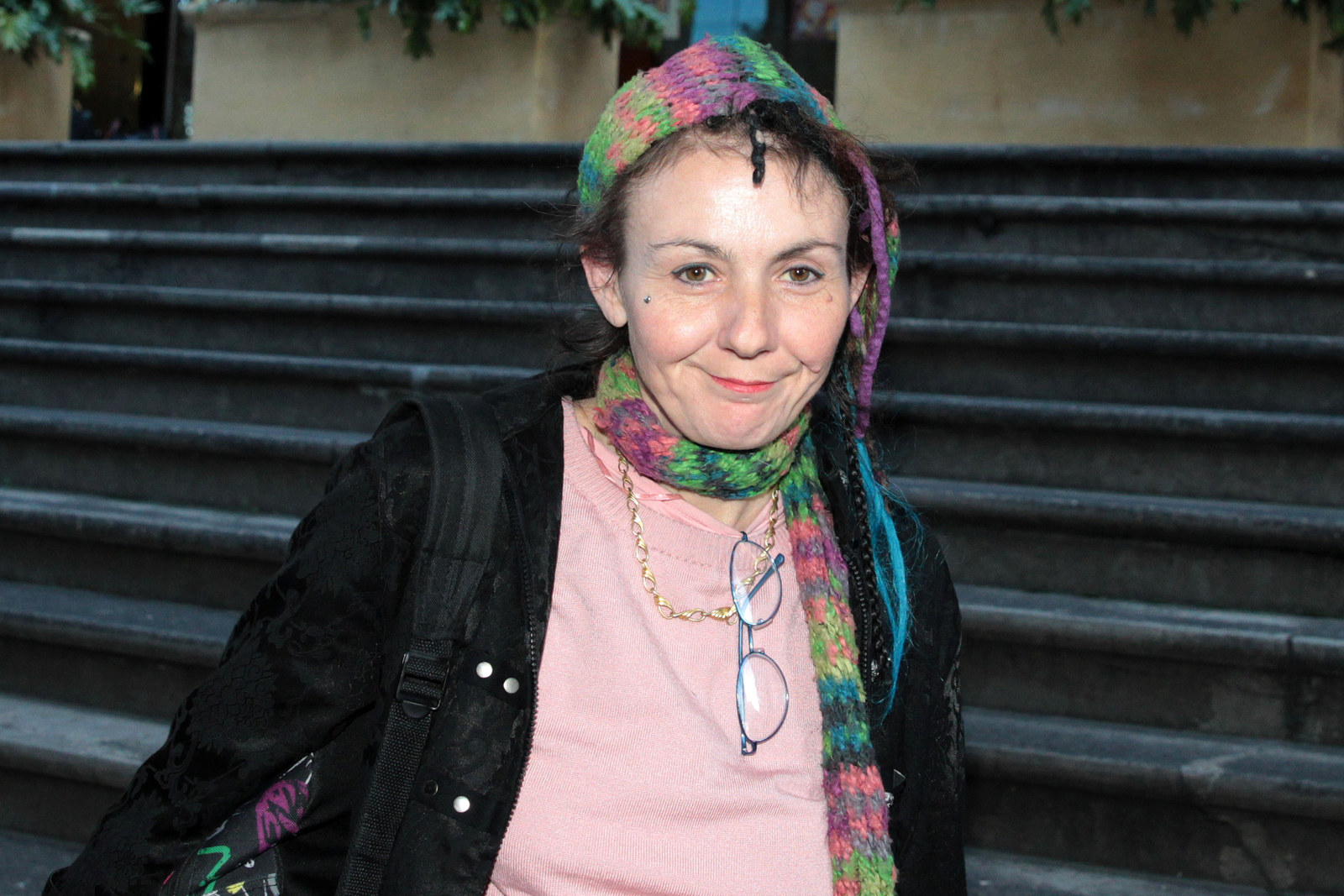 Prosecutor Daniel McMahon said her thick dreadlocks had acted as a sort of shield against the axe, preventing a more serious injury. During her evidence, Hacker stood and turned around to show her long dreadlocks to the jury.

On Monday, McMahon said Amati had sent a Facebook message to a woman she had met on Tinder saying "Most people deserve to die. I hate people" and "One day, I'm going to kill a lot of people" in the hour before going to the 7-Eleven.
Amati's barrister Charles Waterstreet said there was "no doubt" CCTV footage showed the body of Amati carrying out the attack, but the question for the jury is "whether the mind, brain, or soul of Evie Amati holds any legal or moral responsibility for the body's actions that night".
The trial before Judge Mark Williams continues.