The Woman Accused Of An Axe Attack Had "The Love Drug" In Her Blood, A Court Heard
The substance found in Evie Amati's blood increases emotional bonding and is known as "the love drug", an expert pharmacologist said.
A Sydney woman had a substance in her system that is nicknamed "the love drug" and "increases emotional bonding" with other people when she walked into a convenience store and swung an axe at unsuspecting customers, an expert witness has said.

Evie Amati, 26, is on trial in the New South Wales District Court over the incident, which took place at a 7-Eleven store in the inner Sydney suburb of Enmore in the early hours of Jan. 7, 2017.

Customers Ben Rimmer and Sharon Hacker were struck with an axe at the store and suffered injuries from the blows, which were captured in graphic CCTV footage.
A third man, Shane Redwood, narrowly avoided getting hit on the street outside by wielding his backpack as a shield, the court heard earlier this week. All three victims were strangers to Amati.
Amati has pleaded not guilty to six charges, including two of wounding or causing grievous bodily harm with intent to murder, with her barrister arguing she was experiencing a mental illness at the time.
On Thursday, consultant forensic pharmacologist Dr John Farrar said there was a "moderate" amount of the drug MDA, an amphetamine, in a blood serum sample taken from Amati two hours after the incident at the 7-Eleven.
MDA is a type of drug that "tends to cause increased trust in other people", he said, noting that it is commonly called "the love drug".
Farrar said in his opinion it was "very unlikely" the drug would have caused Amati to act in a violent manner.

"It increases emotional bonding in other people ... It's sort of a feel-good response. It also is euphoric in adequate doses, that is, generally speaking, it makes people feel good."
The drug also causes increased alertness and, at a high enough dose, can cause hallucinations, he said.
Amati's barrister Charles Waterstreet told the court earlier this week that Amati had taken a capsule before going to the 7-Eleven that she thought was MDMA, or ecstasy, but was in fact the amphetamine MDA.

In his opening statement, Waterstreet argued to the jury that Amati was in a state of psychosis caused by her mental illness and the "toxic mixture on a fragile mind" of hormone medication from her gender transition, cannabis, amphetamines, and alcohol at the time of the axe attack.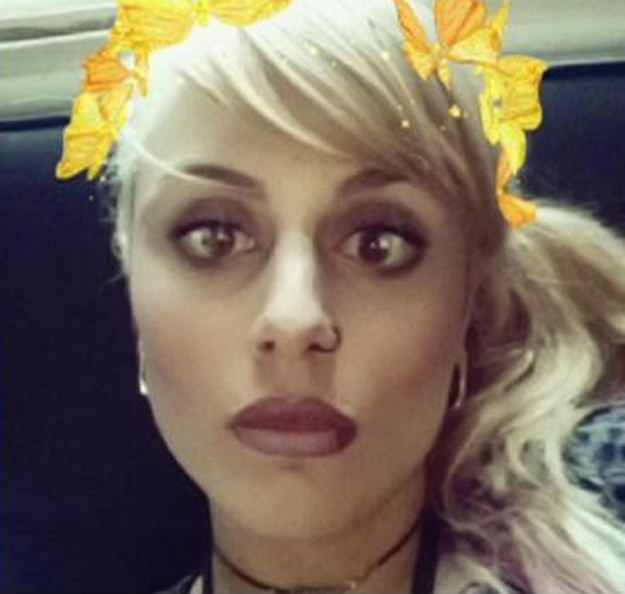 Farrar said the two drugs were "similar in effect", but that MDA is more potent than MDMA, and that it has a greater hallucinogenic effect.
He said he didn't purport to know Amati's psychological state and could not exclude "the possibility that MDA could trigger a psychosis in a person who has a predisposition to psychosis".
Amati also had an estimated blood alcohol concentration of between 0.071% and 0.1% at the time of the incident, a "very low concentration" of cannabis, an antidepressant, and gender transition hormone medication in her blood, Farrar found.
The sample also contained relaxant medication Amati was administered at hospital after the incident.
Under questioning from Waterstreet, Farrar said that when cannabis is consumed "heavily, chronically" it can produce paranoia in some people.
"Especially when combined with alcohol," Waterstreet said.

"Yes, but these are low concentrations," replied Farrar.
"0.1? That's a low concentration [of alcohol]?"
"Yes."
"You can't drive [with a BAC of 0.1]," said Waterstreet.
"Yeah, but we're not talking about driving, we're talking about psychosis," Farrar replied.
The court also heard from Dr Shiv Chopra, who examined Ben Rimmer hours after he was hit with the axe and said he had avoided a "life-threatening injury" by a whisker.

The 10cm laceration across Rimmer's face, which cut through skin, fat, muscle, and bone, ran from the bridge of Rimmer's nose to his left upper eyelid.
"An injury of that magnitude a millimetre or two above where Mr Rimmer had his injury would have had significant consequences or potentially life-threatening consequences," Chopra said, adding that a higher swing could have resulted in a massive bleed to the brain and lost vision.
He told the court Rimmer was in surgery for five hours later that day while his face was reconstructed.
The trial before Justice Mark Williams continues.