Everybody Got Naked On The Weekend Because Why Not
Stripping off for a good cause. Or just for fun. (NSFW because butts.)
Summer might be over, but it seems nobody in Australia is ready to let go.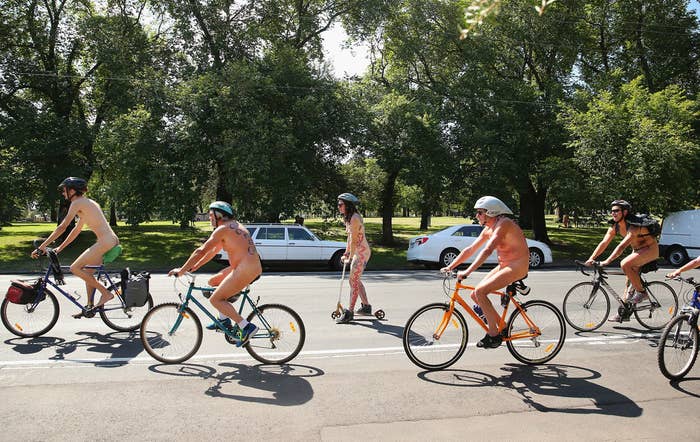 In Melbourne on Sunday, cyclists took part in the annual World Naked Bike Ride, a clothing-optional (read: off) ride intended to be a peaceful protest for body positivity, cyclist safety, environmental issues, and alternative lifestyles.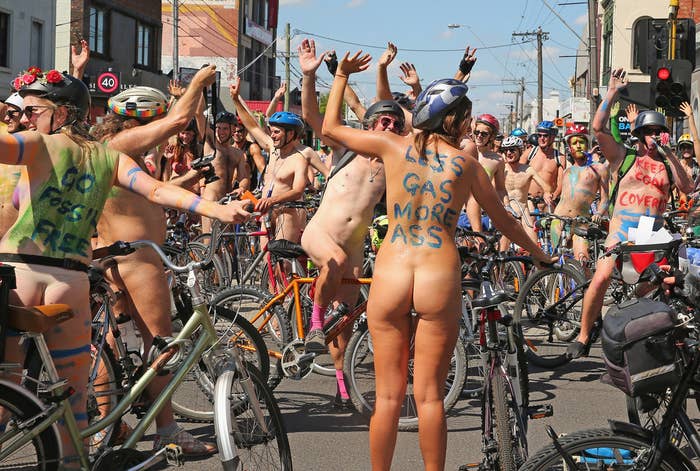 Just going for a casual Sunday ride. Nothing to see here.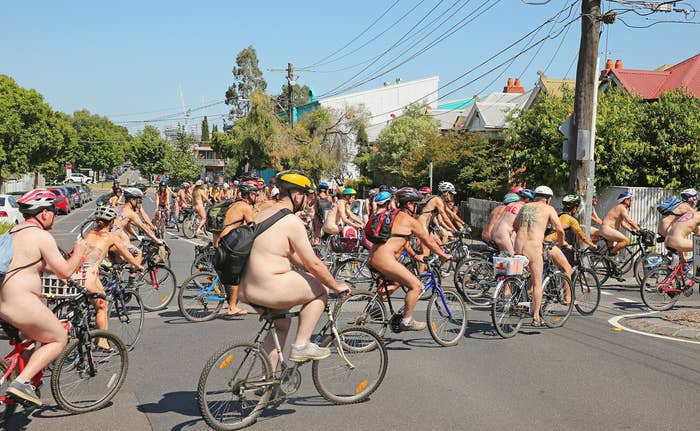 This guy is pretty happy about being naked.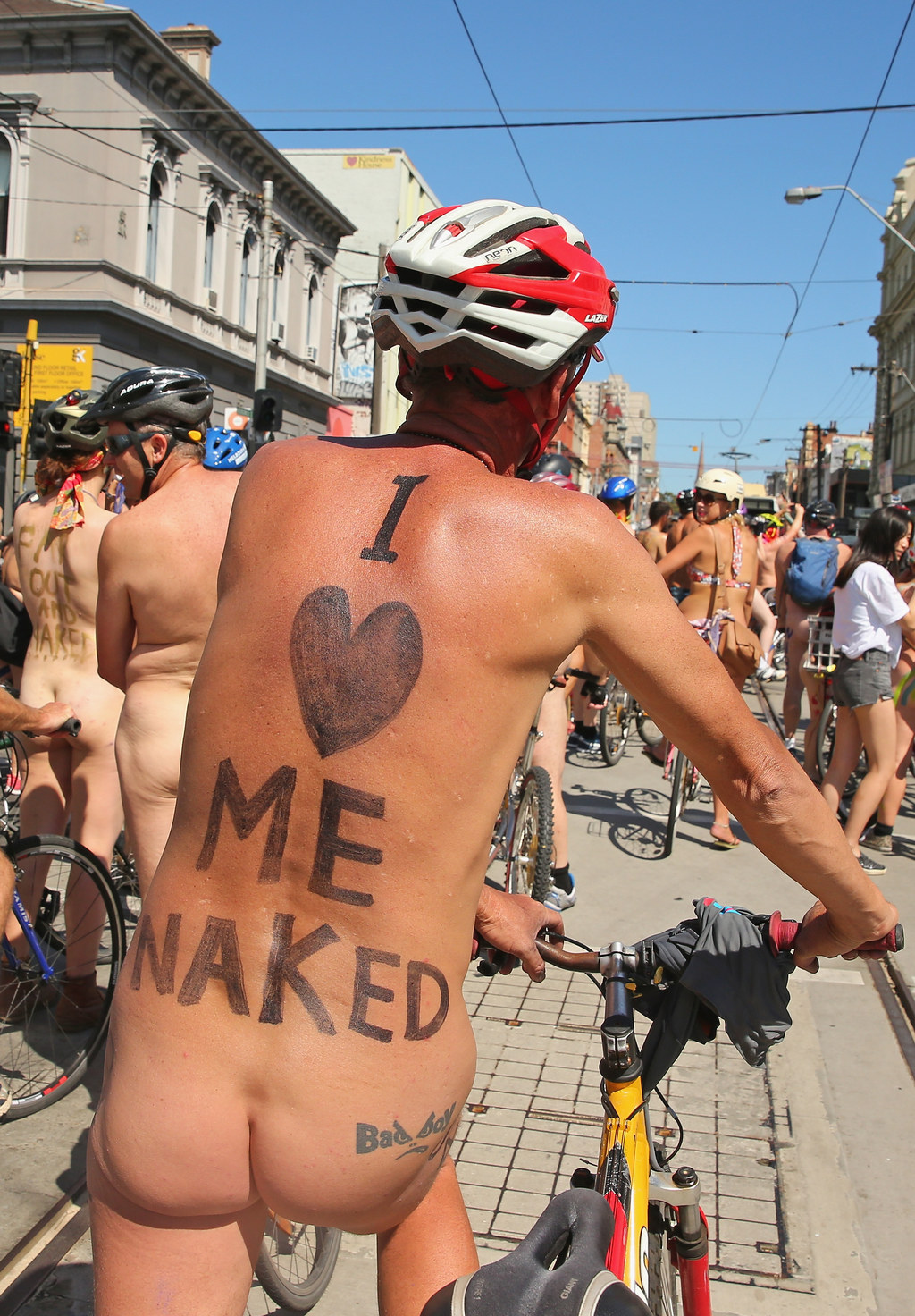 These environmentally savvy riders spruiked renewable resources.
This guy is just sick of doing laundry, tbh.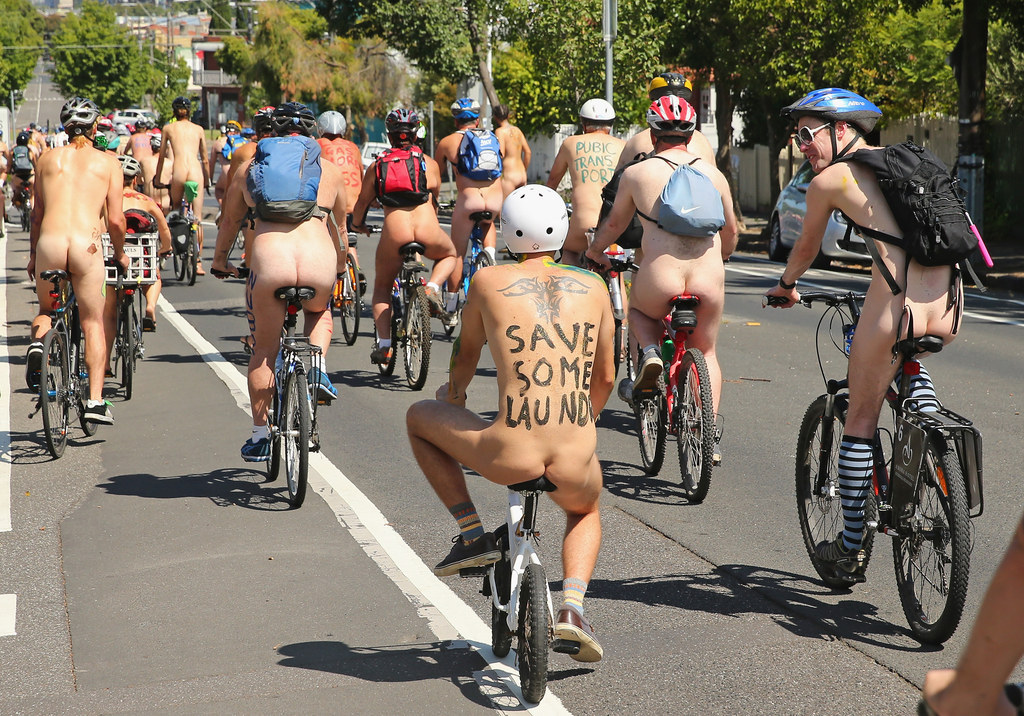 Also on Sunday, almost 800 Perth dwellers stripped off for a naked swim off South Freemantle beach. They not only avoided pesky tan lines by baring all, but also raised money for The Butterfly Foundation, which helps people with eating disorders.