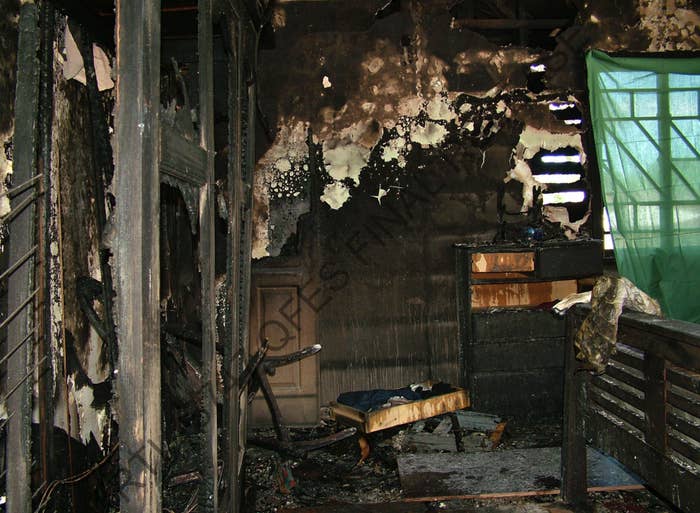 A man convicted of murdering his baby son, former partner and another man in a horrific 2006 house fire is having his claim of innocence investigated by an Australian organisation that looks at wrongful convictions.

Errol Graham Hayes was found guilty in 2007 of murdering his 18-month-old son Joshua, his former partner Theresa Marchetti, 32, and her new partner Mark Christensen, 39, at Annerley in Brisbane's south.
The three victims died from smoke inhalation and their bodies were found together on a double bed in the front bedroom of the house, which was largely destroyed in the blaze.
The Crown argued at trial that Hayes was motivated to set the house fire by jealousy over Marchetti and Christensen's relationship.
He was sentenced to six years for arson and three terms of life imprisonment for the murders, with a non-parole period of 24 years and six months.
More than a decade later, the conviction is being investigated by the Bridge of Hope Innocence Initiative (BOHII), a joint project of the Bridge of Hope foundation and RMIT University in Melbourne.
Hayes' was the very first application received by BOHII when the project began in 2014. His claim of innocence fell by the wayside for a few years, due to limited resources and other cases taking priority, but is now a focus for the organisation.
Director Michele Ruyters told BuzzFeed News the case is still in the investigative stage, with BOHII's volunteer students raking through evidence to see if there are factual issues indicating Hayes' innocence.
"It's not about trying to eliminate or exonerate, it's about following the facts and following the evidence," she said.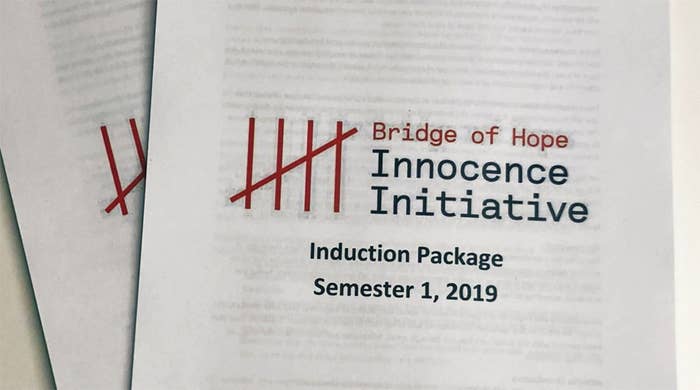 The Queensland Fire and Rescue Service investigation report categorised the fire as incendiary (meaning it appeared to have been deliberately lit) and said it had begun underneath the house, which was a high dwelling raised on steel stumps, and had an undetermined ignition source.

According to Ruyters there are "real concerns" about the quality of the fire investigation and the credibility of key witnesses in the case.
"There's certainly nothing in the fire investigation that indicated Errol Hayes was guilty, just a very broad generalisation that it might be consistent with a deliberate fire, but nothing to suggest he was the one who was responsible," she said.
"[Key witnesses] were heavily involved in a really substantial drug scene in the locality at the time. [They] had very, very good reasons to reach deals with the police."
Witness Jason Peters testified at trial that two days after the fire, he had taken drugs with Hayes and asked him: "How could you do that to Joshua?"
Peters said Hayes told him in response that he had only started a small fire intending to scare Christensen, that it got out of hand, and that it "was God's work".
Peters had a history of drug offences and dishonesty offences, such as stealing. It was raised on appeal, among other things, that the judge had failed to adequately warn jurors against accepting Peters' evidence, but the Court of Appeal found there was no error.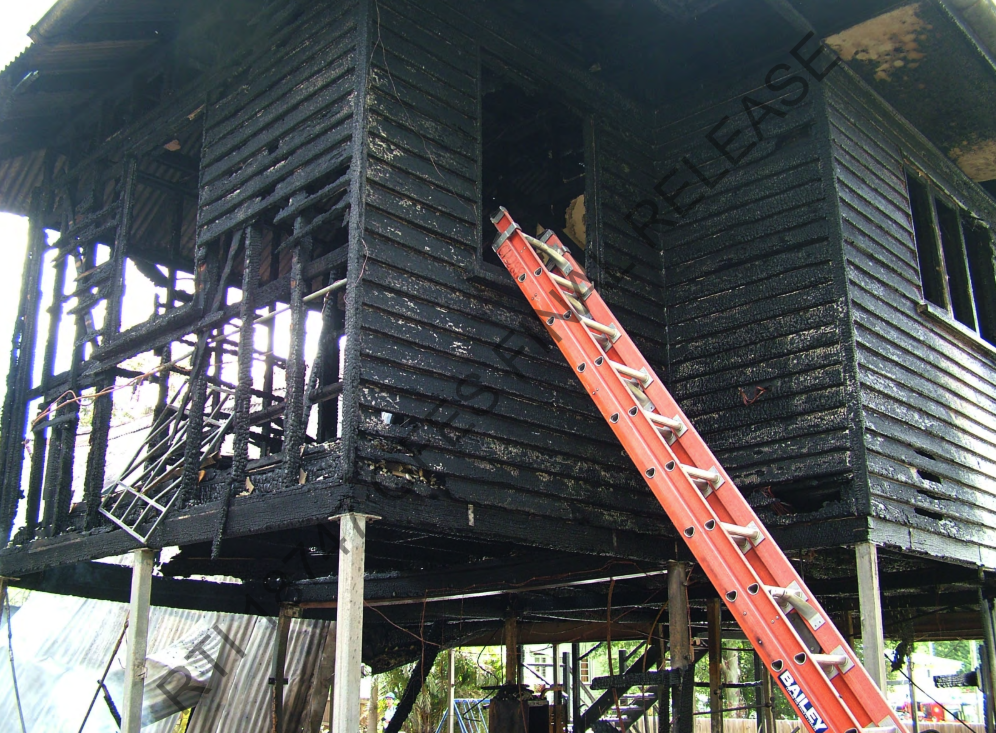 Hayes has exhausted all avenues of appeal, with the High Court knocking back his application for special leave in 2009.

If BOHII concludes there are serious factual issues suggesting Hayes is innocent, it will look at the process of submitting a petition of mercy to the Queensland government.
"When you look at the material you just get this gut sense that's something definitely not right here," Ruyters said. "What it is, I don't know, but we're following that trail."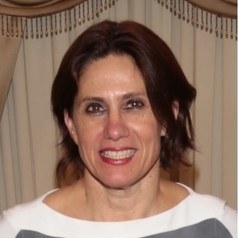 The process is laborious and involves starting from scratch: going right back to the beginning, looking at what the police collected, and trying to figure out what the missing pieces are.

In the Hayes case, there is a lot of looking at phone records — a complex task given several people connected to the case had multiple phones and sim cards as they were involved in drugs — and trying to figure out where different people were at crucial points on the timeline.
"It'd be great if you could just open a folder and say here's the DNA that needs to be tested," Ruyters said. "The way we work is really intense."
Ruyters said there is an assumption that police collect everything possible from a crime scene, but in fact they collected only what they thought they needed.

"There would be people who they did not talk to who would have information about a crime scene," she said. "They walked away before the police got there, they were categorised as bystanders.
"I'm not suggesting [the police] do this deliberately, they have another job to go to, they try to move through crime scenes as economically and efficiently as they can. I think stuff gets missed."