Australian Senator Dio Wang Has Spoken Out In Support Of Marriage Equality
Exclusive: The Palmer United Party senator says marriage equality "will offer dignity and recognition for all relationships".
Palmer United Party senator Dio Wang supports marriage equality and thinks the legislation should be passed immediately.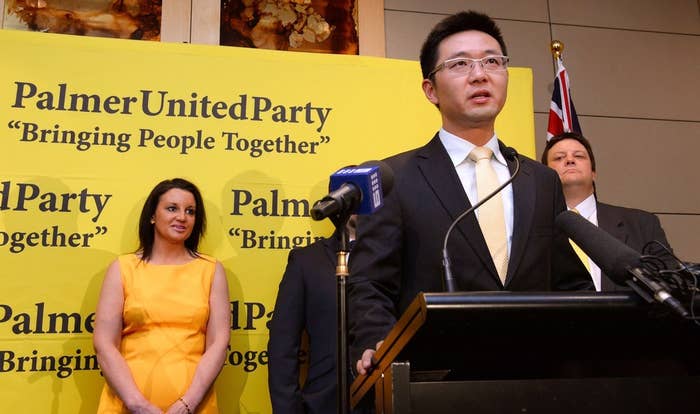 Senator Wang told BuzzFeed News he supports the legalisation of marriage equality, saying "it will offer dignity and recognition for all relationships".
"The Senator does not support further delay. The legislation should be passed immediately," a spokesman for Wang said.
The senator noted the importance of religious exemptions ensuring ministers are not obligated to solemnise certain marriages.
"This is important in protecting peoples religious sensitivities," his office said.
"The Senator notes there are three bills potentially in play (Hanson-Young, Shorten, Leyonhjelm) and he will need to examine each bill to ensure it delivers these outcomes."
Wang's vote is a coup for marriage equality supporters in the senate, where it's thought the 'Yes' vote is nearing a majority, assuming Liberal MPs are granted a conscience vote by prime minister Tony Abbott.
Of the seven remaining senate crossbenchers, Liberal Democrat David Leyonhjelm, and independents Glenn Lazarus and Nick Xenophon are also in support of marriage equality.
Family First senator Bob Day, independent Jacqui Lambie and Democratic Labor senator John Madigan are all opposed.
Senator Ricky Muir has not yet put forward his stance of marriage equality, but he told BuzzFeed News it wasn't far away.
"I will be putting my official stance on marriage equality on record for the first time at a mental health panel, held by Reach Out, on the 10th June at Heyfield in rural Victoria," he said.
In question time on Wednesday, Tony Abbott hinted at support for a cross-party marriage equality bill in the parliament, the Financial Review reports.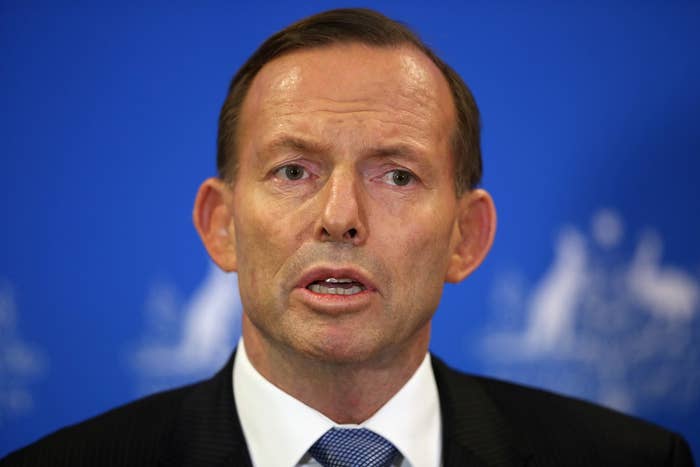 "If our Parliament were to make a big decision on a matter such as this, I want it to be owned by the Parliament, and not by any particular party," he said.
"I would ask the Leader of the Opposition and all members of Parliament to consider this as we ponder these subjects in the weeks and months to come."
Given Abbott's comments, it is thought any vote on marriage equality will not take place until after parliament's winter break.
"There are different views inside the Parliament, inside parties, indeed inside families, as is well known in my own case," Abbott added.
"So, it is an issue where the different views, the range of views, need to be treated with respect."
Earlier on Wednesday, Abbott said the government would be focusing on implementing the small business measures in the budget.
"I'm sure at that time we'd have a very full and frank and candid and decent debate [on marriage equality] inside the party room," he said.
"But I do have to say that my absolute priority, the government's absolute priority right now and for the next few weeks will be helping small business."
Marriage equality has been at the forefront of debate this week after opposition leader Bill Shorten's announcement that he would introduce a bill into the House of Representatives.
Coming just days after marriage equality was legalised in Ireland, the bill will be co-sponsored by deputy opposition leader Tanya Plibersek and introduced to the House on Monday.
"I believe the time has well and truly come for the Parliament to debate marriage equality," Shorten told BuzzFeed News.
"Our current law excludes some individuals – and to me, that is unacceptable."
Shorten's announcement on Tuesday evening also followed an announcement from Greens senator Sarah Hanson-Young that she would bring forward debate on her marriage equality bill in the senate to June 18.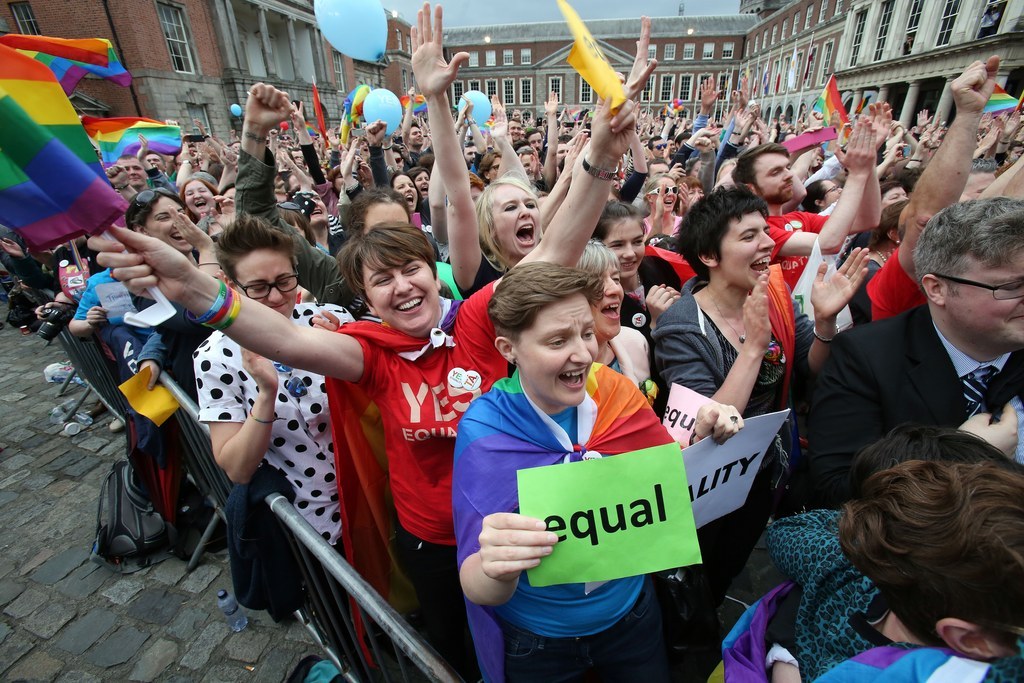 However, Shorten's bill has been slammed by Liberal MPs including Warren Entsch, Simon Birmingham, and Wyatt Roy, who believe it is a political play that will affect progress on the issue within their party.
Birmingham told the Sydney Morning Herald it was "entirely counterproductive to elevate the partisanship of this matter".
"It reeks of being about Bill Shorten's popularity more than about achieving marriage equality," he said.
Entsch told The Australian he was disappointed by Shorten's actions and did not want marriage equality to be a partisan issue.
"This is about survival for Bill, this is not about marriage ­equality," he said.
"It was always our intention to bring something on this year. I'm determined to get something up and I don't want it to be partisan. Let's do it in a civil, orderly way."
Roy echoed Entsch, describing the bill to the Sydney Morning Herald as an example of "shameless politics".
"This is about Bill Shorten's survival, nothing else. It is so obvious and transparent, people will see it for what it is," he said.
However, Shorten refuted the accusations, saying he "makes no apology" for putting the bill forward.
"The critics of what I am doing would rather I never raised it. That is not good enough," he said, speaking on ABC News 24 on Wednesday.
"The Irish referendum has again galvanised attention. Politics is not some finally calibrated set of dance steps. The timing is right."
"If Ireland, along with many other countries, can have marriage equality and not get hung up about it, not think it is wrong, I think Australia is mature enough to have this discussion and hopefully and optimistically, I believe, support marriage equality."
Shorten's bill was welcomed by advocacy group Australian Marriage Equality, who thanked Shorten for being "the first leader of a major political party to introduce a marriage equality bill".
Ivan Hinton-Teoh, deputy national director of AME, told BuzzFeed News that timing is difficult but "we need to move forward".
"It's likely that in this term of government, there would never be a particularly comfortable time for the Coalition to deal with this issue," he said.
"The move by Shorten to table a bill is in response to Tony Abbott saying he requires a bill on the floor before the party room can actually have this discussion. All the leader of the opposition is doing, in his position of authority and the symbolism of that, is responding to the PM's request."
"I understand supporters for reform, including Warren Entsch and Simon Birmingham are concerned it's too early, but we need to move on," Hinton-Teoh added.
"There are so many people who can't afford to wait. If we adhere to softly softly, the question is when."
Meanwhile, other Liberal MPs have used the increased attention on marriage equality as an opportunity to poll their electorates on the matter. Natasha Griggs, Country Liberal MP for Solomon, is consulting the people in her Northern Territory electorate.
A post on Griggs's Facebook page asking her constituents in Darwin and Palmerston their thoughts on marriage equality garnered an overwhelmingly positive response.
Griggs, who supports the definition of marriage as between a man and a woman, told BuzzFeed News she was "surprised" so many people were in favour of marriage equality.
"In the past, there's been a little bit of contact on this issue, but by and large people contact me about other federal issues," Griggs said.
"But there does seem to be a sense of movement, and there's a number of gay people in my electorate who I'm very close to, and they've been encouraging me to have a look at the issue."
Griggs said she was happy to be open about her personal view of not supporting marriage equality, but wanted to reflect the views of her constituents.
"It's great to get a sense of the national mood, but I really am concerned with what people in my electorate think of this issue," she said.
"I'm not doing my job properly if I'm not asking my electorate what their view is."
Griggs is also seeking feedback on the issue via email and phone.
The Greens have called for a cross-party meeting to be held on Monday, where all interested parties can discuss the three bills currently in parliament and develop a strategy going forward.
"The only way to achieve a common goal and secure marriage equality in Australia is to work together across all parties," said Hanson-Young.
"It's wonderful to see MPs from all sides pushing for marriage equality. The more voices the better. But what we need now is the votes to make reform happen."
Like BuzzFeed Australia on Facebook