In a recent Reddit AMA, Channing Tatum said he would survive a zombie apocalypse by heading to Sandra Bullock's house.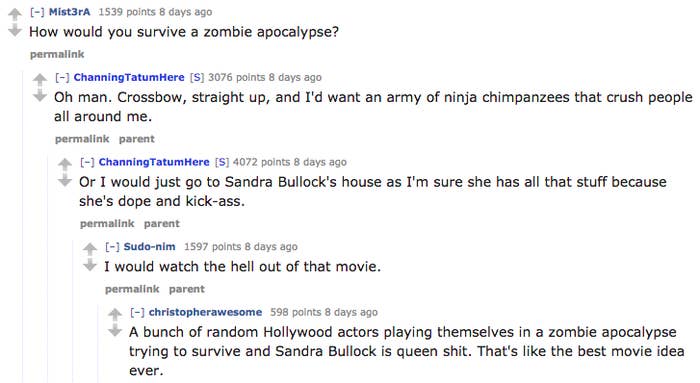 His reasoning – that Bullock is "dope and kick-ass" – was already pretty good. But earlier this week on Late Night with Seth Meyers, the Magic Mike star provided an even better justification.
"One, because she's a boss, and wouldn't you want to go to her house, just in general?" he said.
"I just figured she'd have a fully stocked fridge, and a really cool bar."
And then Tatum dropped this bomb: "She's been a woman in Hollywood and dealt with a bunch of asshole men for so long, zombies are like nothing."
Great call, Tatum. Great call.