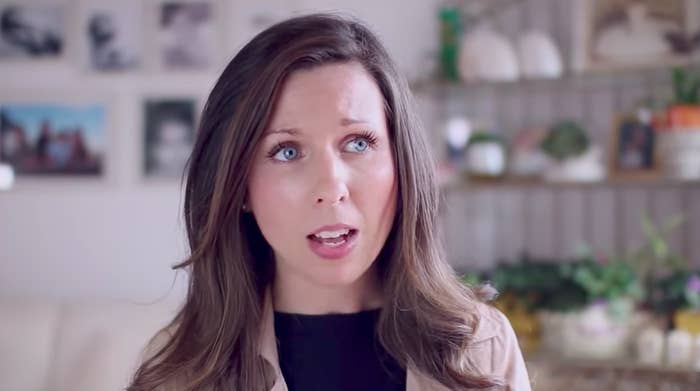 Mothers of transgender children say they are scared for their kids after viewing a new TV ad from the same-sex marriage "no" campaign that does not mention marriage, but instead targets anti-bullying programs such as Safe Schools, which help LGBTI kids.

The ad, released on Tuesday night by the Coalition For Marriage, features three mothers and claims that parents will lose the right to choose what their children are taught at school if same-sex marriage is legalised.
But the mothers of transgender children who have been helped by Safe Schools say the ad wrongly conflates same-sex marriage with gender identity and exposes their already-vulnerable children to hate.

Jo Hirst, author of The Gender Fairy and the mother of a transgender son, told BuzzFeed News "fear was my first reaction" when she saw the ad.
"It had me in tears because I knew it was coming," she said. "It's all very well for people to say, yes, we support equal marriage. But what about our kids? They're the ones being kicked. They're the ones being treated as political footballs.

"Our children have nothing to do with equal marriage. Absolutely nothing. It's gender, it's not sexuality."

Hirst, who is part of several online support groups for the parents of transgender children, said the video was being talked about by parents across Australia.
"They're all frightened," she said. "It's really misleading because the information they give is completely incorrect, but because it's been done under the guise of concerned parents, people believe it."
The first mother in the video, Cella White, pulled her children out of Frankston High in Victoria last year as the school was part of Safe Schools.

"School told my son he can wear a dress next year if he felt like it," White says in the video.
But on Wednesday morning, when radio 3AW's Neil Mitchell asked leading "no" campaigner Lyle Shelton, from the Australian Christian Lobby, if the dress story actually occurred, he replied: "I don't know."

The Australian Christian Lobby is one of several organisations that are part of the Coalition For Marriage, along with Marriage Alliance, the Australian Family Association and various churches.
Shelton said the video was "three mothers who have first hand experience with the so-called unsafe School Schools Coalition", and reiterated his claim that legalising same-sex marriage would lead to the program being widely introduced.

Meagan, who is part of the Parents of Gender Diverse Children (PGDC) group, told BuzzFeed News that her daughter, Evie, had recently been targeted by kids at school about being transgender.
It was the first problem at school Evie had encountered since moving schools two years ago, and happened about a week after a video making several unverified claims about the Safe Schools Coalition went hugely viral on Facebook.

"People do not understand trans kids, they're fearful...and they find it challenging to accept," Meagan said. "But they're just regular kids who want to be able to go to school without getting teased.
"It's not boys wearing dresses. It's trans girls — who are girls — wearing dresses. They like to say, 'These aren't girls wearing dresses. These are boys.' And Evie's not a boy."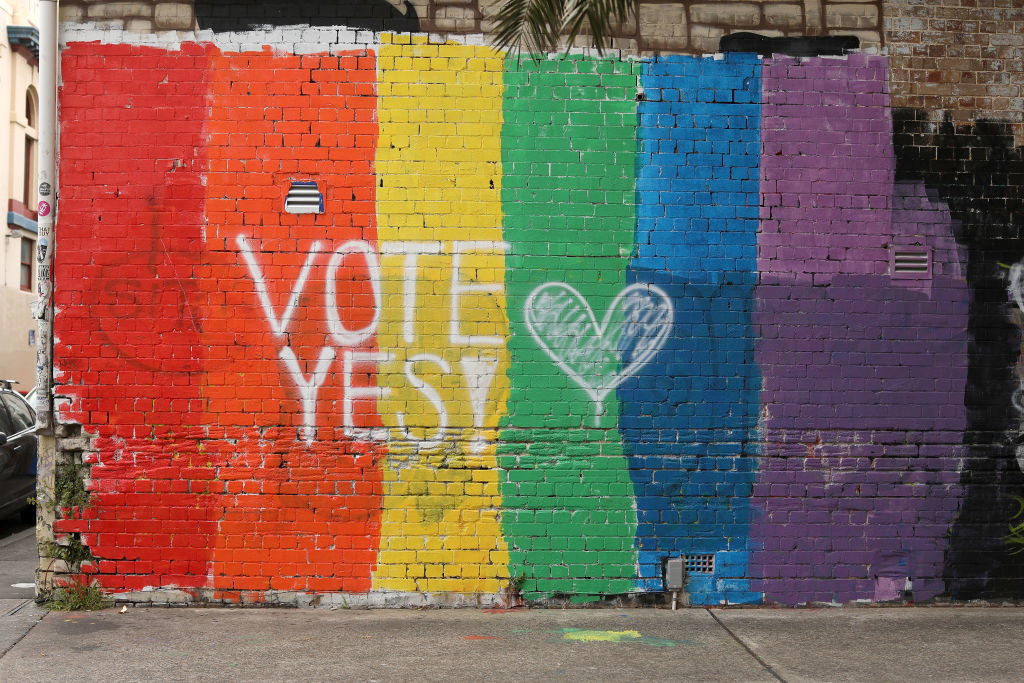 Mother-of-two Karen Walker, who is also part of PGDC, said the number of Australians with kids in school is significantly larger than the LGBTI community, and that it was an "obvious ploy" to scare people.

"It's cynical, obvious, and political," she said. "And unfortunately their politicking is affecting the lives of trans and gender diverse kids who need support and understanding.
The video also attracted significant criticism from leading "yes" group The Equality Campaign (TEC), which slammed the Coalition for Marriage as "deliberately resorting to misleading people".
"Sadly, the Australian people will now hear a daily dose of red herrings and dishonesty served up by a huge bucket of cash," said TEC executive director Tiernan Brady.
Brady said that "despite such provocation", his side of the debate remained committed to a respectful campaign of conversations.
In an email to supporters asking for donations, "no" campaigner Damien Wyld dismissed the criticism as an "immediate attack from the usual suspects".
"The marriage redefinition campaign is desperate to silence any discussion about consequences – the very discussion now underway in homes around Australia," he wrote.
Shortly after the video was released, the Australian Marriage Equality account tweeted a video of mums talking in support of same-sex marriage.

A spokesperson for the Coalition for Marriage told BuzzFeed News "the ad will run across all channels, both free to air and subscription".