Australia got its first taste of what the upcoming national survey on same-sex marriage will look like this week, as the opposing campaigns released ads making their cases.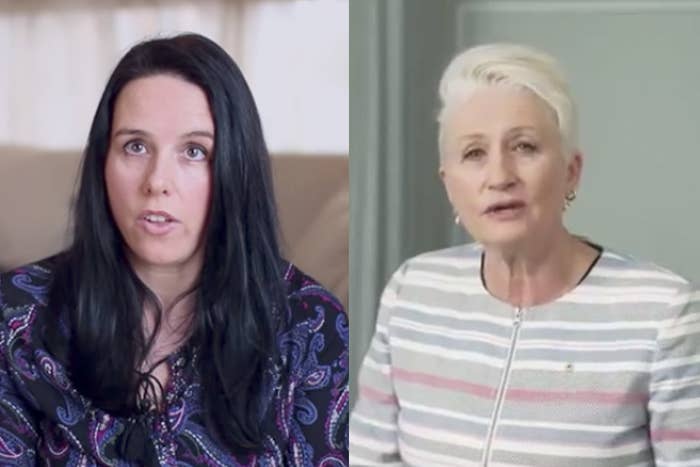 But the talk about schools, the concerned parents, the confusion, the back and forth — it's all been seen before, in TV ads that ran during California's ballot on same-sex marriage in 2008.
Known as Prop 8, the campaign was actually to make same-sex marriage illegal again in California, following a state Supreme Court ruling earlier in 2008 that had legalised it.
This meant the "yes" and "no" sides were the reverse of what they are in Australia — people who wanted a ban on same-sex marriage voted "yes", while people who wanted to keep it legal voted "no".
The people of California voted against same-sex marriage 52-48 in the dramatic and often vitriolic campaign. It wasn't until 2013 that the US Supreme Court issued a ruling that overturned Prop 8 and meant same-sex couples could marry again in California.
One prominent ad that ran during the campaign showed a young girl handing her mum a book and saying, "Guess what I learnt in school today? I learnt how a prince married a prince, and I can marry a princess!"
Another ad — titled Everything To Do With Schools — again featured concerned parents, this time from Massachusetts, which became the first American state to legalise same-sex marriage, in 2004.
And in Prop 8, too, the campaign supporting same-sex marriage hit back with a response ad.
By Wednesday, the "yes" campaign had filmed its own ad in response, saying "The only young people affected by marriage equality are young gay people, who for the first time will have the same dignity as everyone else in our country".
University of Sydney lecturer and LGBT rights advocate Christopher Neff was working at US organisation the Equality Federation during Prop 8, monitoring what was happening to see how it would affect marriage campaigns in other states.
"What happened was, the Mormon Church runs [ads saying] you're going to teach about queer stuff in schools," he said.
He criticised the pro-marriage equality Prop 8 campaign for the "disastrous decision" to run ads arguing that it would not lead to same-sex marriage being taught in schools.
"That just sent the message there was something wrong with being gay," he said. "That really tipped the scales framing-wise. Prop 8 never recovered from that."
Neff said the response from the Australian "yes" campaign this week was effective: "It doesn't engage on their terms, which I think is most important."
After Prop 8, the next state to have a big marriage campaign was Vermont, which became the fourth US state to legalise same-sex marriage in 2009.
Neff, who was then working in a rural queer youth centre, said they "designed a campaign led by students" to counter the taught-in-school narrative.
In a widely shared speech, 17-year-old James Neiley told politicians that not allowing marriage equality encouraged the boys in the locker room to believe that his sexuality made him wrong, different and lesser.
"When I came out, I knew I wouldn't be considered equal," he said. "I didn't even consider myself equal. How could I?"
Having seen several campaigns in the US, Neff said he was not at all surprised by the "no" campaign's strategy.
"Last week I said, 'They're going to go for Safe Schools, they're going to run a Safe Schools campaign on marriage'," he said.
"That is the number one model for winning. That's been the model in every [US] state that's pushed against marriage. The right sees that as the winning strategy. [Advocates] need to be aware of that, and counter that messaging."
Asked for a prediction, Neff said that statistically speaking, it's going to be hard for the "yes" campaign.
"It is very hard to win these campaigns. I was in America and I was working on the day we lost 11 states in a row.
"No one can underestimate how hard it is to win."