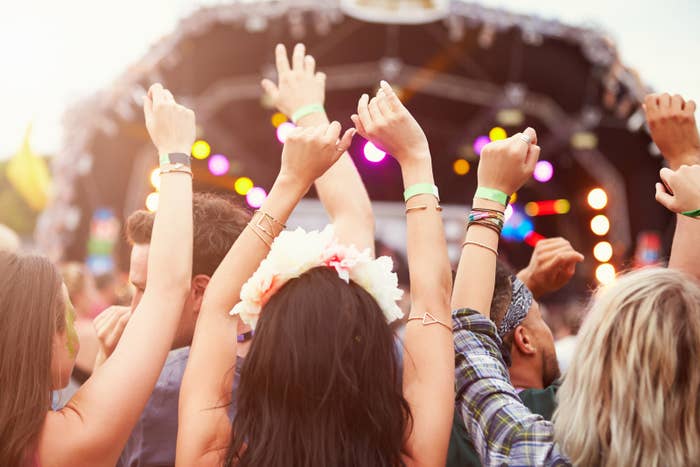 A group of Australia's largest music festivals has warned governments to ditch their "out of touch" approach to drugs and adopt pill testing trials, saying current policies are needlessly endangering young lives.

In an open letter published on Wednesday, the Australian Festival Association (AFA) state and territory government leaders that pill testing is not the only answer, but argued it is a "crucial part" of reducing harm at music festivals.
"Encouraging drug abstinence instead of education is out of touch, proven to be ineffective and unnecessarily risking lives," the letter reads.
"Young people deserve better. Older people deserve better. Families deserve better."
The AFA is a newly formed coalition, yet to hold its inaugural AGM, that has brought together representatives from the biggest music festivals across Australia, including Splendour in the Grass, Falls Festival, and Laneway.
The 2019 board consists of Jessica Ducrou (Splendour in the Grass, Falls Festival, Download); Adelle Robinson (Listen Out, Listen In, Field Day, Harbourlife, Curve Ball); Danny Rogers (Laneway); Matthew Lazarus-Hall (CMC Rocks QLD); and Rod Little (Groovin' The Moo, The Plot).
The group's call comes amid renewed attention on pill testing, sparked by a recent series of tragic deaths at Australian music festivals.
Since September, five people aged between 19 and 23 have died at various festivals in New South Wales and Victoria from suspected drug overdoses or reactions.
The Victorian Labor government has again ruled out pill testing, and NSW premier Gladys Berejiklian said she would not consider pill testing unless she saw evidence it saved lives.

"I will do anything that I ­believe will save lives and keep the community safe. But I worry that pill testing could have the ­opposite effect. Pill testing could actually ­result in people having a false sense of security and we could see even more lives lost," Berejiklian said.

The Queensland Labor government said it is considering a pill testing report.
The AFA's open letter said drug use was a "complex issue" and that it believed harm minimisation strategies, like pill testing, would lead to safer choices among festival-goers.
"As festival promoters, the last thing we want is someone to be hurt under our care," the letter said. "We need to be able to legally implement preventative strategies, not just reactive ones, and include any harm minimisation tools that are available."
Governments must work with experts to develop pill testing trials, the letter said. At Australia's first and only legally sanctioned pill testing trial, at Groovin' the Moo in Canberra in April 2018, two pills that contained lethal contaminants were discovered.
The AFA also called on governments to establish state roundtables where promoters, medical experts, law and emergency services and regulators can liaise; commission research into recreational drug use, and convene a national drug summit.