Anti-Marriage Equality Group Enraged As Channel Nine Drops Advert
Nine is the second TV station to pull an Australian Marriage Forum ad.
In a Sunday night media release, the AMF said an ad booked to run during Nine's 6pm Sunday news broadcast had been pulled at the last minute with no explanation.
The group previously made headlines earlier in March when SBS declined to run an AMF ad depicting marriage equality as harmful to children. The ad ran on Nine and Seven during the Sydney Gay and Lesbian Mardi Gras parade, with both channels receiving a social media backlash for the decision.
"We have had enough of this silencing of our voice and our sincere and relevant arguments," said AMF president Dr David van Gend. "We demand an explanation from Channel Nine as to why they pulled our fully-approved ad at the very last minute."
The ad in question, also posted on YouTube, compares children of same-sex parents to those who were forcibly adopted in Australia from the 1950s to the 1970s.
Using imagery of former Prime Minister Julia Gillard issuing an apology to those affected by forced adoptions, the advertisement warns that same-sex marriage could produce a "motherless generation".
BuzzFeed News asked the AMF whether they are also concerned about lesbian parenting – in which there are, of course, double the mothers – but they did not immediately respond.
A spokesperson for Nine told BuzzFeed News the ad was dropped as they felt the content was "not appropriate" for screening in the news broadcast during the cricket World Cup final.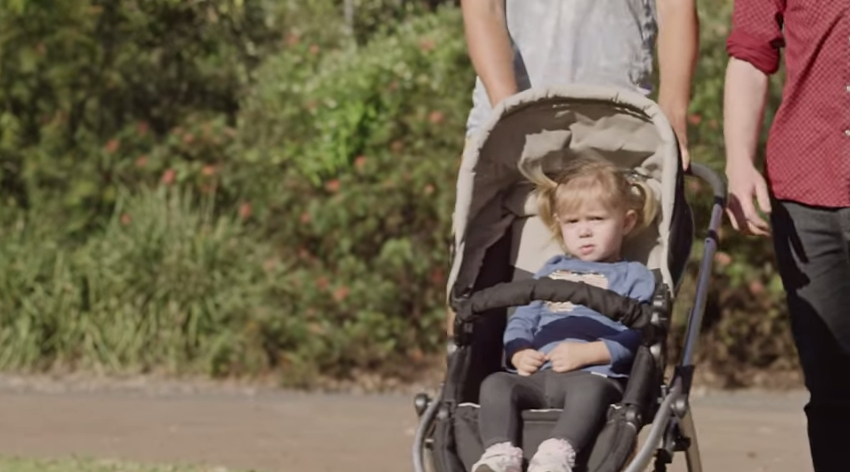 "We felt the content... would cause upset to many viewers, including families and children," the spokesperson said.
"In the interest of facilitating public debate we would consider screening the ad in a more appropriate adult timeslot in the future."
Like BuzzFeed Australia On Facebook