Barnaby Joyce, the politician who rose to infamy after threatening to kill Johnny Depp and Amber Heard's two Yorkshire terriers, might be Australia's next deputy PM.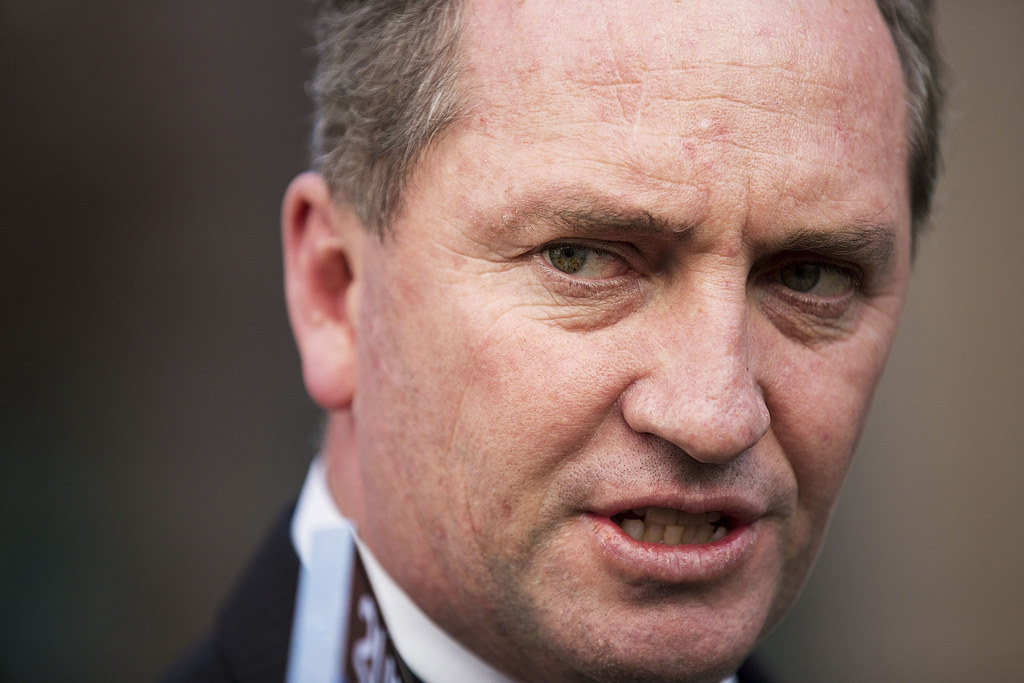 Joyce confirmed to Fairfax Media that he will run for the leadership of the Nationals if, as has been speculated, current leader Warren Truss resigns.
If he is successful, Joyce would become the next deputy prime minister of Australia.
After it was revealed Depp and Heard had illegally brought the dogs into the country, Joyce publicly lambasted the famous couple for breaking Australia's biosecurity laws.
He gave the dogs two days to leave the country before they were euthanised, and Pistol and Boo hastily fled Australia on a private jet. They live to this day.
Depp and Heard were pretty mad about, y'know, the whole dog murder threat thing.
The saga isn't over, either – Amber Heard will face trial in Australia for breaking quarantine laws in April this year.
Amidst the international attention, mockery, and condemnation the dog saga drew, Joyce insisted that he likes animals.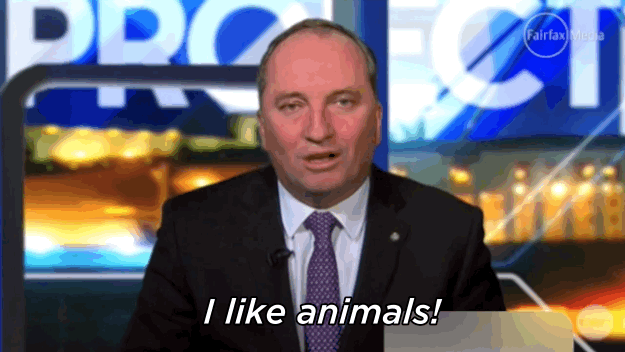 It's true that there is photographic evidence of him smiling – if a little maniacally – with a Peruvian alpaca.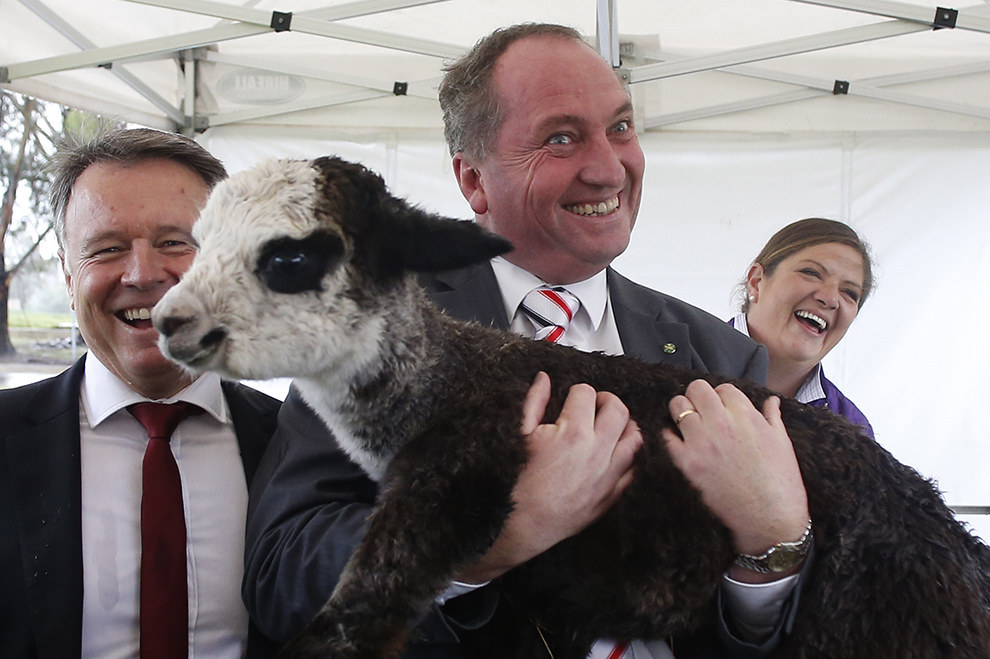 But does a second photo from that same "happy" day reflect his true feelings?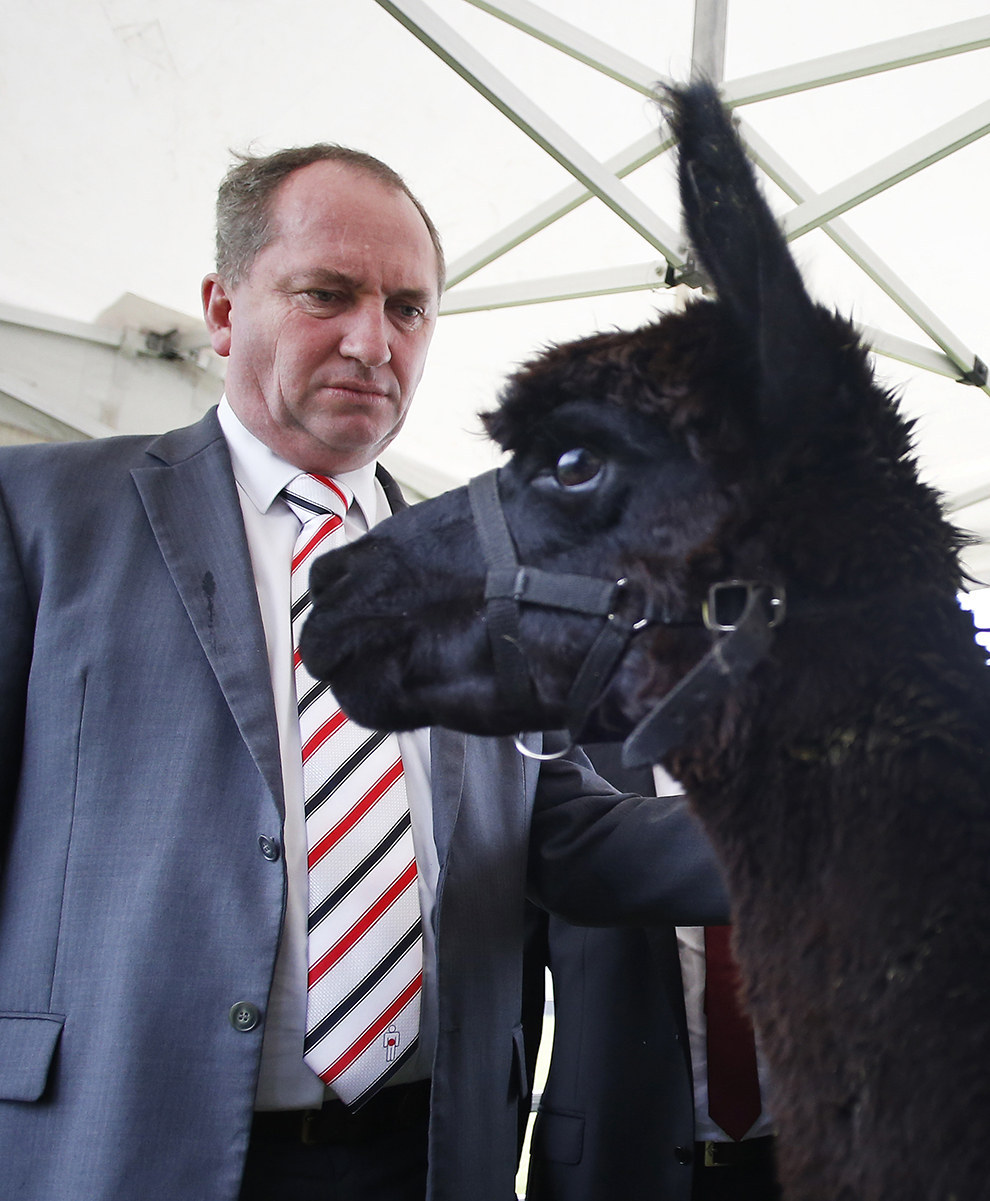 Once the Depp and Heard dog saga had quietened down a little... Barnaby was on the prowl again.
Joyce suggested wild dogs in regional Australia should be killed, pointing out the danger they pose to Australian livestock.
A couple months later came this ominous tweet. "Bye bye biosecurity beagles." W...where are the beagles going, Barnaby?
Does this beagle look frightened to you?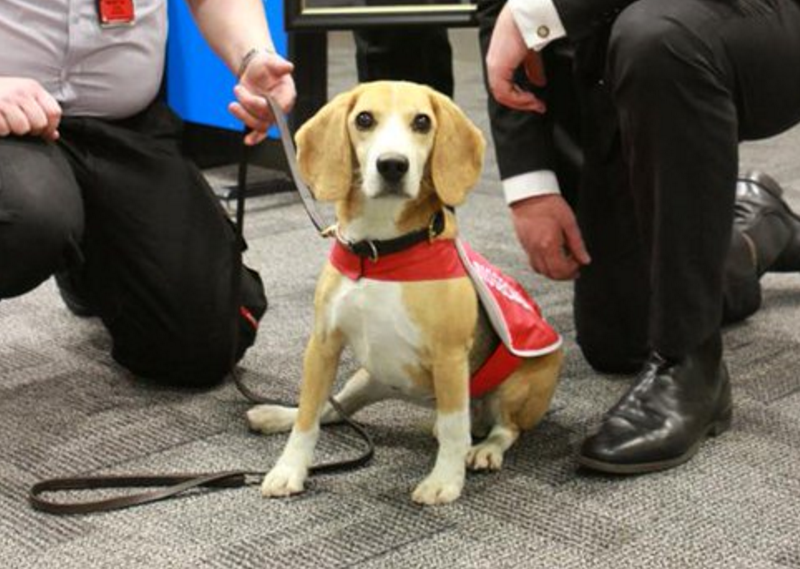 Later on the SAME DAY, Joyce saw fit to pose with this dead snake and post it to Twitter.
"Unfortunately" it had been "run over" so I "couldn't help it", he wrote. Defensive much?
At least he doesn't have a track record of killing reptiles or amphibians with vehicles.
Oh, wait.
That is a truly insane headline.