Rose McGowan was one of the first women to speak out against Harvey Weinstein and has been at the forefront of the #MeToo movement, speaking out against sexual harassment, assault, and misconduct in Hollywood.
And now, McGowan will have her own docuseries on E! titled Citizen Rose. A two-hour documentary special will kick off the series on Tuesday, Jan. 30, at 8 p.m. ET, and the rest of the episodes will air in the spring.
"I am thrilled to partner with E! to amplify my message of bravery, art, joy and survival. As I ready my book, Brave, I realized I wanted to show how we can heal through art even when being hounded by evil," McGowan, who also serves as an executive producer on the project, said in a statement.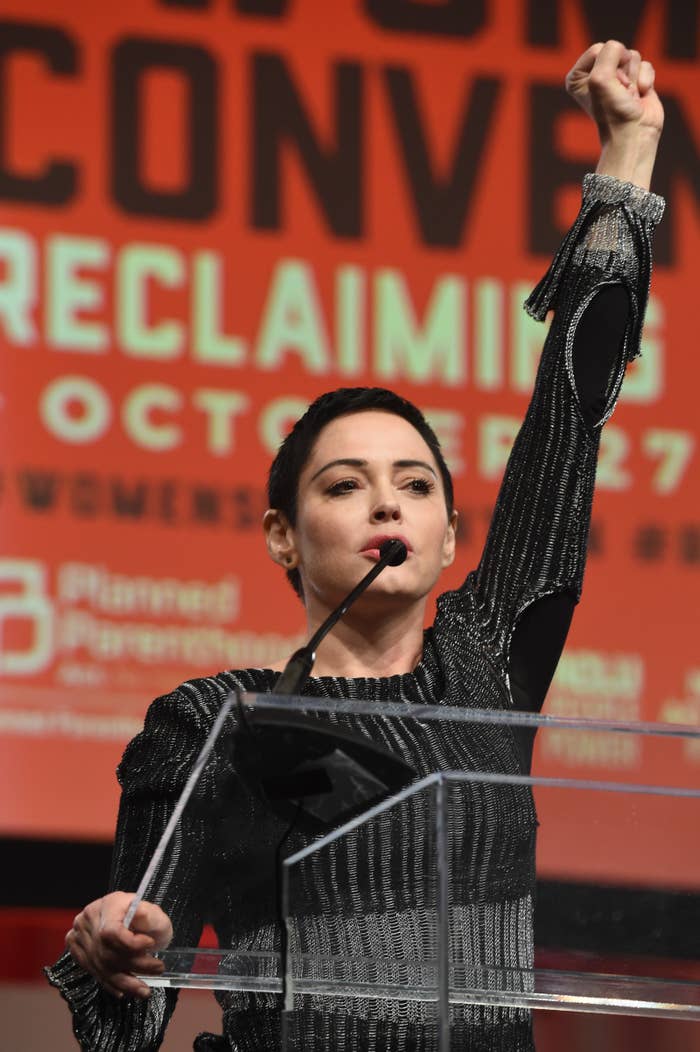 "Rose McGowan's courage in addressing sexual abuse and harassment in Hollywood ignited a conversation and inspired other women to speak out against their abusers," Amy Introcaso-Davis, the executive vice president of development and production at E!, said in a statement to Variety.