Oh My God, There Are Even More Photos From "Gilmore Girls: A Year In The Life"
IT'S ALL HAPPENING!
The revival of Gilmore Girls is only a few short weeks away, and today Netflix not only released brand-new posters for the upcoming episodes...
...but also revealed new photos that give us some insight into what happens on Gilmore Girls: A Year in the Life.
Here are Luke and Jess (JESS!!!!) having what looks like a serious conversation inside Luke's Diner.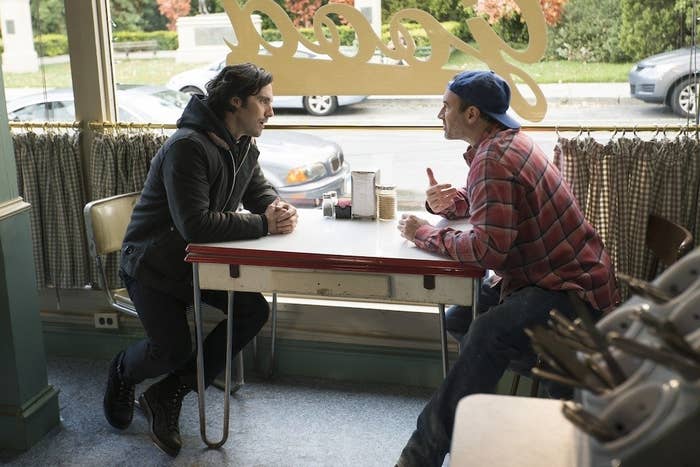 And Rory probably at a Friday night dinner in Hartford.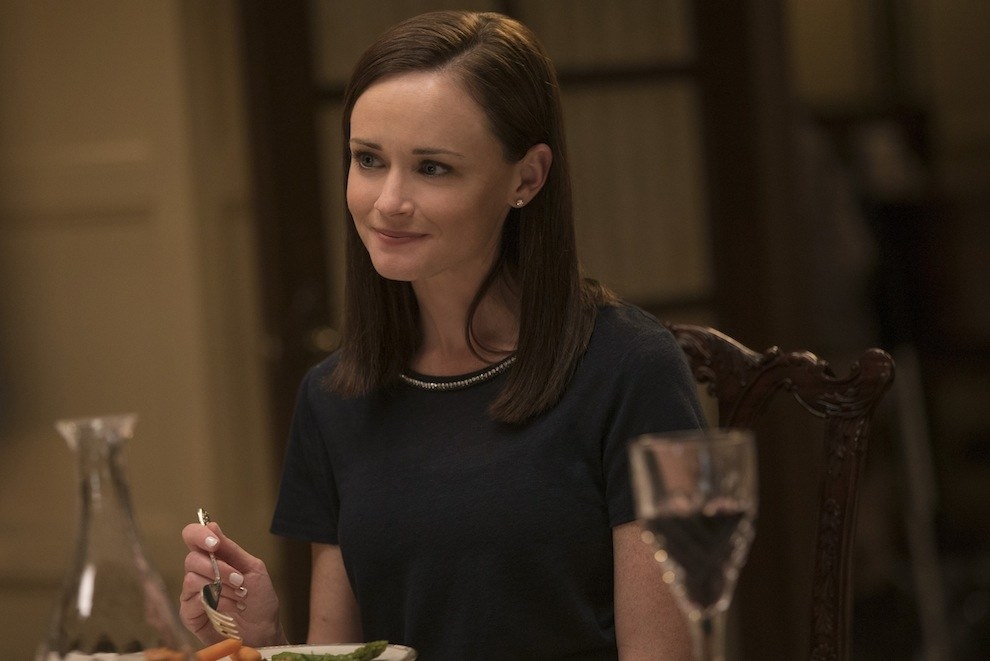 Here are Rory, Emily, Lorelai, and even LUKE at the Gilmore residence, presumably on the same Friday night.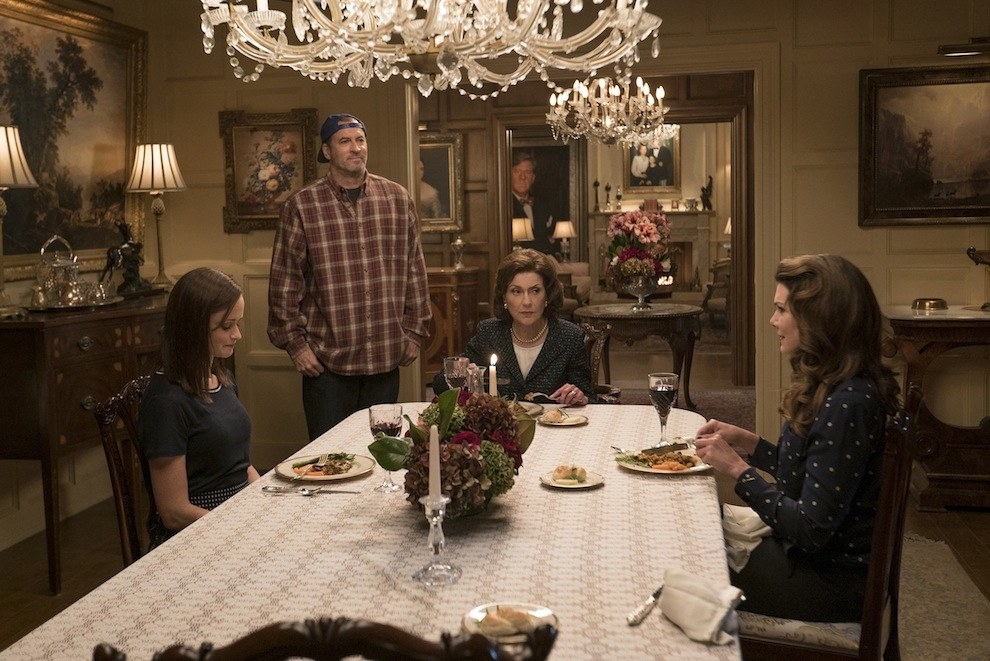 Did you also notice the huge, heartbreaking portrait of Richard that's hanging in the background? *ugly-cries*
Just think about all the things Rory and Emily must have to talk about nowadays at their Friday night dinners.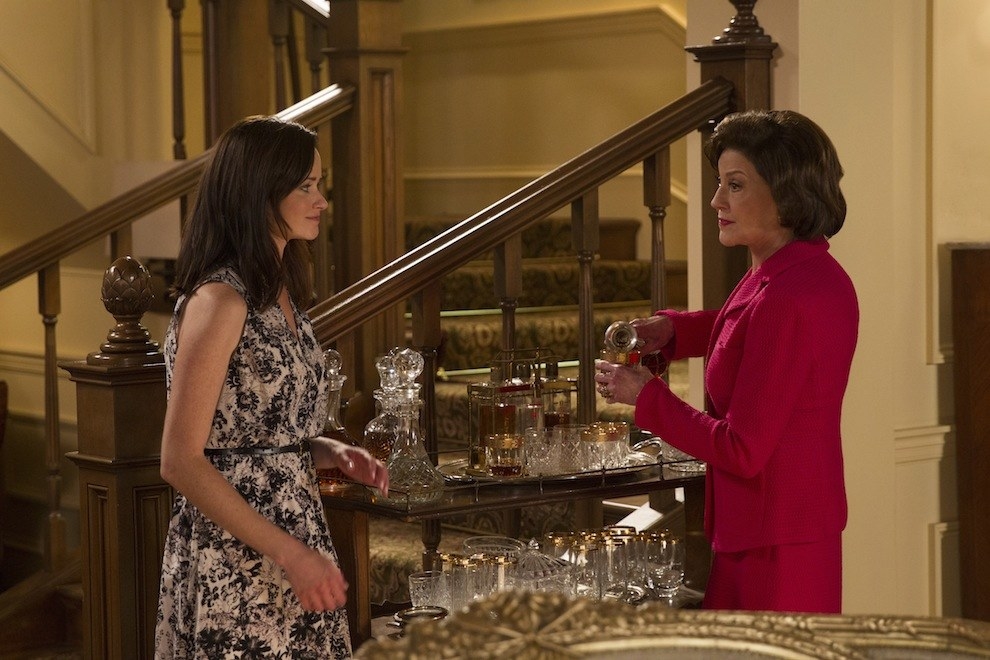 Here are Luke, Lorelai, and Rory hanging out together in Stars Hollow.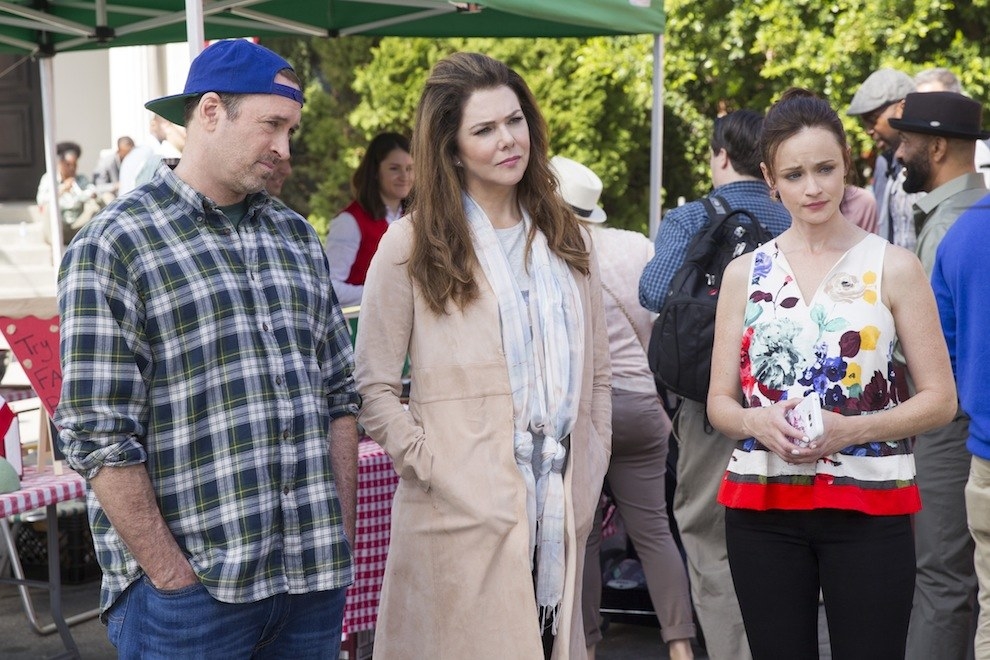 Lane and Rory are at the same Stars Hollow–related event, and they're also joined by Mrs. Kim!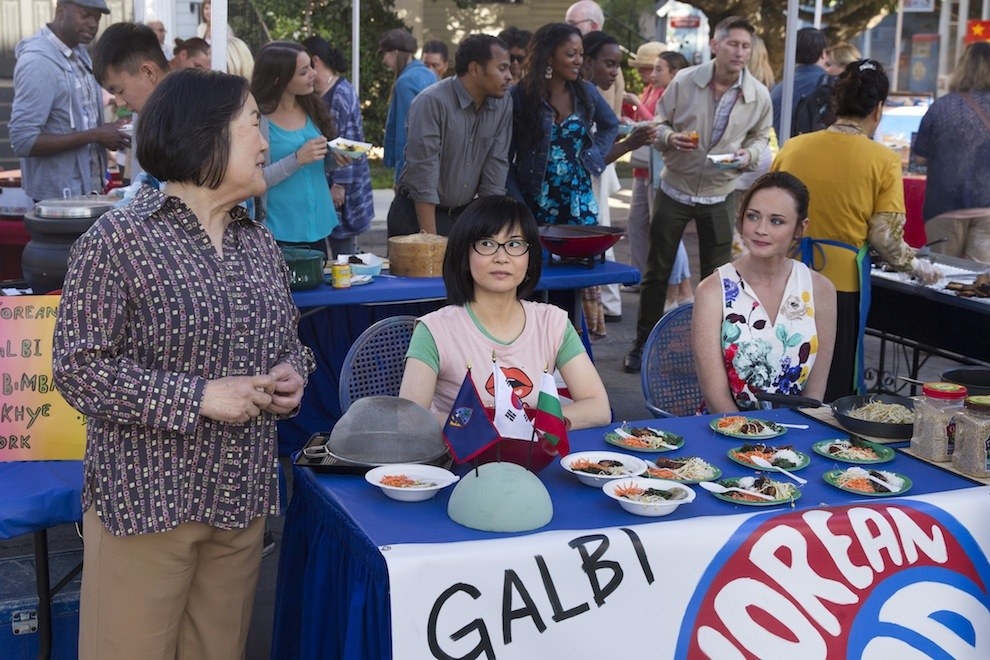 Aw, Lorelai and Rory are standing in the snow holding cups of coffee. Classic! Also, Rory's picking up a copy of the Stars Hollow Gazette, because of course.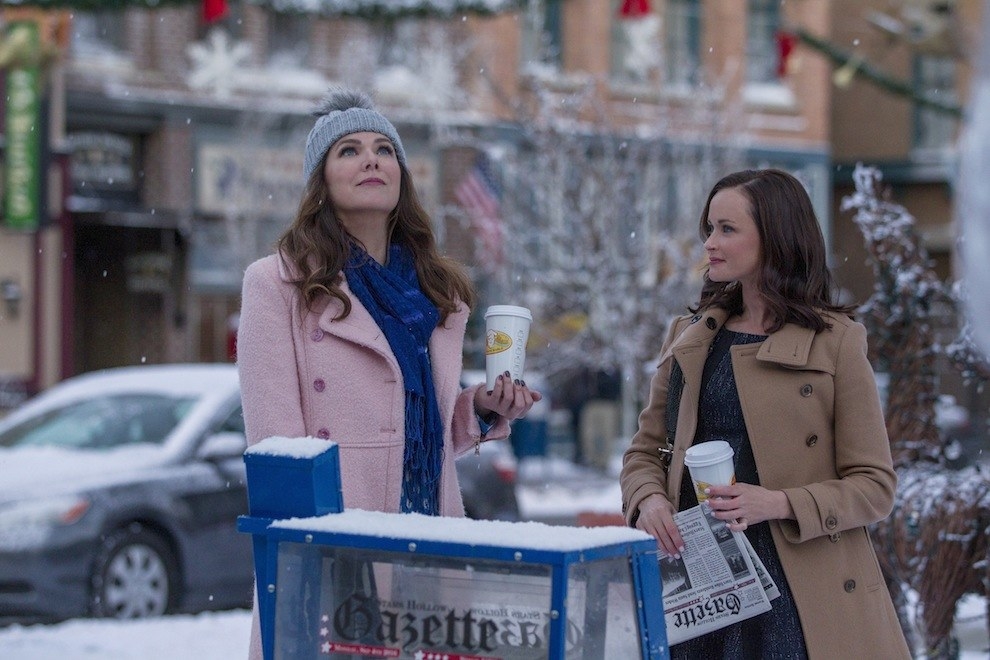 "Everything's magical when it snows!" —Lorelai Gilmore, probably.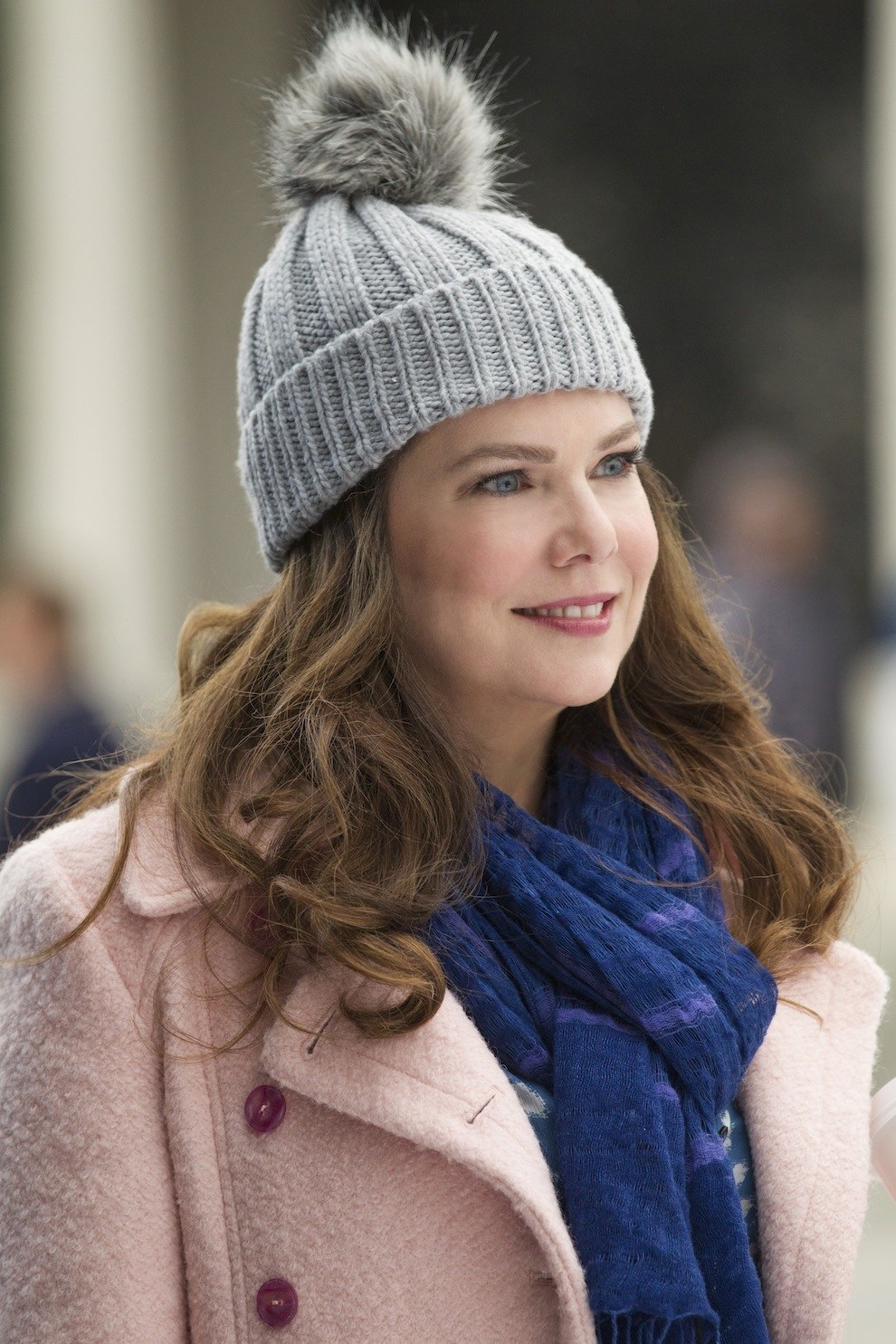 CORRECTION
A previous version of this post misidentified Lorelai's and Rory's coffee cups as being from Luke's. We're not sure where the coffee's from, but in our hearts we wish they were from Luke's Diner. Thanks to a commenter for pointing out!