Here's What Khloé Kardashian Thinks About "The People V. OJ Simpson"
"They're kind of sensationalizing the Kardashian name in it, but I think to bring a younger audience in."
Last night when Khloé Kardashian was on The Late Late Show With James Corden, she talked about FX's The People v. OJ Simpson: American Crime Story.
Khloé said she's watched "bits and pieces" of the show, but from what she's seen she's happy about how Robert Kardashian, her late father, is being portrayed.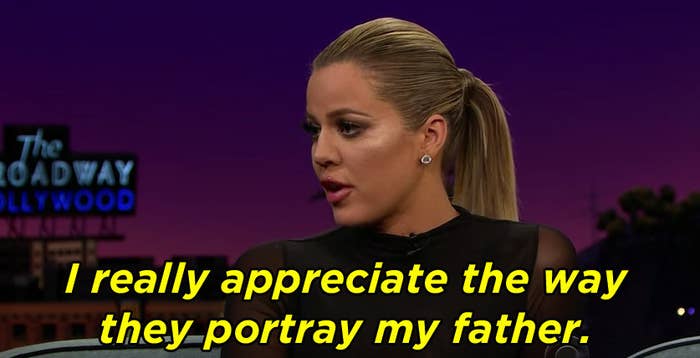 But she also thinks the show is "sensationalizing the Kardashian name" as a way to "bring a younger audience in."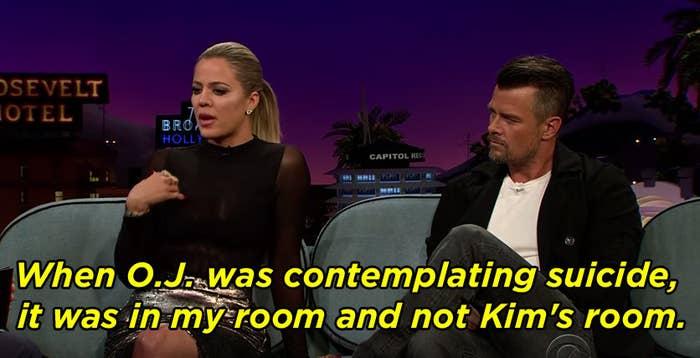 Khloé also clarified that certain scenes including the Kardashian kids didn't actually happen in real life.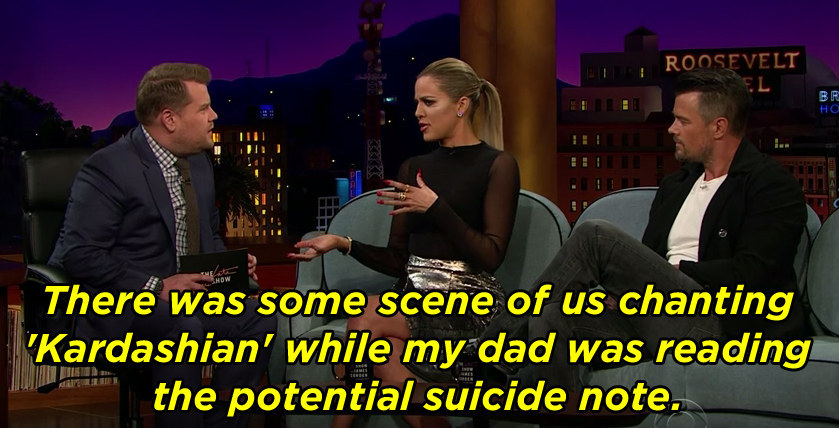 And emphasized how the O.J. Simpson murder trial was a dark time for her family.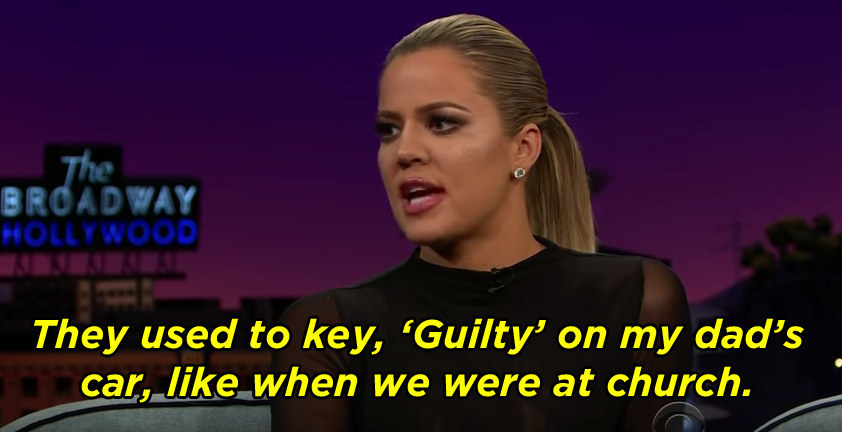 While the Kardashians play a significant role in The People v. OJ Simpson, Khloé said she sympathizes more for OJ and Nicole Brown Simpson's kids, Justin and Sydney.