Last night, Vice President Joe Biden and his wife, Jill, were both in attendance for the Final Four game — Joe went to Syracuse University College of Law and Jill received a master's degree from Villanova University.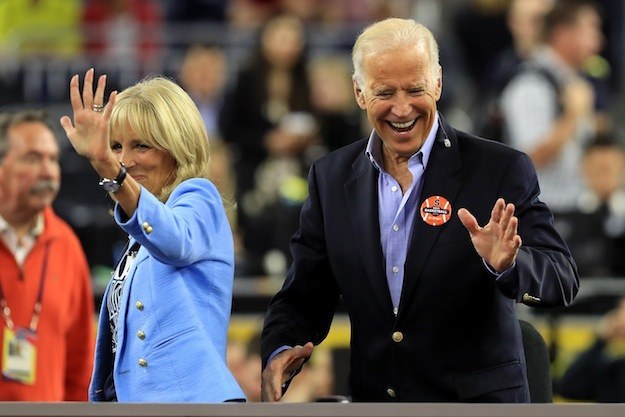 First they watched Villanova beat Oklahoma, 95-51.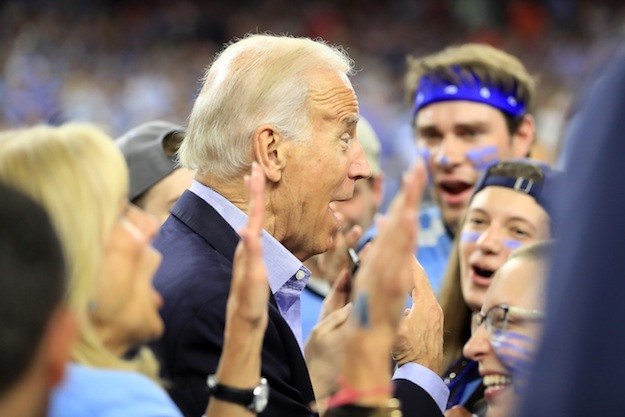 And then the vice president cheered on his alma mater.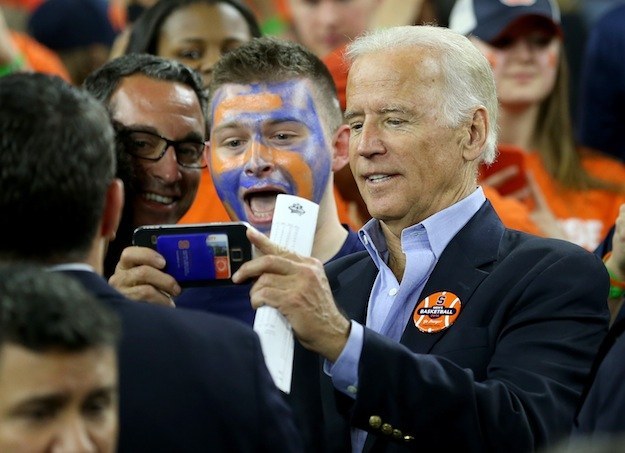 The North Carolina Tar Heels ended up beating the Syracuse Orange, 83-66.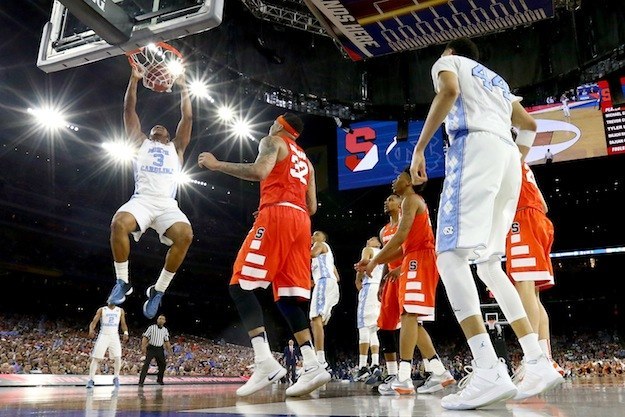 After Syracuse lost, Biden stopped by the team's locker room to offer some words of encouragement.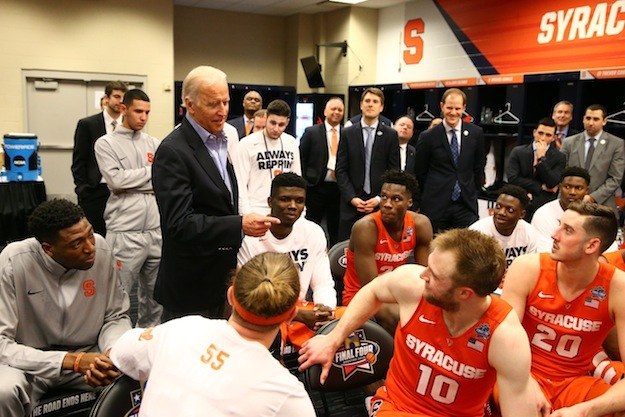 The man bleeds orange, alright.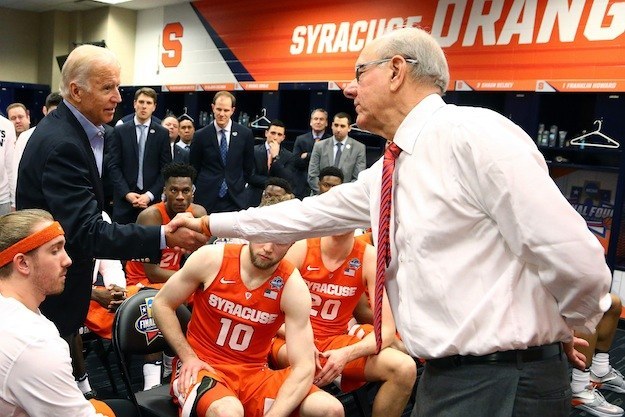 "I'm so damn proud of you," Biden said. "I'll tell you what man, you gave it a hell of a run."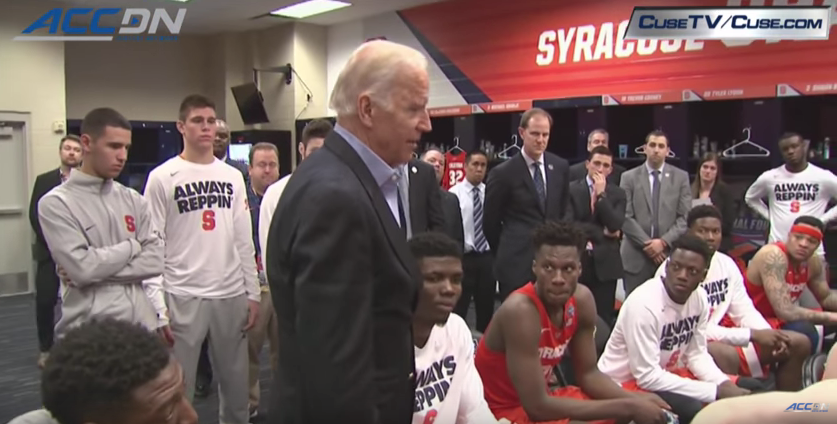 "By the way, you're as good of an athlete as your grandfather," the vice president said to Syracuse senior Trevor Cooney. "This guy's grandfather and I went to grade school, high school together, and he was a hell of an athlete."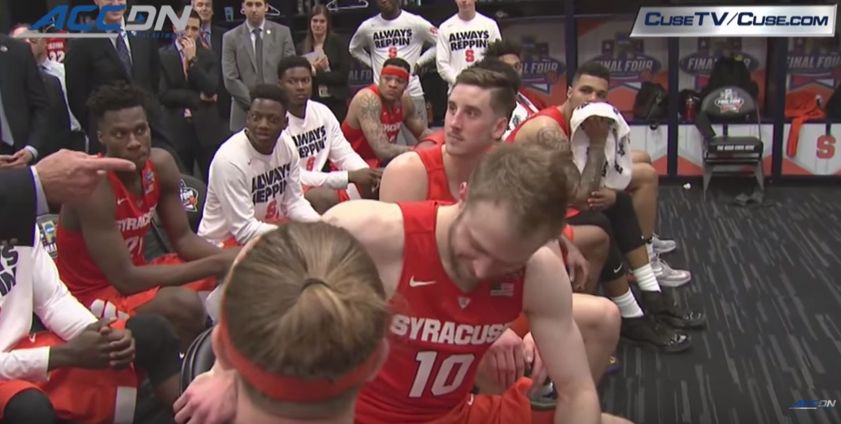 "But anyway guys, what a hell of a run. Coach, I felt badly coming in, but I wanted to thank you. You are the best damn coach in the country, you really are," he continued.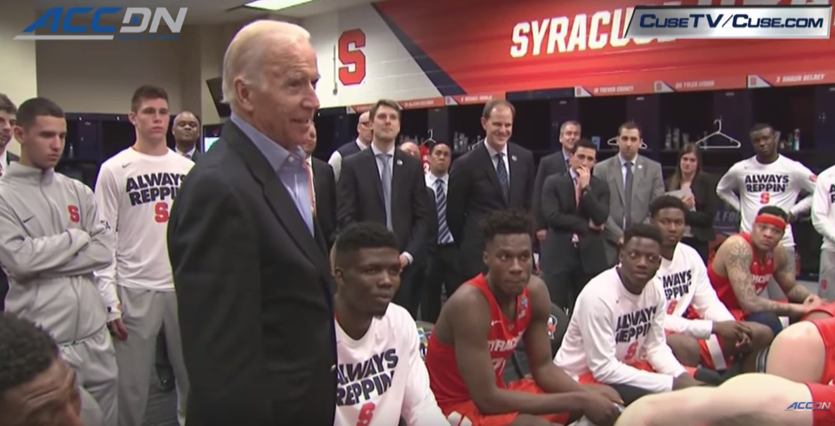 "Thank you, thank you for all for all the joy you gave us this year."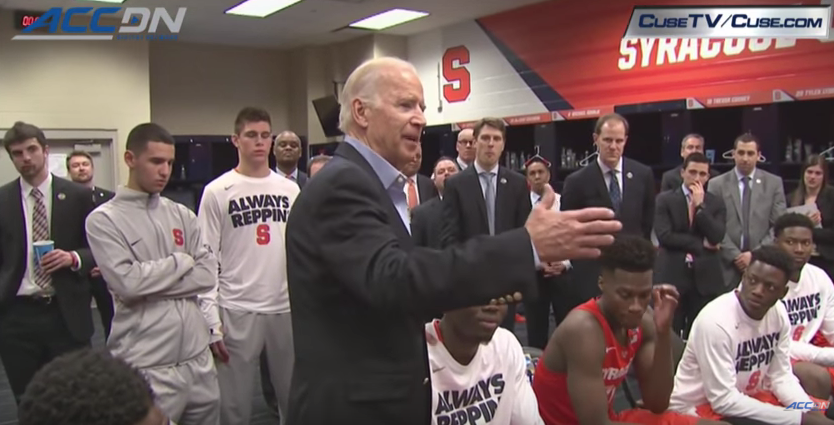 He even got Jim Boeheim to smile.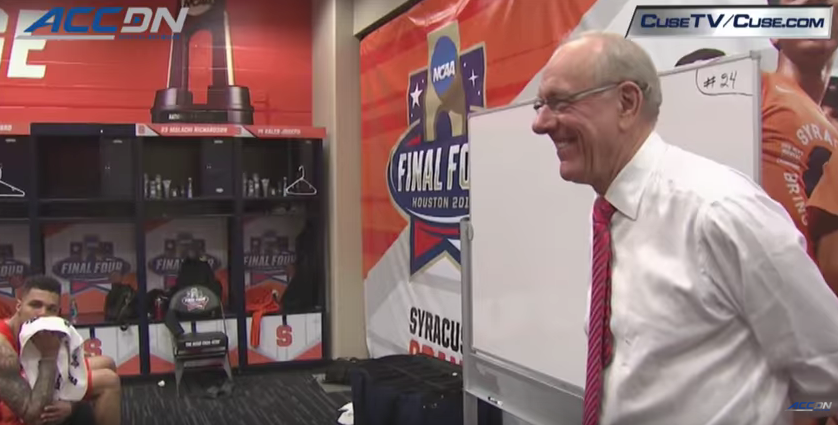 Thanks for the words of encouragement, Mr. Biden!