His beautiful family was also in attendance. It wouldn't be a memorable night if he didn't share it with the most important women in his life: Ayesha, Riley, and Ryan Curry.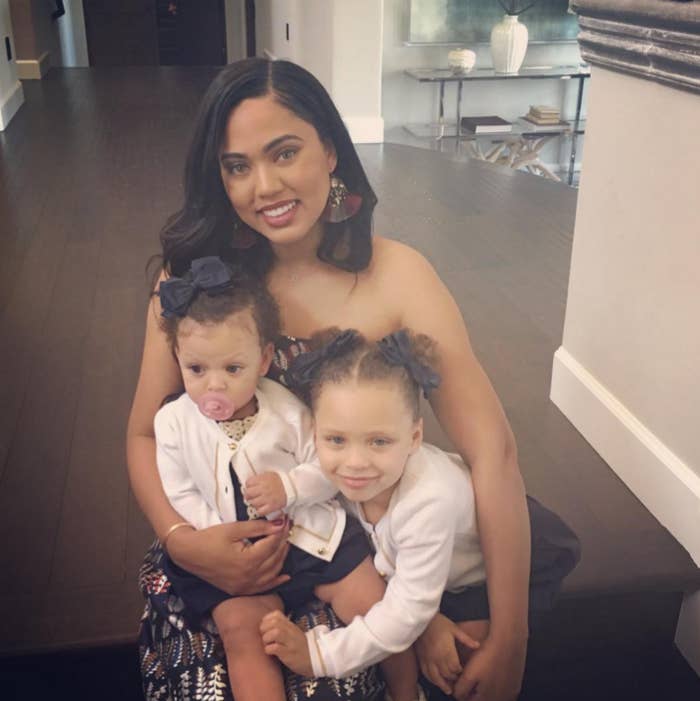 At first, it looked like Riley was a little shy.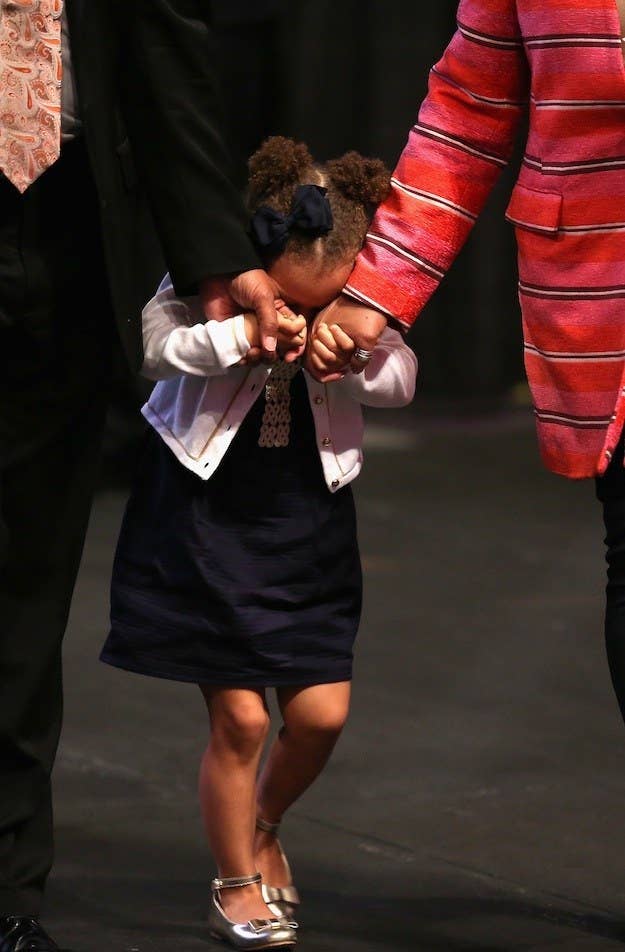 But it didn't take her long to get comfortable and, once again, completely steal the show.
In the middle of the press conference, Riley walked over to sit with her mom...
...but not before letting the reporters know SHE WAS WATCHING.
She's ALWAYS watching.
The internet had a field day when everyone caught wind of this iconic 3-year-old's latest antics. Here are some of the best ones:
1.
2.
3.
4.
5.
6.
7.
8.
9.
10.
11.
12.
13.
14.
Never change, Riley.
Never change.