The three main men in Rory Gilmore's life — Dean Forester, Jess Mariano, and Logan Huntzberger — are truly beloved in the Gilmore Girls fandom, and were some of the first things fans thought of when the Netflix revival was announced.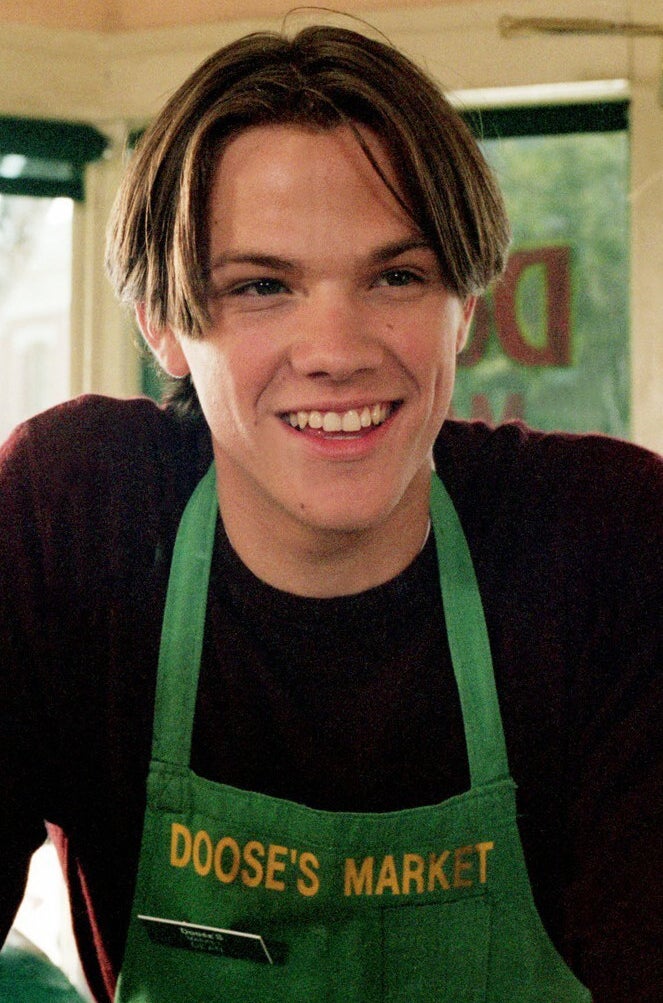 So, here's what goes down with Rory's love life in the Netflix revival: In the first minutes of the first episode, "Winter," we learn that Rory has a boyfriend who is not any of these men! Her new boo is someone named Paul, whose last name we never learn.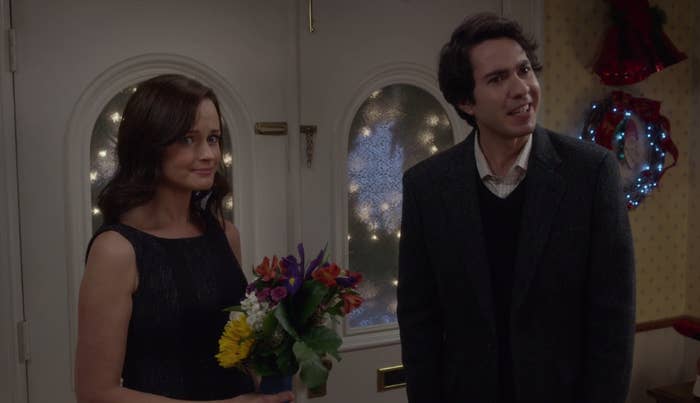 In fact, we don't learn much about Paul, except for the fact that he's completely forgettable to everyone in Rory's life, including Rory herself.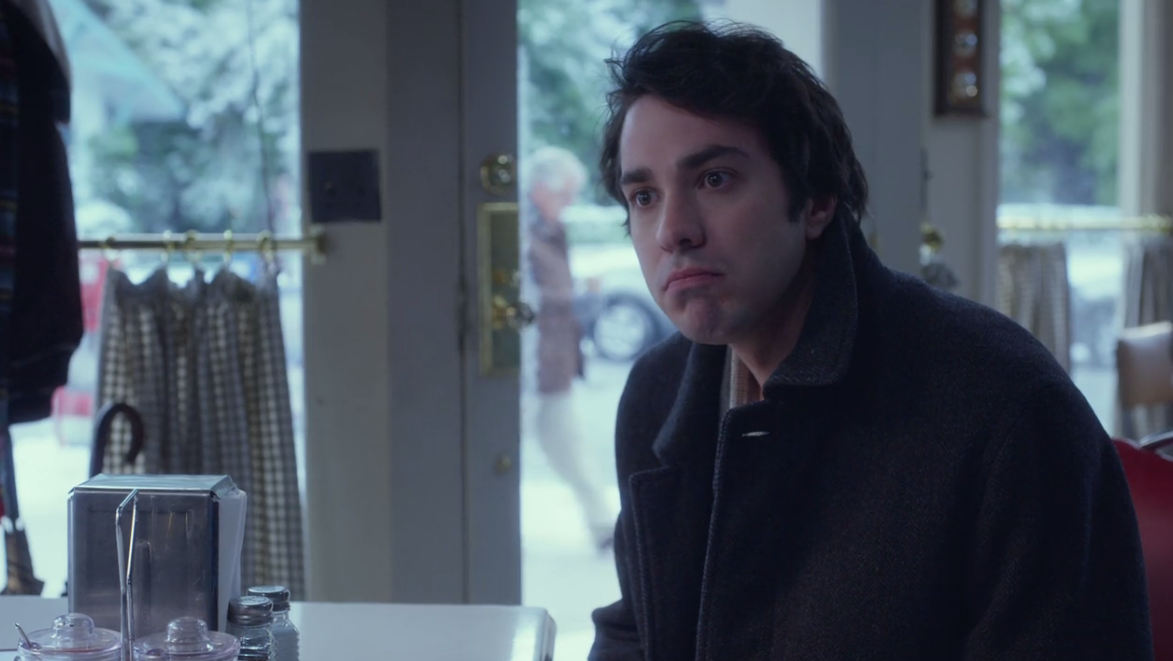 Speaking of traveling, whenever Rory visits London — which apparently happens often — she stays with LOGAN!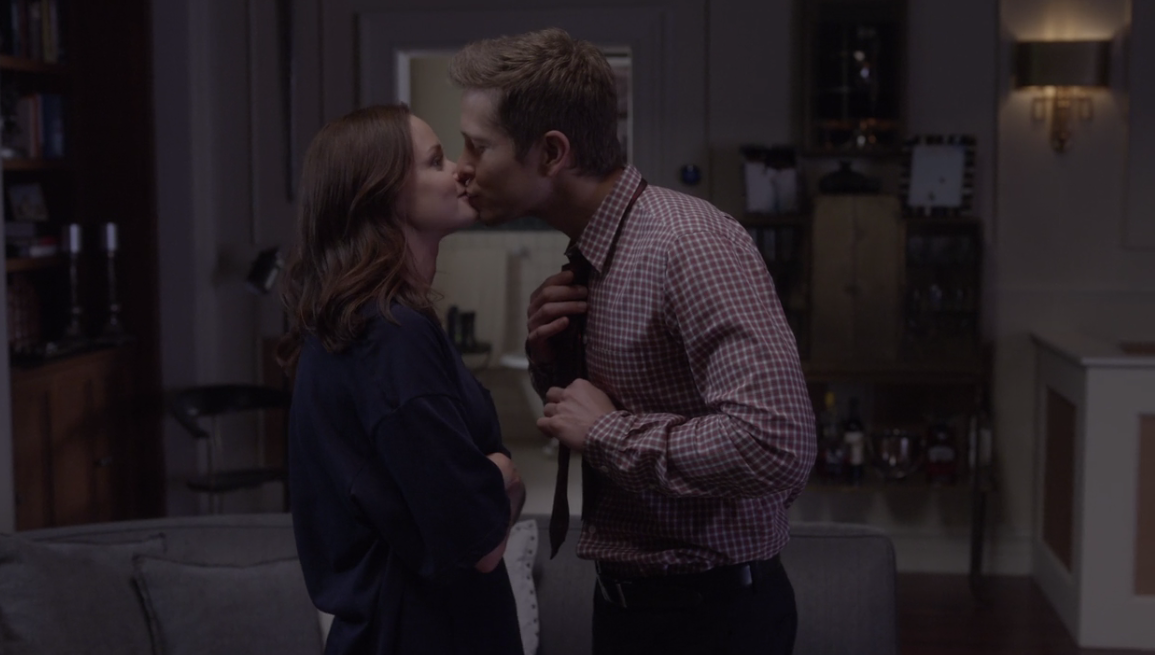 Viewers never really learn how Rory and Logan rekindled their romance, but what we DO know is they have a "what happens in Vegas, stays in Vegas" arrangement.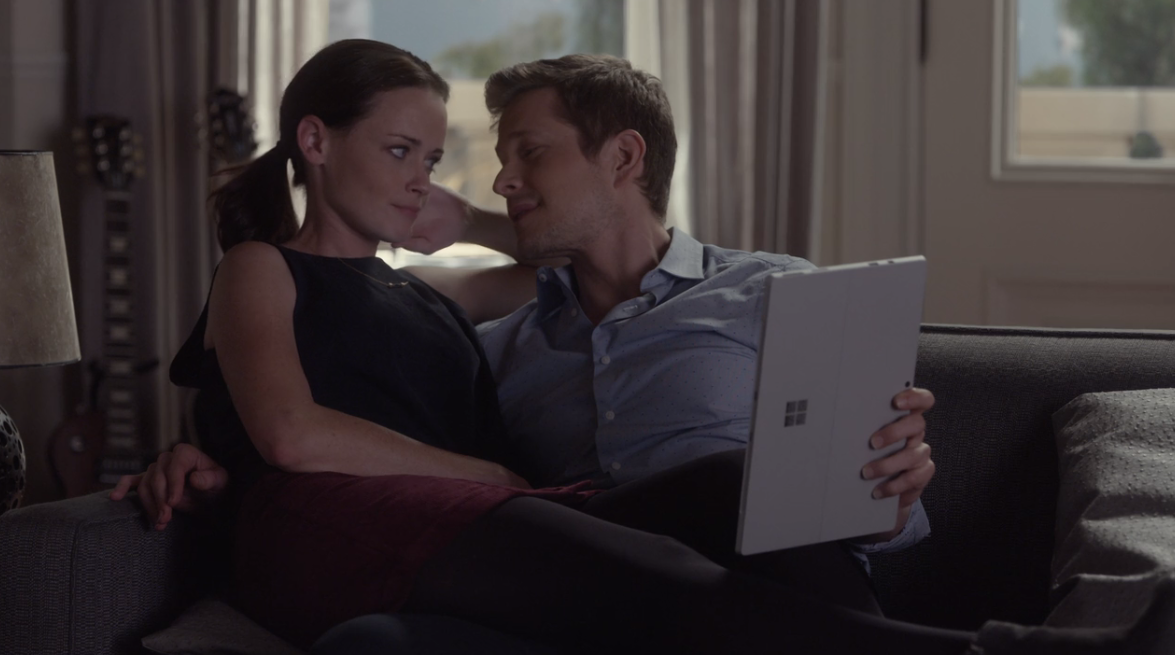 It's pretty evident that, much like everything else around her, Rory's romantic life is a mess.
In Episode 2, she freaks out because she has her "first one-night stand" while she and her mom are visiting New York City, and it's "with a Wookiee."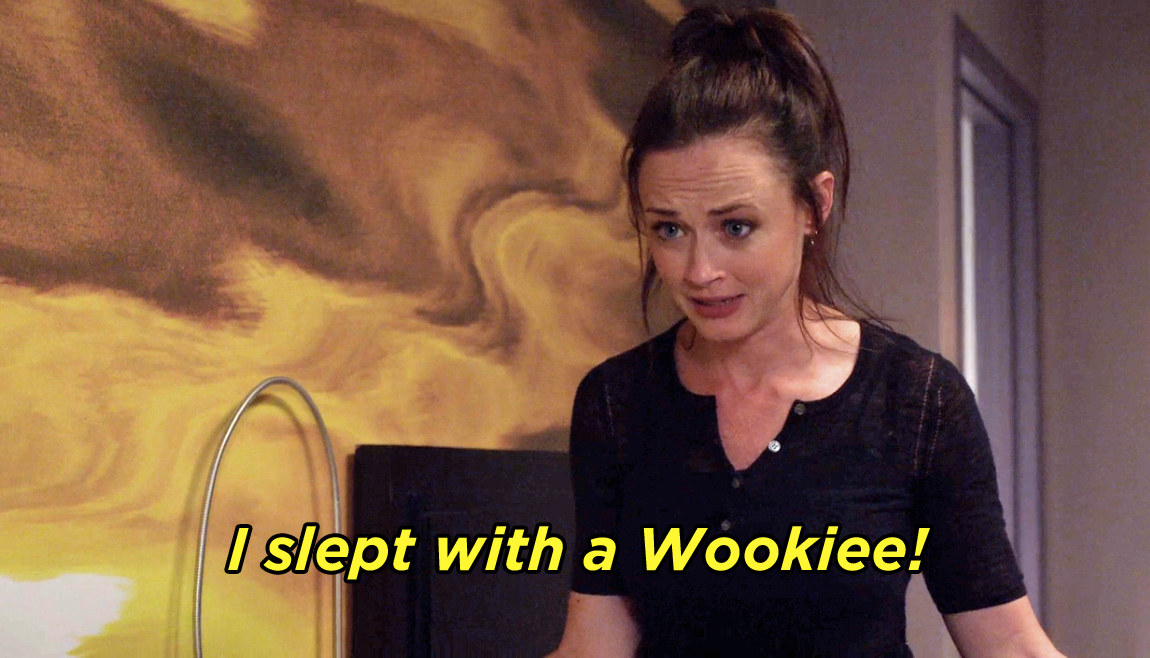 Also, Jess makes a few brief, albeit important, appearances. We first see him in the third episode of the revival when Rory is acting as editor of the Stars Hollow Gazette.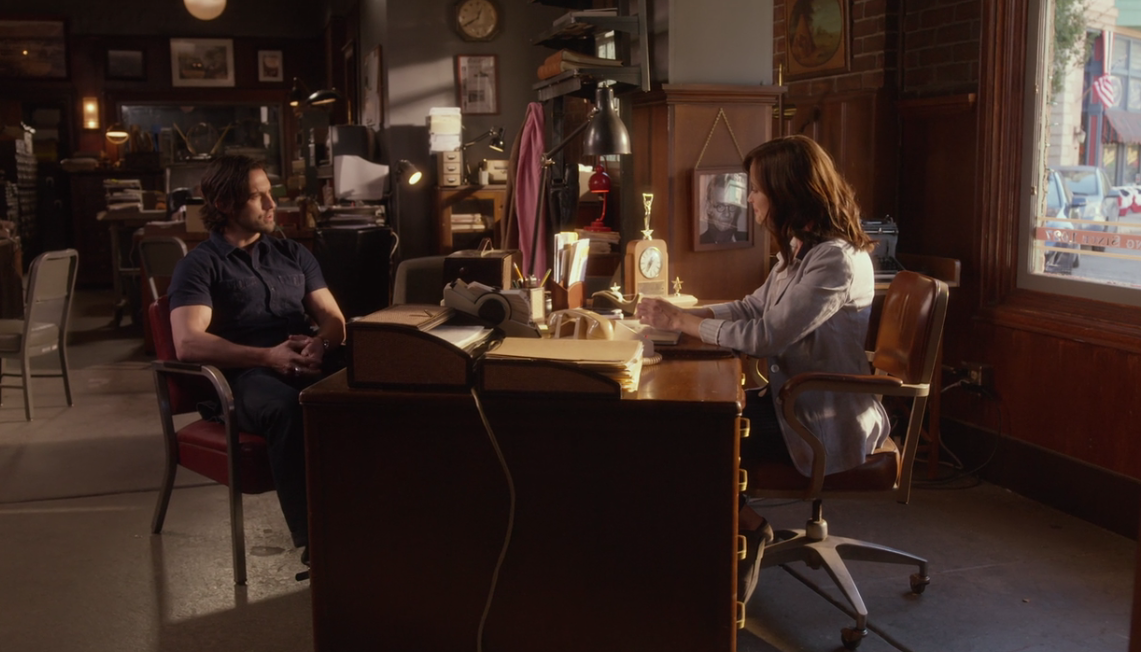 He surprises Rory in the middle of the day and shares a drink with her while she talks about how her life is in disarray. And, as usual, Jess provides Rory with some clarity and helps guide her in the right direction.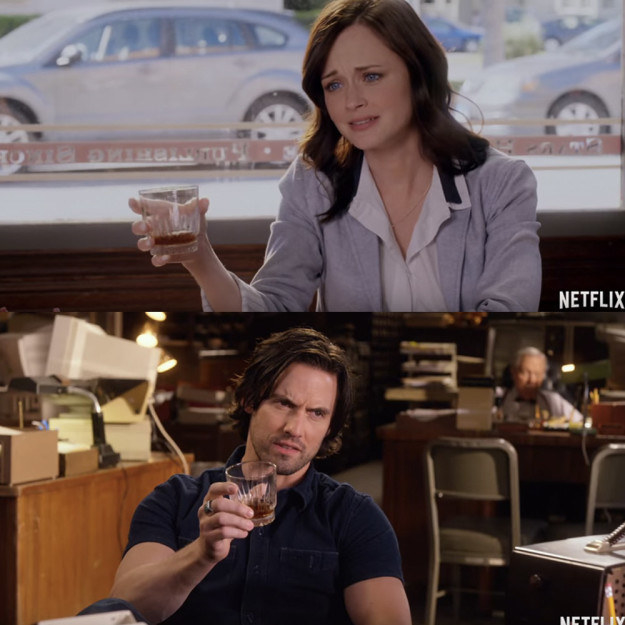 In Episode 3, "Summer," things finally come to a close between Rory and Logan. In the wake of a fight with her mom, Rory repeatedly calls Logan for support and comfort, and when she realizes it's inappropriate given Logan's engagement, she breaks things off with him.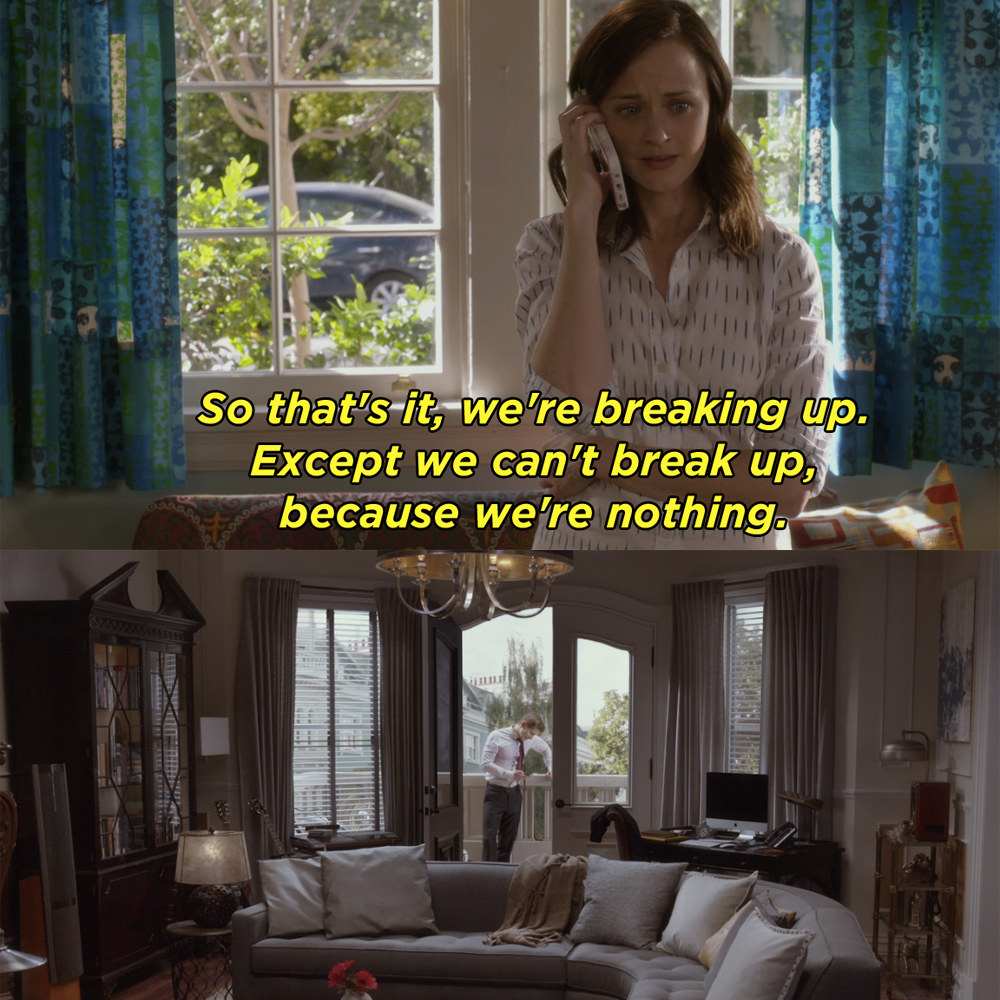 But Logan doesn't want to end things on such abrupt terms. Instead, in Episode 4, "Fall," he surprises her in Stars Hollow along with his pals from the Life and Death Brigade for one more crazy night of debauchery and fun.
Early the next morning, Rory and Logan say an emotional goodbye to each other.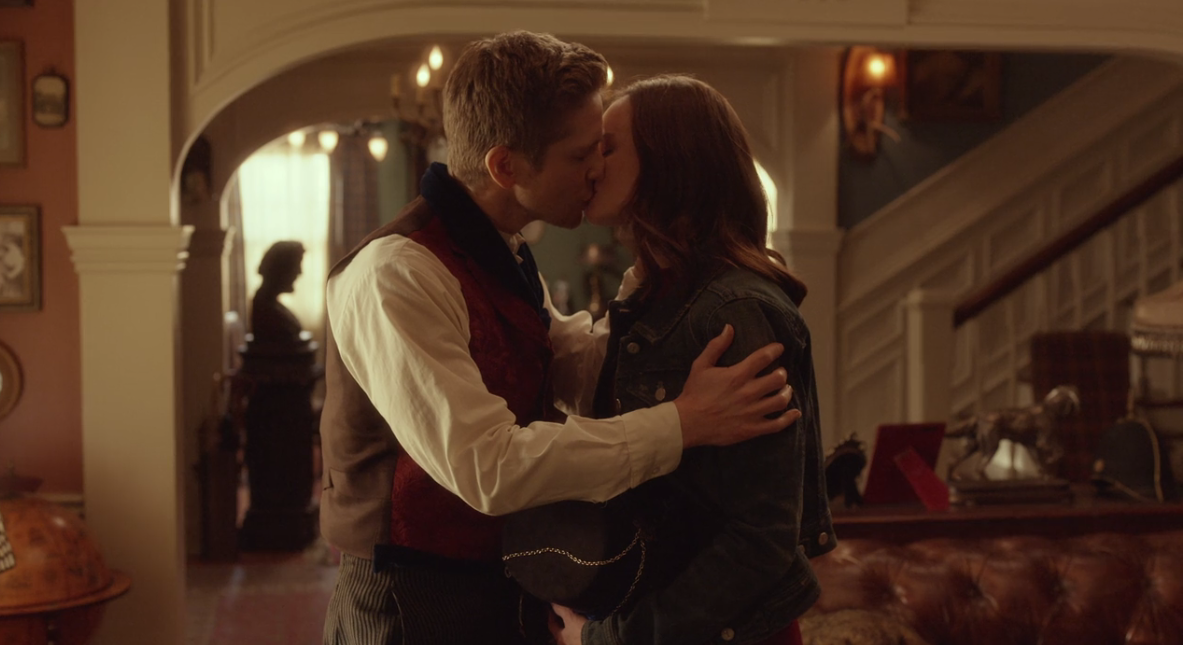 😭 😭 😭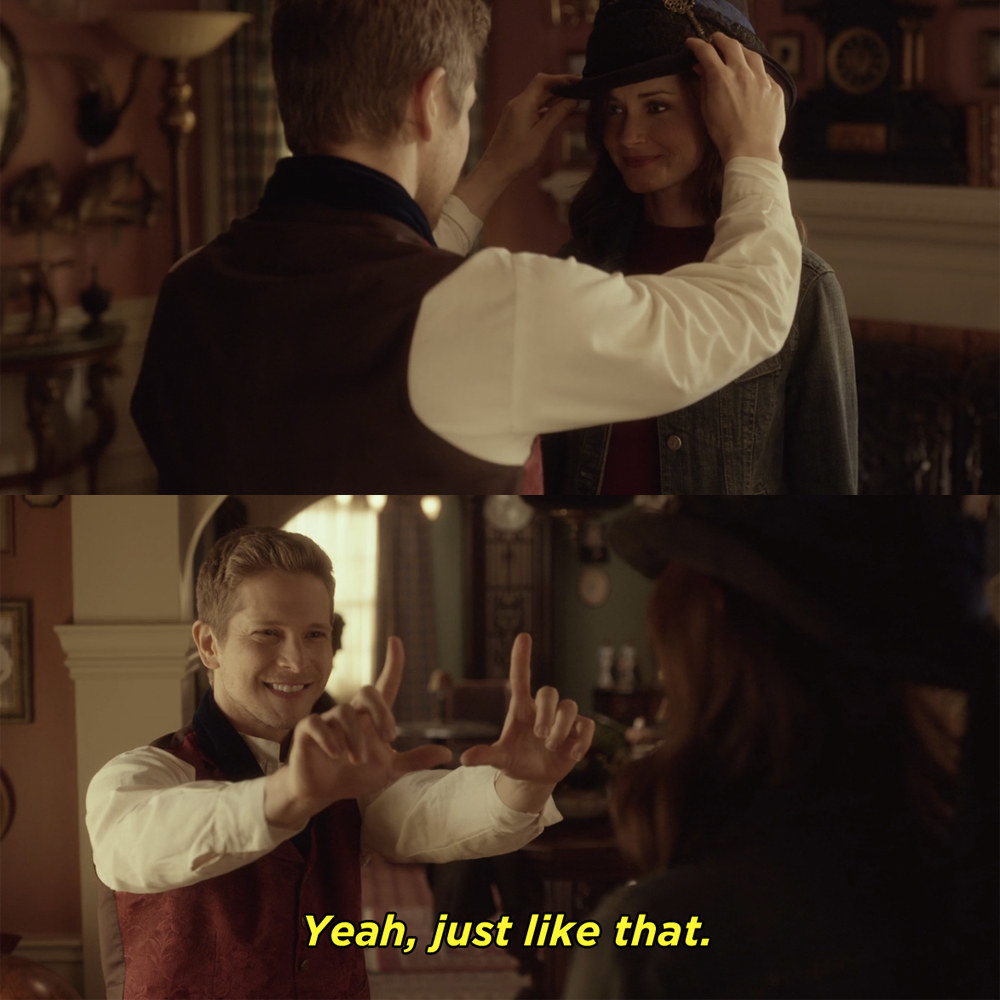 After getting closure with Logan, Rory bumps into Dean while running an errand at Doose's Market.
Their interaction is quick but meaningful as they catch up and rehash details of their time together.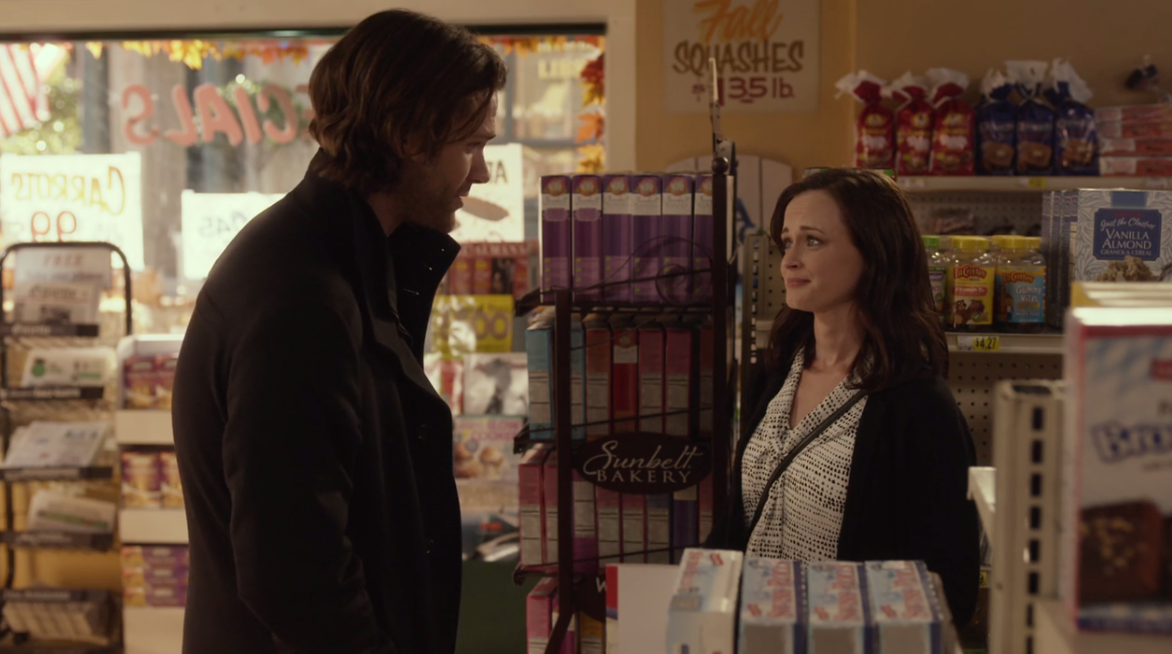 Rory asks about his sister, Clara, and he explains that she's living in Germany with her first boyfriend. Rory notices Dean doesn't seem to like this boyfriend. She reassures him that "it's her first love, it'll probably…" before she trails off, creating an awkward silence instead of finishing her sentence.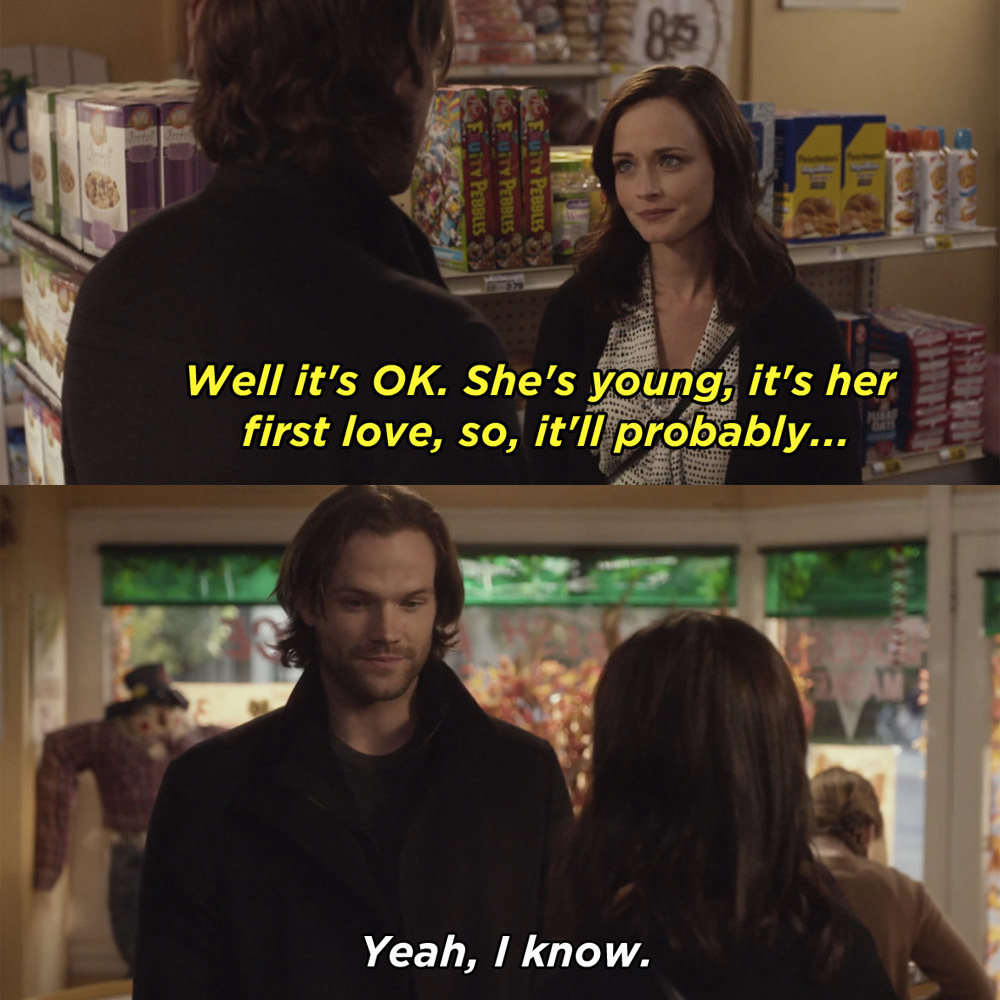 She also mentions that she's working on a book about her life, and asks for Dean's permission to include him. "What are you gonna say?" he asks. "That you were the greatest boyfriend alive," she replies.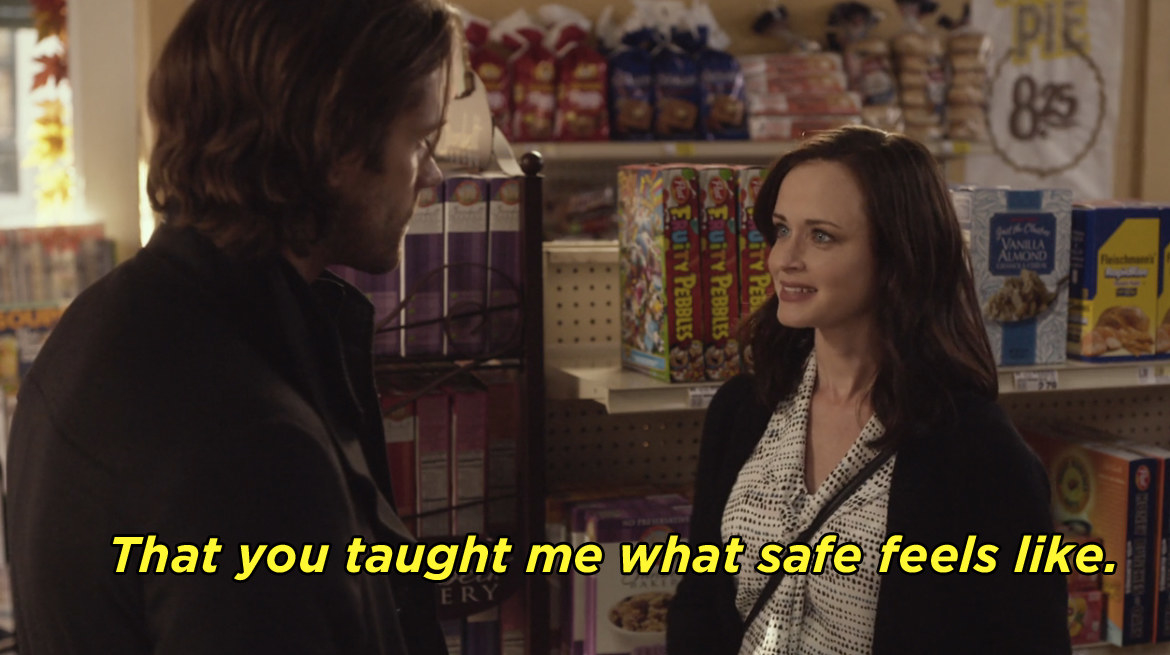 As if all of that isn't emotional enough, as Dean's walking out the door, Rory picks up a box of cornstarch off a shelf in front of her and they smile.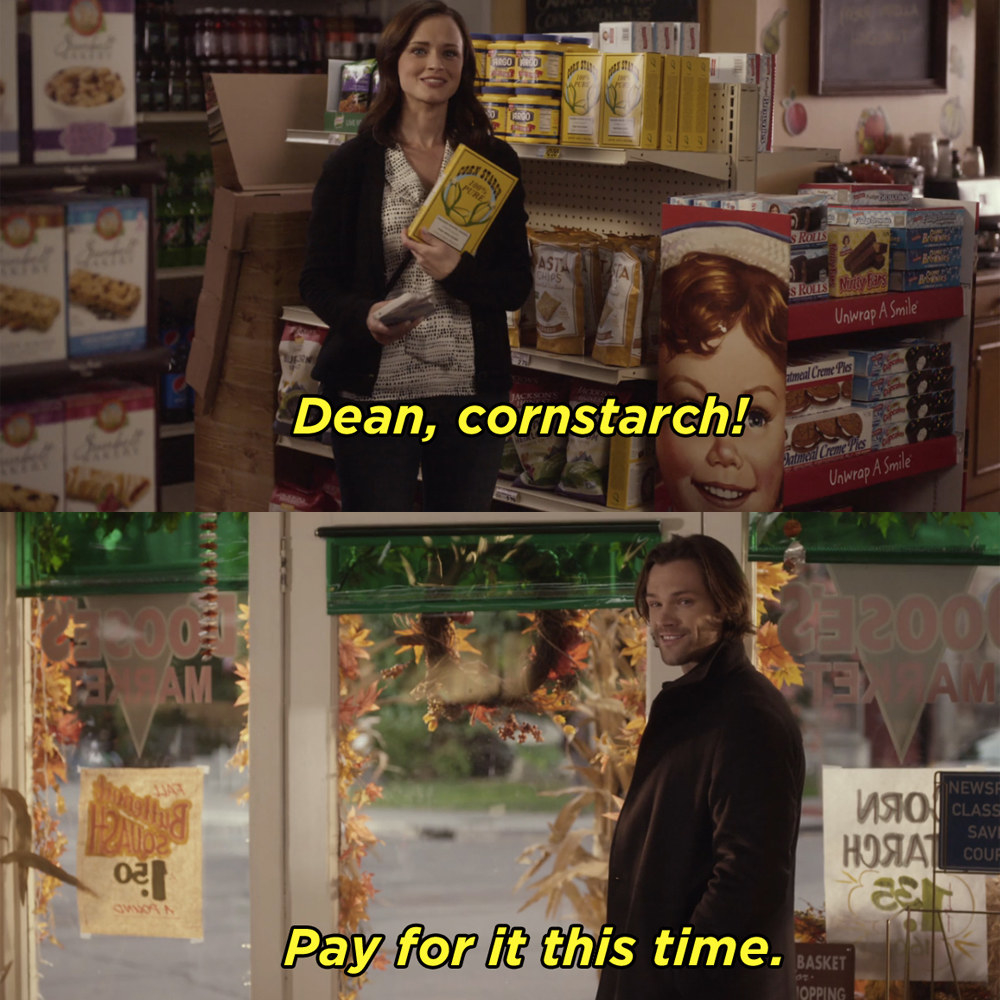 Later in the fourth episode, Jess graces everyone with his presence yet again.
He stops by Luke and Lorelai's while they're in the midst of planning their wedding. On his way out, Rory excitedly grabs him by the coat to exclaim that she's written three chapters of the book he suggested she get started on.
Before he leaves, Luke asks Jess if he's over Rory.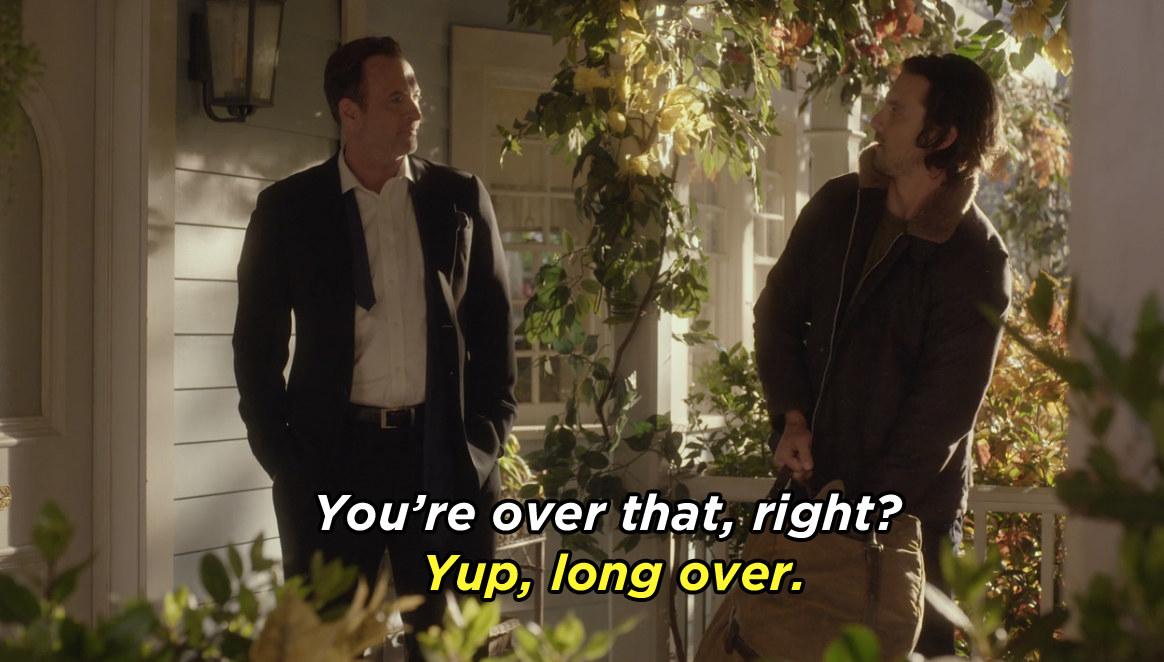 But when Luke goes back inside the house, Jess peers inside the front window and stares longingly at Rory, implying that he's far from "long over" her.
That would've been a perfectly fine way to tie up Rory's love life, but then, in the final seconds of A Year in the Life, the final four words completely change everything.