So, you know how Rob Kardashian and Blac Chyna are engaged to be married?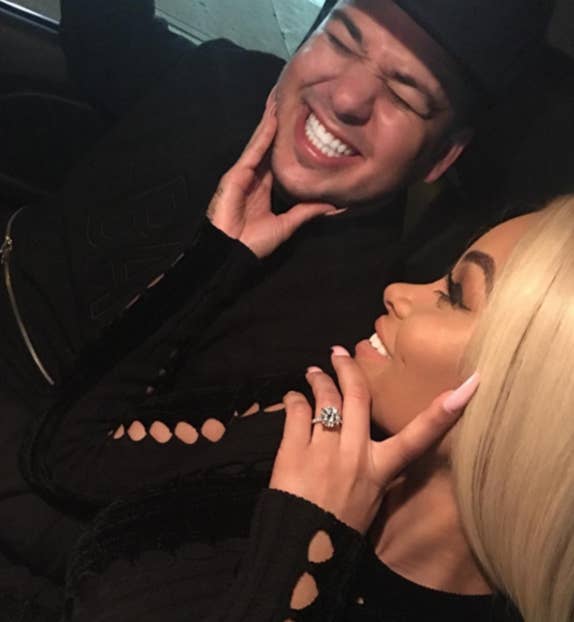 And how none of the Kardashians or Jenners have officially commented on the news?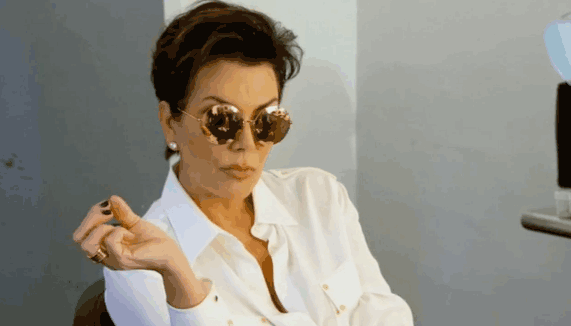 Well, Tyga broke the awkward silence heard round the world and addressed ChyRo's nuptial plans.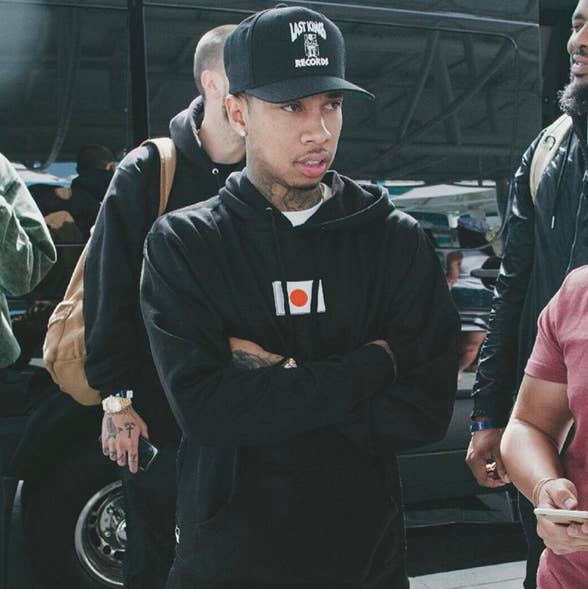 The rapper, who's currently dating Kylie Jenner and has a baby with Blac Chyna, tweeted that "everybody deserves 2 be happy."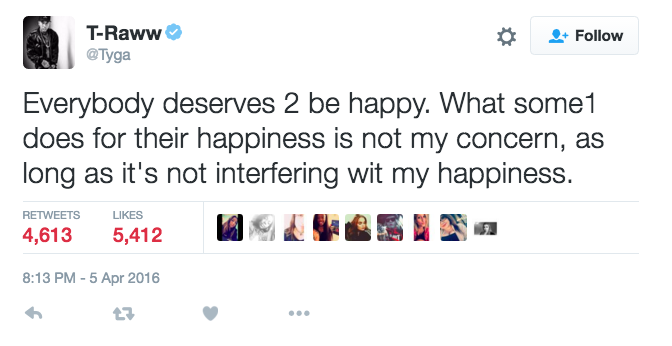 And that his main priority right now is his son, King Cairo.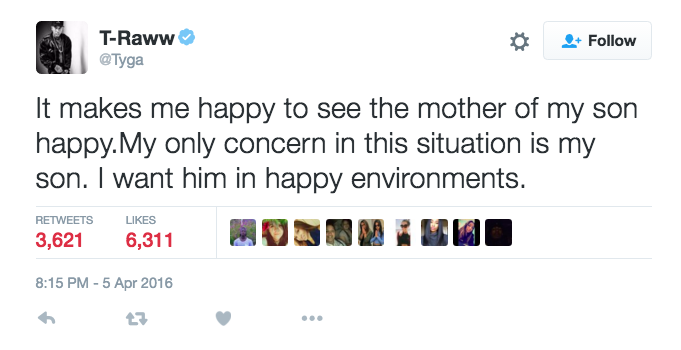 When news about the engagement broke, a lot of people commented on the messiness of their family situation...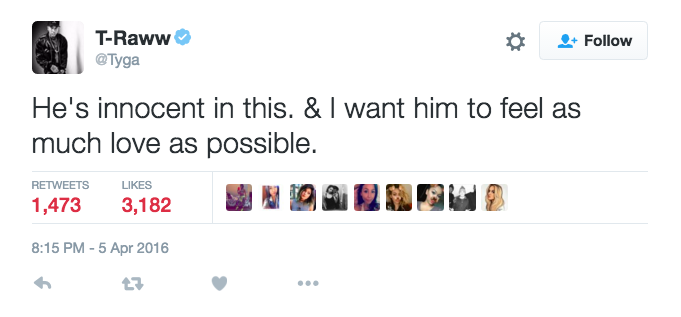 ...alluding to the fact that "Tyga will be the uncle of his own son."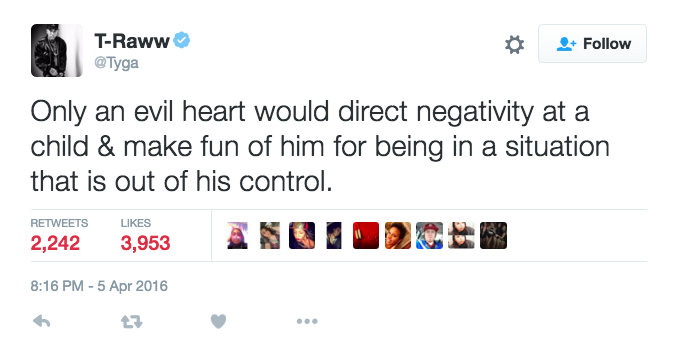 Here's the breakdown:
Tyga and Blac Chyna have a son, King Cairo, together.
Tyga dates Kylie Jenner.
Kylie Jenner and Rob Kardashian are half-siblings.
Rob Kardashian is engaged to Blac Chyna.
If Chyna married Rob and Tyga married Kylie, Tyga would technically be King's dad and uncle, and Chyna would technically be King's mom and aunt.
Tyga said he wants to protect his son because he loves him unconditionally.
Haters, to the left.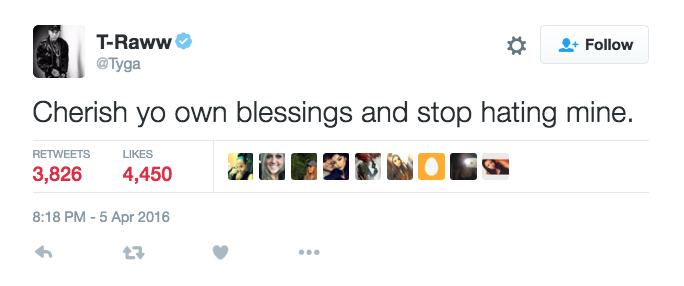 Your move, Kardashian-Jenners.