The world's most insanely beautiful couple, Sofia Vergara and Joe Manganiello, officially tied the knot this weekend.
And naturally, the whole thing looked like it was ripped out of the pages of a damn fairytale.
But just when you thought this wedding couldn't possibly get better, E! News reported that Joe Manganiello and co-star Channing Tatum surprised her with a damn Magic Mike dance during the reception.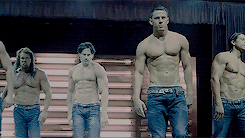 So everyone can stop getting married now because there will never be a greater wedding reception this.