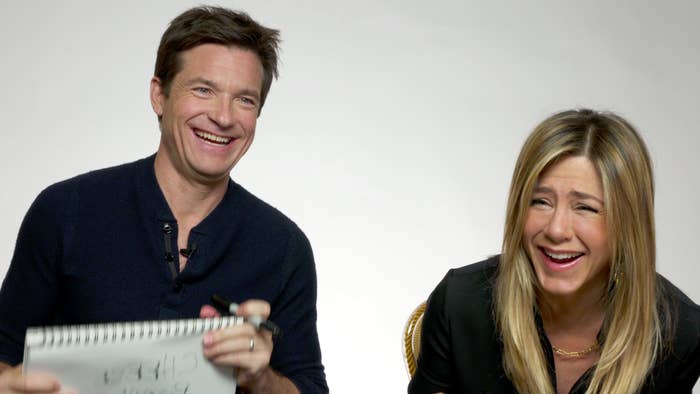 First up, we tried to see if Jason could guess what Jennifer can usually be found doing between takes on set.
Then it was Jennifer's turn to figure out Jason's guilty pleasure—which was pretty close. I'm gonna give this one to them.
Next up, Jason had to guess Jennifer's ~secret talent~. And her answer was, obviously, very fitting.
Then it was time for Jennifer to answer Jason's biggest pet peeve, in which we learned a lot about his severe hatred of germs.
And since Jason has been to many ~Aniston dinner parties~ we had him guess what type of food she hates the most. Which he was, um, very off on.
So then it was time to find out what Jason's true holiday party antics would be. If he had to call out of work the day after a holiday party, what would the reason be?
Next up we learned Jennifer's favorite emoji, and that she is actually next-level obsessed with Bitmoji.
And finally, we wanted to know if Jennifer was CEO in real life, what would she run?
Office Christmas Party is in theaters everywhere Friday, December 9!