16 Celebrity Tweets You Missed This Week
Chris Pratt volunteered for the FBI, Mae Whitman fangirled over Harry Styles, and more!
1.
Chris Pratt submitted his resume for the FBI.
2.
Mae Whitman had some questions for Harry Styles.
3.
Lin-Manuel Miranda and Emily Blunt took a selfie.
4.
Kim Kardashian shared this heart-melting moment.
5.
Zach Braff announced his return to TV.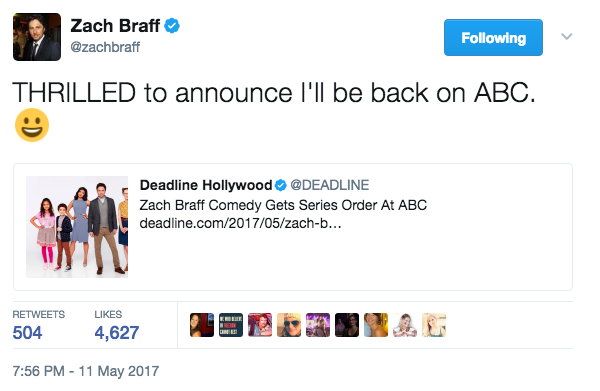 6.
Christina Perri had some realizations.
7.
Blake Shelton showed off his love for Adam Levine.
8.
Chrissy Teigen had some feelings about the Cellino & Barnes breakup.
9.
Cole Sprouse had a request.
10.
Liam Payne announced a new single with a ~visual video~.
11.
Viola Davis shared this adorable throwback.
12.
Madonna cheered on Amy Schumer.
13.
Jaden Smith @'ed Harry Styles.
14.
Camila Cabello thanked platanitos.
15.
Jared Leto continued his Snapchat obsession.
16.
And Reese Witherspoon shared in everyone's weekly misery.