1.
Chrissy Teigen was hungry:
2.
Elizabeth Banks and Reese Witherspoon were stressed: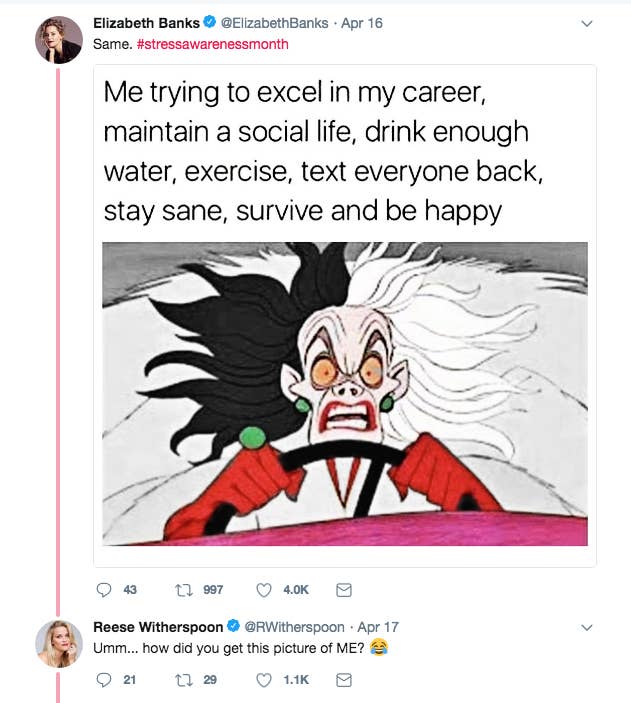 3.
Kris Jenner celebrated her new granddaughter:
4.
Kevin Hart was in pain:
5.
Janelle Monáe bowed down to the queen:
6.
Zach Braff was looking for love:
7.
Kanye West shared some wisdom:
8.
Beanie Feldstein pitched a new movie:
9.
Chance the Rapper requested the presence of Gwen:
10.
Nicki Minaj set the record straight: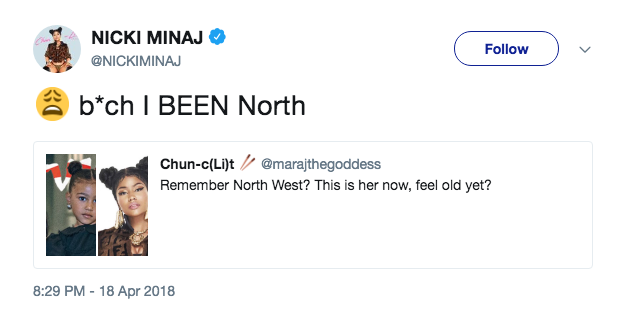 11.
Julia Louis-Dreyfus had some Bachelor thoughts:
12.
And Troye Sivan tried to understand Ariana Grande's music hints: