1.
Debby Ryan had a genius idea:
2.
Karlie Kloss celebrated Taylor Swift's birthday:
3.
Laura Dern and Reese Witherspoon had some ideas for Big Little Lies Season 2: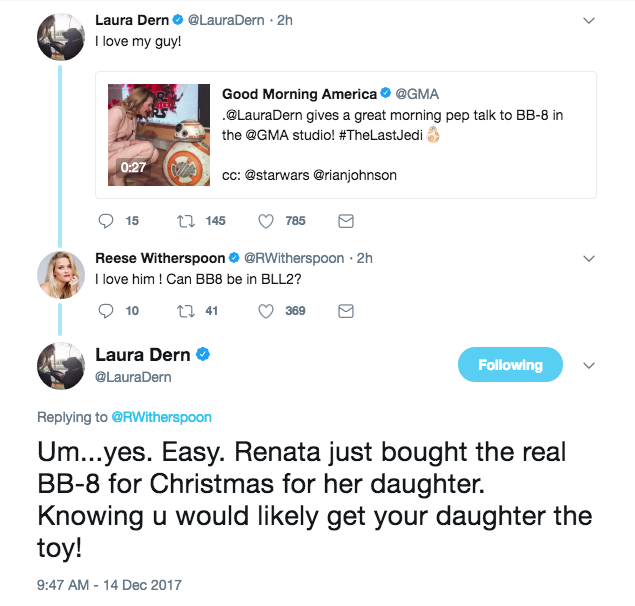 4.
Normani Kordei chatted with Waffle House: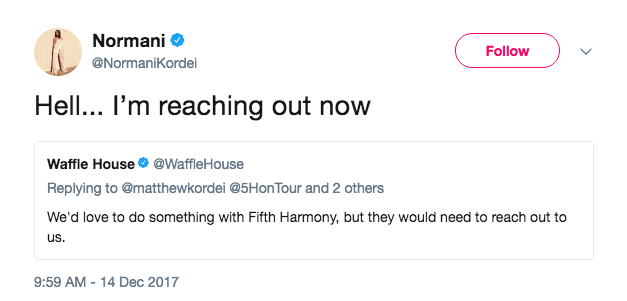 5.
Gigi Hadid got caught up on the internet: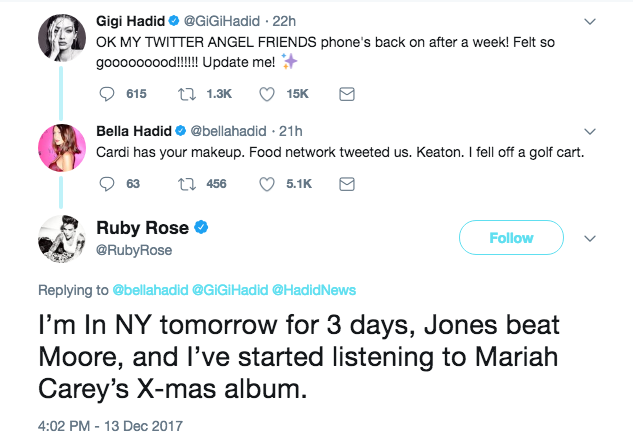 6.
Ryan Reynolds went to Disney World:
7.
Katy Perry had some thoughts:
8.
John Mayer shared an A+ diet:
9.
Constance Zimmer had a delicious breakfast:
10.
Jaden Smith shared this truth:
11.
David Harbour got into the holiday spirit: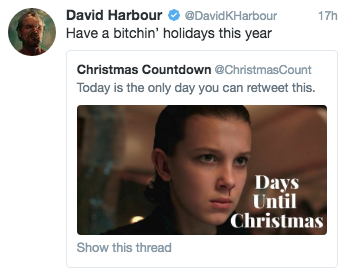 12.
Chrissy Teigen called out Shawn Mendes...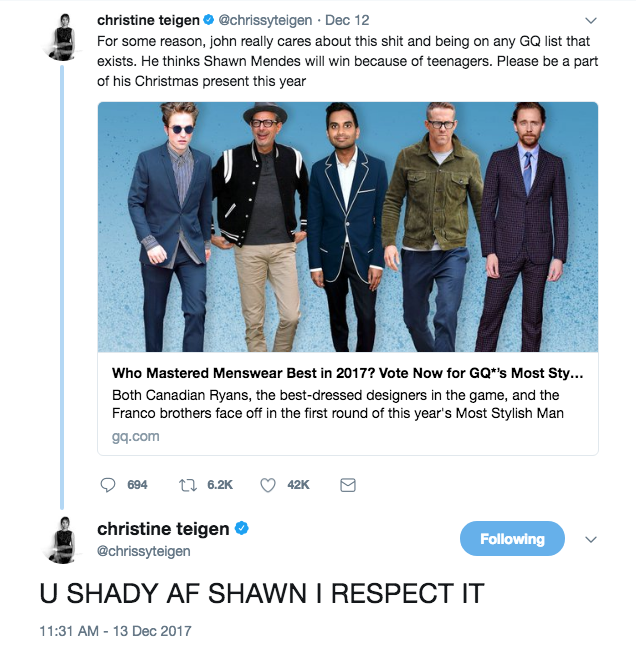 ...who retweeted her and got in on the joke: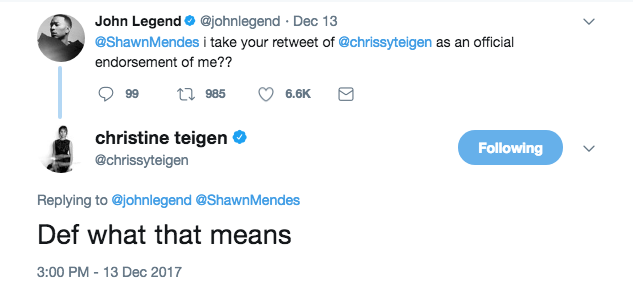 13.
Josh Gad had some excellent movie ideas:
14.
And Mitchel Musso was nice: