Lately, the women of Ladylike have been wanting to feel more powerful -- something increasingly difficult in a time when it's hard not to feel a little helpless. So we thought a small (but significant) way to reclaim some of our boss bitch power was to get fitted for some kick-ass suits:
Before we went shopping, we had our current suits looks -- or lack thereof -- evaluated by Tony and Leon from Sharpe Suiting.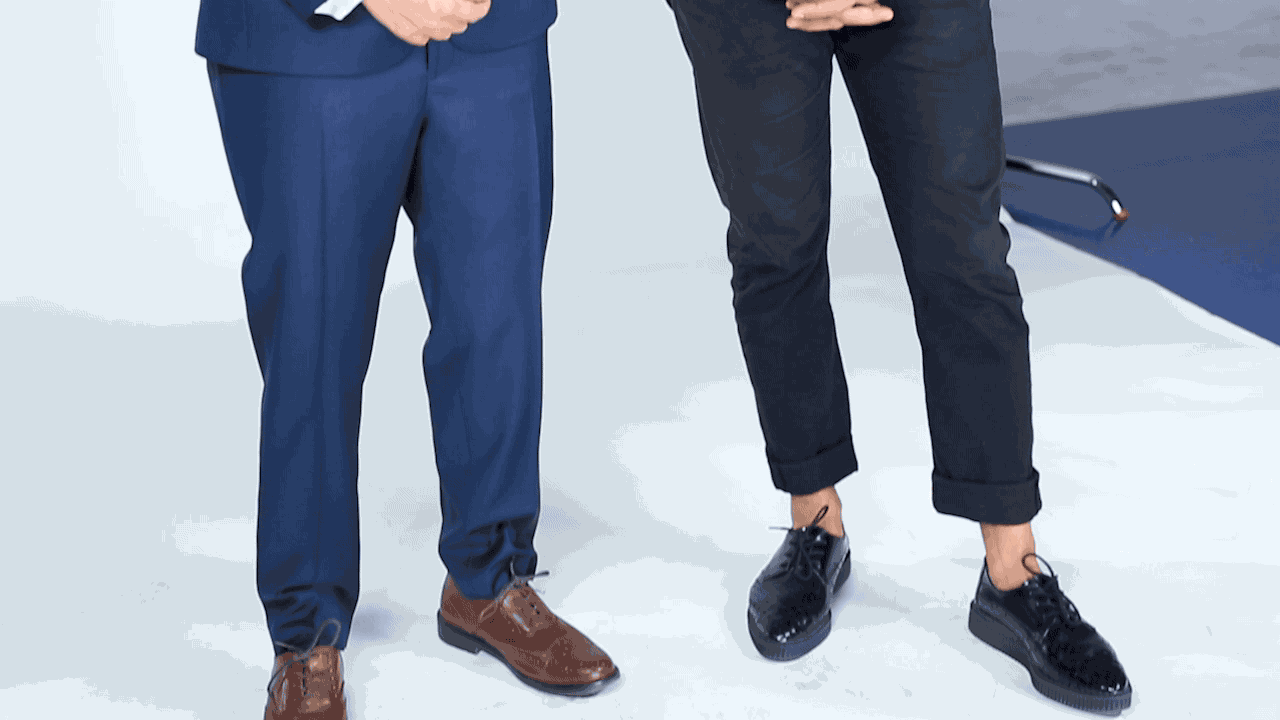 First up was Freddie, who, before her suit makeover, had a black and white checkered suit that made her feel like Olivia Pope, but that she couldn't really move around in.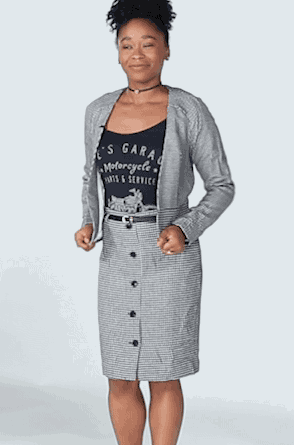 Tony's suit makeover recommendation for Freddie: Ditch the skirt, and find a pair of skinny pants (with stretch) that will compliment the jacket so that she can move around more.
And here's Freddie after: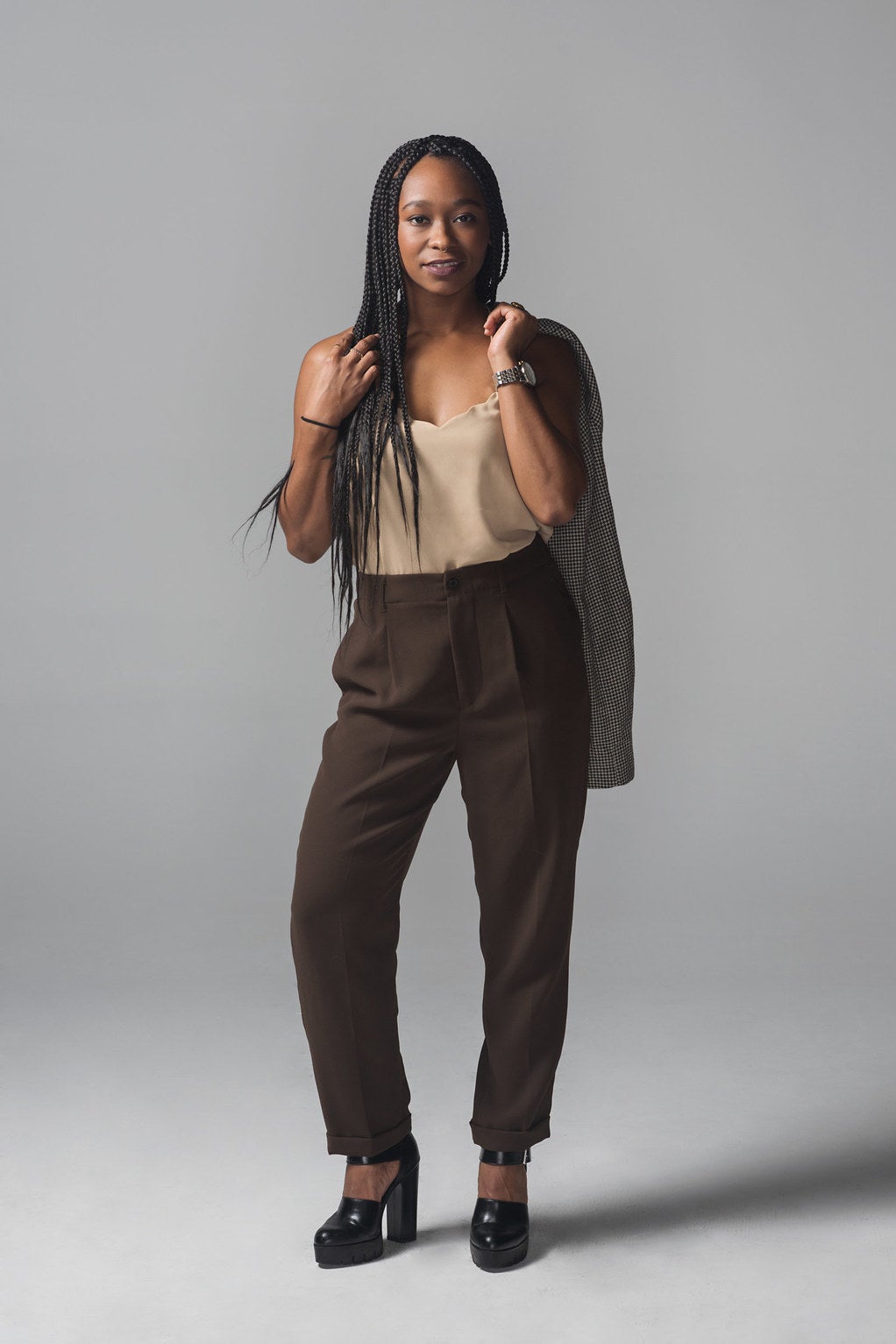 Fred's feelings, post suit makeover: I wore my pant suit to work, I had two really really big shoots that day, and I felt amazing. I definitely feel like there was a boost in my confidence. It was something that really catapulted me into making sure I felt powerful, making sure that I felt good and not losing hope."
Pre suit makeover, Saf only had a jacket, which she didn't really know what to do with: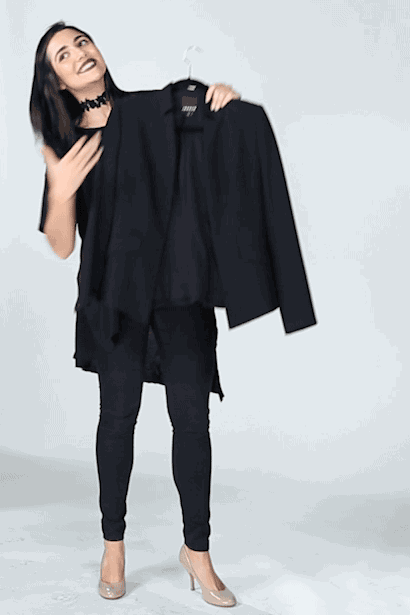 Leon's suit makeover recommendation: Because Saf is a tall lady, Leon recommended that she find some pants (in a matching fabric) with a straight leg and a high waistband to hug her curves.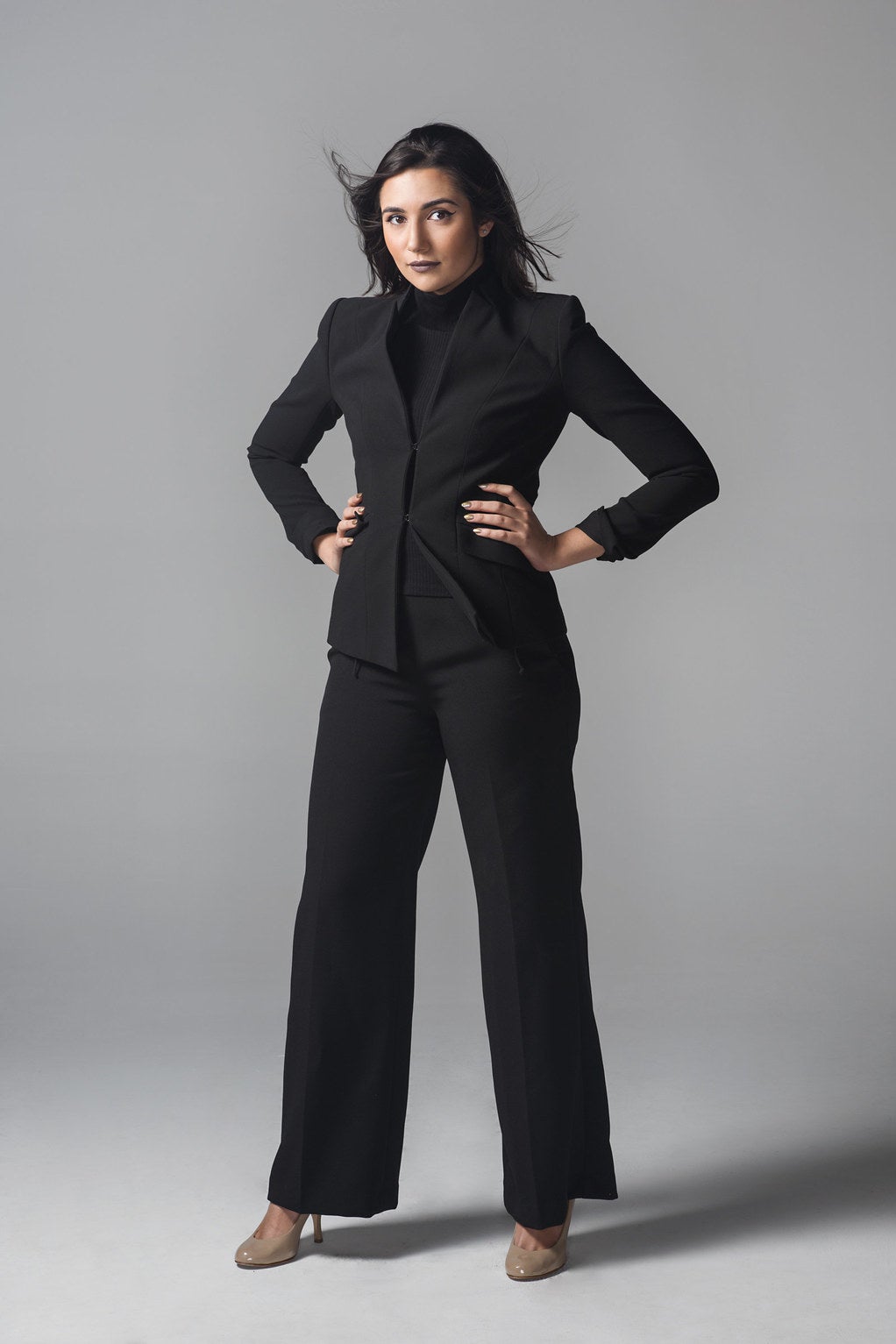 Saf's feelings, post suit makeover: Being not at an office in a suit gives you that air that you were just at an office, it makes you look like, "Oh, I was just somewhere very important. It was almost like a peek into a different world, like if I'd taken a different route.
Devin started out with only a three-quarters length jacket, but she wanted to find some pieces better ~suited~ to being a long-limbed person.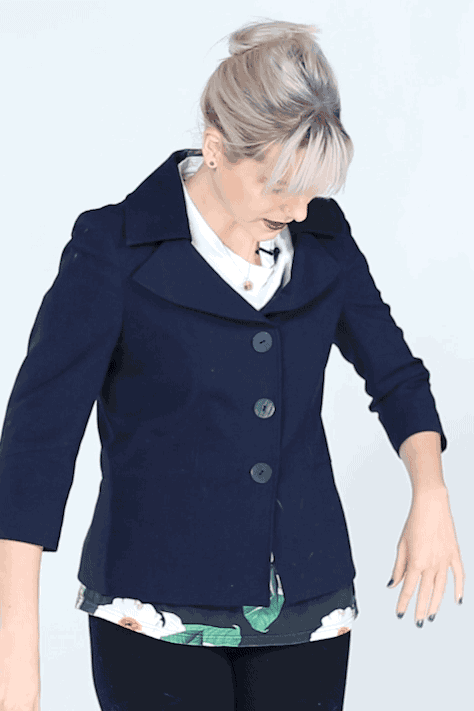 Leon's suiting recommendation for Devin: Ditch the three-quarters length jacket, and find a jacket where its shoulders end at the same point where Devin's do.
Dev's feelings, post suit makeover: I wore mine to go see a friend in a show, and I got a couple nods of approval. There's something super calming about being in a suit. It made me stand up a little straighter. It's like... this is who I am, and you have to take me seriously.
Kristin started out with literally ZERO suiting pieces, so her suit "makeover" had to be completely from scratch:
Tony's recommendations for Kristin: Find a shorter cut jacket that is fitted at the waist, and flows over her middle, and that will emphasize her top half.
And here's Kristin after: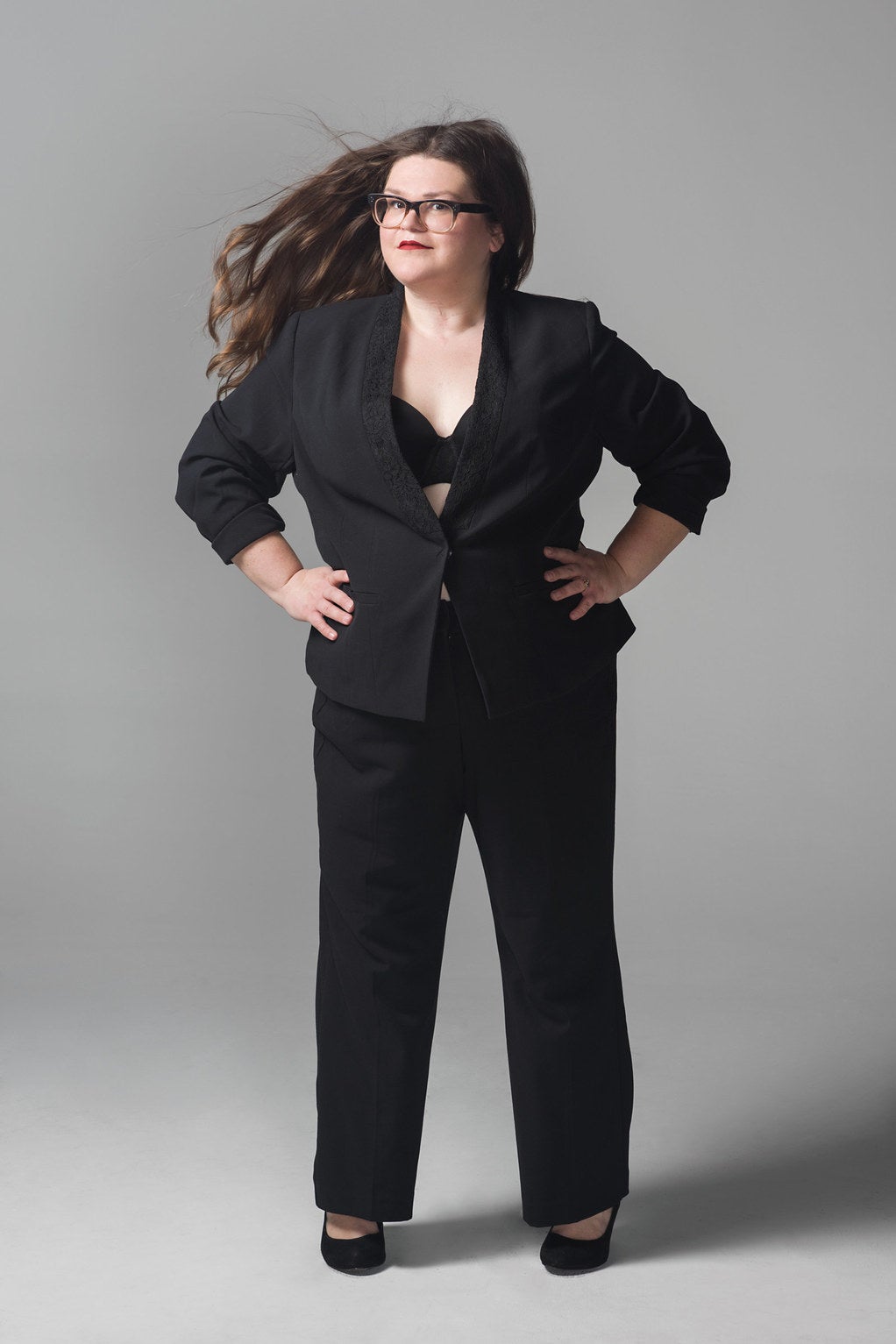 Kristin's feelings, post suit makeover: I wore this to my engagement shoot with my fiancé Brian, and originally I was going to bring another outfit to change into, but I ended up just going with it. It felt really cool and fresh and different -- plus you could see my boobs, which Brian liked.
Honestly, we just felt better in our suits -- and getting sleek, powerful clothes for our bodies ended up being a self-care thing we didn't even realize we wanted (and needed).