This is a shipping container. It's used to transport large amounts of goods on boats and on trains. By itself, it's pretty boring.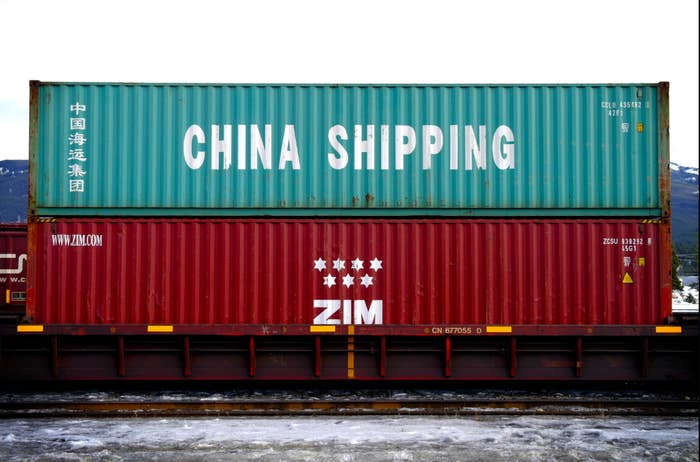 But with a little imagination, the shipping container becomes a cheap, reliable building block that can be used to build chic little getaway homes and castles of majesty alike!
1.
Like this adorable guest house: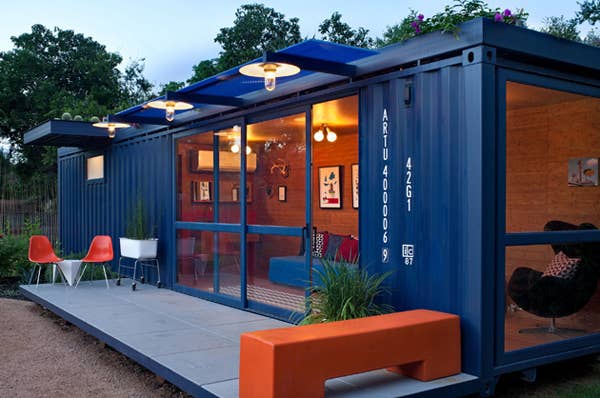 Look at those wood floors. Just look at them.
There's even a garden on top!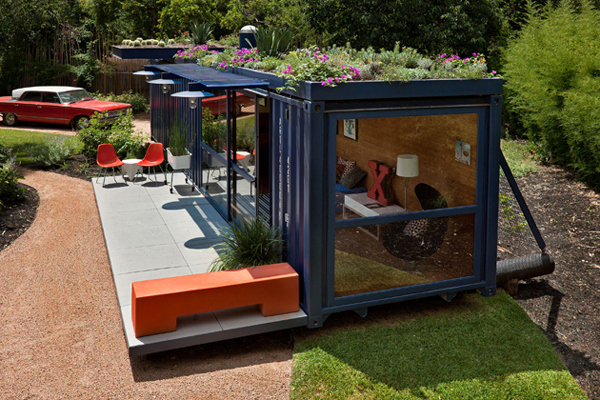 2.
This bright and modern Redondo Beach home...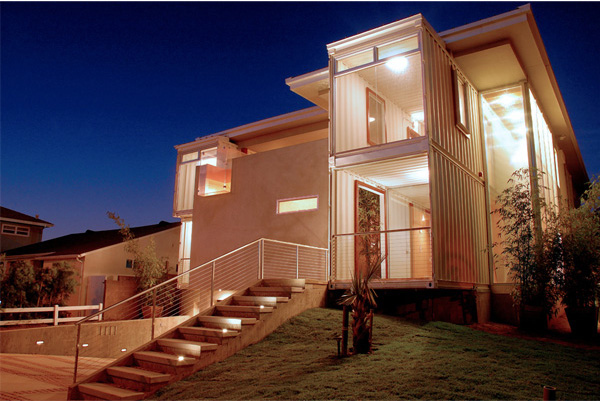 ...which is even bigger than you think.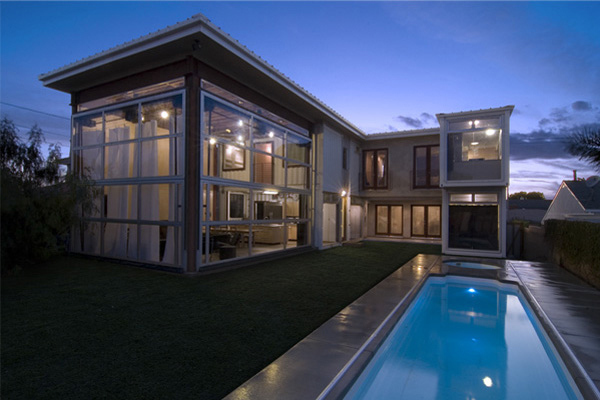 And if it's a lovely evening, you can lift up the wall and bring the evening to you.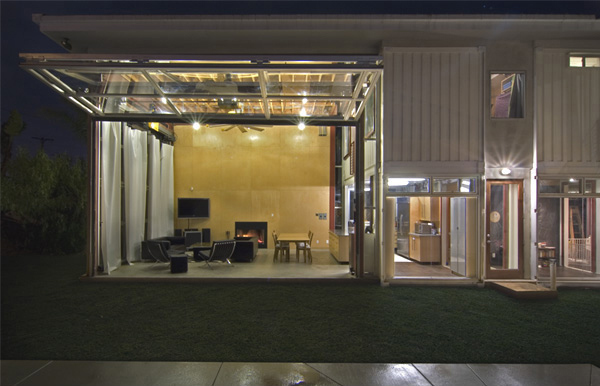 3.
This amazing New Zealand beach house is like the perfect sun porch during the day...
...and the coziest little party house at night.
It even has a fireplace!
4.
This shipping container has literally been turned into a treehouse.
5.
This is the woodland cottage of your dreams.
6.
This shipping container house actually has another house built INSIDE it!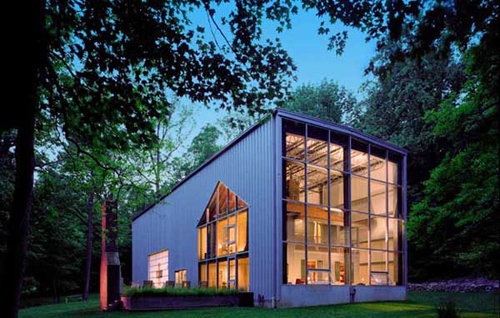 See?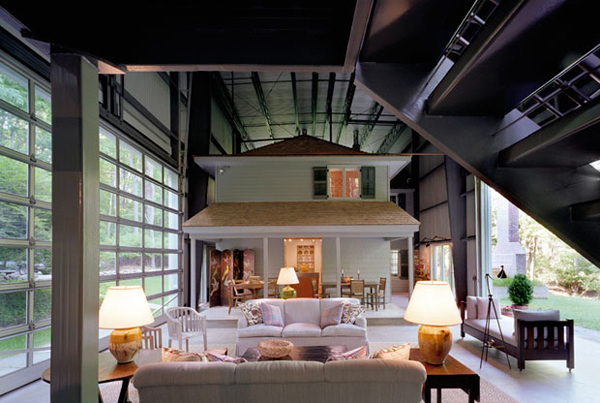 7.
This hobbity home is able to blend into its environment.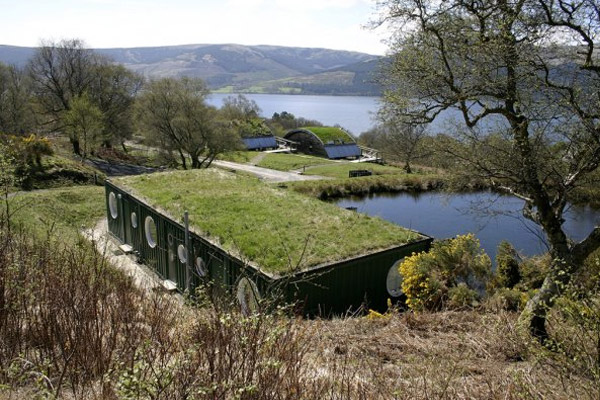 8.
This painted fancy pad by Brazillian Architect Marcio Kogan doesn't try to hide the containers.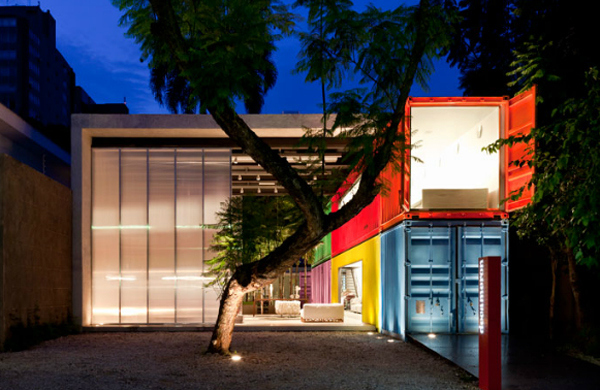 Instead, it lets them be the fun little Legos that they are.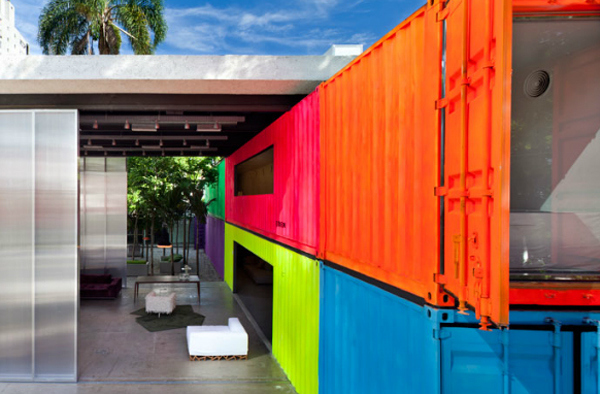 9.
The Ecopod can be on or off the grid, and is entirely made from recycled materials.
10.
The Kalkin House in Vermont knows how to make an entrance.
This house doesn't even make you decide whether you want to be outdoors or in.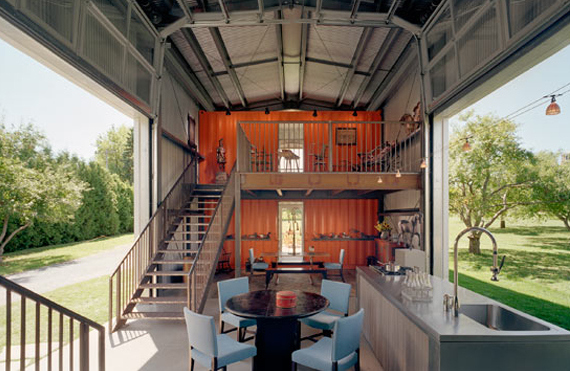 11.
This adorable snow fort in Quebec took seven shipping containers to make.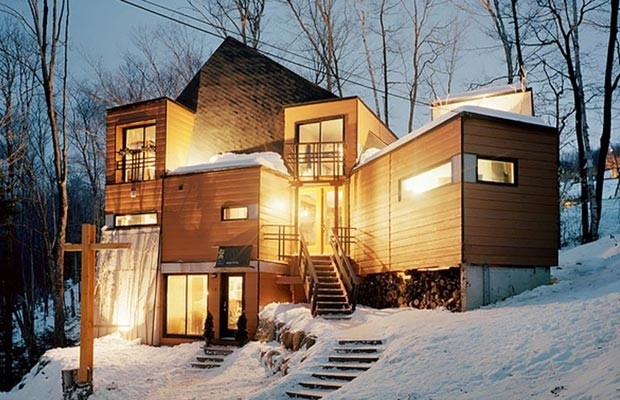 13.
Would you even guess that the Beach Box, a beach house in the Hamptons, was made from shipping containers?
It makes for instant detailed ceilings!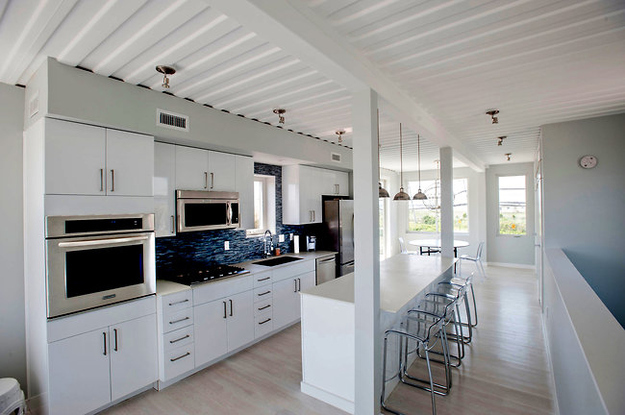 15.
The Manifesto House in Chile was built for only $118,000.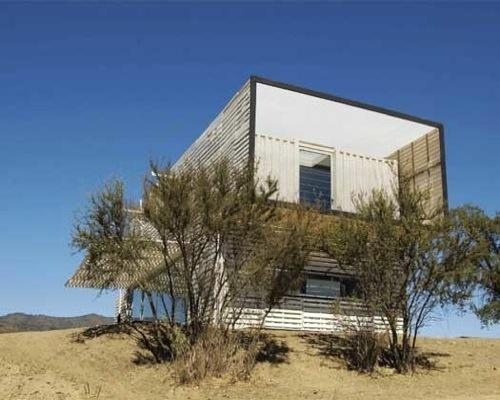 That staircase looks almost like it's floating.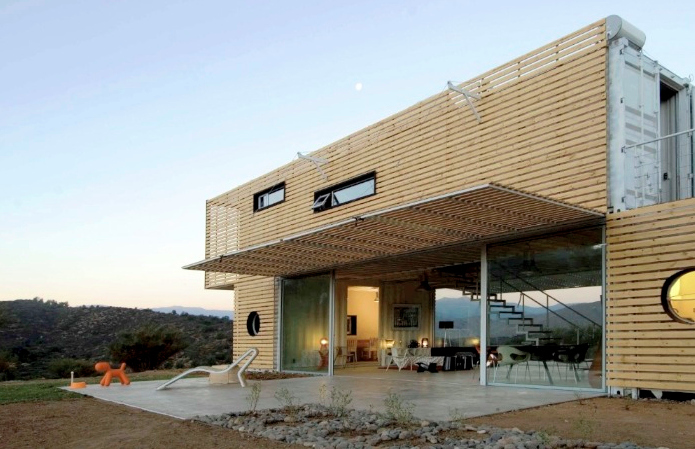 16.
This two-story American Dream embraces its shipping container roots, as well.
17.
The Boxcar Child in you wants to live here so badly.
18.
This Mojave Desert home almost makes you want to live in the Mojave Desert.
19.
This contemporary home was built from only five containers, and while it may seem dark...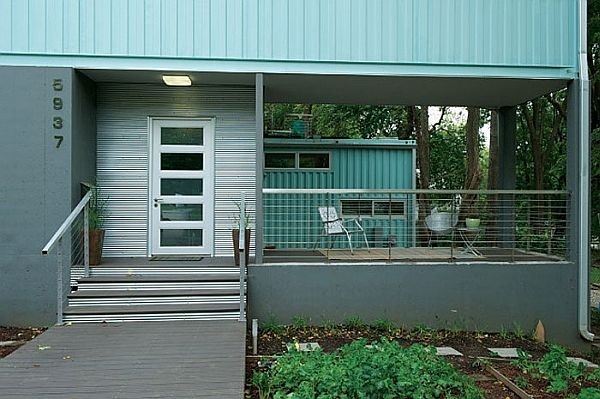 ...inside it's all roominess and textures and WINDOWS!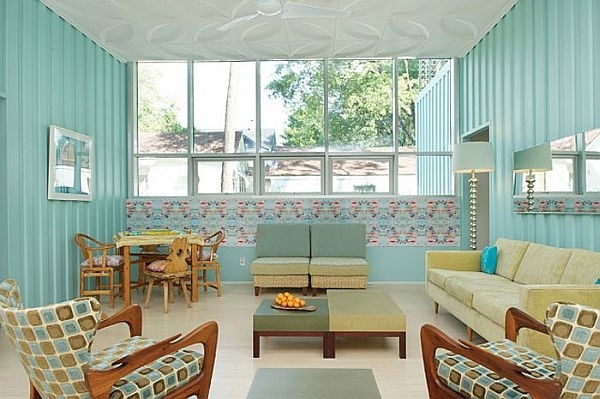 20.
This in-your-face Chilean hillside house turns up the drama.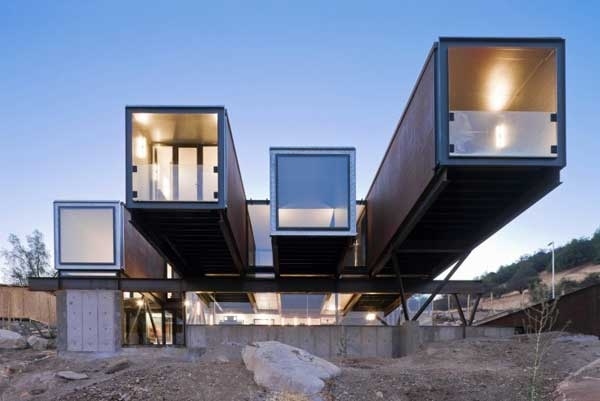 21.
This little cabin is practically a playhouse for adults.
22.
This Sri Lankan holiday cabin was built on an army base, and was made from a shipping container and other reclaimed materials, including old weapons boxes and timber from old bunkers.
23.
This San Jose home has a slanted roof on top to let hot air out and sunlight in.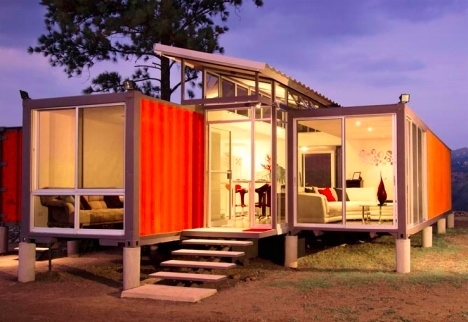 It cost only $40,000 to build.
But it has million dollar views.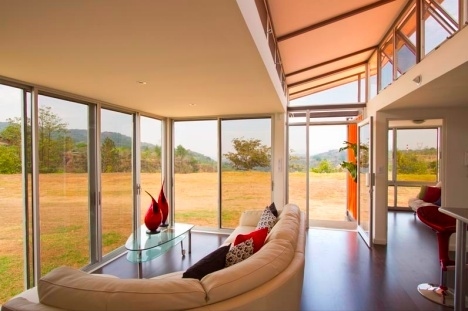 Need more awesome buzz in your life? Sign up for the BuzzFeed Today newsletter and we'll send you our hottest posts every morning!