IDK about you, but I used to LOVE it when singers would randomly release a Christmas album. These days, it seems to be more common for them to put out seasonal singles, like Taylor Swift's "Christmas Tree Farm" or Sabrina Carpenter's "A Nonsense Christmas."
Holiday albums are definitely a thing we need to bring back, but in the meantime, here are 18 celebs you probably forgot put out a Christmas album (or several!):
1.
In 2002, Hilary Duff released her debut album, Santa Claus Lane.
The 10-track album was 50% covers and 50% originals. It featured collabs with Christina Milian and Lil' Romeo as well as her older sister Haylie.
Best track on the album: "When the Snow Comes Down in Tinseltown"

2.
Before releasing "Santa, Can't You Hear Me" with Ariana Grande in 2022, Kelly Clarkson released a full-length Christmas album called Wrapped in Red in 2013.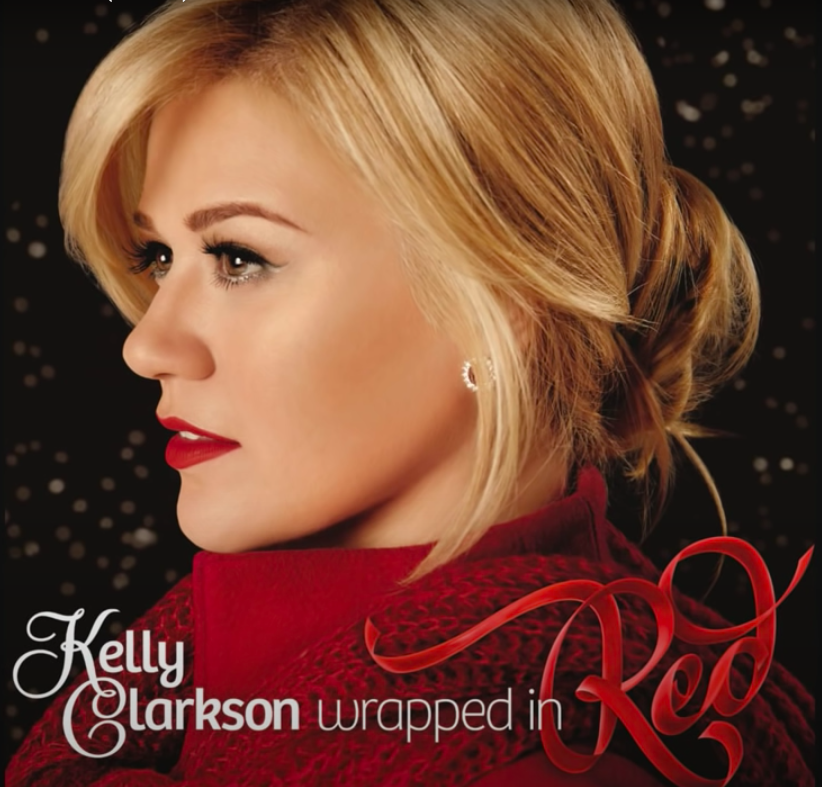 On the tracklist, there are 11 covers and five originals. Reba McEntire, Trisha Yearwood, and Ronnie Dunn are also featured on the album.
Best track on the album: "Underneath the Tree"

3.
Ariana Grande actually has two Christmas records — the 2013 EP Christmas Kisses and the 2015 EP Christmas & Chill. Ironically, neither tracklist includes "Santa Tell Me," which was released in 2014.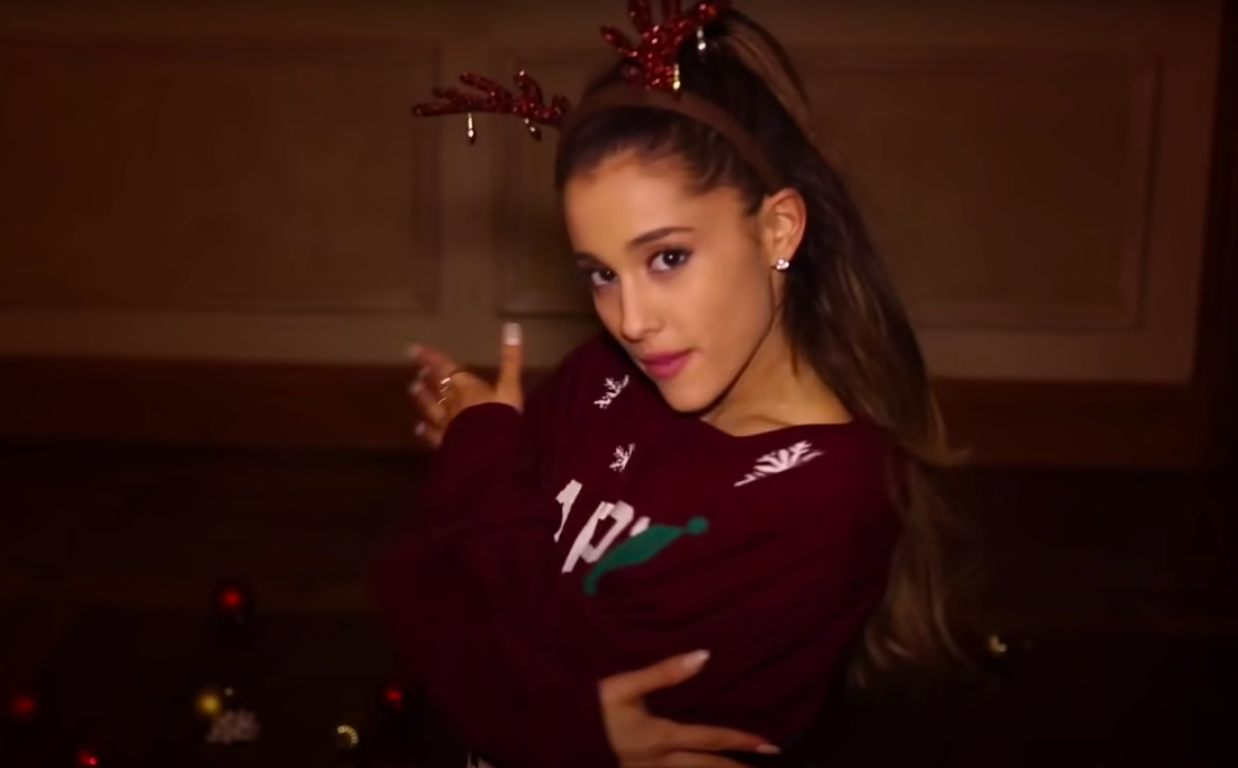 Kisses features two original songs and two covers, included a rendition of "Santa Baby" with her Victorious costar Liz Gillies.
Chill is composed of six entirely original songs.

Best track on the albums: "Snow in California"

4.
Destiny's Child's second-to-last album was the 2001 holiday record 8 Days of Christmas.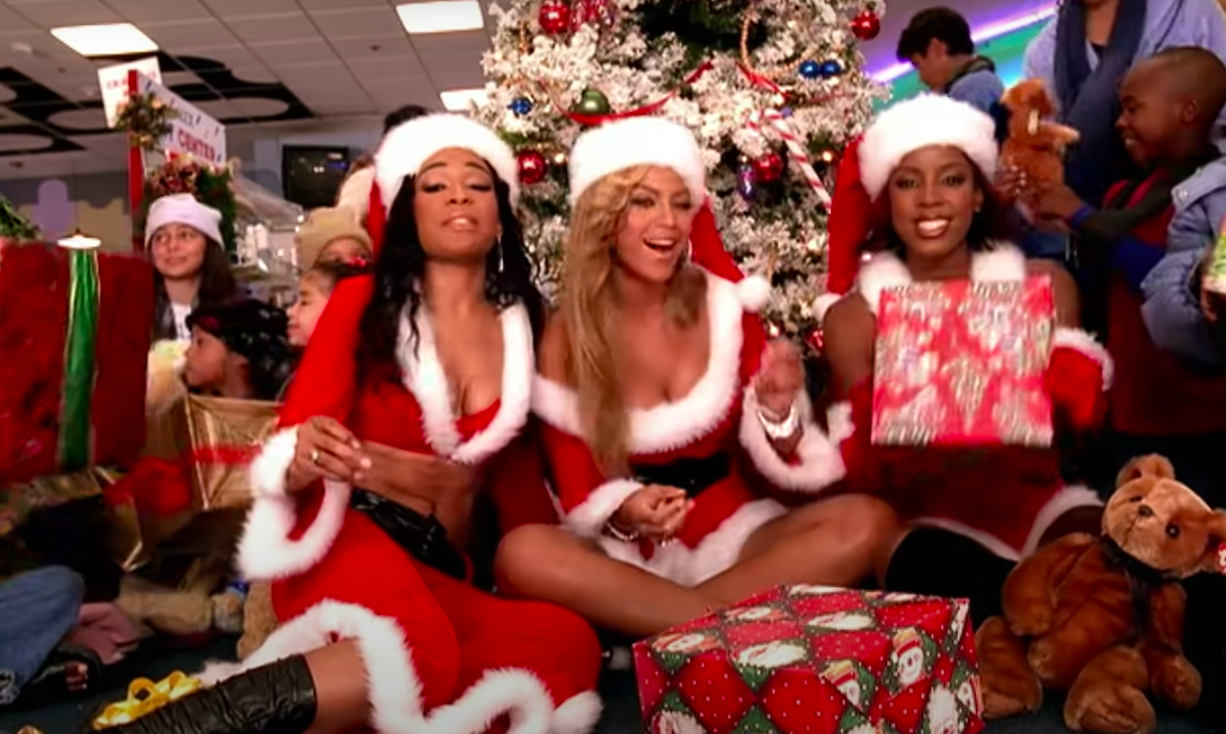 On the album, there are nine covers and three originals. Their version of "Little Drummer Boy" features Beyoncé's little sister, Solange.

Best track on the album: "8 Days of Christmas"

5.
Before there was "Christmas Tree Farm," Taylor Swift released the Target exclusive EP The Taylor Swift Holiday Collection in 2007.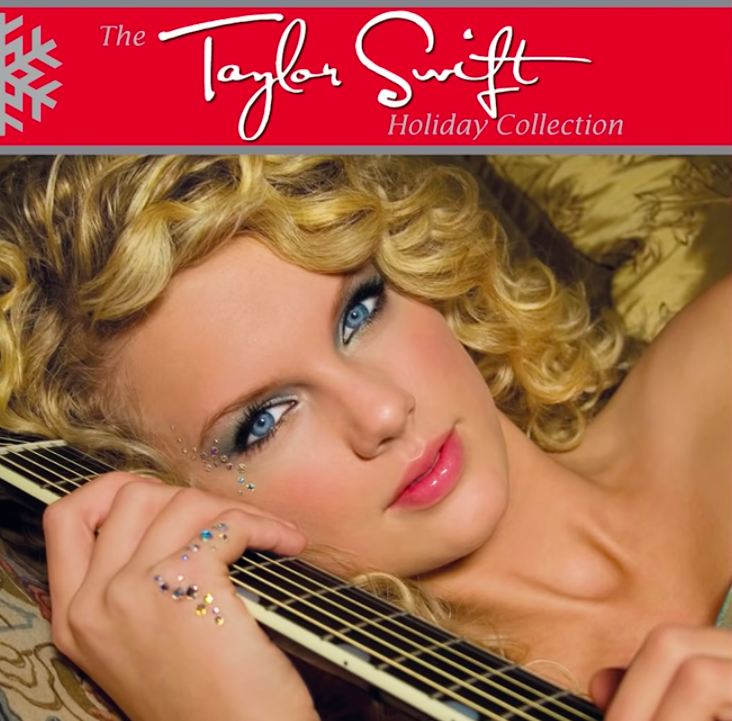 The tracklist includes four covers and two original songs, "Christmases When You Were Mine" and "Christmas Must Be Something More."
Best track on the album: "Christmases When You Were Mine"
6.
Justin Bieber's second-ever album was Under the Mistletoe, which came out in 2011.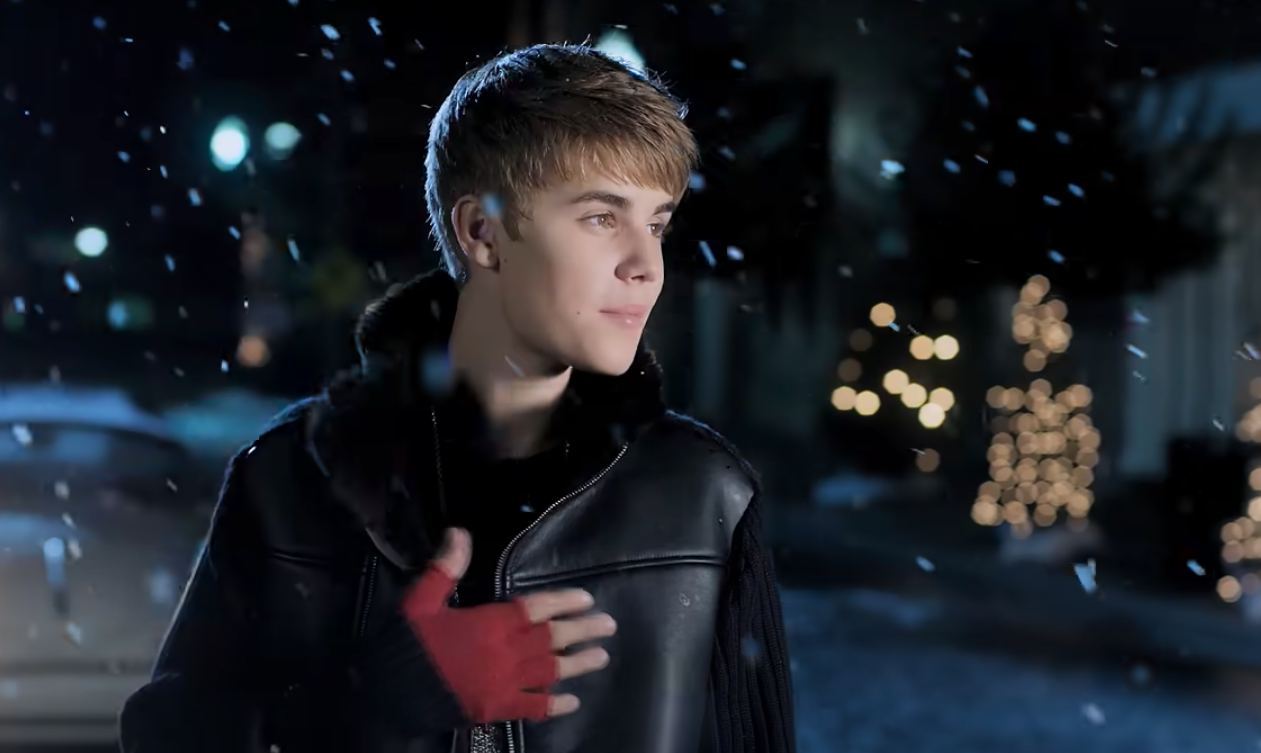 It features six original songs and five covers as well as features from Usher, Boyz II Men, Busta Rhymes, The Band Perry, and the holiday season queen herself, Mariah Carey.

Best track on the album: "All I Want for Christmas Is You (SuperFestive!)" ft. Mariah Carey
7.
In 2000, Christina Aguilera released her third album, My Kind of Christmas.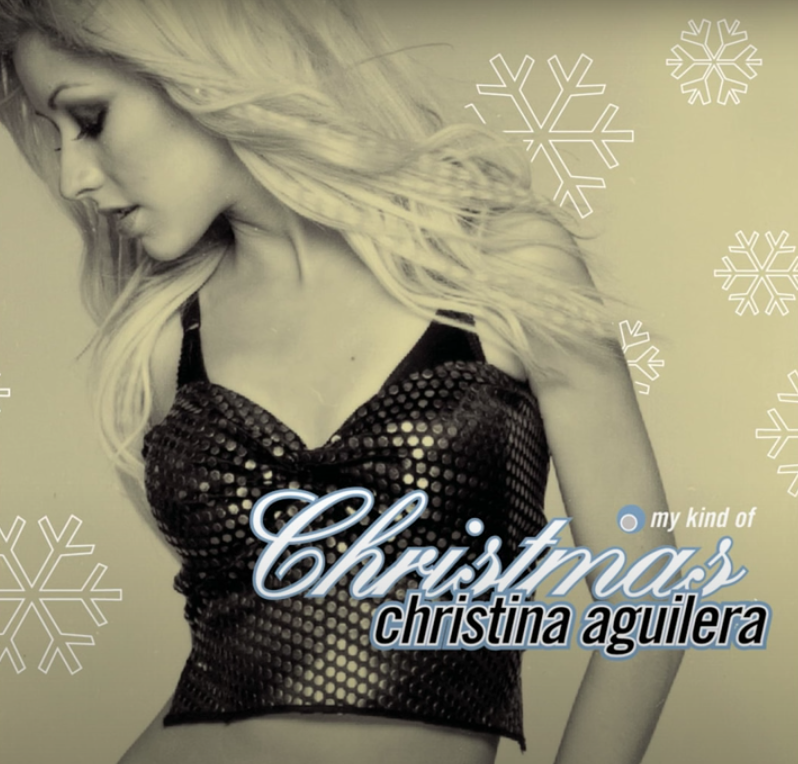 The tracklist includes four originals, six covers, and a remix. She features Dr. John on "Merry Christmas, Baby."

Best track on the album: "Oh Holy Night"

8.
In 2005, The Cheetah Girls released their first album — Cheetah-licious Christmas, which features all the members except Raven-Symoné.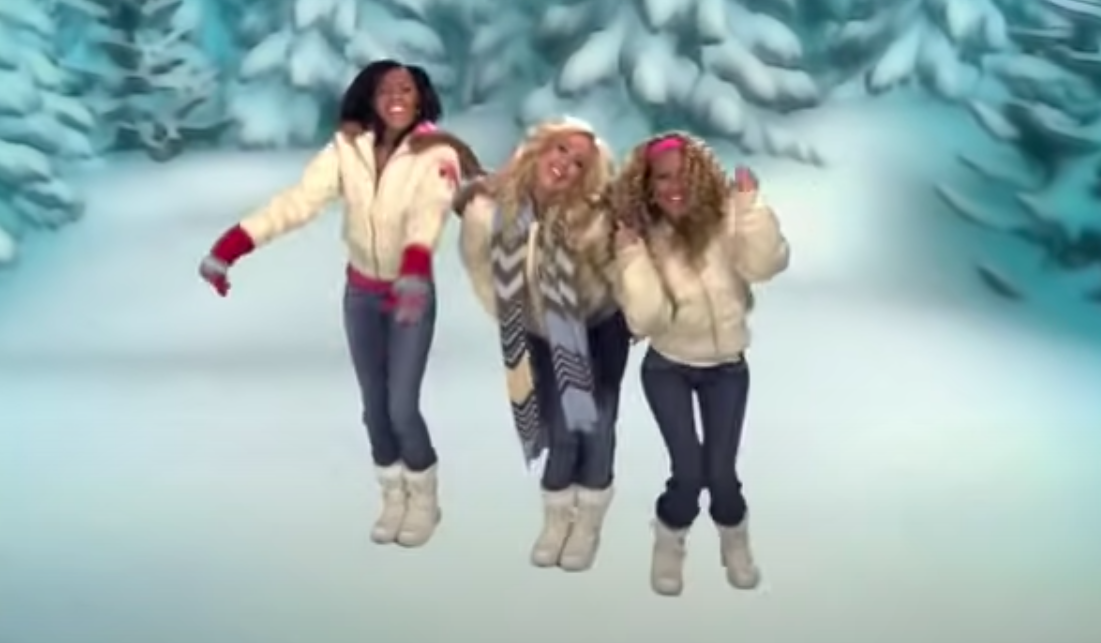 The tracklist includes seven covers and six originals.

Best track on the album: "Five More Days 'til Christmas"

9.
Barbra Streisand released her first holiday record, the aptly named A Christmas Album, in 1967.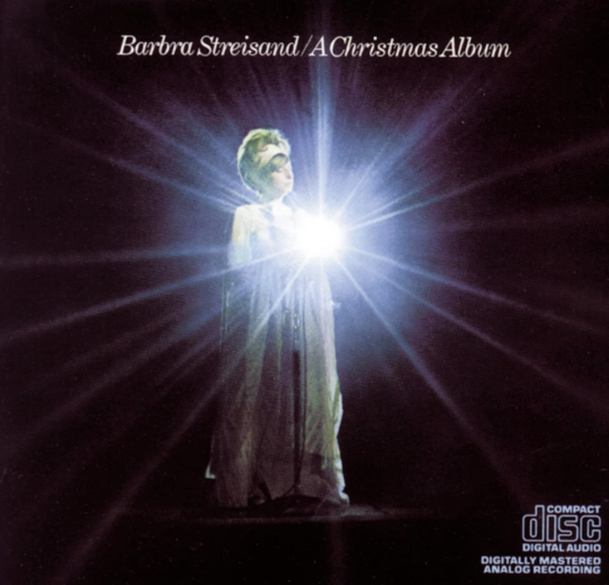 It features 10 covers of classic carols and one original song, "The Best Gift."

Best track on the album: "Gounod's Ave Maria"
10.
RuPaul's extensive discography includes three festive albums: Ho Ho Ho (1997), Slay Belles (2015), and Christmas Party (2018).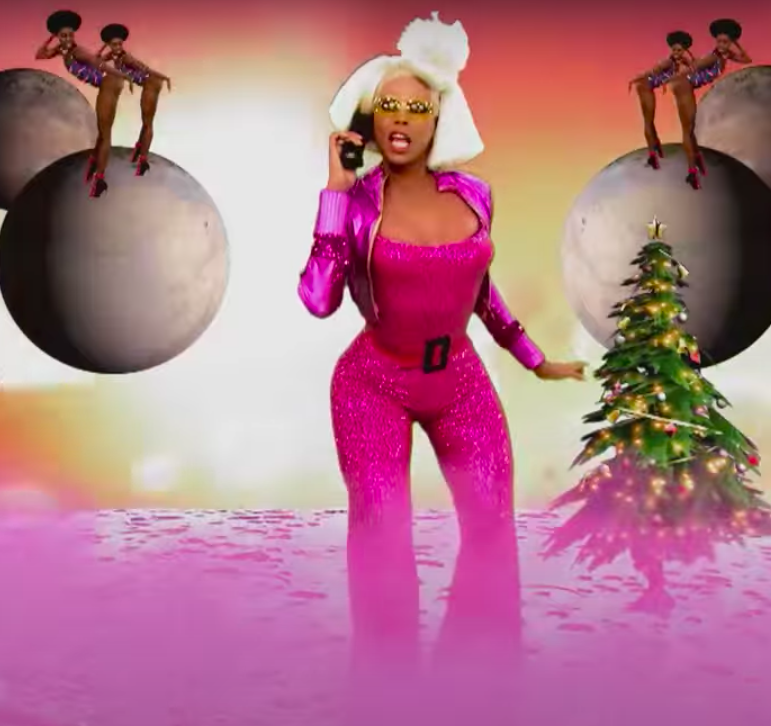 In total, there are 14 covers and 41 originals (including remixes) in RuPaul's Christmas collection.

Best track on the albums: "Hey Sis, It's Christmas" ft. Markaholic
11.
Family Guy creator and star Seth MacFarlane released a Frank Sinatra/Bing Crosby-esque album, Holiday for Swing, in 2014. It was his second album.
The album is composed of 13 covers of Christmas classics, such as "I'll Be Home for Christmas." It also features two duets — "Little Jack Frost Get Lost" with Norah Jones and "Baby, It's Cold Outside" with Sara Bareilles.
Best track on the album: "Let It Snow"

12.
Leslie Odom Jr. has two holiday records — the 2016 EP Simply Christmas and the 2020 album The Christmas Album.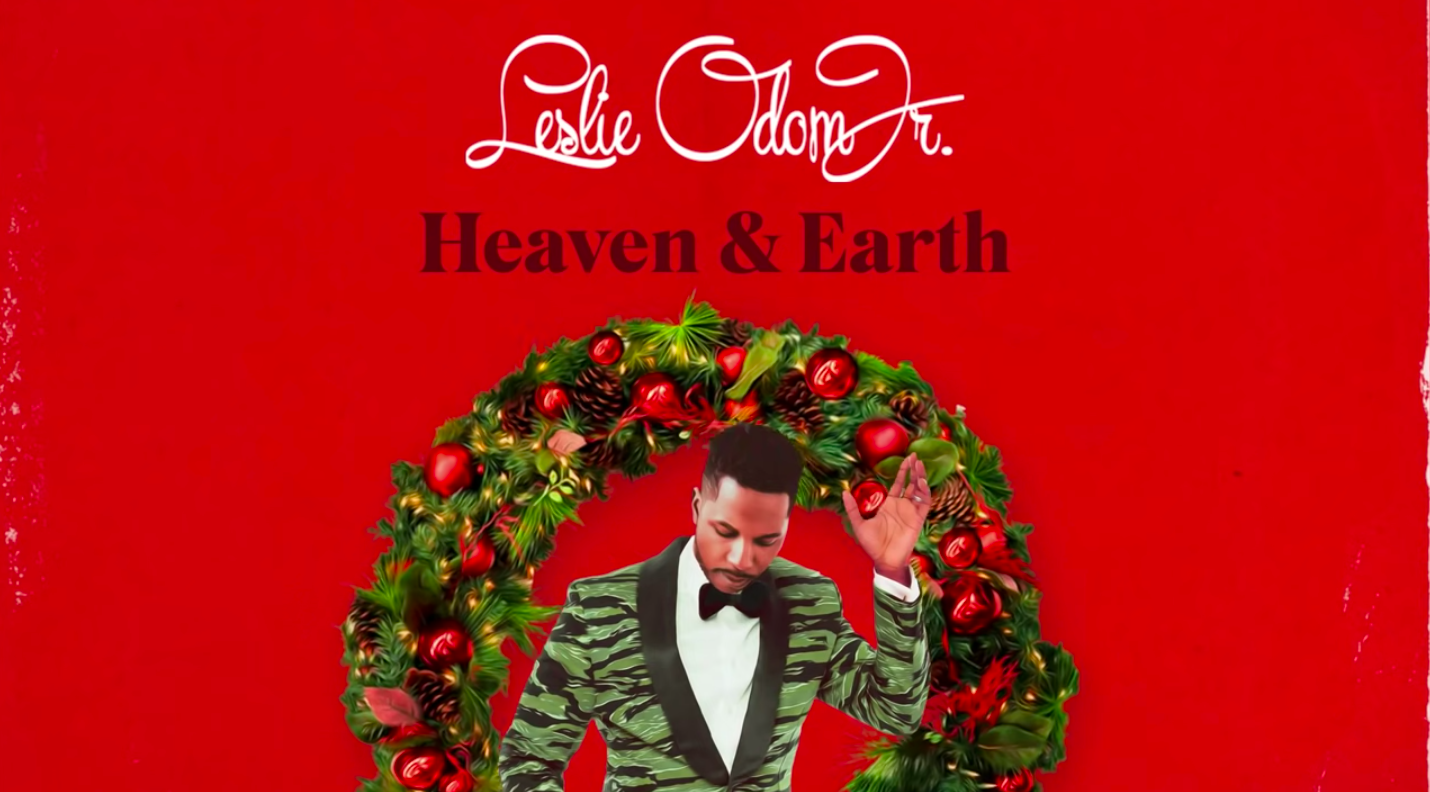 Including the 2017 deluxe edition re-release of Simply Christmas, Leslie's Christmas music collection includes 21 covers and one original, "Heaven & Earth."
On the album, he collaborated with the Mzansi Youth Choir, Cynthia Erivo, Nicolette Robinson, and The Walls Group & Michea Walls.
Best track on the EP and album: "Heaven & Earth"

13.
Hanson dropped their first Christmas album, Snowed In, in 1997, and their second, Finally It's Christmas, in 2017.
In total, they released seven original songs and 18 covers. The second album featured some of the band members' kids.

Best track on the albums: "Everybody Knows the Claus"
14.
In 2016, Chance the Rapper and Jeremih released the collaborative Christmas mixtape Merry Christmas Lil' Mama.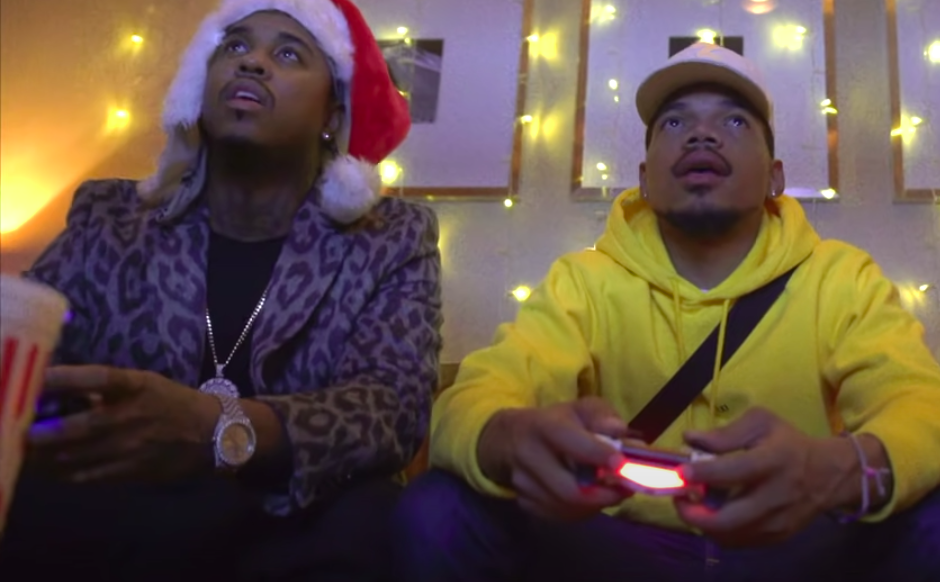 The original album include nine all-new songs. The 2017 re-release, Merry Christmas Lil' Mama Re-Wrapped, added nine new originals and a piano remix of "Stranger at the Table."

Best track on the album: "Snowed In"
15.
After the success of their debut album, NSYNC released 1998's Home for Christmas as their second album.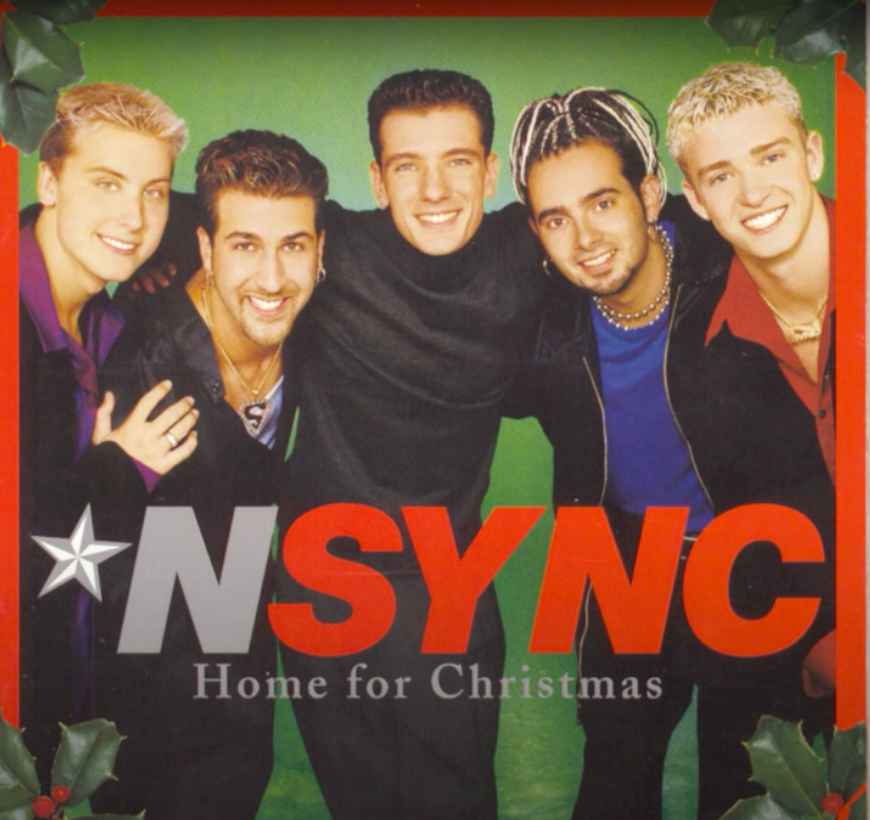 It includes three covers and nine originals.

Best track on the album: "O Holy Night" (A Capella)

16.
John Legend's Grammy-nominated holiday album A Legendary Christmas came out in 2018.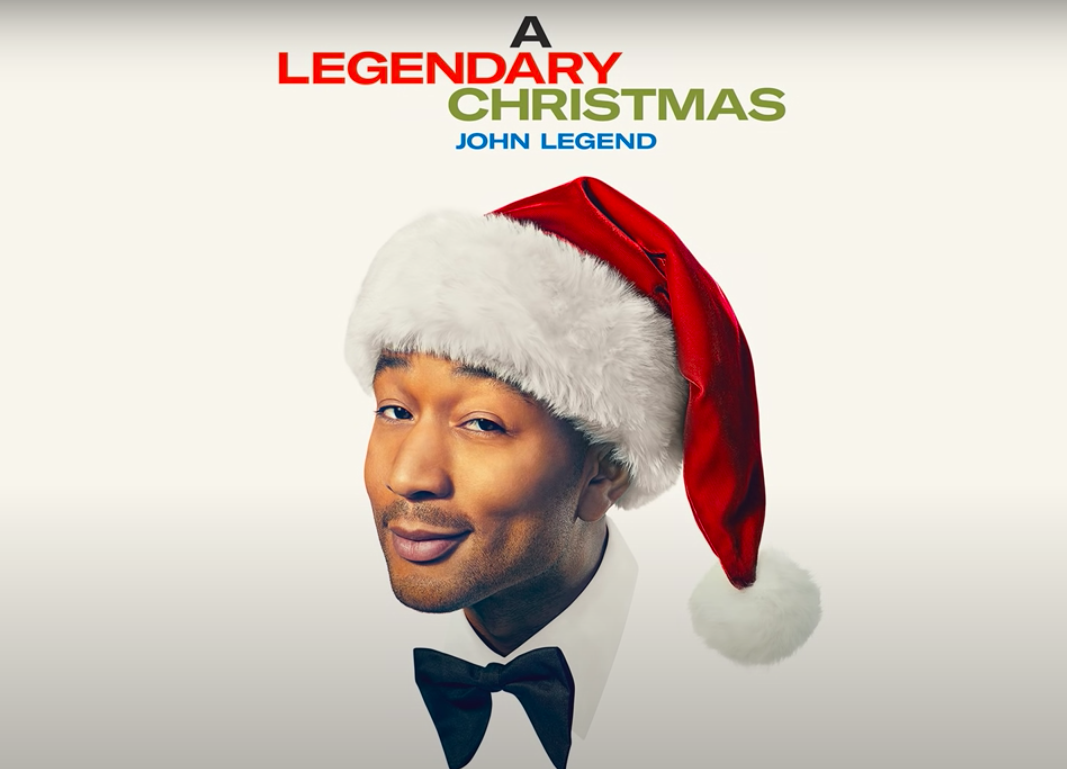 He wrote six original songs and covered eight seasonal classics. Two of the covers are collabs — "What Christmas Means to Me" featuring Stevie Wonder and "Have Yourself a Merry Little Christmas" featuring Esperanza Spalding.
Best track on the album: "By Christmas Eve"

17.
In 2012, CeeLo Green released a holiday album called CeeLo's Magic Moment.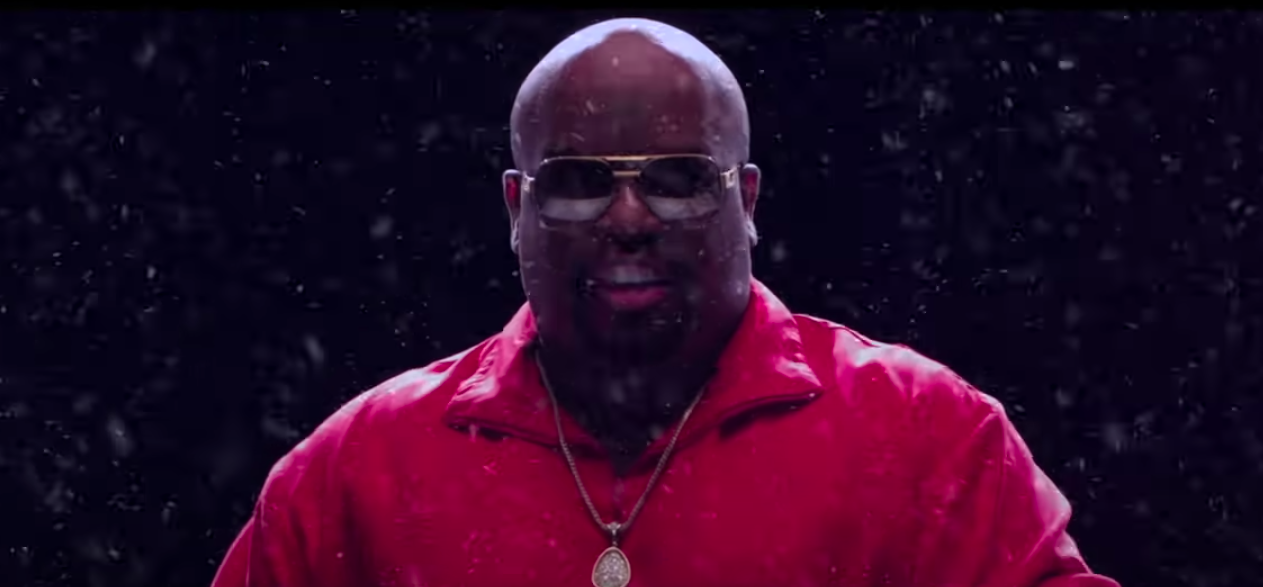 The tracklist, which is composed entirely of covers, includes features from Christina Aguilera, The Muppets, Straight No Chaser, Rod Stewart, and Trombone Shorty.
Best track on the album: "All I Need Is Love" featuring The Muppets

18.
And finally, in 2004, David Hasselhoff released The Night Before Christmas, which has since been called one of the worst celebrity Christmas albums.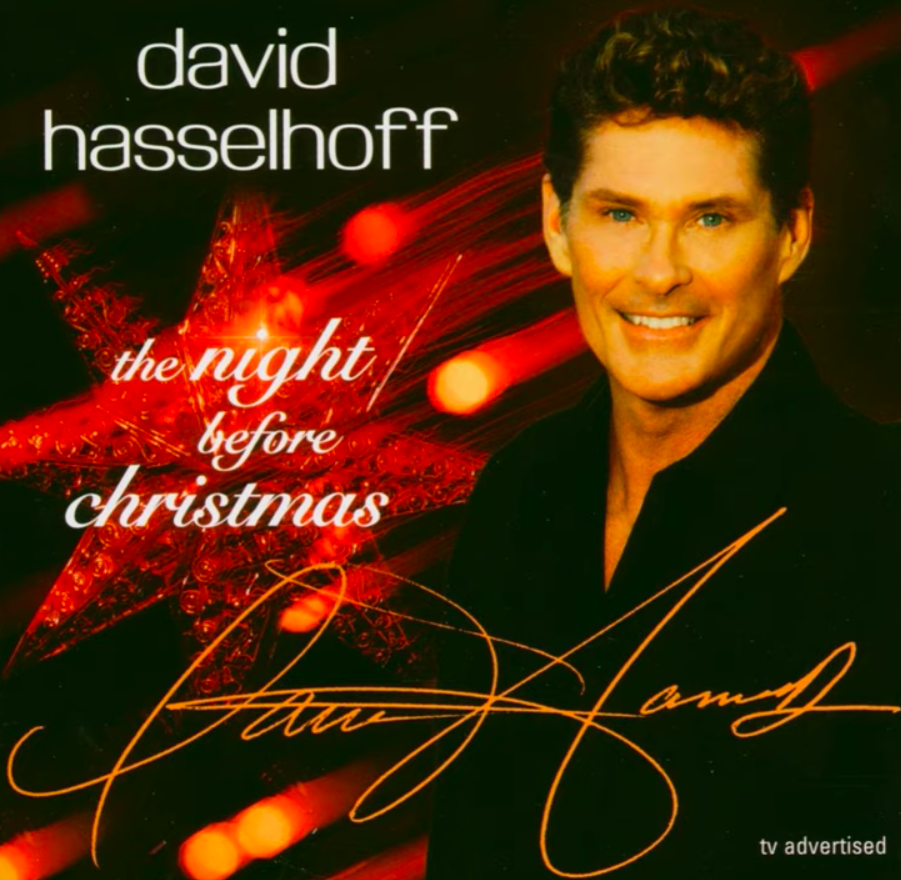 The album is made up of 14 covers of classic carols, such as "Silent Night" and "Jingle Bells."
Best track on the album: "White Christmas"

Do you have a favorite Christmas song from one of the albums on the list? LMK in the comments!