One of my favorite things about fashion is the men who think outside of the classic black tux–shaped box. When it comes to creative looks, Bad Bunny is the king, both on stage and off.
Here are 25 of Bad Bunny's most iconic looks:
1.
This black trench coat and sunflower combination he wore to the 2021 Grammys is what Twenty One Pilots wish they could be: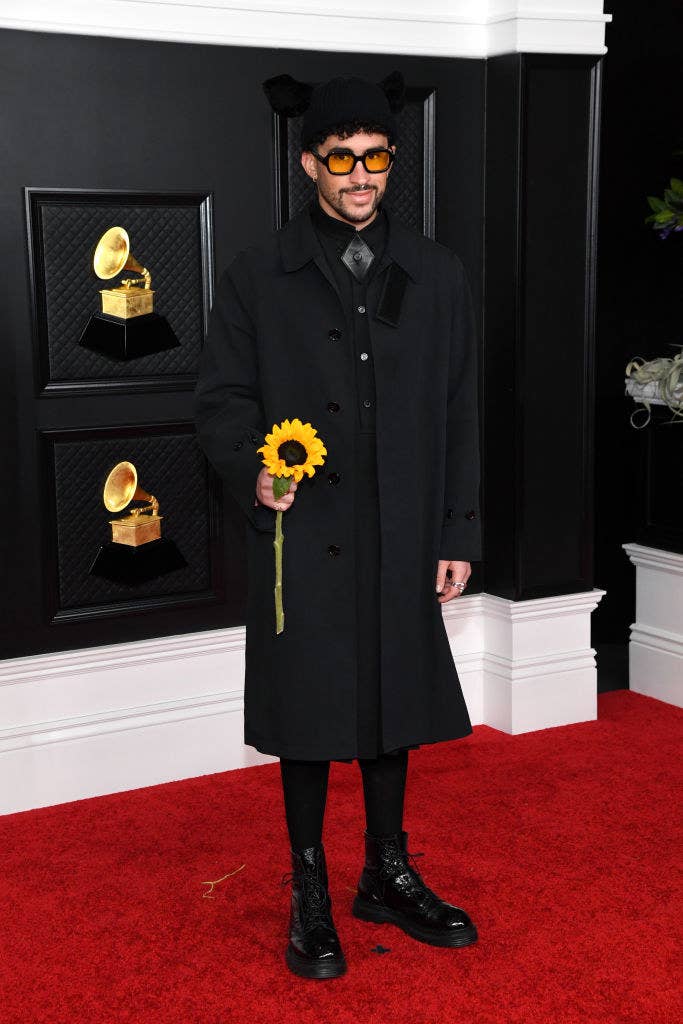 2.
If this purple suit from the 2018 Billboard Latin Music Awards isn't enough to get Benito invited to the next Met Gala, then I don't know what is: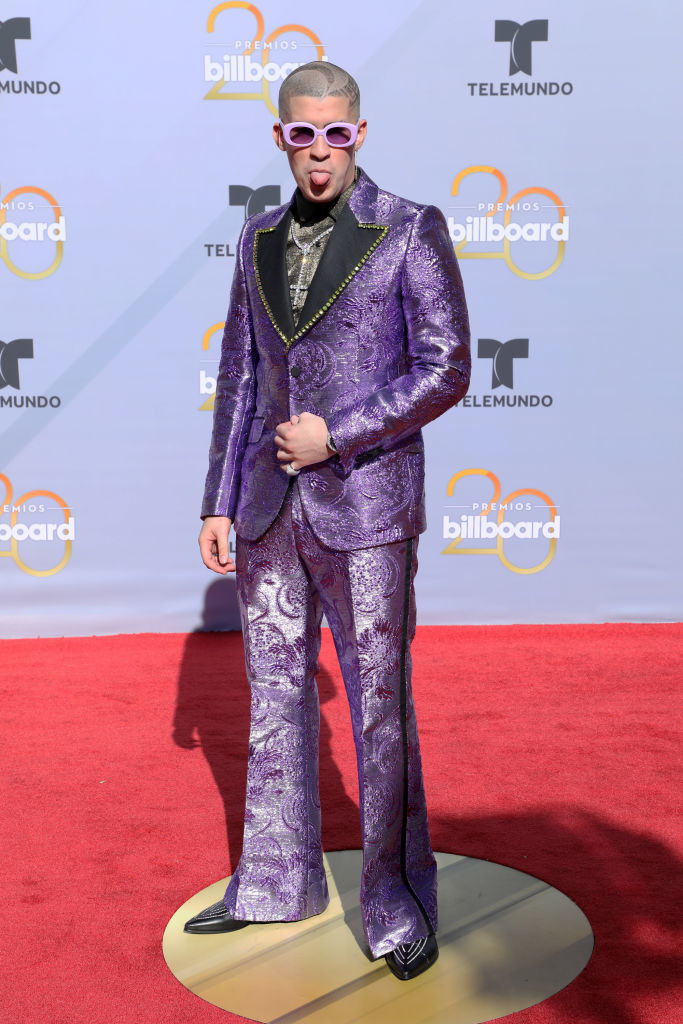 3.
Anyone who still thinks guys shouldn't wear skirts needs to look at what he wore on The Tonight Show again: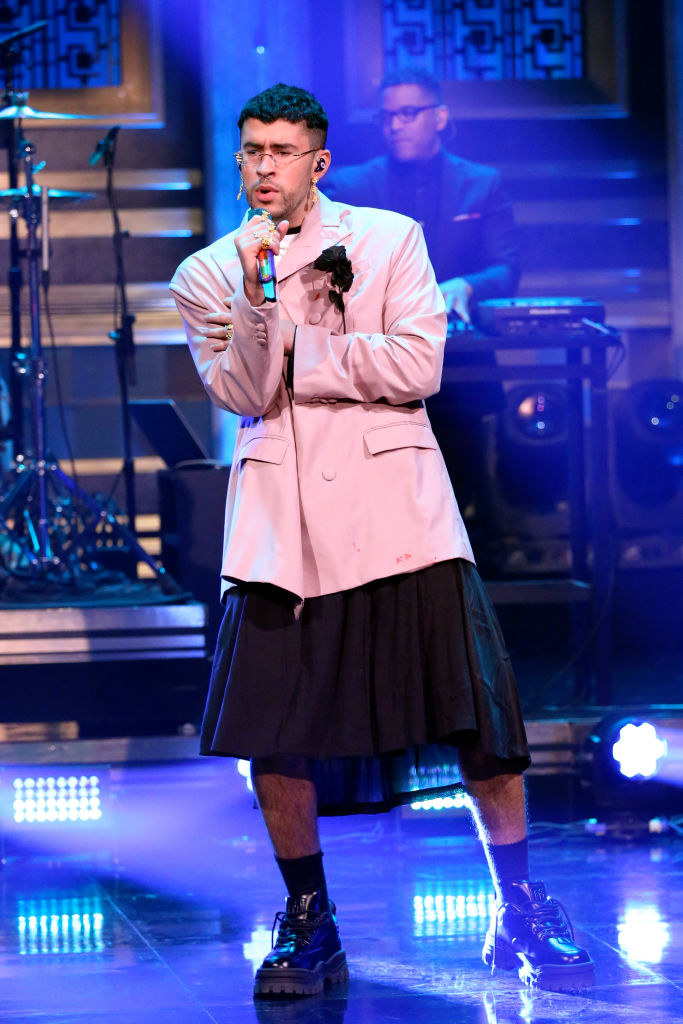 4.
He saw into the future of fashion when he wore a mask to the 2019 VMAs: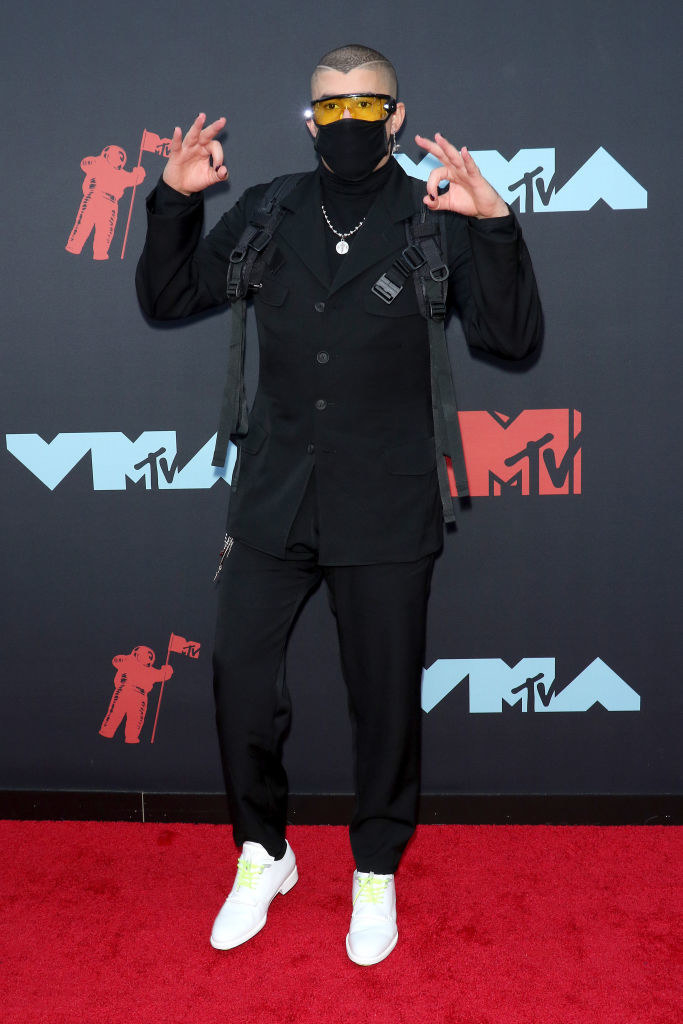 5.
The Super Bowl would be way better if all the players dressed as well as Bad Bunny did to perform at the halftime show: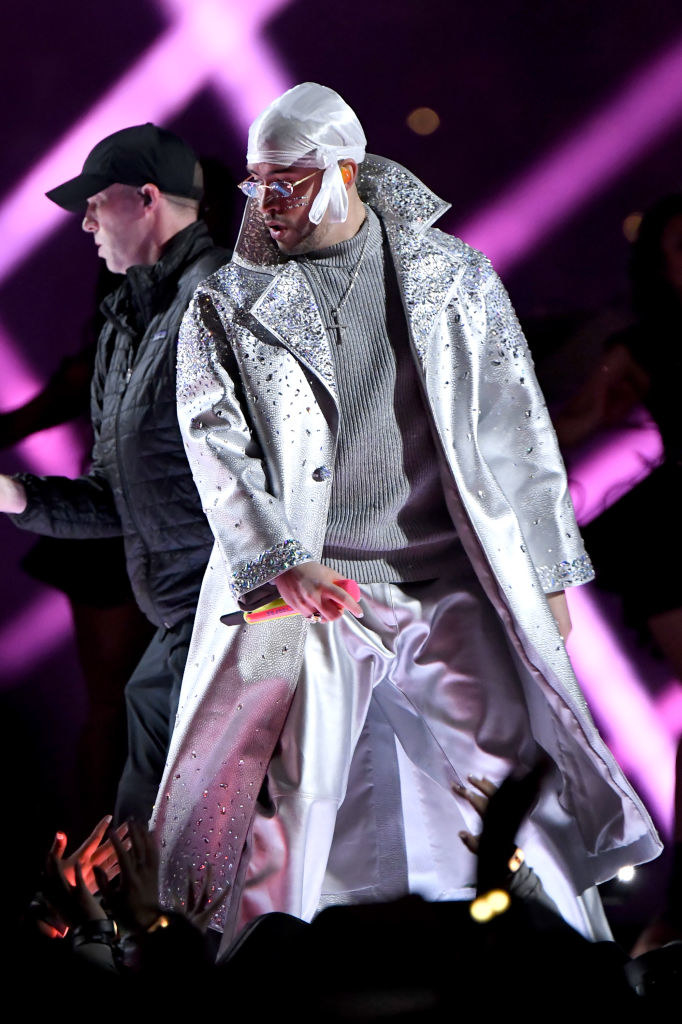 6.
This mix-and-match look from the 2019 Latin Grammys told me laundry day is no excuse to not look your best: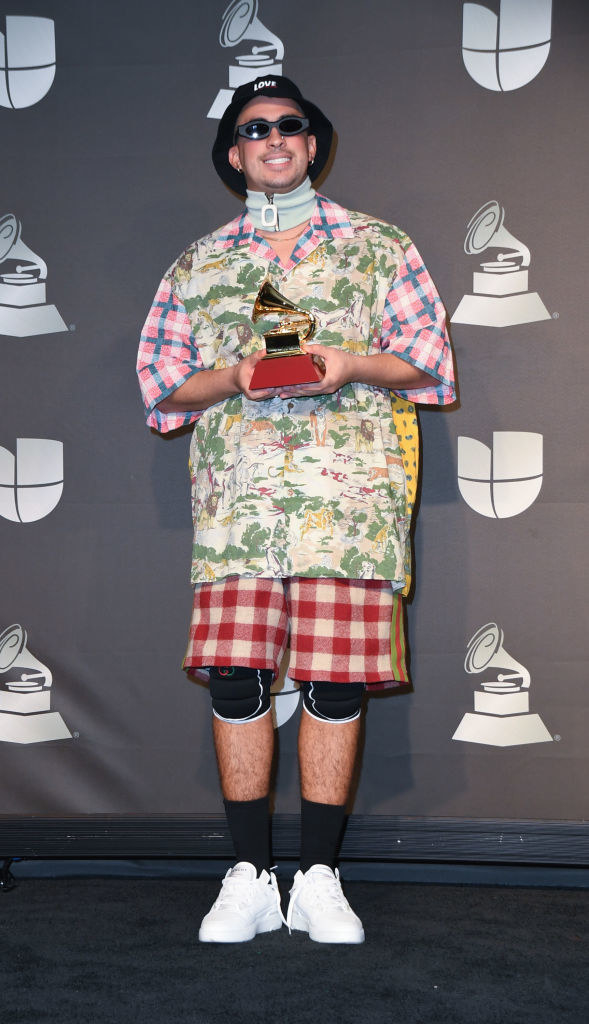 8.
At the 2021 Billboard Music Awards, Benito invented leather: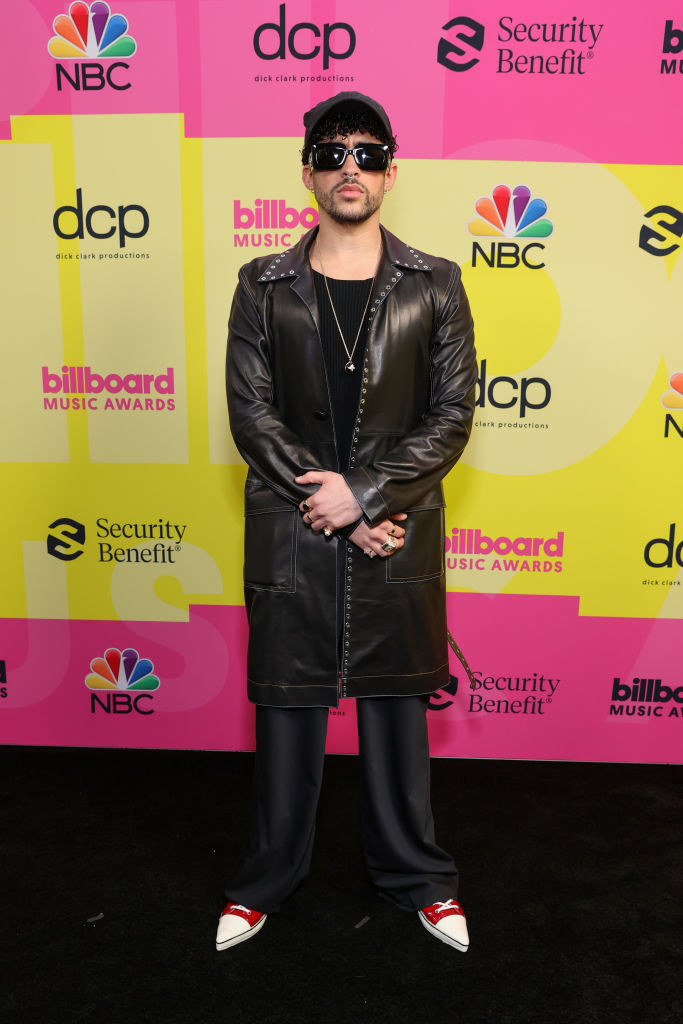 9.
For Univision's 30th edition of "Premio Lo Nuestro A La Musica Latina," he asked, "What if the guy from The Matrix was a business major?":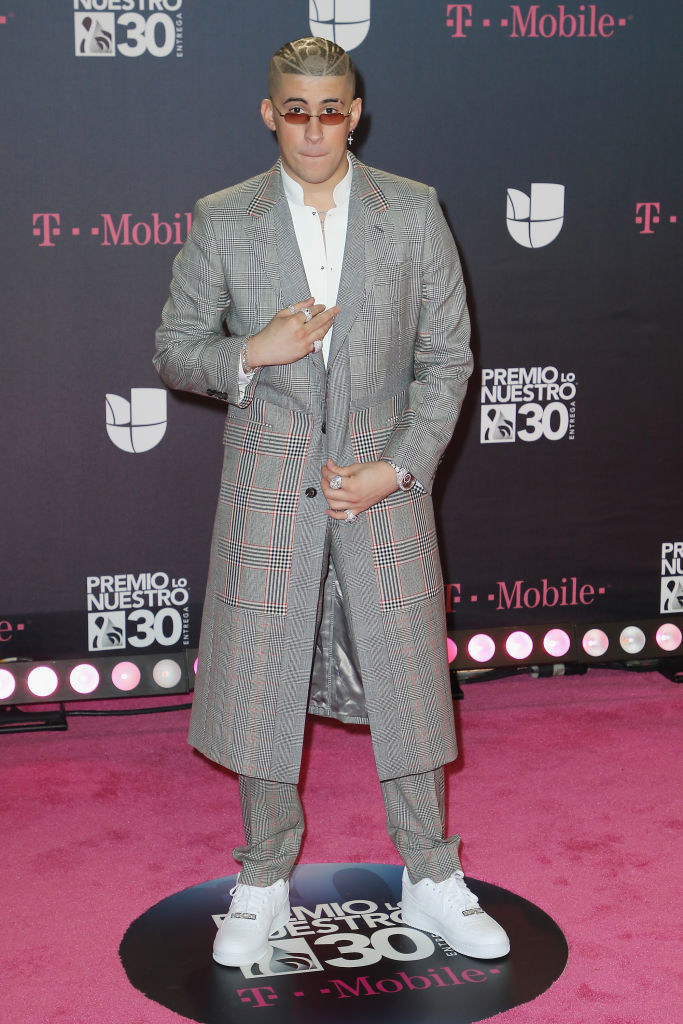 10.
This puffer jacket and beanie combo was the true winner at the 69th NBA All-Star Game in 2020: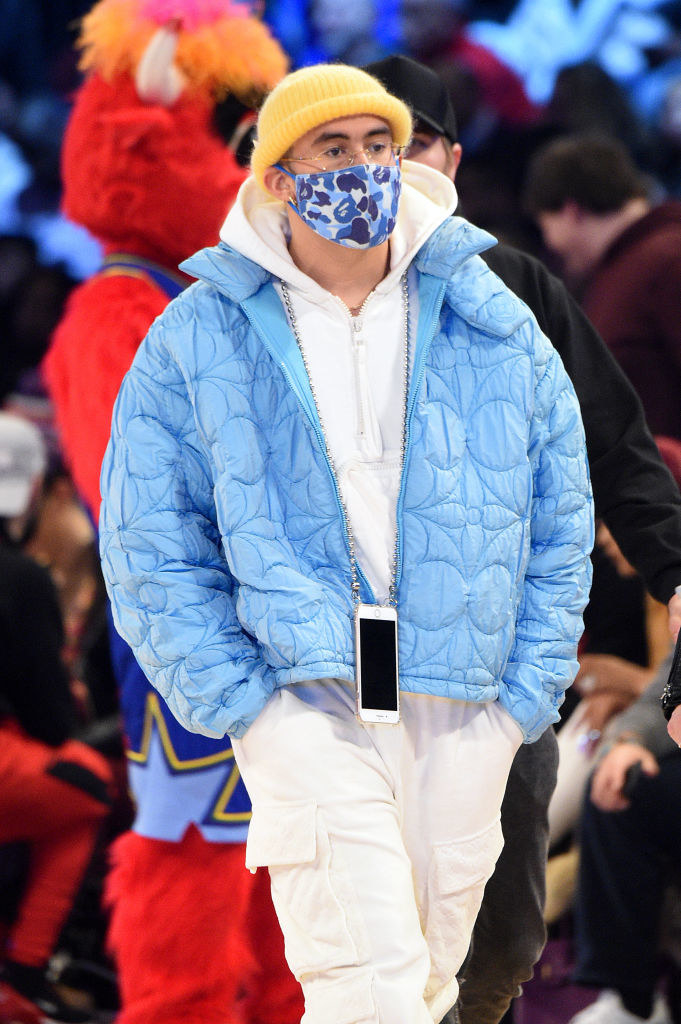 11.
This classy suit from Univision's "Premios Juventud" in 2017 belongs in a history museum for the enjoyment of future generations: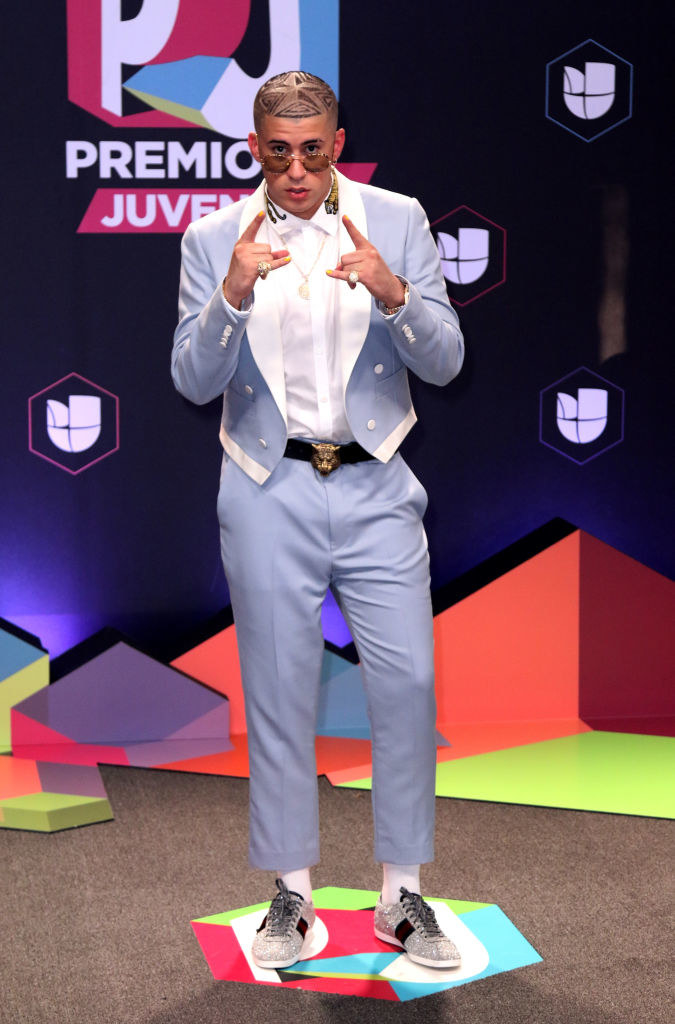 12.
This futuristic furry coat he wore to the 2019 Latin Grammys is from an alternate timeline where he's the best-dressed person at the Capitol during the Hunger Games: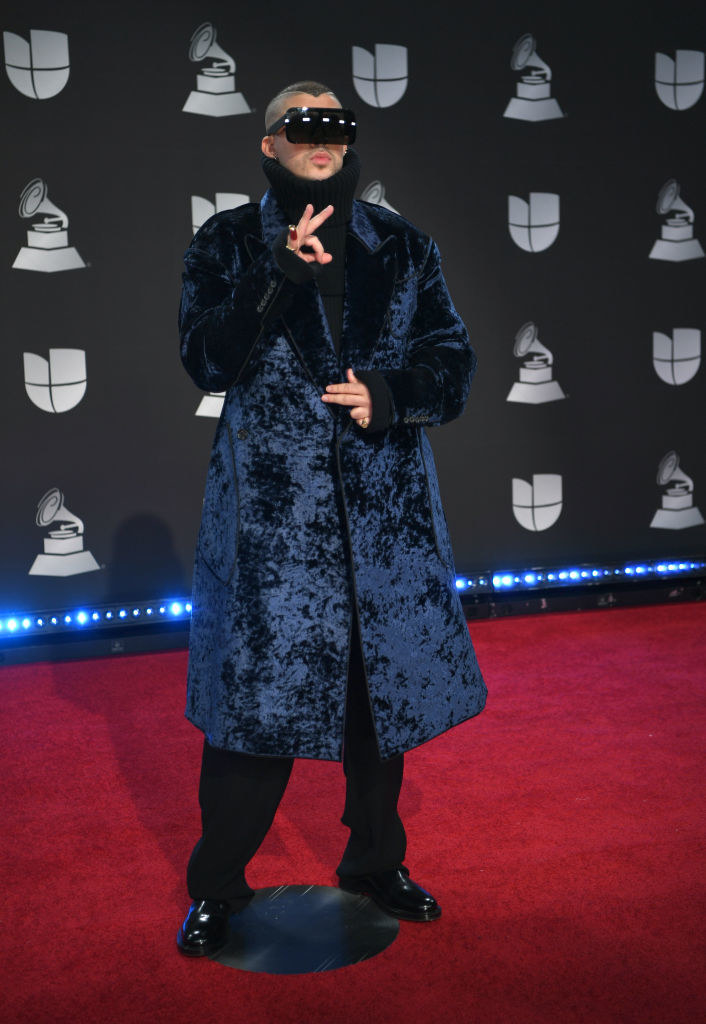 13.
The pattern on this suit he wore to the 2017 Latin American Music Awards is so pretty that I need a matching wallpaper for my room: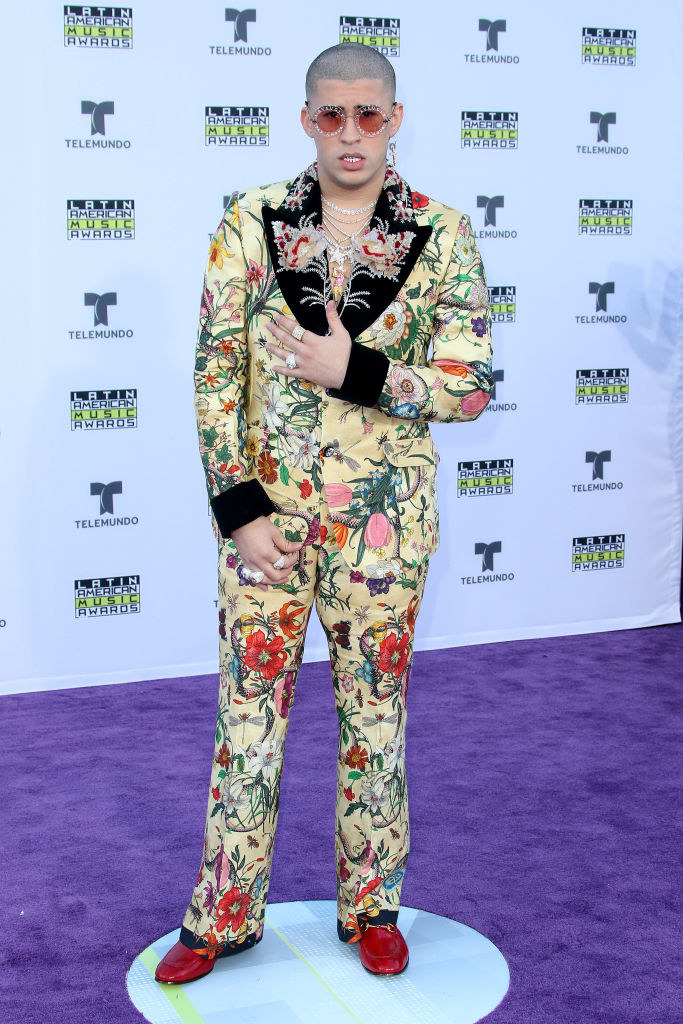 14.
I hope that third eye he wore to the 2018 American Music Awards can see into a future where I get to tell him how amazing the rest of this outfit is in person: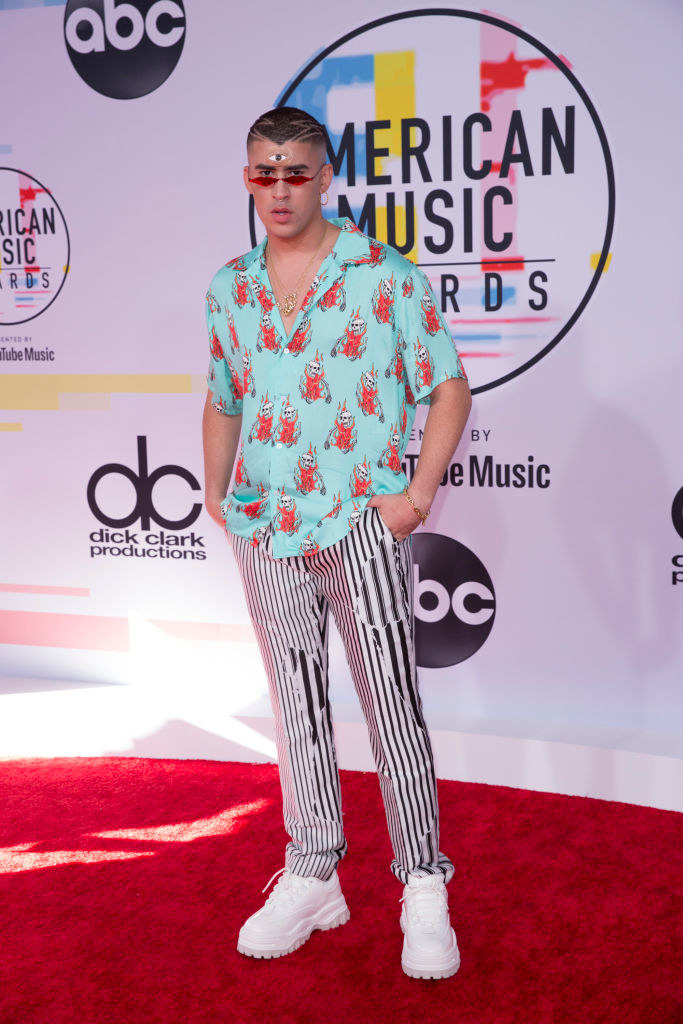 15.
This holographic coat he wore to perform at Madison Square Garden in 2019 just cleared my skin and paid my bills: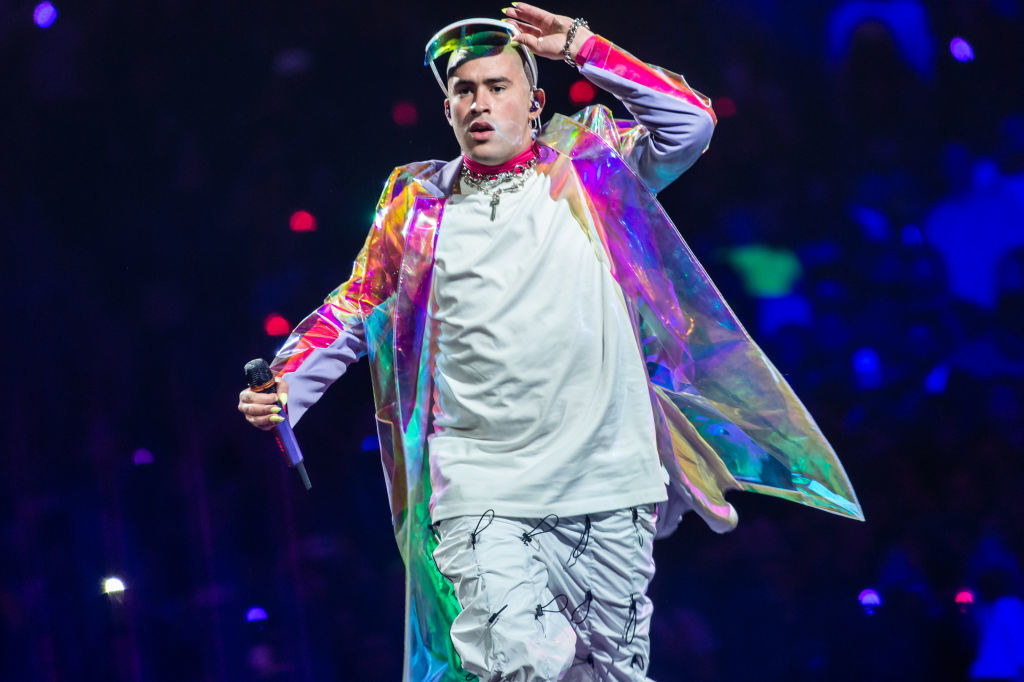 16.
This all-white outfit he sported at the 2020 Billboard Music Awards looks both comfy and chic: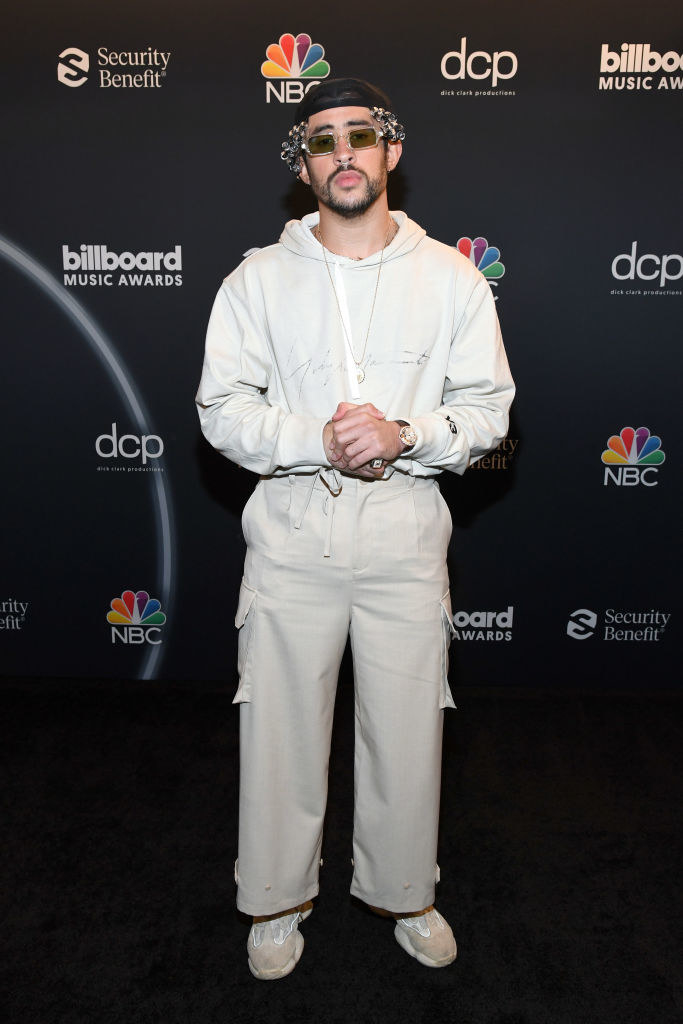 17.
Sorry, Nickelodeon, but neon green and orange have belonged to Bad Bunny since he visited Daily Pop in 2020: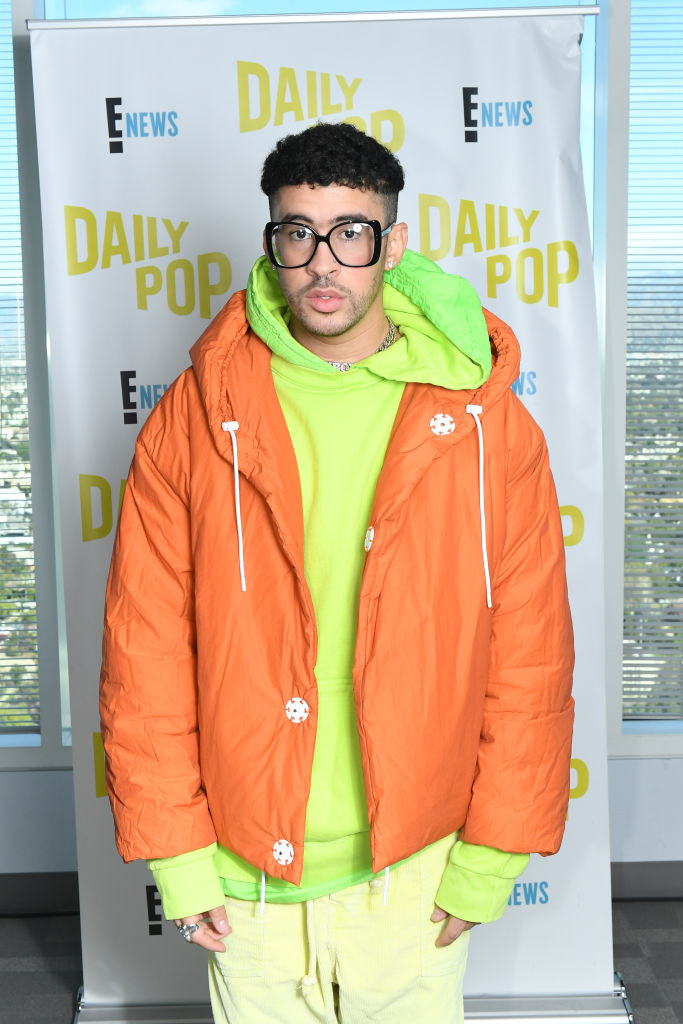 18.
This look from an Apple Music event in 2018 further proves my theory that Bad Bunny is immediately the coolest person in any room he walks into: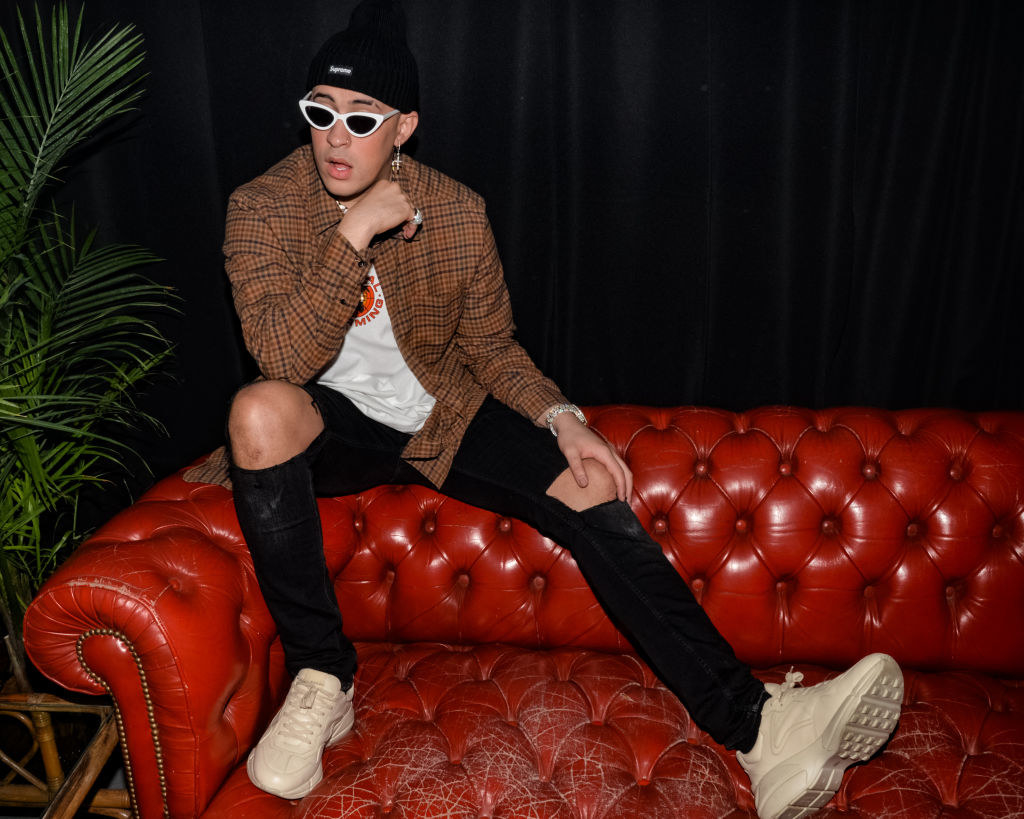 19.
I'm obsessed with how he matched his nails to his hair when he accepted the Social Artist of the Year award at the 2019 Billboard Latin Music Awards: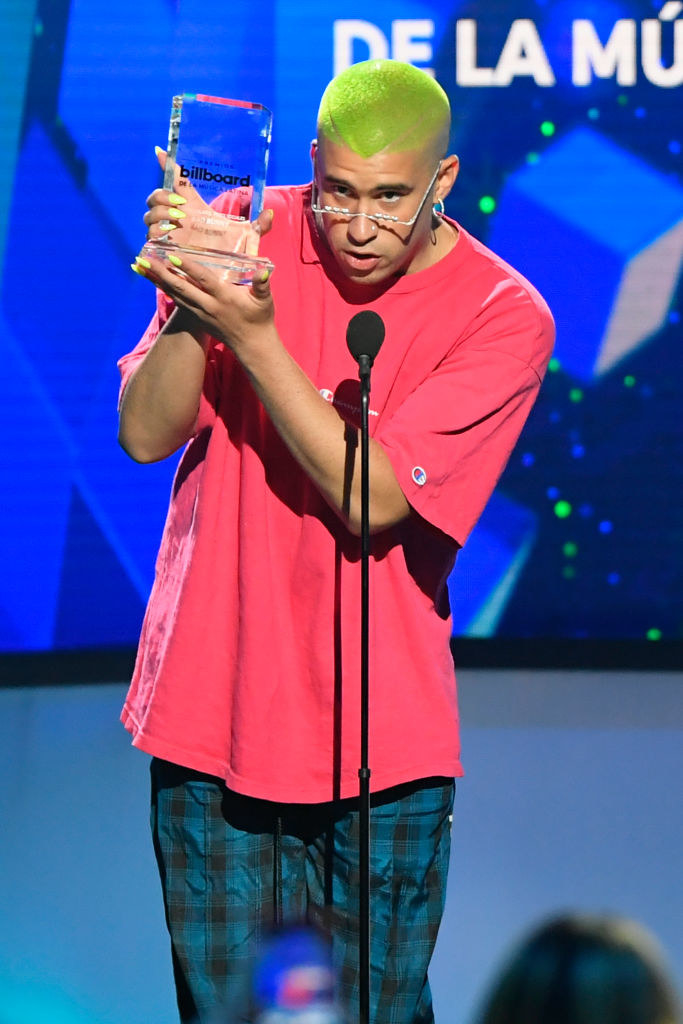 20.
I wonder if I can DIY that ripped denim jacket from this look from Calibash in 2018:
21.
Y'all, he even makes casual sweats look cool, as you can see in this picture from Music Choice in 2018: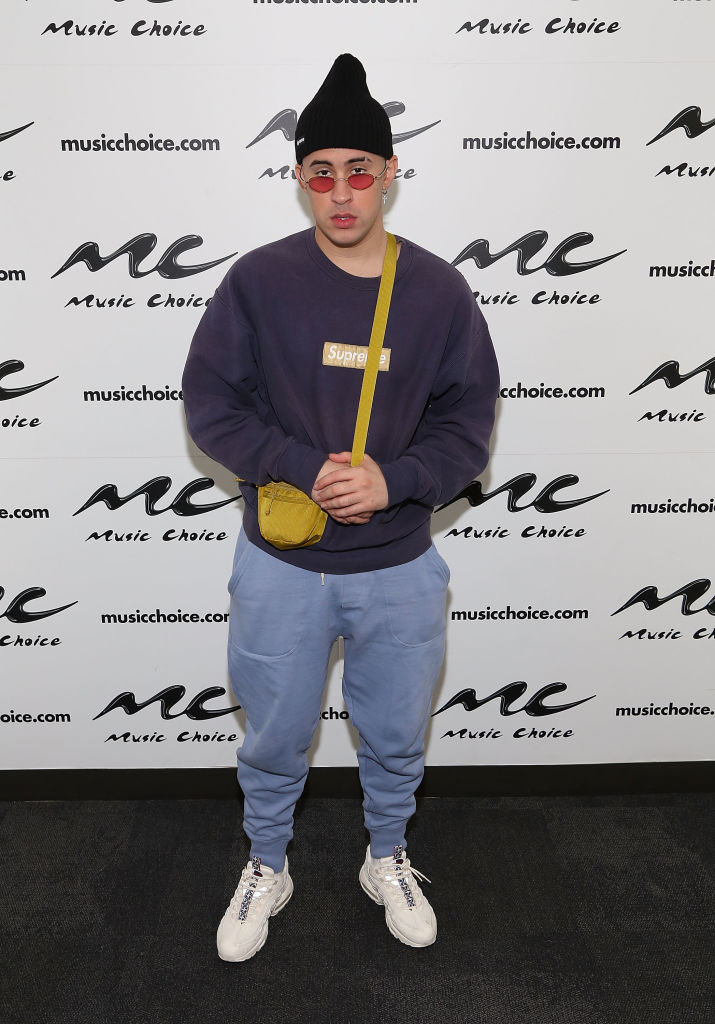 22.
Sorry Elle Woods, but it looks like orange has been the new pink since Calibash in 2019: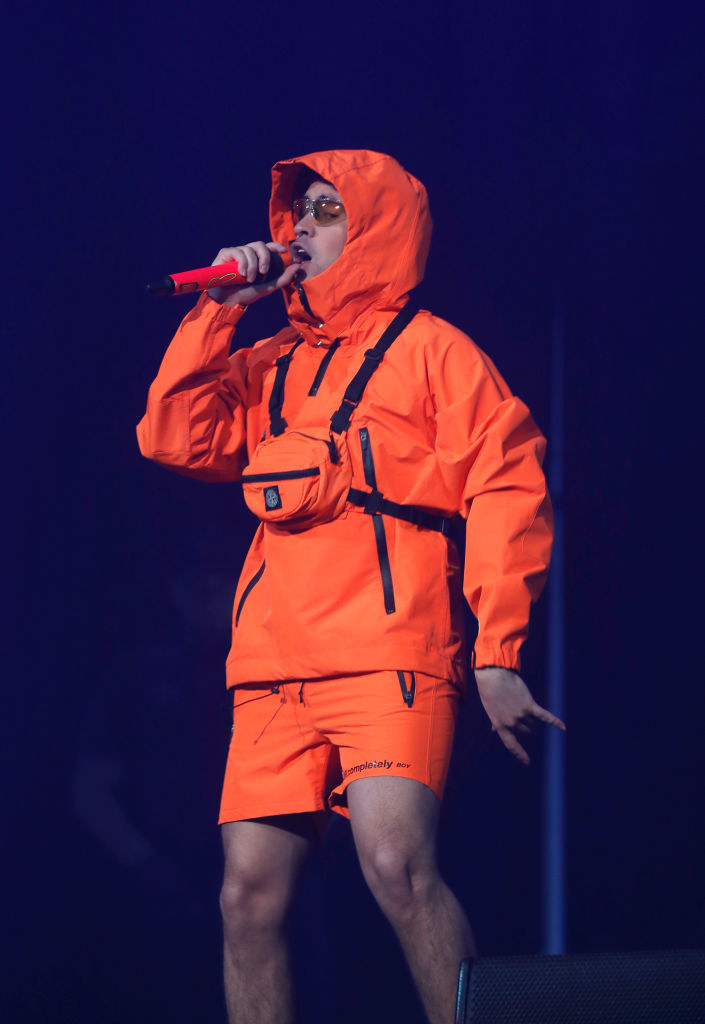 23.
This fluffy coat Bad Bunny wore to perform at the 2021 Billboard Music Awards probably made all the real bunnies jealous: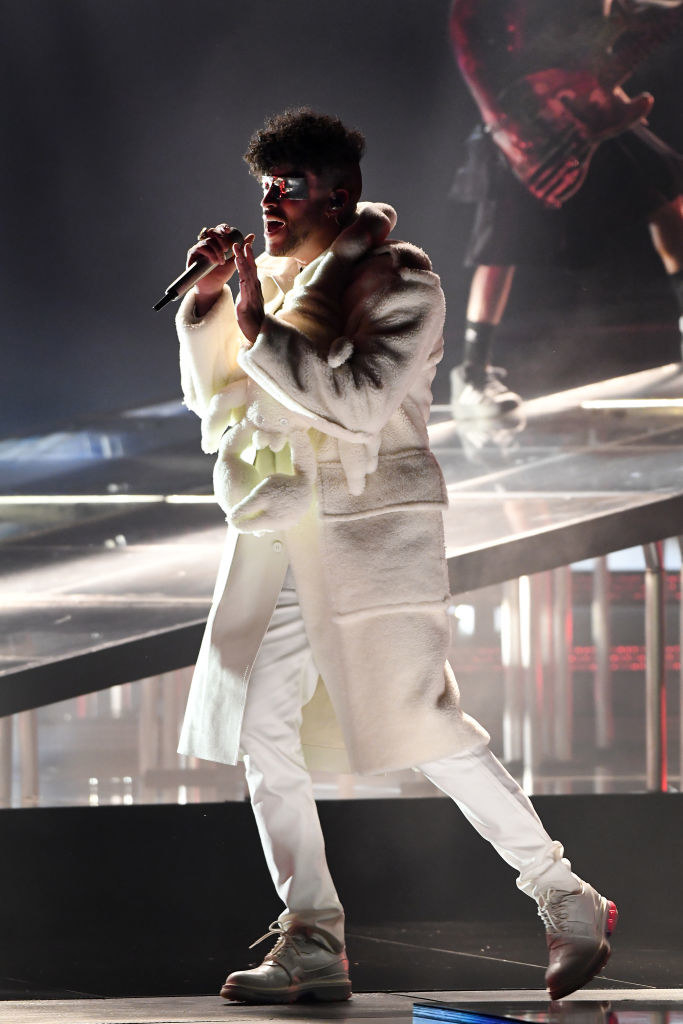 24.
I bet seeing this Louis Vuitton outfit in person made the price of tickets to Coachella in 2019 worth every penny: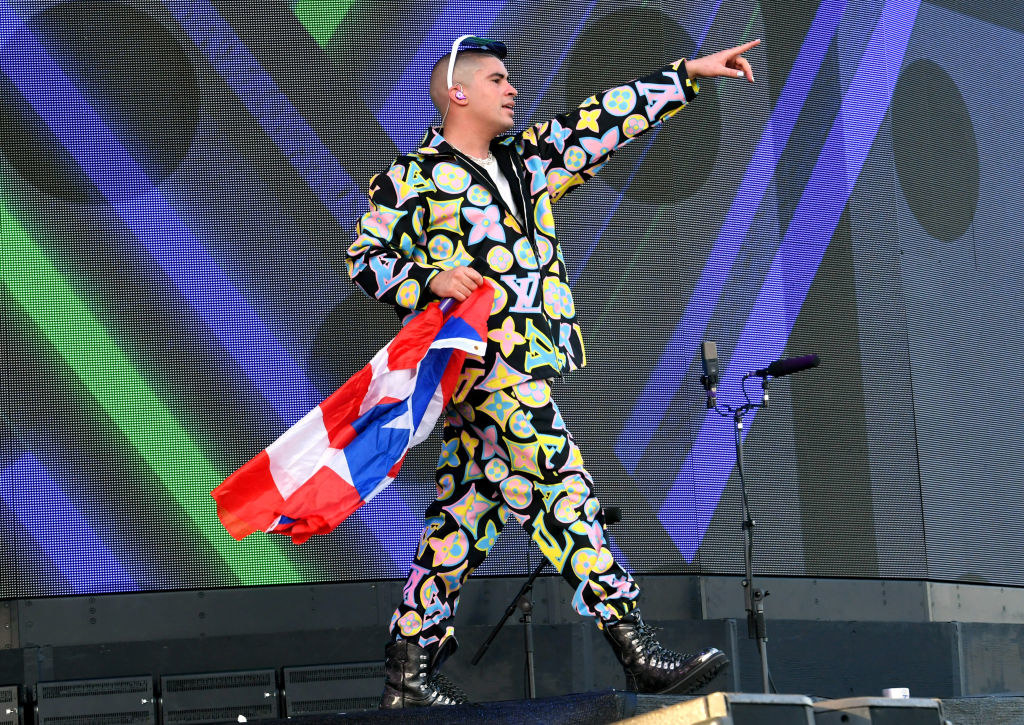 25.
And finally, I know it's just a costume, but we have to acknowledge the time Benito dressed as a plant on Saturday Night Live:
In conclusion, someone get this man on the cover of Vogue.
Join BuzzFeed as we celebrate Latinx Heritage Month from Sept. 15 to Oct. 15 and explore more content celebrating la cultura.