Calling all pizza lovers – AKA, everyone: There's a new pizza pop-up exhibit in Pasadena, California called The Pizza Experience.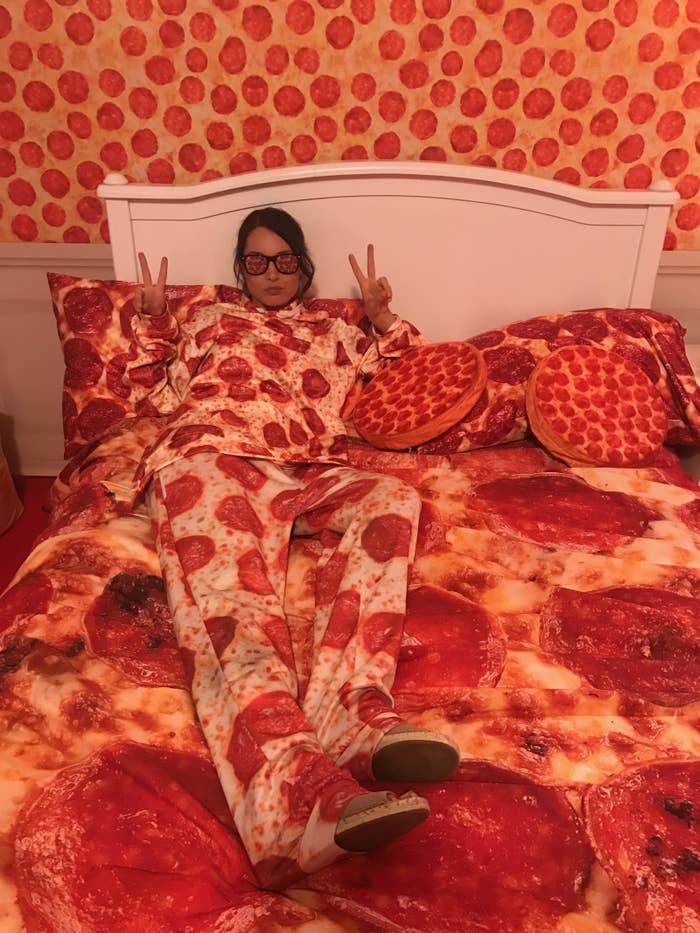 The interactive experience is seriously an Instagrammer's dream. Each room has a different theme, all of which feature pizza!
So, of course, we had to drop everything to go check it out!
After a really cute welcome from your host, you enter through a secret moving wall of pizza sauce...
And that leads you to a totally ~cool~ pizza nightclub where you get to DJ on spinning pizzas to a really catchy song about pizza. I know, I'm salivating, too.
One of the next rooms you enter combines two things that don't normally go together (but totally should). Pizza and the gym.
That's right, they make you work for your pizza here.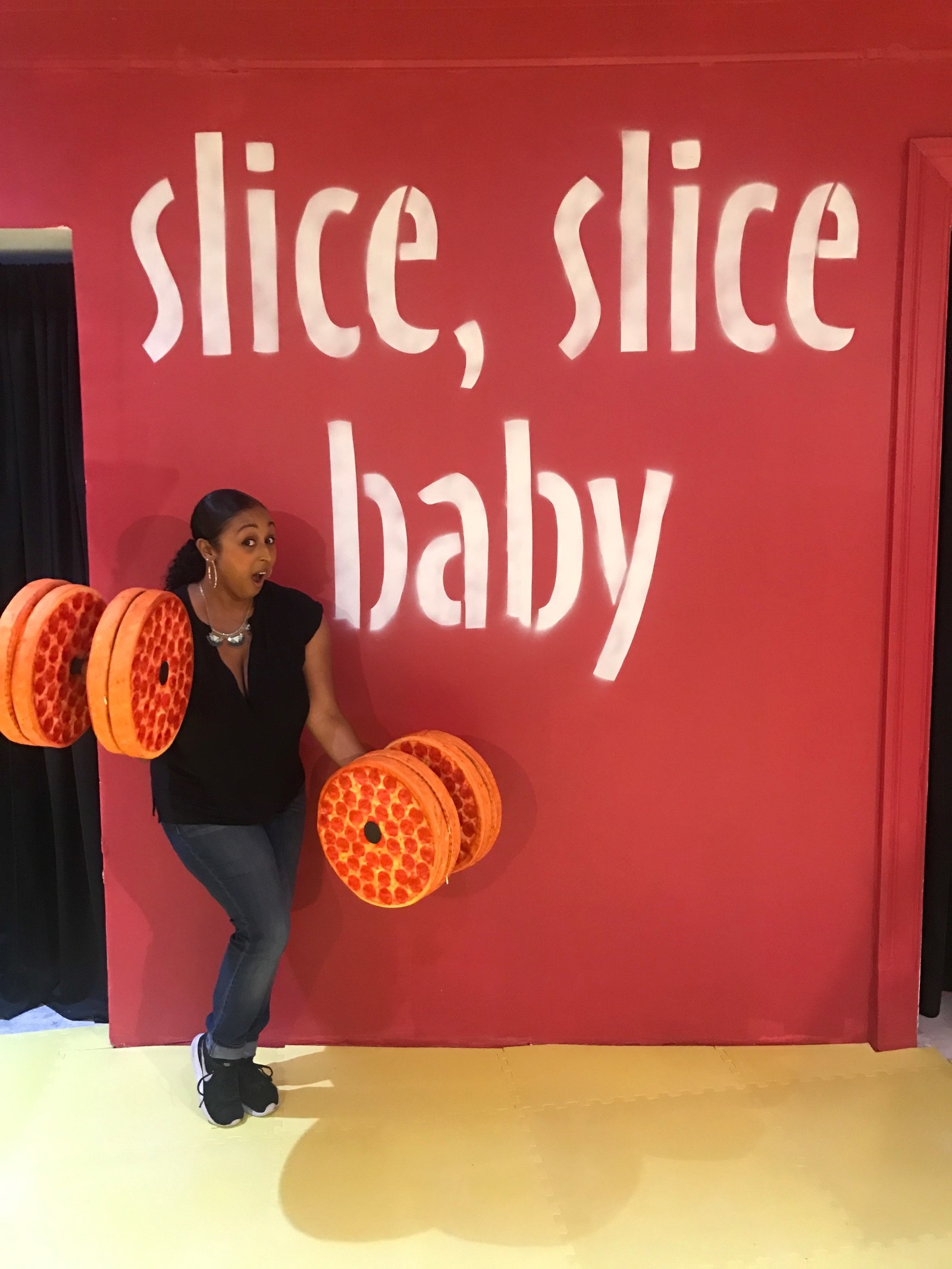 Next, you'll enter a large gallery where you can appreciate some fun art...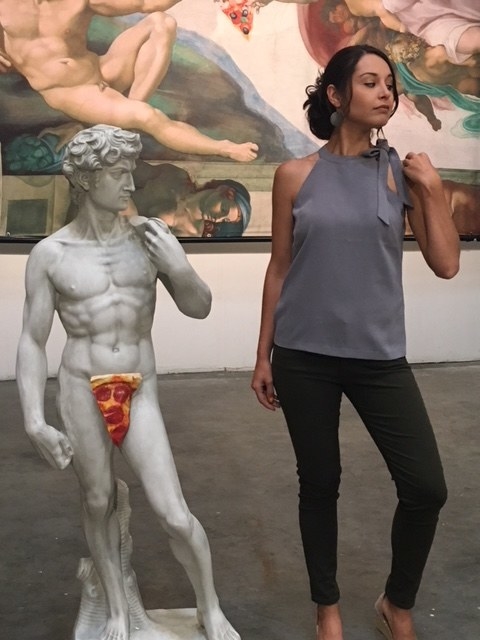 Like "California Style"...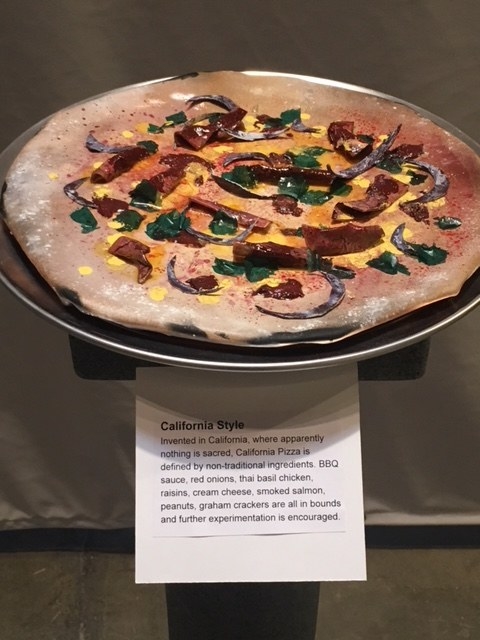 And "Detroit Style", which we didn't even realize was a thing, but sounds so delicious!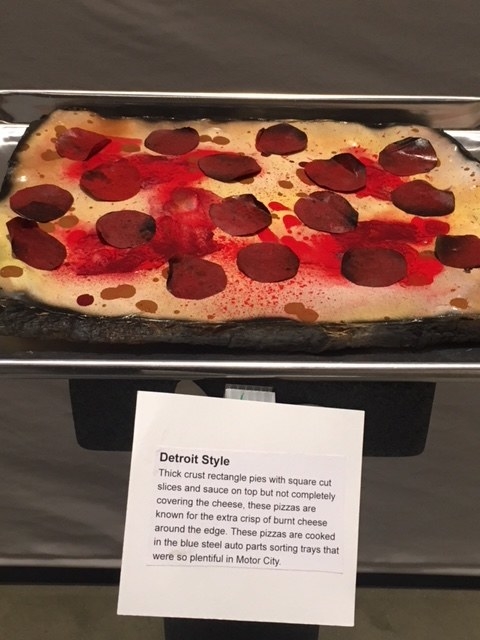 But be careful — in this room, you may find yourself in a serious debate over which style of pizza is the best.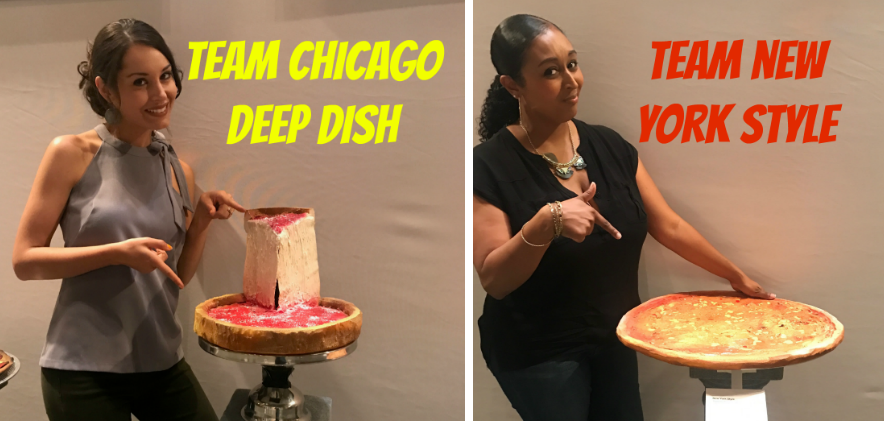 There's also a room with a giant castle made of pizza boxes, where you can sit on a royal pizza topping throne made out of giant pepperoni logs.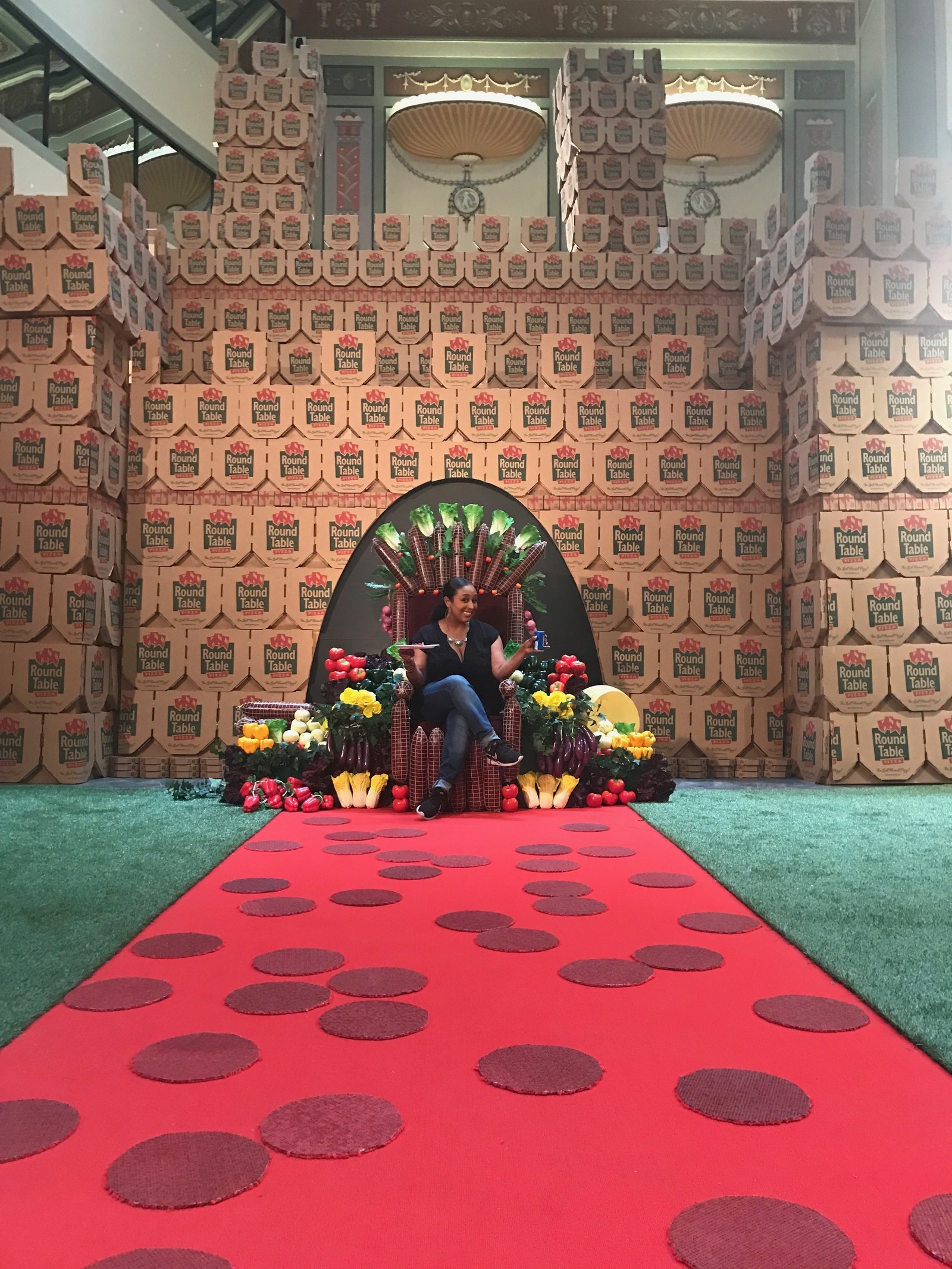 And partake in a royal feast of Round Table Pizza.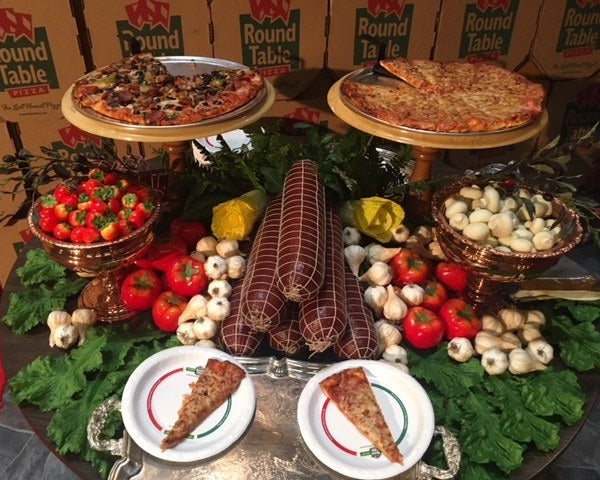 There's some really cool graffiti art throughout the exhibit.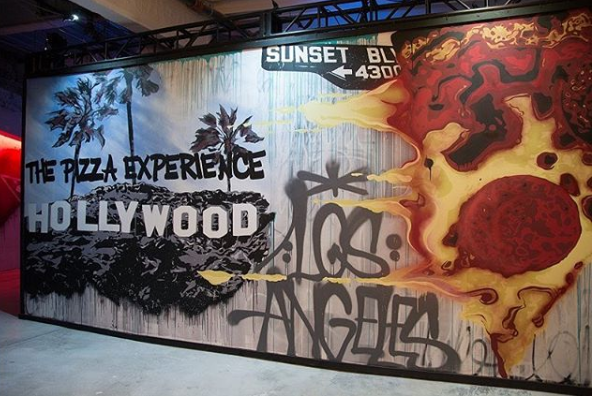 And a pizza museum isn't complete without a room inspired by those times when you get the late-night ~munchies~. LOL.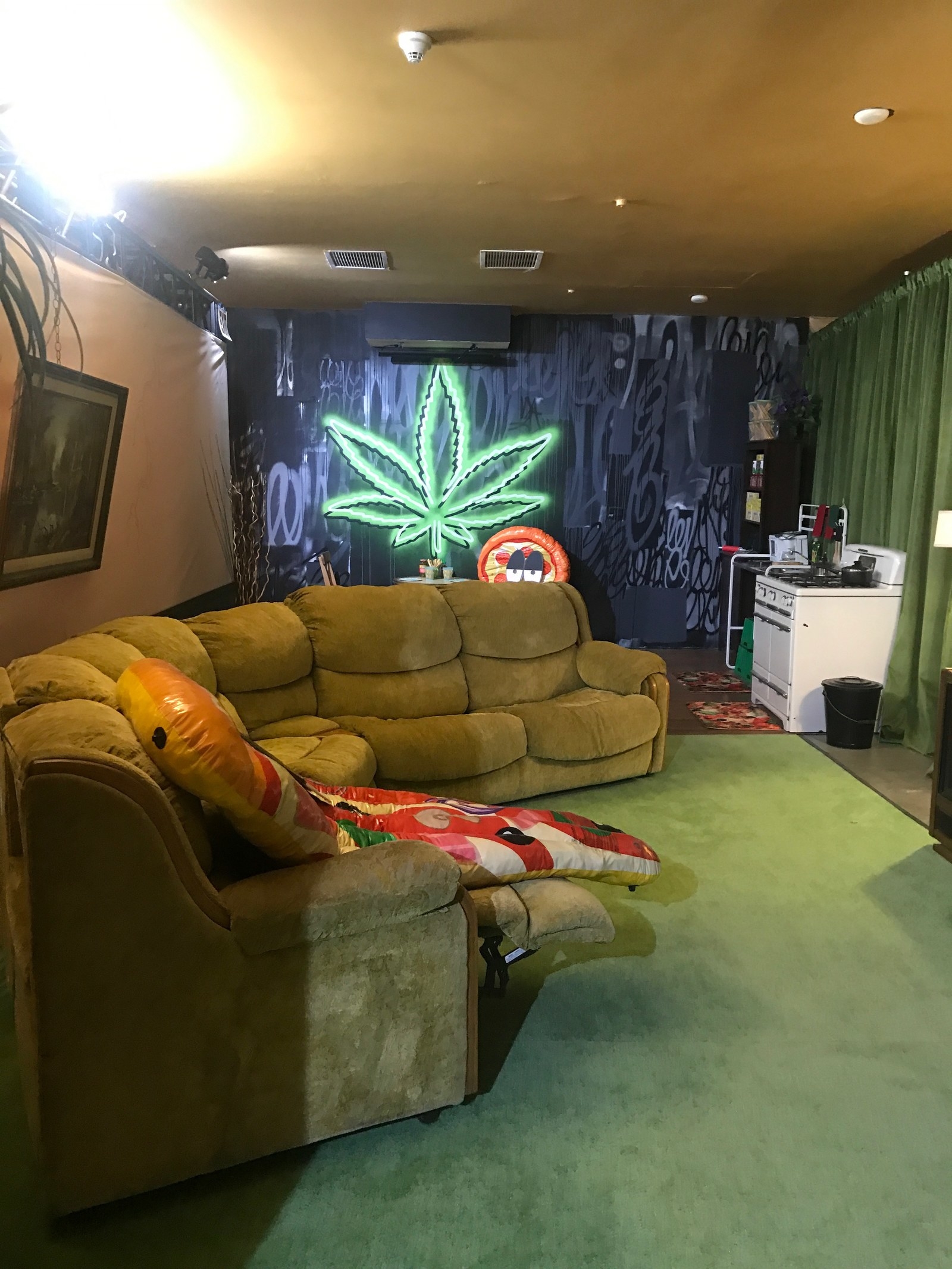 Say hello to Inflatable Stoner Pizza in the corner, guys!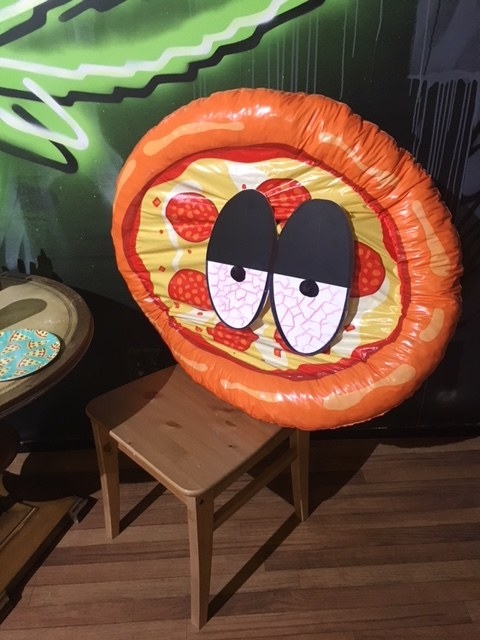 You'll get a real ~slice~ of inspiration for your own home when you enter the bedroom and bathroom set devoted to pepperoni.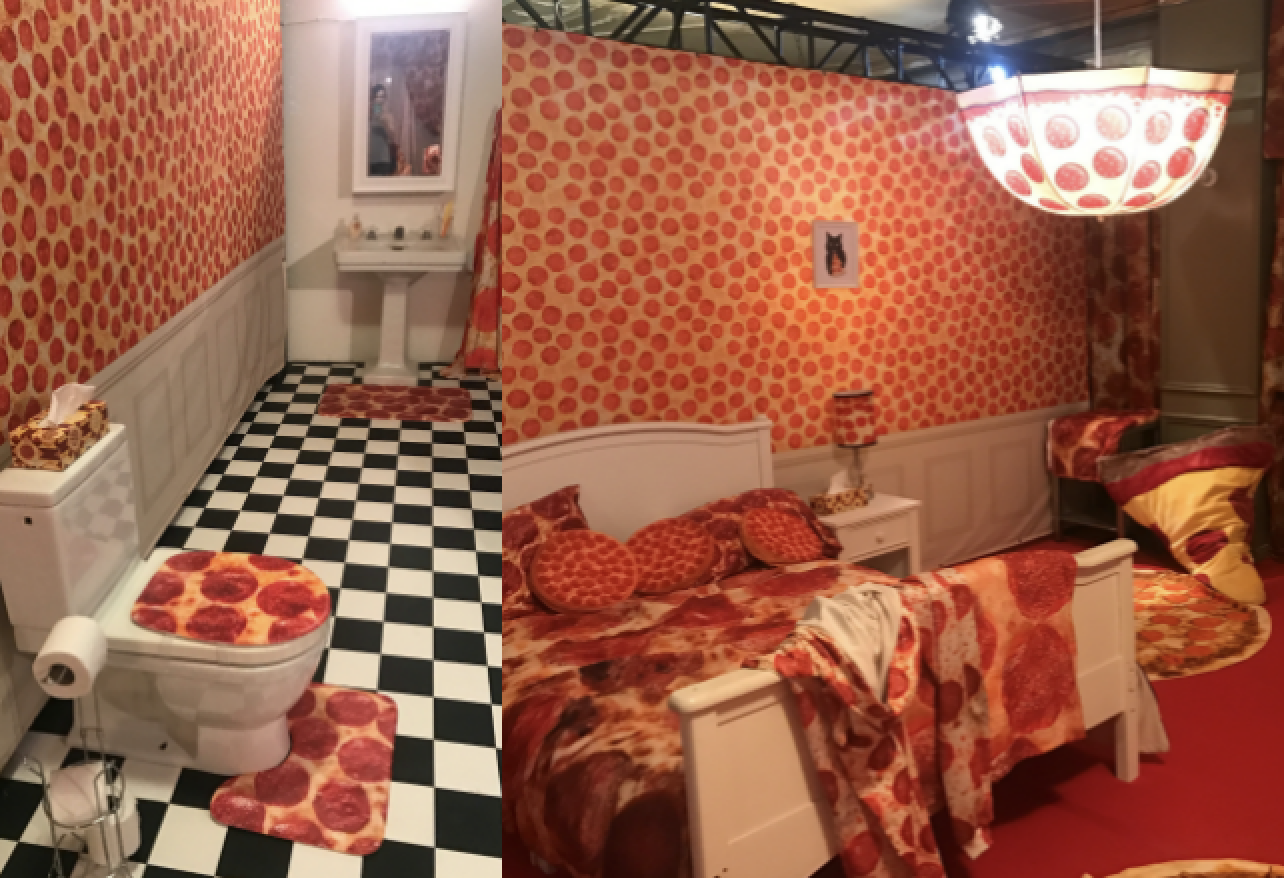 In the bedroom area, you'll find a closet full of pizza-themed outfits you can throw on for photos.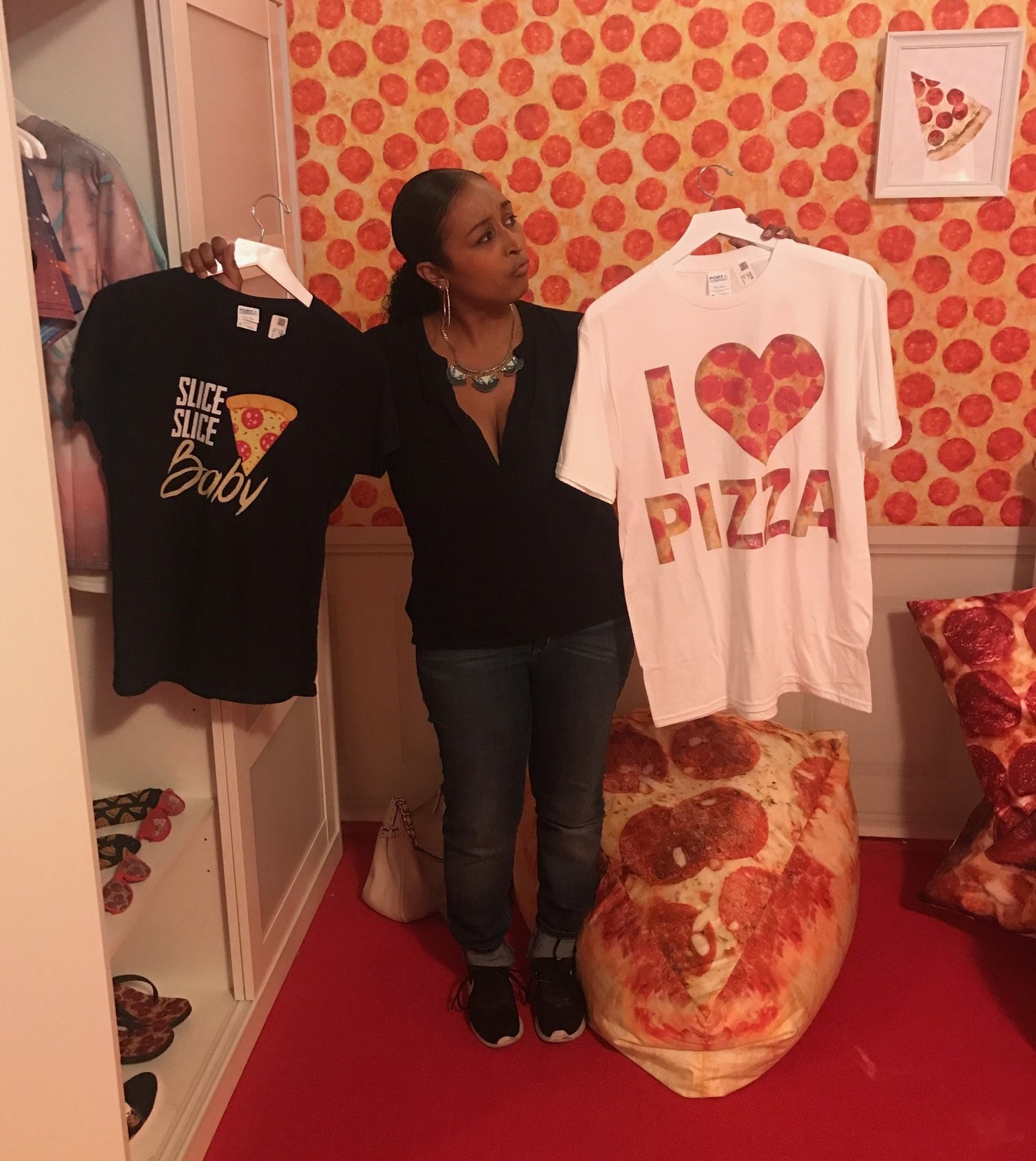 And they didn't forget about their carb-conscious visitors! There is an entire room devoted to pizza's healthy cousin — cauliflower pizza.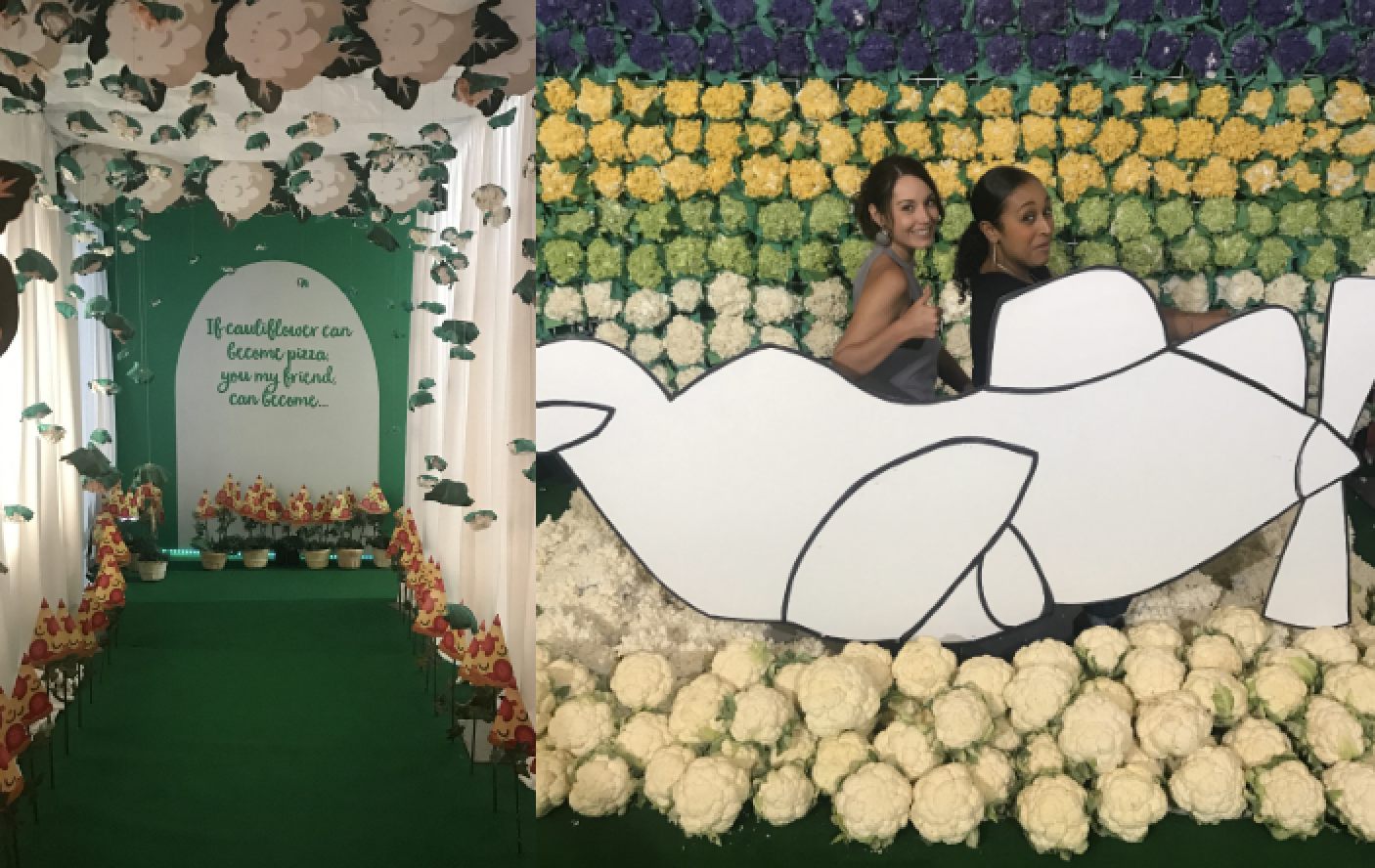 Overall, it was a pretty solid experience. We do wish there were a few more pizza samples and snacks, but it's a pretty fun walkthrough, and there are cute pizza-themed touches around every corner.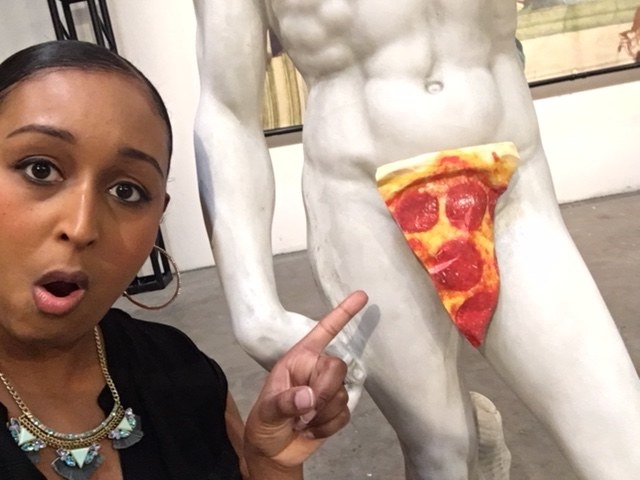 So, if you're in a search of a good Instagram pic, you dough-nt wanna miss this! Go check out The Pizza Experience, open now through January 29th.