Carrie Underwood recently revealed that she had received over 40 stitches in her face back in November, following a fall on the steps of her Nashville home. She also broke her wrist during the incident.
This was part of a year-end letter to her fan club, according to Taste of Country.

Just about a month after Carrie's fall, reality TV star Adrienne Gang tweeted the following photo, which has recently been getting attention.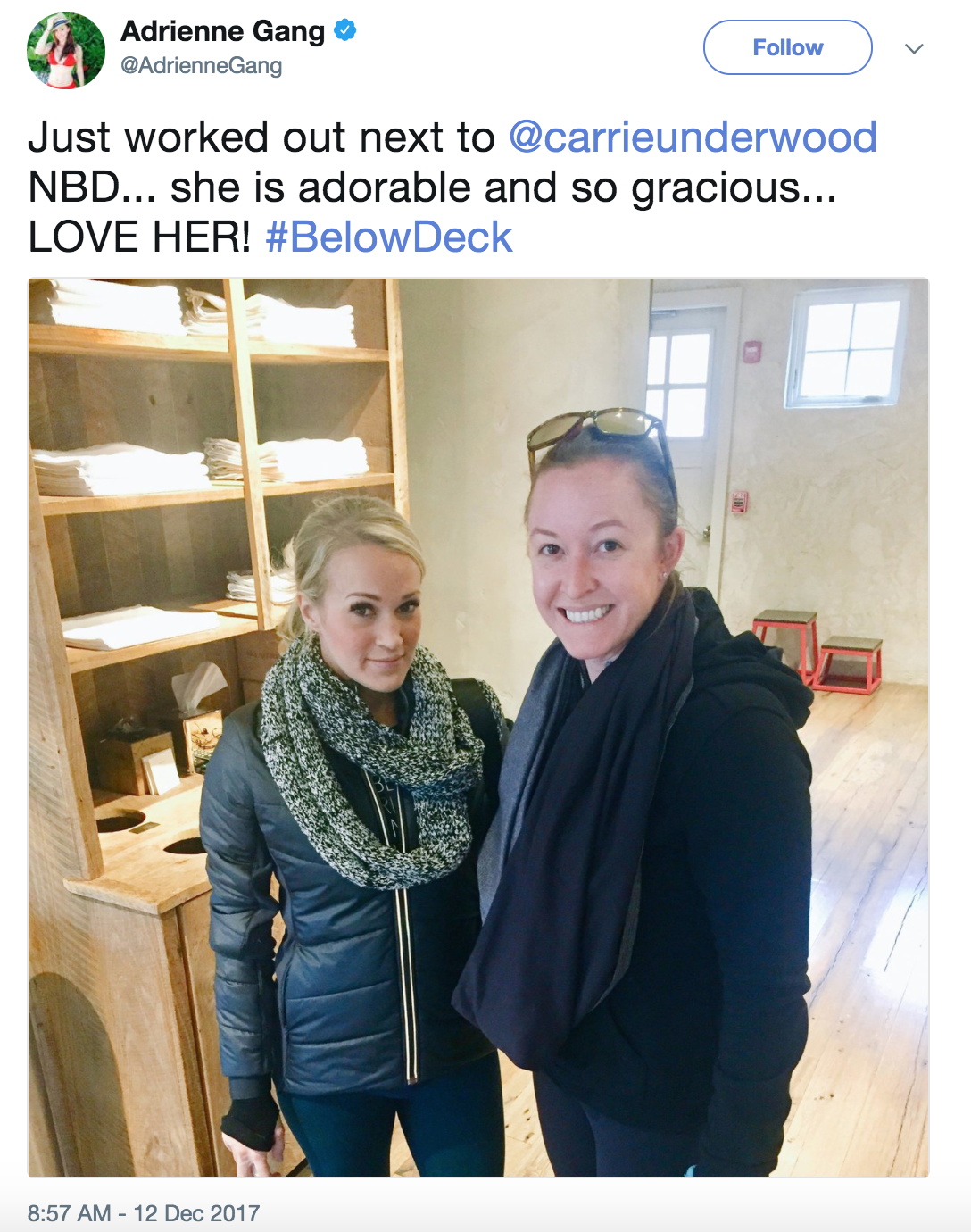 On Tuesday, Adrienne responded after being asked about the details of Carrie's face on Twitter.
Since the fall, Carrie has not shared any recent photos of herself on social media except the pic below where her face is covered with a scarf.
When you're ready to share selfies again, Carrie, we will all think you look wonderful, no matter what!