Well now, Texas is experiencing a heatwave. Here's the forecast for this week for reference: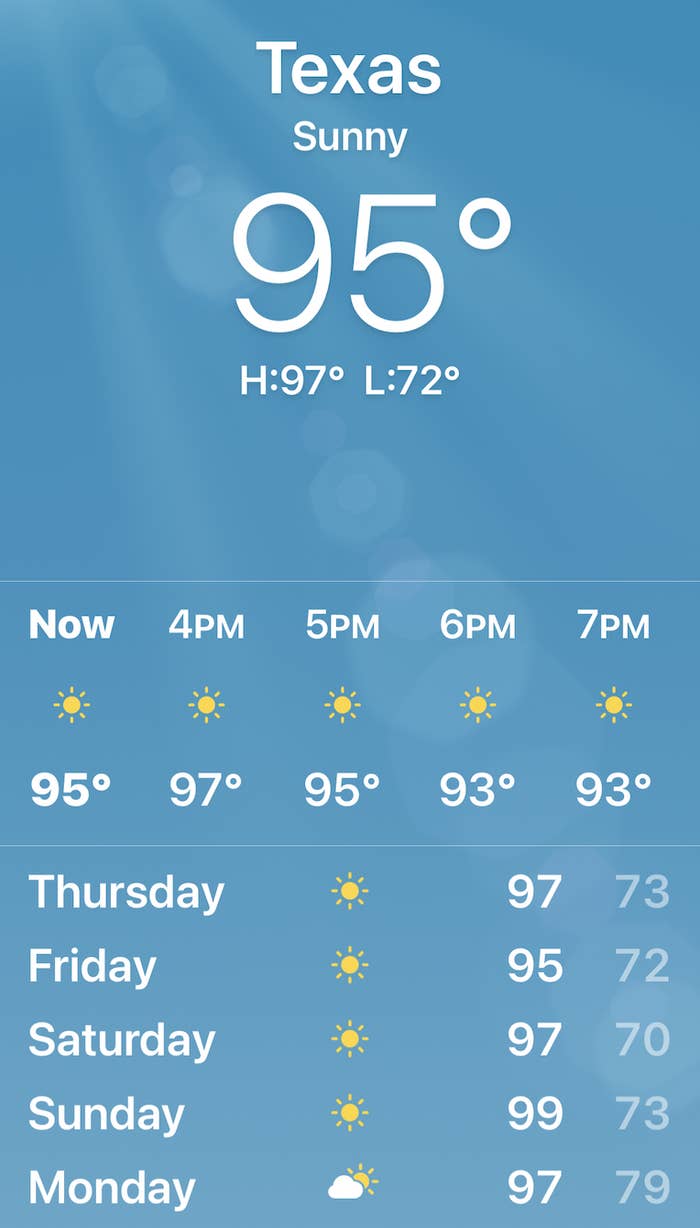 And the ERCOT (Electric Reliability Council of Texas) has asked residents to conserve energy by not using their AC. If they do, here are their thermostat recommendations:
So, of course, Twitter jumped at another opportunity to troll the Texas senator.
People are just waiting for Ted to go on a vacay to cool off during this heat crisis.
And they are fully expecting him to hit the slopes to escape the hot temperatures.
The memes just keep rolling in.
Each one is funnier than the last.
Now we wait to see if Ted really does skedaddle off to a cooler place to escape the brutal Texas heat just because he can.