Jeanette Reyes — who goes by JR — has been a journalist for nine years. She is currently a full-time anchor in Washington, DC for "Good Day DC."
In her video — which has over 5 million views — a scammer tries to claim that JR has a warrant out for her arrest and owes over $2,000. She pretends to get ready to pay for the fake fee with a credit card by saying, "It's 3, 2, 1...Good evening. We are live on television right now with an investigation into scam callers. We have the FBI on the line. They are tracking this phone number as we speak. Sir, what is your full name again?" The man then hangs up.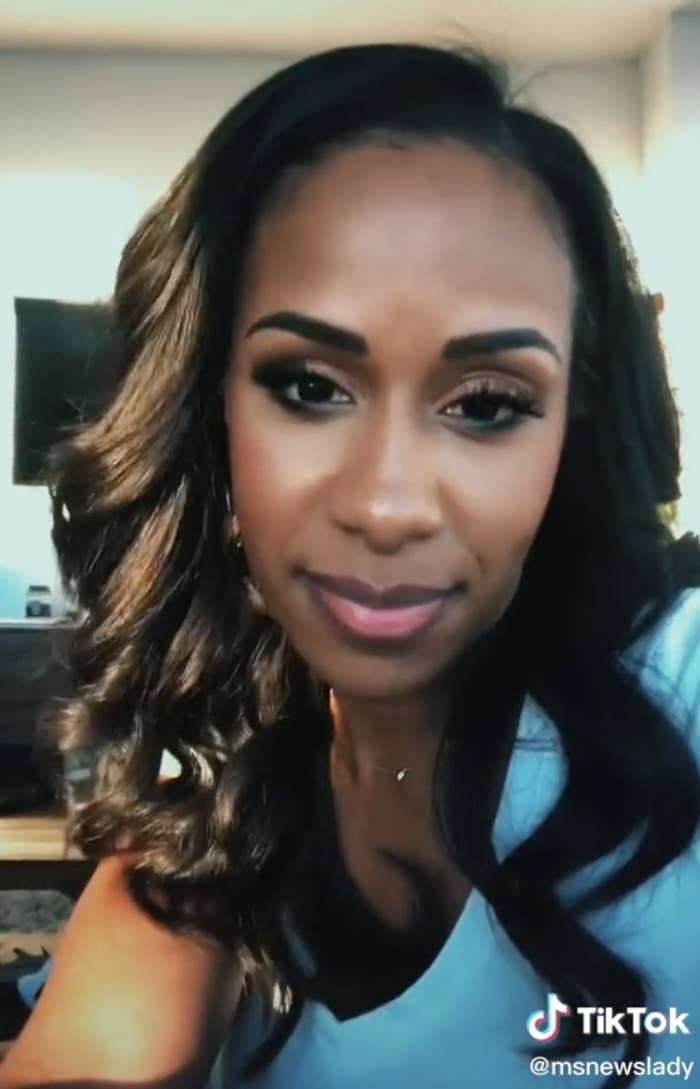 BuzzFeed spoke to JR, who said she made the video because she has been getting a lot of scam calls lately. "I know the anchor voice can be a little jarring when it comes out of nowhere, especially when you're being told you're on live television with the FBI on the line. It took quite a few tries to get a human scammer (instead of a robocall). I almost didn't post it because I wanted the scammer to actually react. But I guess abruptly hanging up is just as good," she said.
And her favorite video to date is actually the first one she made with her husband. "At the time, we thought, 'Either people are going to think this is cringeworthy or somewhat funny.' Much to our surprise, it took off with more than 7 million views." Here's the video where she jokes about how people think news anchors talk at home: