In the past, we've shown you some of the McDonald's menu items you can't get in America — like the Grilled Chicken Twisty Pasta served in China — but, today let's specifically talk about what's being served in the UK!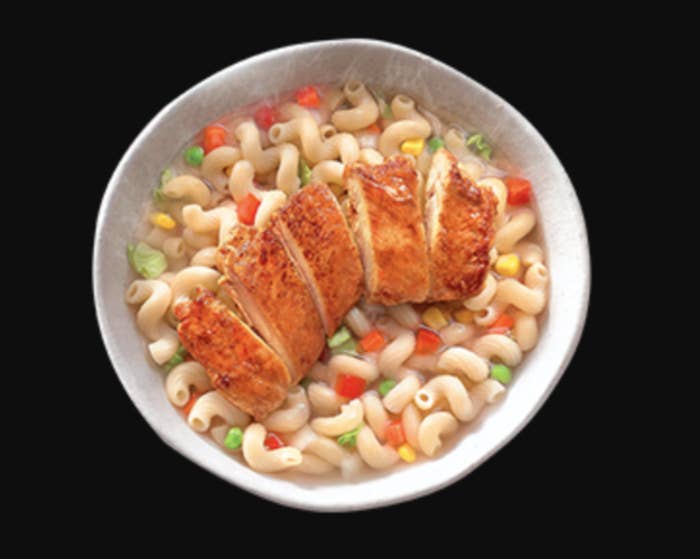 TikTok user @isseypovs recently went viral for sharing what she orders at the McDonald's in Britain:
She orders the Sweet Chili Chicken Wrap (RIP to the American McDonald's Snack Wraps 😭):
And then she enjoys a Cheese Sharebox to herself — online these things are called Nacho Cheese Wedges:
As an American, the video made me very curious about what other foods you can order at a McDonald's in the UK. So, I started looking for similar videos on the app.
I stumbled upon one that show just how much larger our drink sizes are than theirs:
The American size SMALL drink is nearly equivalent to the UK's LARGE. Oh, and the American large is almost a liter. 😳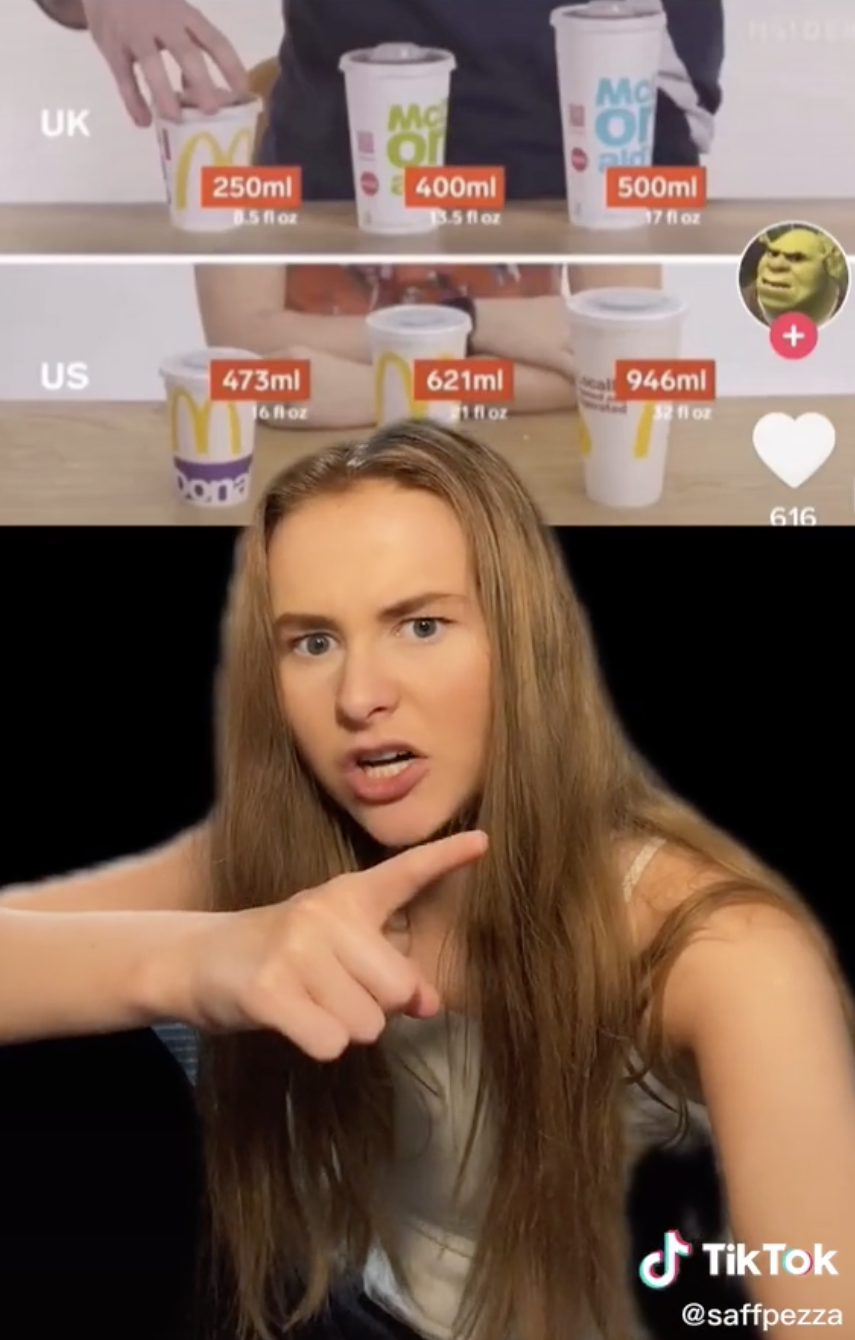 Next I found user @leahxlchannel's three-part series highlighting popular McDonald's menu items in the UK:
The main breakfast items that are different from what we have in America are the Bacon Roll and the Cheesy Bacon Flatbread. (Also, I don't think the US offers doubles on breakfast items.)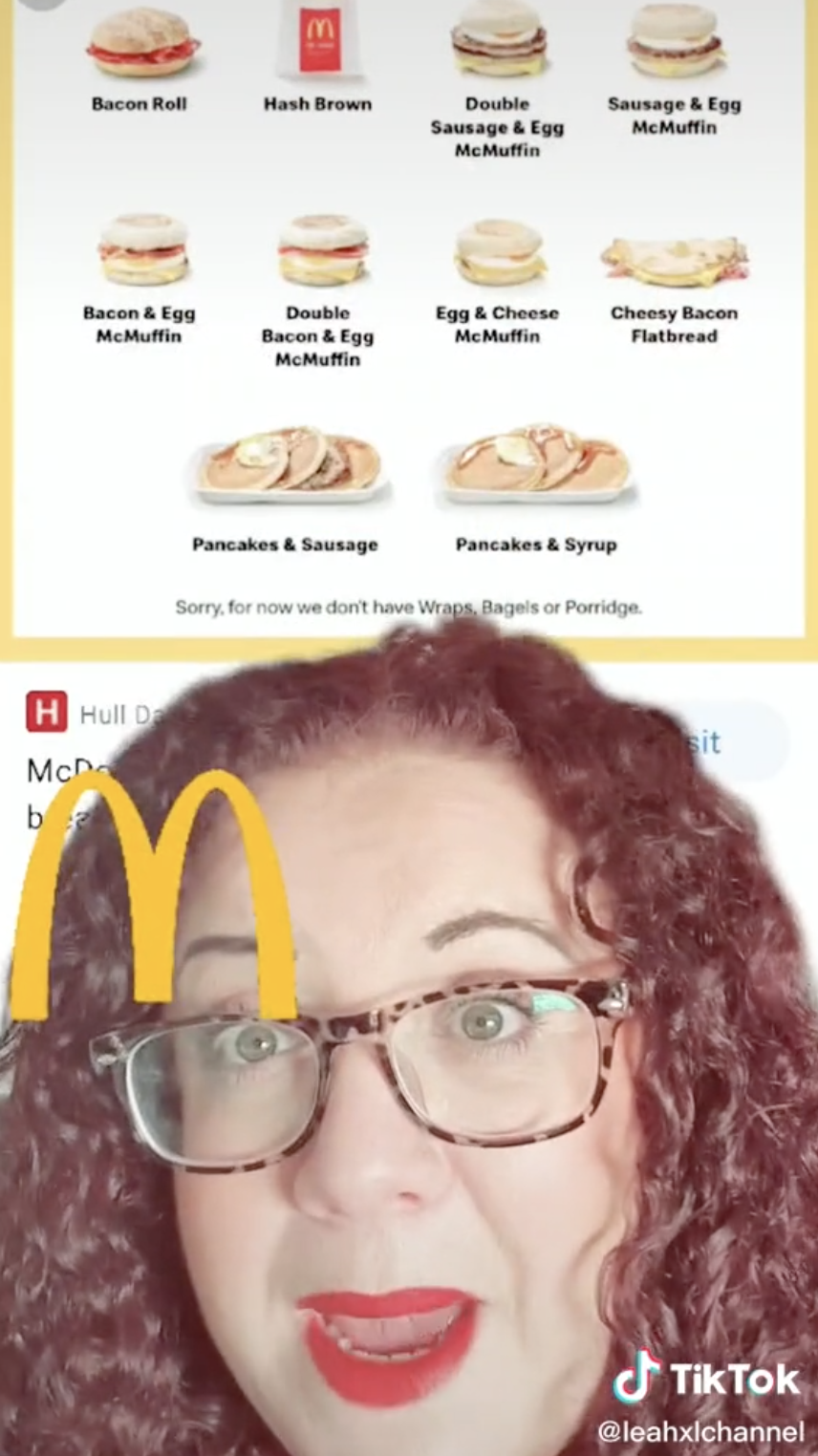 In her next two videos, she shared some of the lunch items:
The differing lunch items that stuck out to me were the Triple Cheeseburger, the Bacon Mayo Chicken, and the Chicken Legend.
Her last video personally made me very jealous:
The UK serves a BBQ and Bacon Chicken One (lol, I love how they call their wraps "ones") and Chicken Selects (AKA chicken strips):
They also serve Mozzarella Dippers and, during the holidays, they have Cheese Melt Dippers:
I should once again reference the sizing differences that were pointed out in this video. This time, it was about the fries. Britains, I am so sorry your small fry is the size of a kiddie size fry in America.
What McDonald's UK menu items do you wish were in America? The McDonald's UK website has a complete list of their menu items if you're still curious!