Heather Harp and David Miller have been dating for about four years. And before they lived together in their current city — Los Angeles — David lived in Texas, where he worked for NASA.
In the viral video, Heather asks David how he accidentally started working for NASA. David replies, "I got an interview for a job working on airplanes, then got a call back saying, 'Hey, there's a different job that we think you might like and it's for the Manipulator, Analysis Graphics, and Interactive Kinematics (MAGIK) team.' I was like, 'I don't know what that is' but I said, 'Sounds interesting. Since you're calling me back, I'm assuming I can get an in-person interview. I'd like to hear about both jobs when I do that."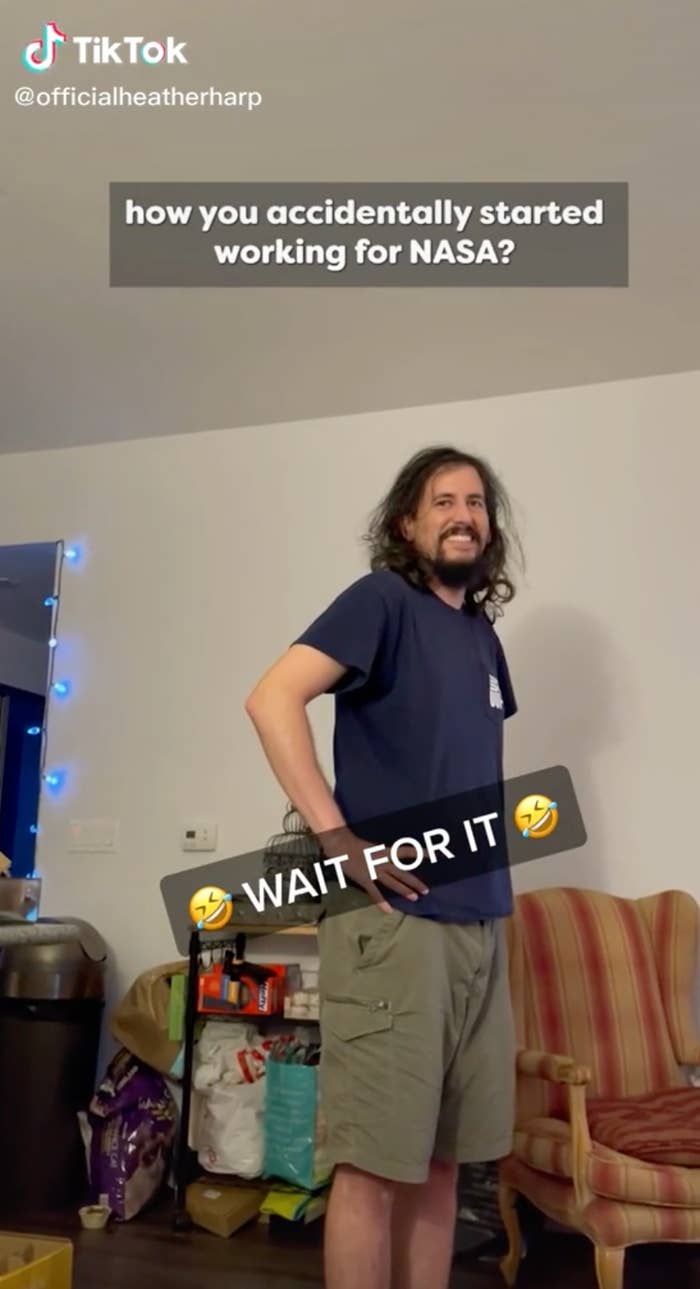 A few weeks later, David got a call that he was offered the job. "I assumed I got hired for the first job, but it was actually the second one — one that I never even had an interview for. And it was for something that I totally didn't understand. So I moved to Texas and started doing that job," he explained in the TikTok.
And it wasn't until his first day of work when he was completing orientation paperwork that David realized he was doing an entirely different job than he thought he had moved for. HE WAS WORKING FOR NASA.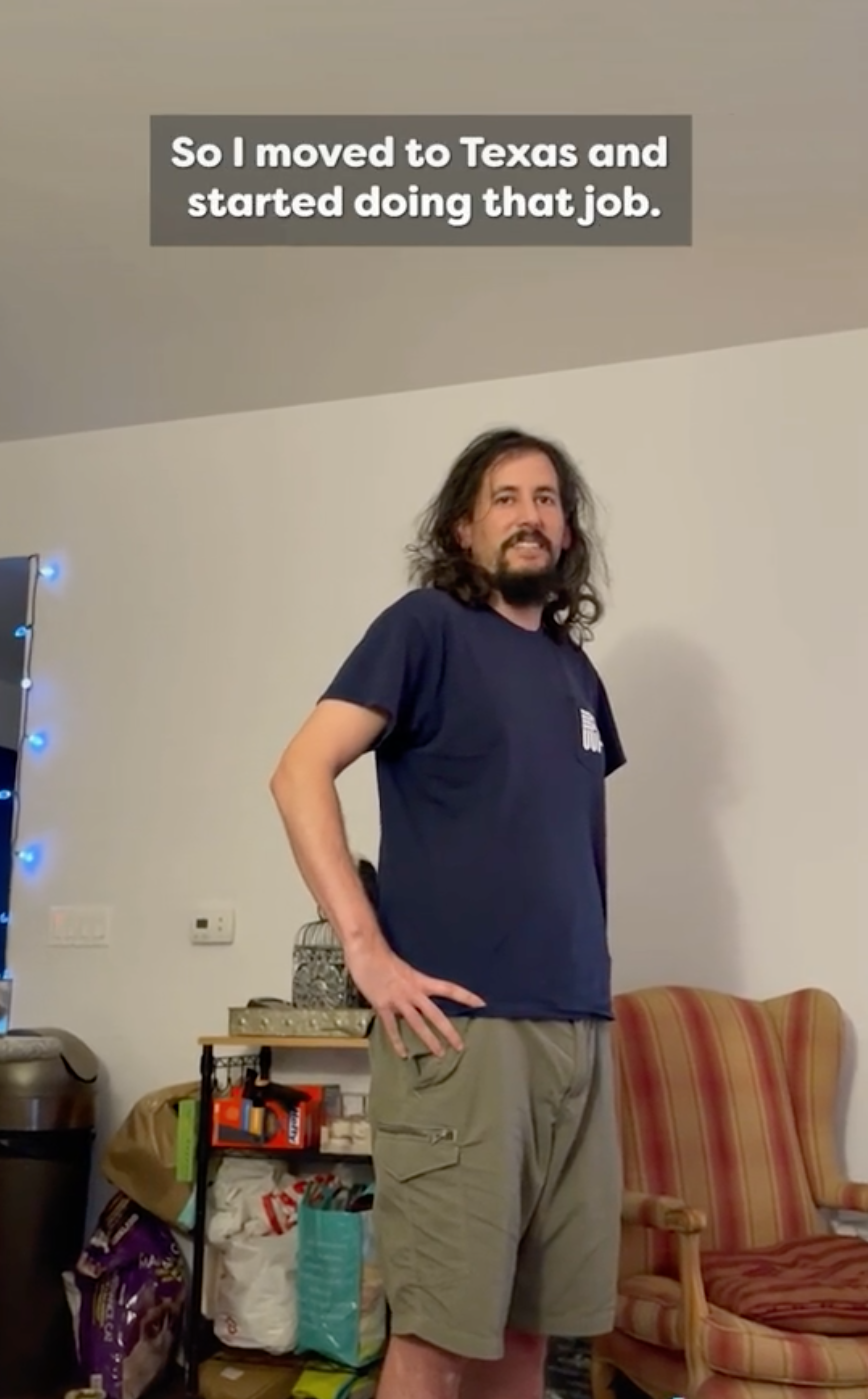 Of course, the TikTok comments were hilariously on point: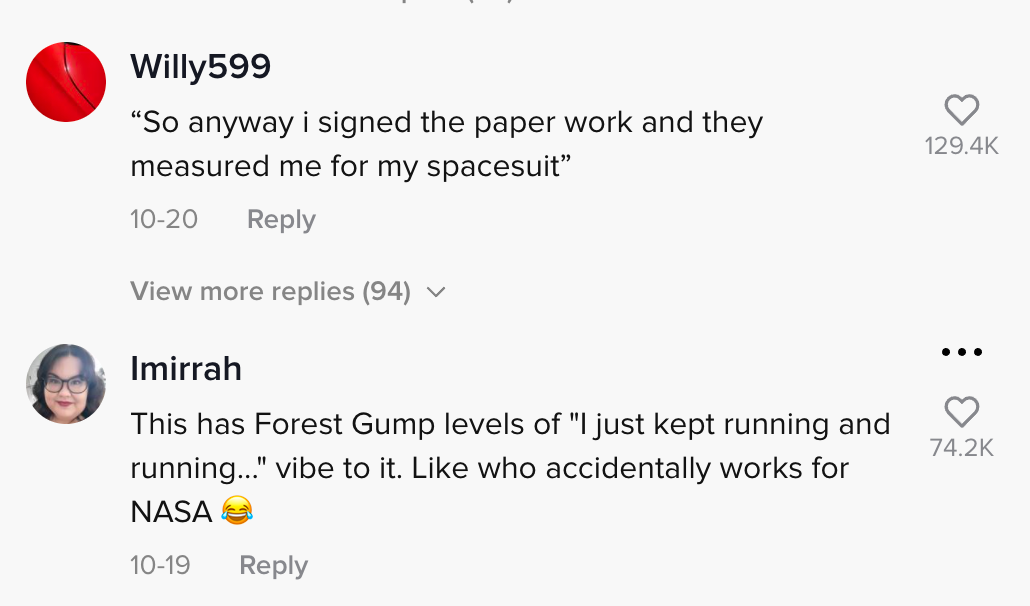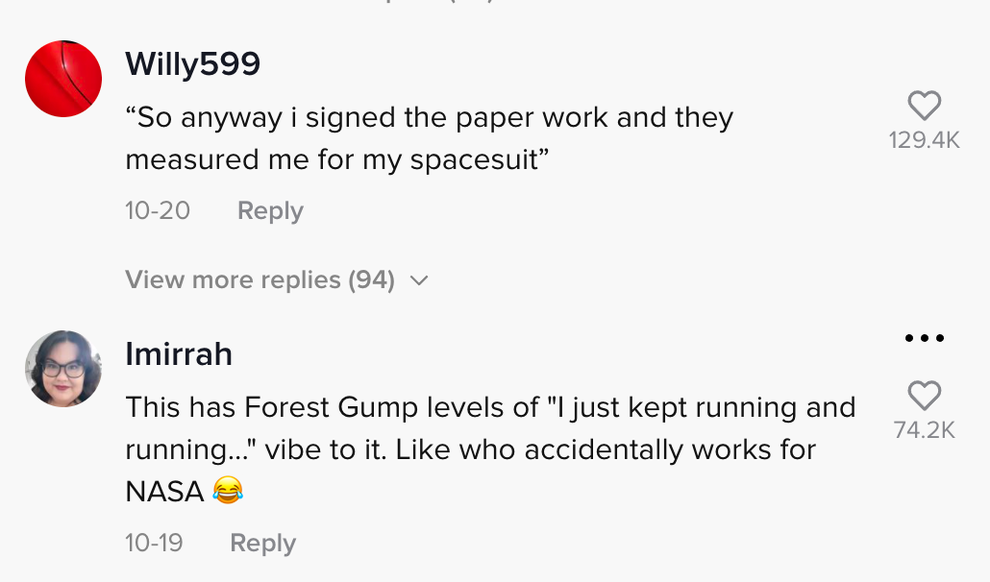 I'd really be doing you a disservice if I didn't at least showcase a few of these...

Like how sometimes we use the wrong formula but still wind up with the right answer.

Put your hand up if you don't relate to David at all.

Touché.
Anyway, back to the story! BuzzFeed spoke to Heather and David to learn more about his surprise NASA employment.
Even though David isn't employed by NASA anymore, he said working there for the eight years that he did was very cool! "I got to work on things that went into space and physically touch them and make a difference. I was also in Mission Control when things were happening in space, like spacewalks and dockings."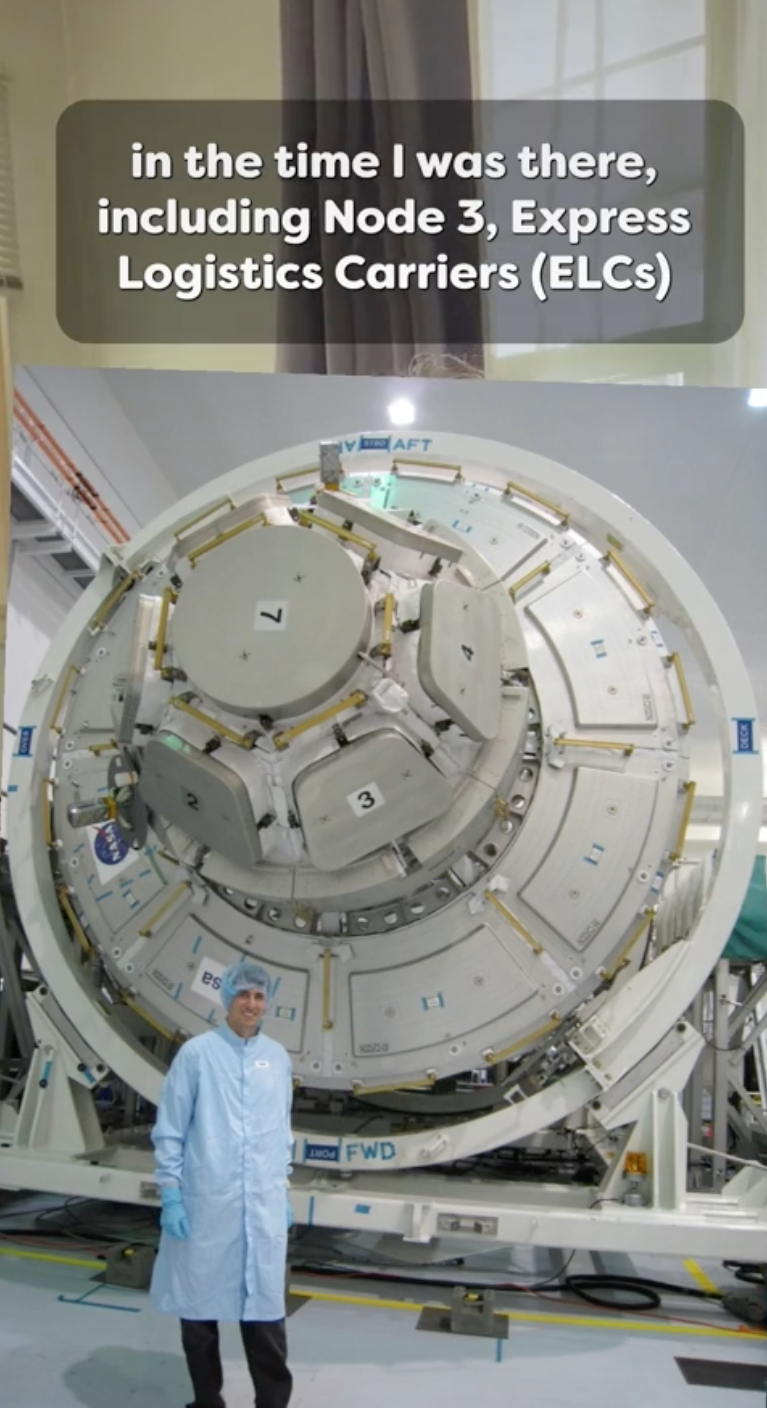 So, there you have it. If you interview for one job, but get a call asking if you're interested in working on the MAGIK team, just say yes — you never know what could happen!!! And if you're curious about what David does now, well, he owns an experiential photography company called LA Photo Party — check it out on YouTube!