In case you live on a planet other than earth, JLo and Shakira performed at the halftime show this past Sunday.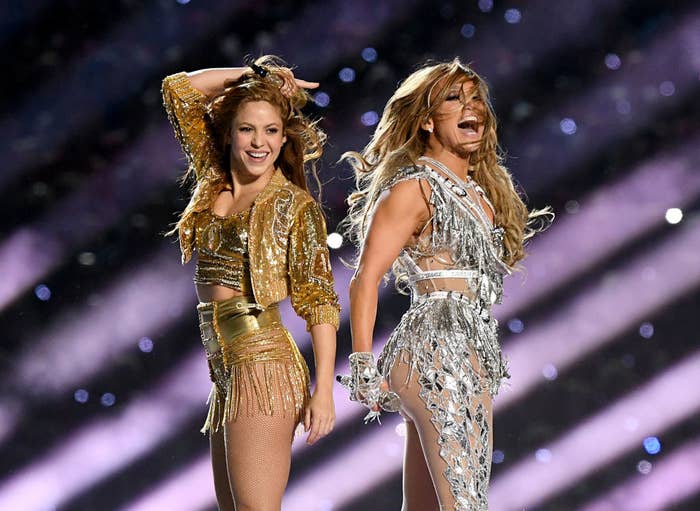 I was glued to the screen as I watched from my couch – cheese dip in hand. Drool forming.
IMO, they deserve praise for the training and dedication that went into executing such a seamless performance.
And for representing so many cultures (see what I mean here), as well as sending an empowering message to young women.
However, even after such an amazing performance by the two, there were some people who had...erm...opinions:
And thus arguments ensued on social media:
One Twitter user replied to the above tweet, saying, "Half porn? With all due respect, the only reason most (white) Americans are reacting like they have never seen this before, is because they are Latinas... And the truth is, that your own pro cheerleaders show more crotch than JLo did and on a daily basis."
As a mom (and a woman) who supports all fellow moms (and women), it was upsetting to say the least.
It's a horrifying reality and a double standard.
It's 2020 and it's time we showed support for women and mothers.
So, can we all just realize this is the only message we can TRULY be upset about when it comes to their performance?
Congrats to two badass mommas for an incredible performance!