1.
Feb. 2 is also Shakira's birthday, which means she turned 43 on the same day she delivered this killer performance.
3.
Shakira performed a zaghrouta as a nod to her Lebanese heritage.
4.
Yes, that was J.Lo's daughter, Emme Maribel Muñiz, singing "Let's Get Loud" during her mom's set. The staging, which featured Emme and other children in silver cages, was a subtle nod to family separation policies at the southern border.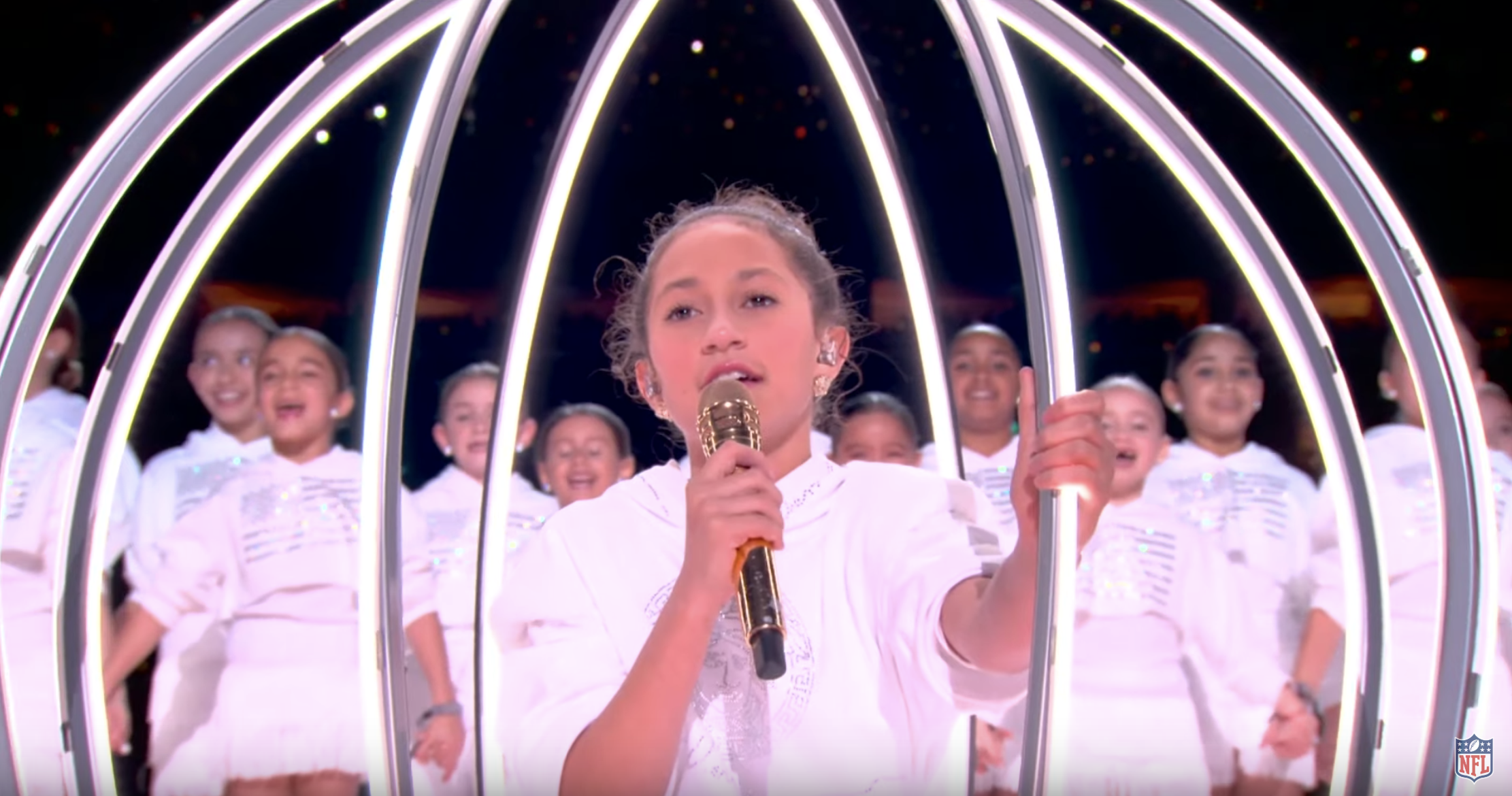 5.
At the very beginning of her set, Shakira danced a style called Mapalé, which is of Afro-Colombian origin.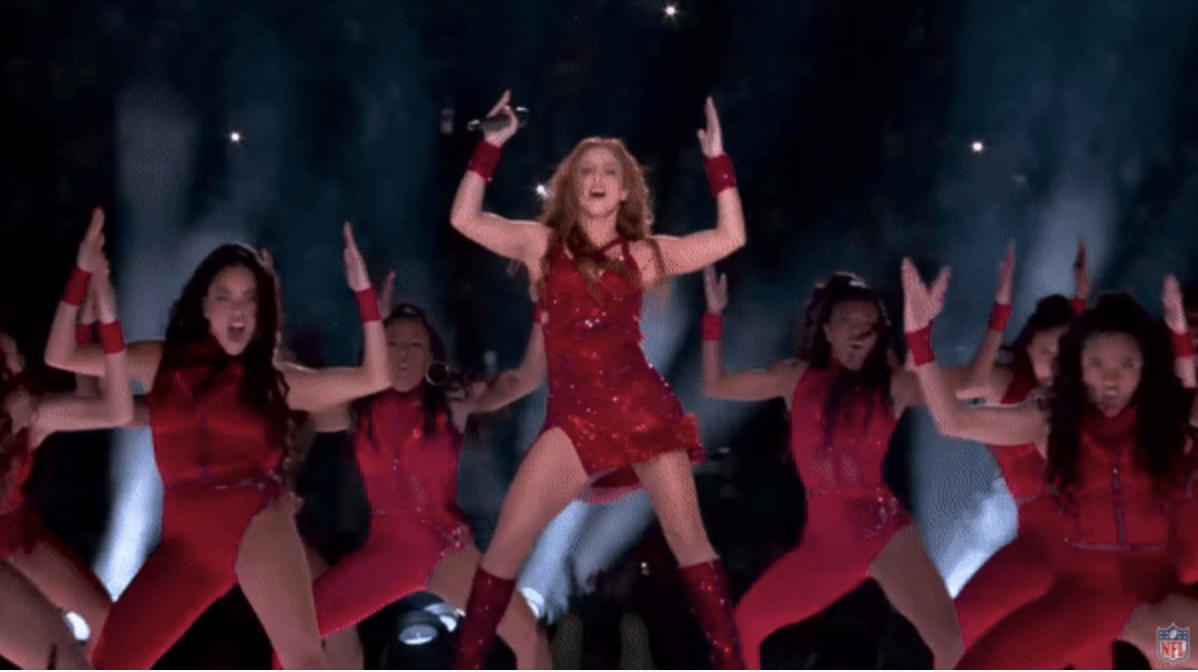 6.
During her performance of "Waka Waka," she also performed champeta, a dance native to her hometown of Barranquilla, Colombia.
7.
Ahead of her performance, Shakira introduced Liz Dany Campo Diaz, the young Colombian dancer who helped her incorporate champeta into her performance.
8.
Swing Latino, a world-champion salsa group from Cali, Colombia, performed with J.Lo near the end of her set.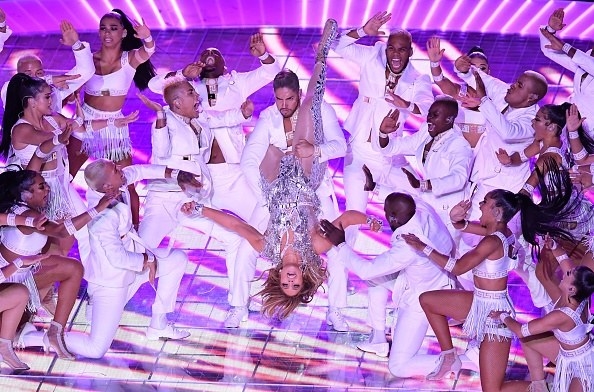 9.
Bad Bunny's silver coat featured more than 13,000 Swarovski crystals, and one of the rings he wore featured the number 24 in tribute to Kobe Bryant.
10.
J Balvin's outfit may have been more understated, but he took his time onstage to debut his new Air Jordan collaboration with Nike.
11.
J.Lo's five outfits were designed by Versace, and her styling team designed 213 costumes and 143 pairs of shoes for Jennifer and her dancers.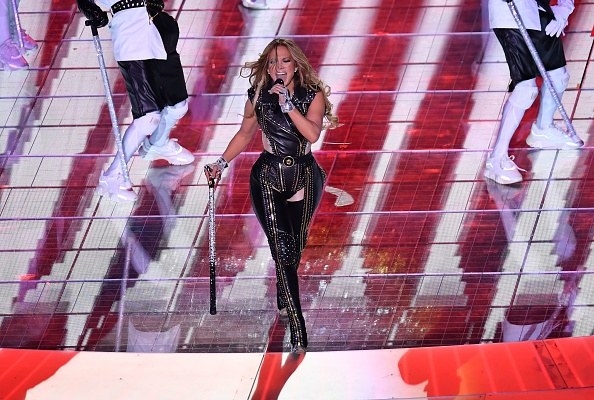 12.
One of these outfits was a feather coat emblazoned with the US flag, which J.Lo took off to reveal the Puerto Rican flag on the other side.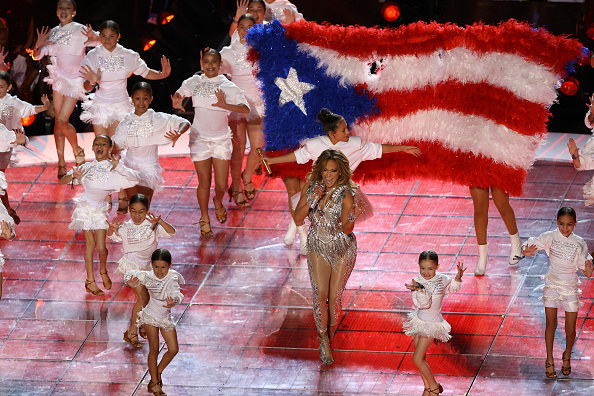 14.
The choreography for J.Lo's set was put together by Parris Goebel and featured dancers from Royal Family, a champion hip-hop dance group from New Zealand.
16.
Even though they split their time onstage, both stars took time to participate in each other's sets, with Shakira playing the drums during "Let's Get Loud" and J.Lo singing the opening line of "Waka Waka."
17.
J.Lo and Shakira might not be the first Latinx artists to perform in the halftime show, but 2020 is the first time that a large portion of the singing was in Spanish.