Recently, TikTok user @missbeifong went viral for sharing her favorite moment during a celebrity interview and asking others to share theirs:
Her favorite interview moment happened during the Hunger Games press tour, when Woody Harrelson realized that Chris and Liam Hemsworth were brothers — after he had shot an entire movie with them.
Soon after, other people started sharing their favorite moments — like user @kobeoverlebron1, who reminded us of that nerve-wracking moment when we thought Maisie Williams revealed a GIANT spoiler on The Tonight Show Starring Jimmy Fallon:
Turns out, her episode aired on April Fool's Day, so both she and Jimmy were in on the joke about Arya dying in the second episode of the last season of Game of Thrones.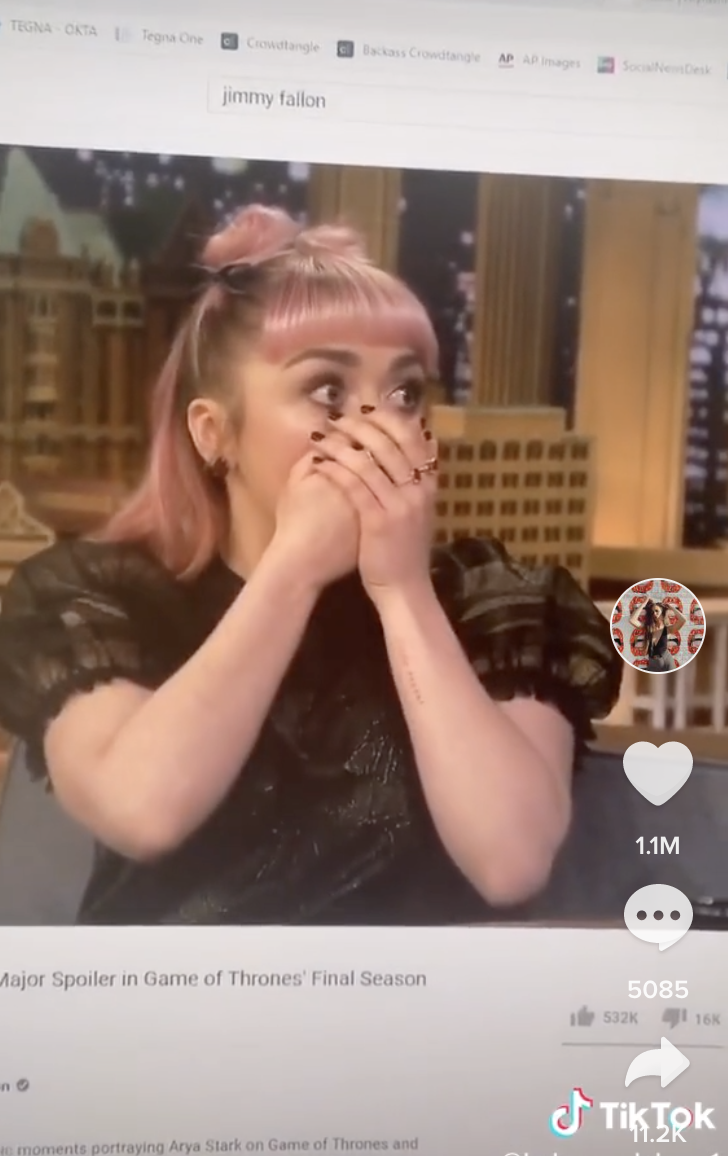 TikTok user @katelynrandom shared a Jessie Eisenberg interview, and it's one of the most awkward celebrity interviews I have ever seen:
While promoting his 2013 film Now You See Me, Jessie was interviewed by Romina Puga, and the whole thing is just cringey to watch. (Here's part two, if you're curious.)
Watch Aubrey Plaza get really angry at Michael Cera for grabbing her mic during this interview, shared by user @inlovewithaubreyplaaza:
The two were promoting their 2010 movie Scott Pilgrim Vs. The World. The interviewer claimed there was some serious ~sexual tension~ going on between the two — and Aubrey was not amused.
User @emilymoh3 shared a moment when Farrah Abraham got offended after an interviewer said she wasn't a celebrity:
Farrah Abraham is known for being on MTV's Teen Mom: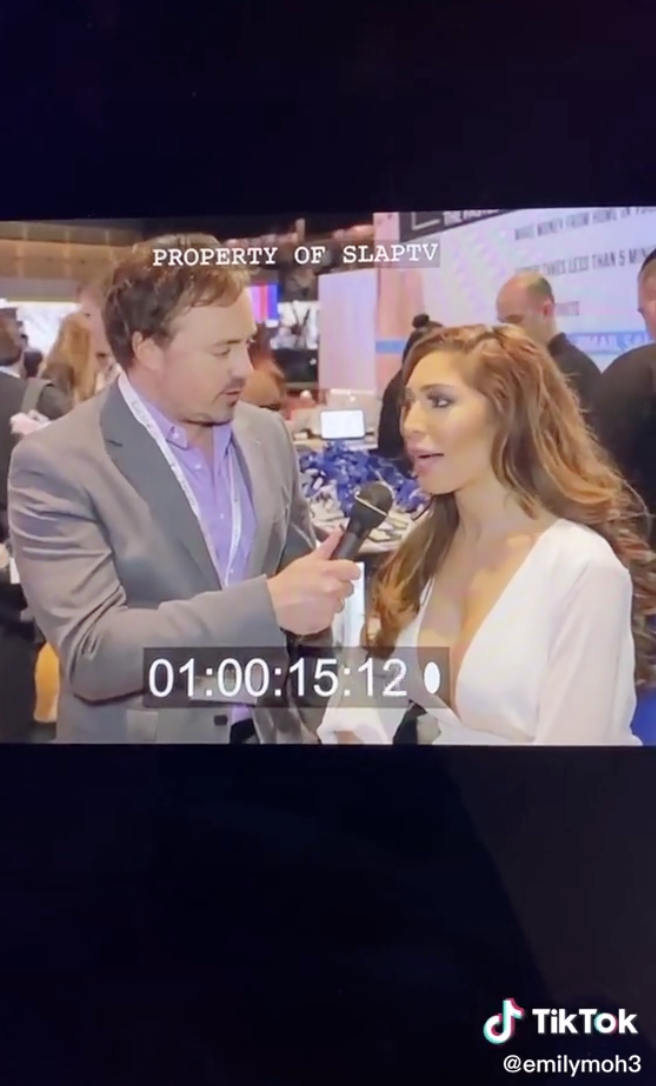 This hilarious moment of Lewis Capaldi on The Graham Norton Show was shared by TikTok user @jessie_khoo:
Host Graham Norton talked about Lewis's show selling out an arena, and Lewis casually responded, saying it happened because of his "raw sex appeal."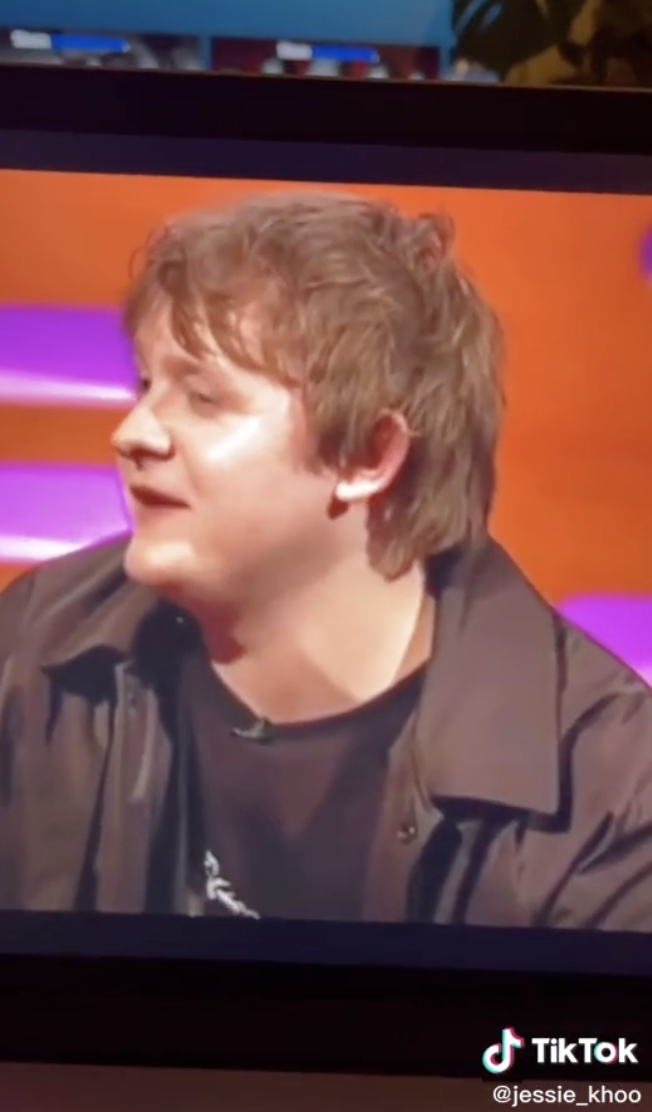 Another funny celebrity interview moment was shared by user @rachelt7789. It was when Demi Lovato was asked what her favorite dish was:
Not realizing the interviewer meant what dish does she like to eat, Demi responded with, "I like mugs because they're very comfortable in your hand and they hold hot things that you don't have to touch."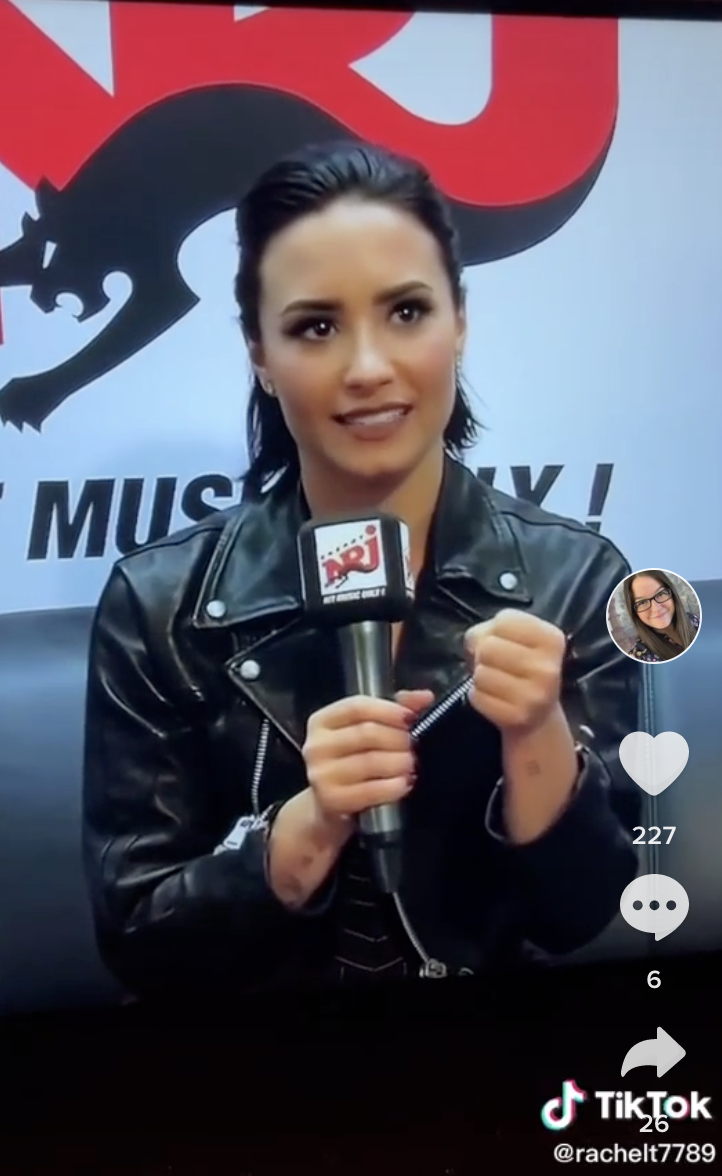 TikTok user @hgiiicosplay shared this amazing moment when a fan went ballistic after seeing Heath Ledger being interviewed...
...And after Heath saw how excited she was, he went and gave her a big smooch on the lips!
User @mailman10's favorite interview moment was when Good Morning America host Amy Robach brought up Carrie Fisher physically transforming while reprising her role as Leia in Star Wars: Episode VII – The Force Awakens:
Carrie called her out for putting emphasis on her losing weight. She said, "I did lose weight for this role and I think it's a stupid conversation." Well said, Carrie.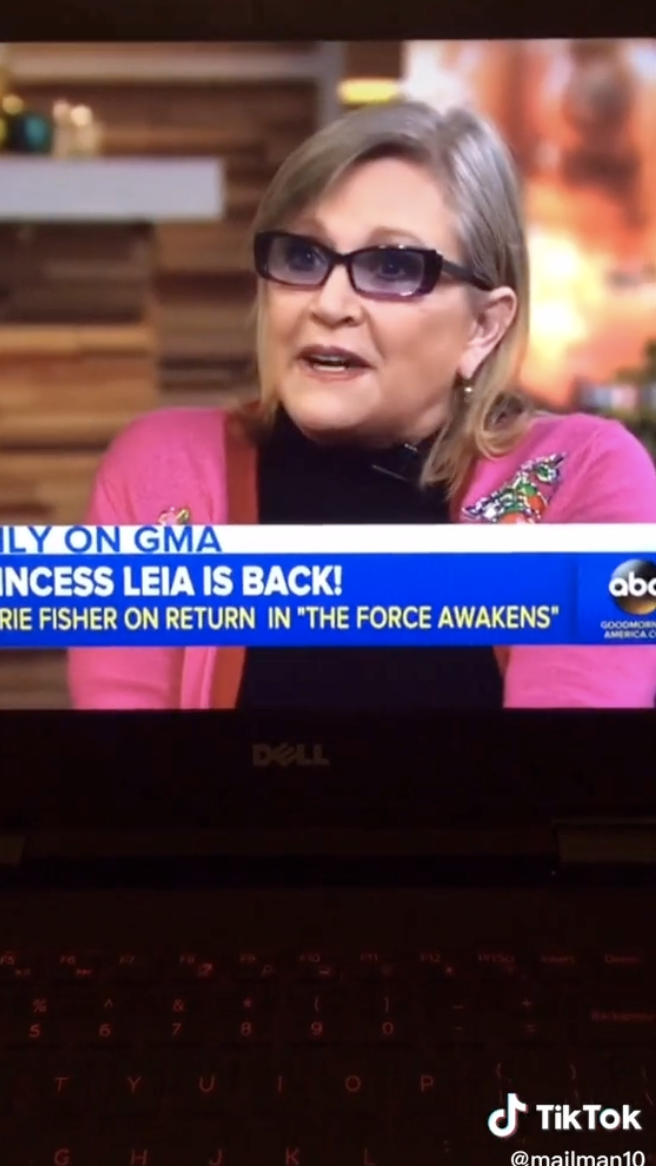 @misselizabeth1813 shared a moment from The Graham Norton Show when Emma Stone was tricked into thinking she was about to meet a Spice Girl (or two):
Emma was fully shocked and started going into fan-girl mode, but it turned out Graham was just teasing her.
And user @the_real_jackson_harper shared another moment from The Graham Norton Show, when Graham casually used the phrase, "No one told you life was gonna be this way"...
...And it took Jennifer Aniston a minute to register what he had just said.
What's your favorite moment during a celebrity interview?! Let us know in the comments!
TikTok videos not playing for you? You might need to change the settings on your device — here's how.