A trend has been circling around TikTok for a few months now, and it is still gaining viral attention. In the trend, a woman sends her male partner into a store to get a completely made-up feminine product. When the guy comes back empty-handed, the woman films his reaction. Needless to say, it's pretty darn funny:
TikTok user @liv.and.emanol sent her boyfriend into the store to find the nonexistent "Rechargeable Tampon 300." When he asked a store clerk where he could find it, he got laughed at and realized it was a prank.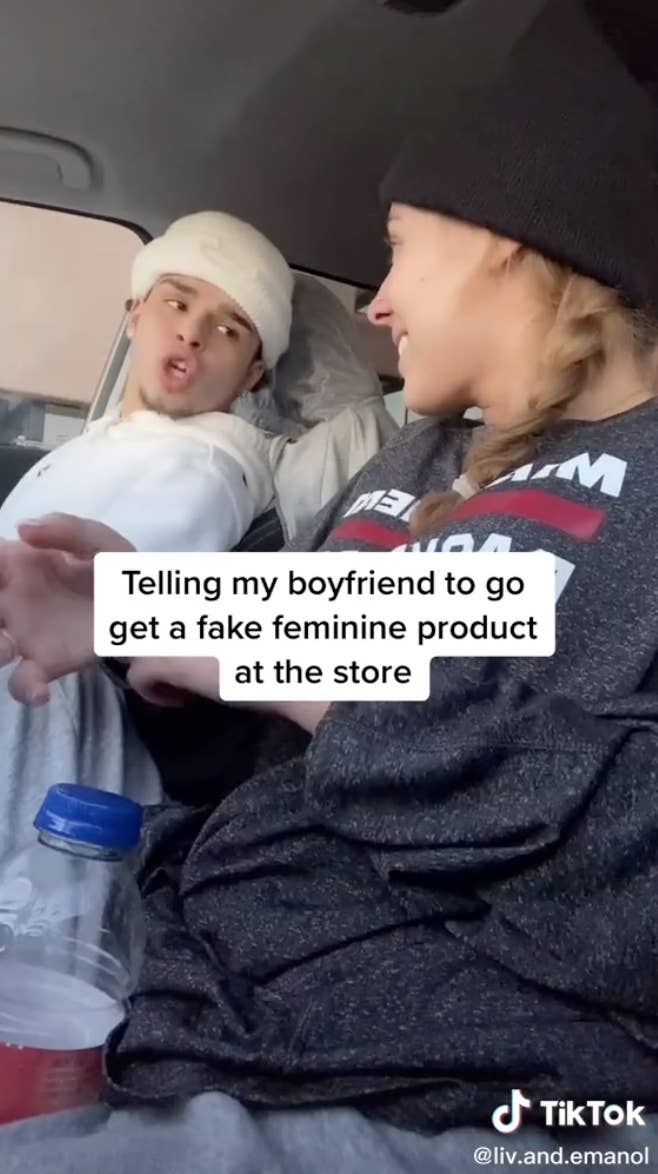 Although it is unclear who initially started the trend, one of the earliest videos I could find was from user @aaronxpia:
The woman sent her partner to get something called a "Super Jumbo Tampon with Wings." The store clerk had to call over two other people, who had no idea what he was talking about. The guy was a sweetheart though and got her Starbucks instead.
TikTok user @kyleandjade_ made her man ask for a very specific feminine product that sounds like it would be super cool...if it existed:
He asked a female employee if they sold the "Coochie Oochie 3000" and the lady laughed at him, but she was also sweet enough to double-check just in case.
@meetthethorpes tricked her partner into asking for something called the "Magic Fwen Fwen Fresh 2000":
Her man felt really dumb after he realized what he had fallen for.
The guy had three female employees trying to explain to him that a tampon rash isn't a thing, and he was trying to reason with how it might be — but he just ended up being embarrassed.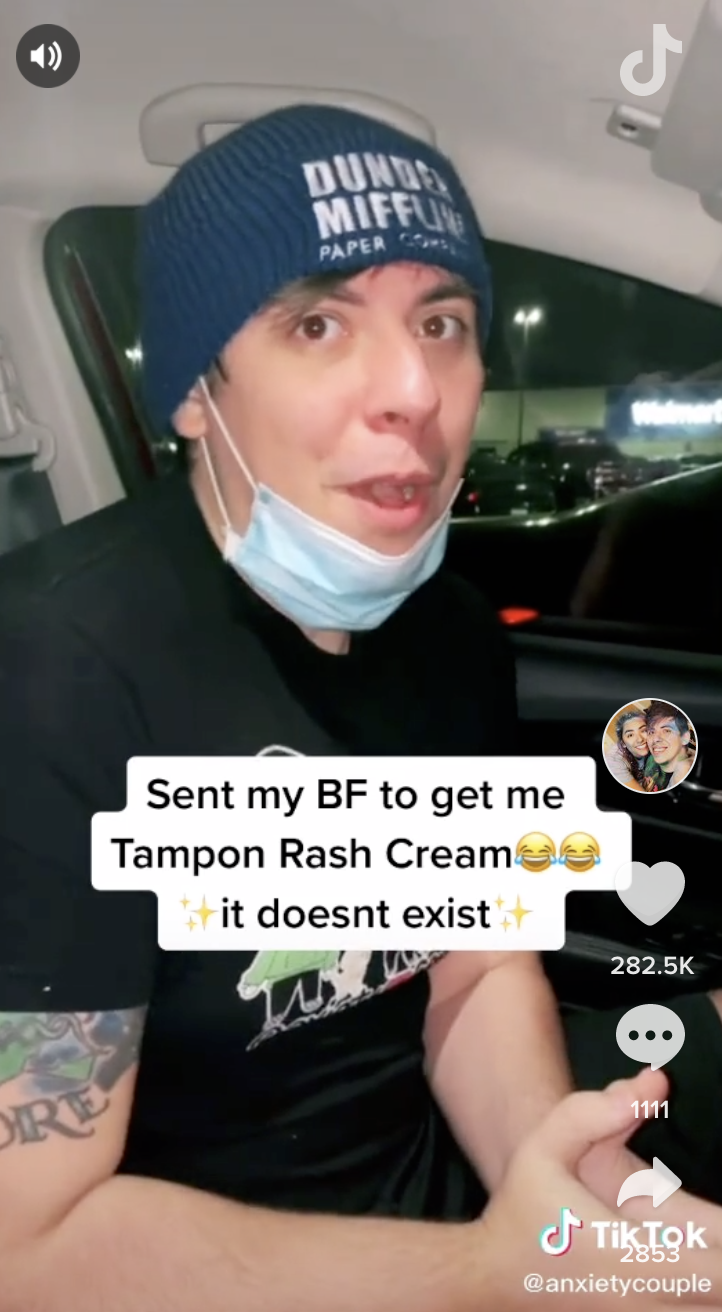 @lianajadee's boyfriend was so convincing about what he was asking for that an employee suggested he try looking at a sex store:
It was never said what he was sent in to get, but I imagine it was something that sounded...battery operated? LOL.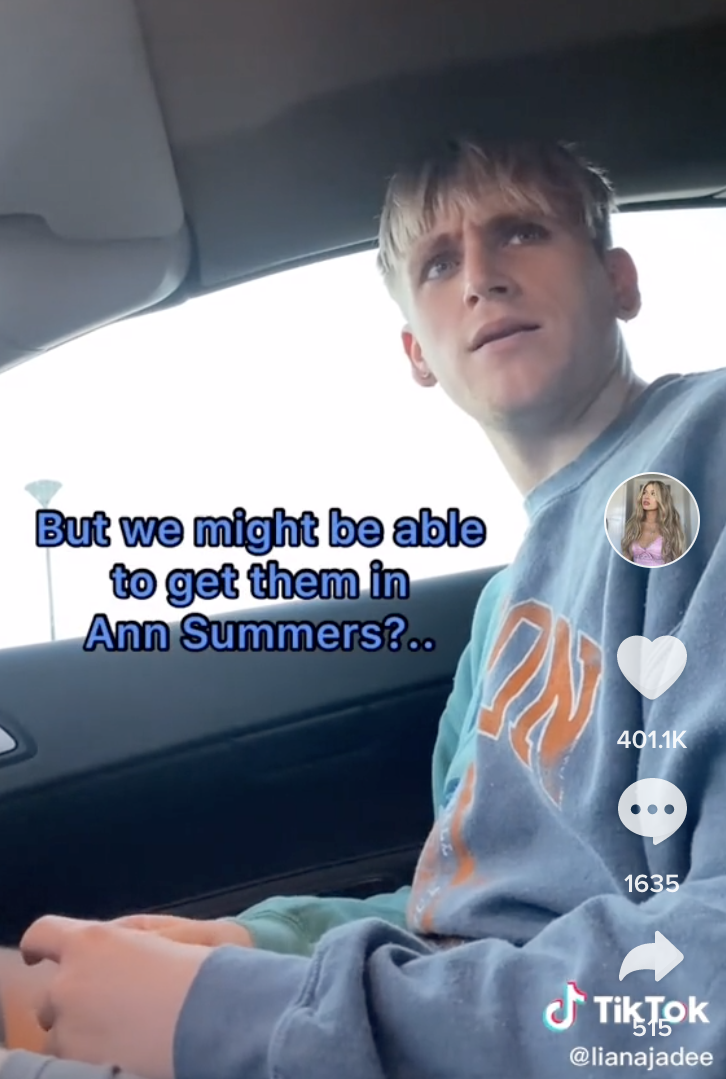 And yes, he even asked the manager.
He even asked two employees, who also couldn't find the fake product. On his way back to the car, he realized he was being pranked.
And, lastly, user @amanialzubi stressed out her boyfriend to the max as he was endlessly searching for the nonexistent "Oochie Coochie Bedazzle 350":
After the employees laughed at him, they asked, "Does your girlfriend have TikTok?" It was then that he realized he'd been duped.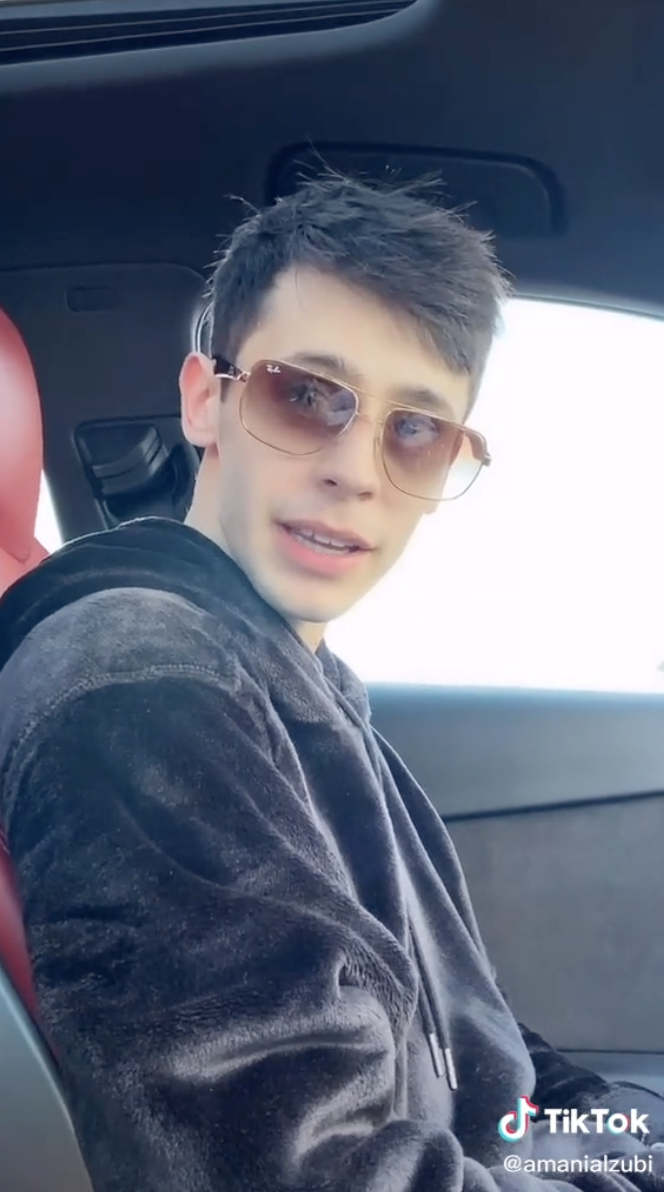 I hope you got a good laugh out of these...and, tbh, some of these sound like things I would 100% buy! 😂
TikTok videos not playing for you? You might need to change the settings on your device — here's how.