Even if you don't have a kid, you've probably heard of Peppa by now. She lives with her mummy and daddy and little brother, George. She's the main character in the British cartoon, Peppa Pig.
And since the show is British, all the characters have accents.
So, it's really no surprise that American kids are developing British accents from watching it.
The phenomenon has been dubbed "Peppa-pig syndrome" on Twitter and parents are sharing videos of their kids talking with accents.
Some parents say their kids are not only speaking with an accent, but also using British dialect.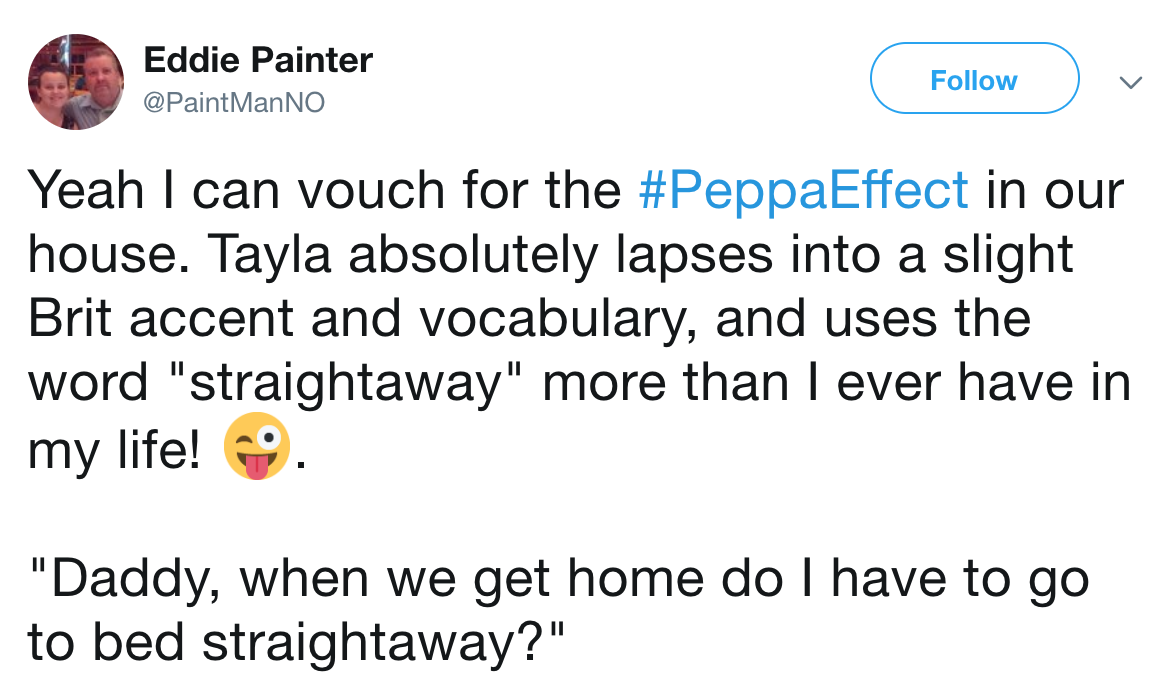 If nothing else, it's plum entertaining.

"Mummy can you turn on the telly so I can watch more Peppa?" –Kids in America

Thanks, Peppa, for expanding the vocabulary of American children.