People Are Angry At Asos For Putting Bindis In The Halloween Section Of Its Website
Twitter users are pointing out that bindis aren't traditional Halloween items.
Asos has faced an online backlash after social media users complained about the fashion site featuring bindis in its Halloween section.
The bindi is a sacred symbol in south Asian culture. Many people were quick to accuse the company of cultural appropriation.
Whilst Asos was originally lighthearted in its response to the tweets, it has since removed the products from its website.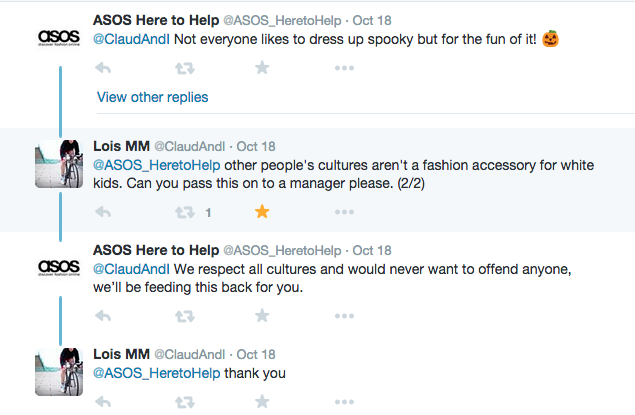 However the source website, In Your Dreams, still has bindis advertised as part of Halloween costumes.
BuzzFeed News has reached out to both companies for comment.
UPDATE
ASOS have issued the following statement:
"In Your Dreams is one of the brands available on ASOS.com. We apologise that this has caused offence as it is never our intention to knowingly offend anyone, therefore these products have been removed from ASOS.com."