TwistnRoll is a Reddit user from Lyon, France. On Wednesday morning, she took a photograph of a poem written by one of her neighbors for a woman who lives in the building.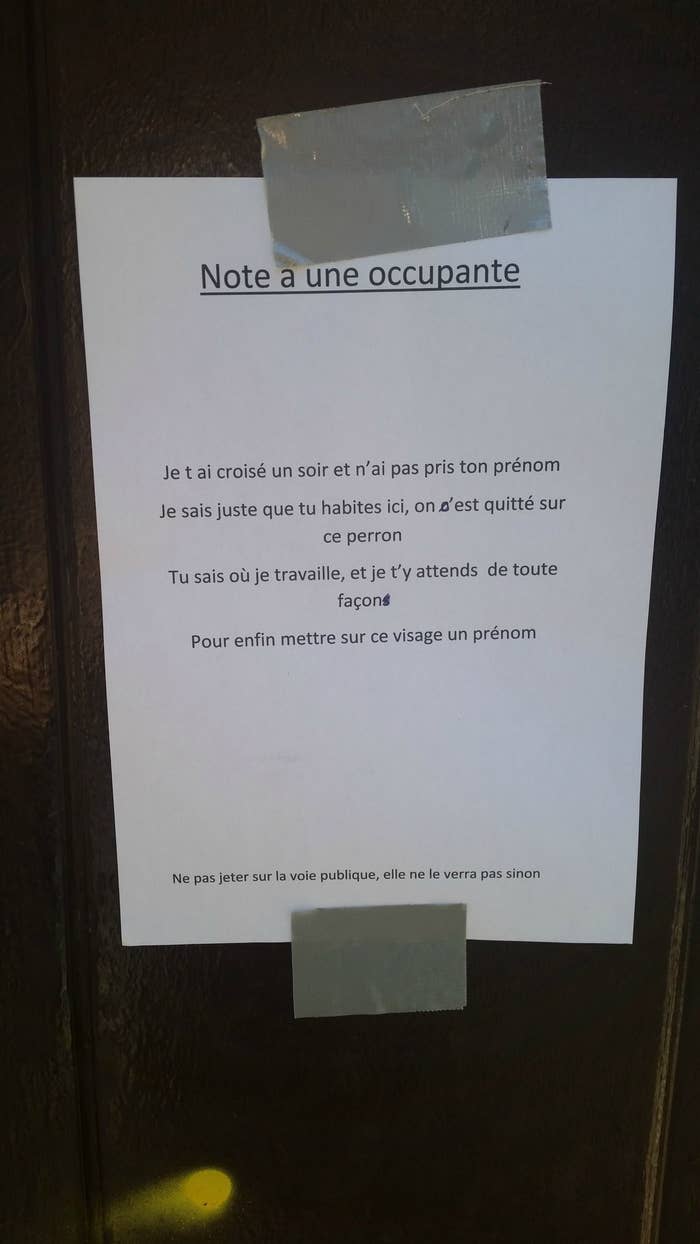 When she returned from work that evening, she told BuzzFeed France that the poem had a response: "I don't know if this is about me… What is the first letter of your name?"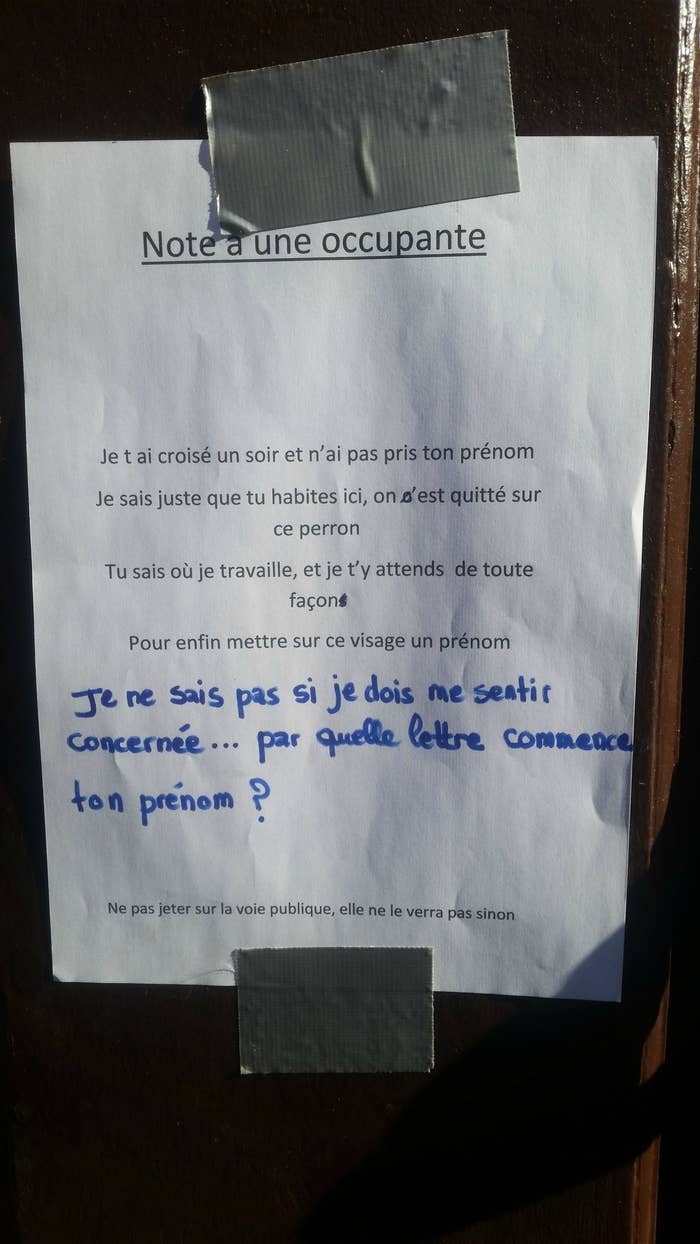 And later, another response, presumably from the original writer of the poem: "It's a Y (and this is about you) :)"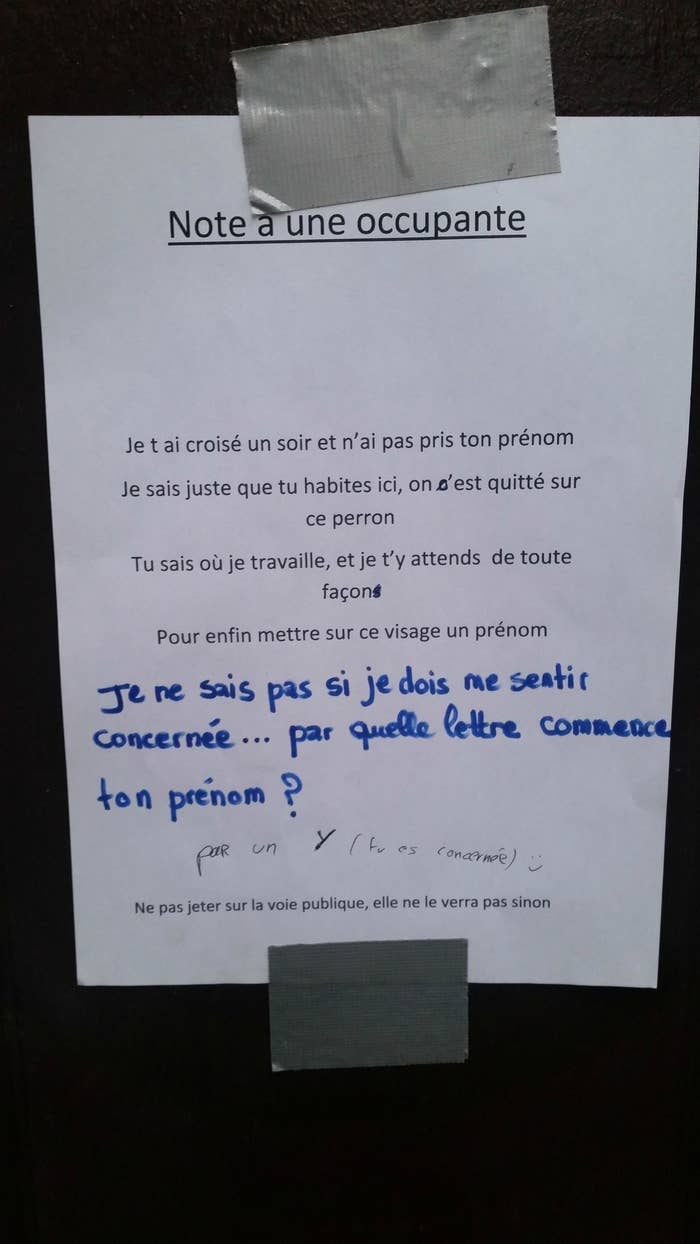 "There was nothing new when I went to my work this morning but obviously, I will let you know if there is something new," TwistnRoll told BuzzFeed France.
Sadly, the poem hasn't received any more responses. Love can wait and so will we.