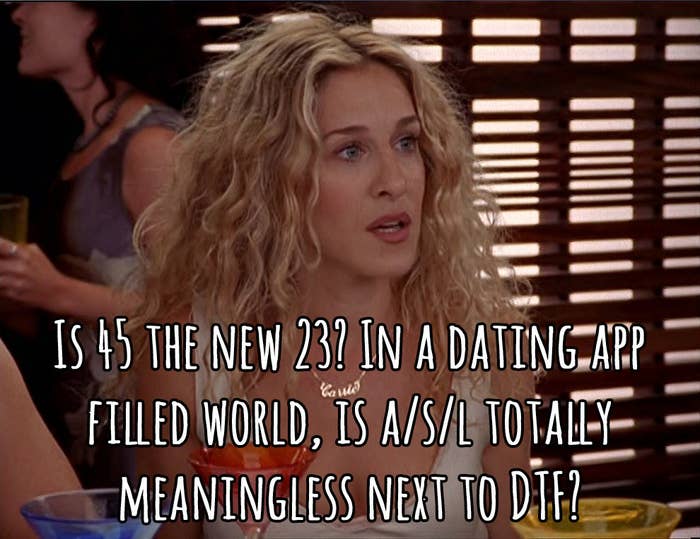 2. Trust funds and wanderlust have made men troubled, or rather I should say trouble.
3. It's not a secret that men in New York can't — and won't — commit. But I couldn't help but wonder, does a fear of commitment give you the right to disappear from my life like Casper at midnight?
4. In this desolate wasteland of rom-coms, I had to wonder, is there love out there for a woman who has finer motor control skills than Katherine Heigl?
5. How many times can you drunkenly make out with another woman before you're suddenly on the spectrum of queer? Has the straight girl's last-ditch effort at titillating men been wiped away with real sexual and romantic interest in the same sex?
6. If you'd rather get Chipotle and curl up with your iPad than get dressed to meet him, then it's already too late.
7. Can straight people be adventurous in bed without appropriating from queer people?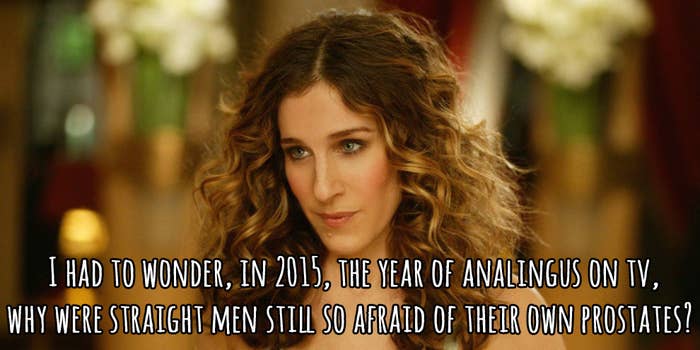 9. When a man goes down on you without any prompting, that's when you know his mother raised him right. Appropriate thank-you gifts include: eating his mom's cooking with absolutely no complaints or dietary requests.
10. I have to believe in the possibility of something more, that somewhere out there is a guy who wants to spend happy hour buying my drinks without asking me to Venmo him a few dollars for my old-fashioned.
11. Why are we so shocked that a politician would spend hundreds of dollars for a good orgasm? That's the cost of any self-respecting luxury vibrator.
12. Is Barack Obama the face of a sexier America?
13. As he ollied over an adorable pug, I saw the Occupy Wall Street sticker slapped to the bottom of his board and I had to wonder, is dating a millennial really for me?
14. Is the rakish charm of the fedora well and truly ruined? Will we ever be able to see one again and think Bogart instead of Brony?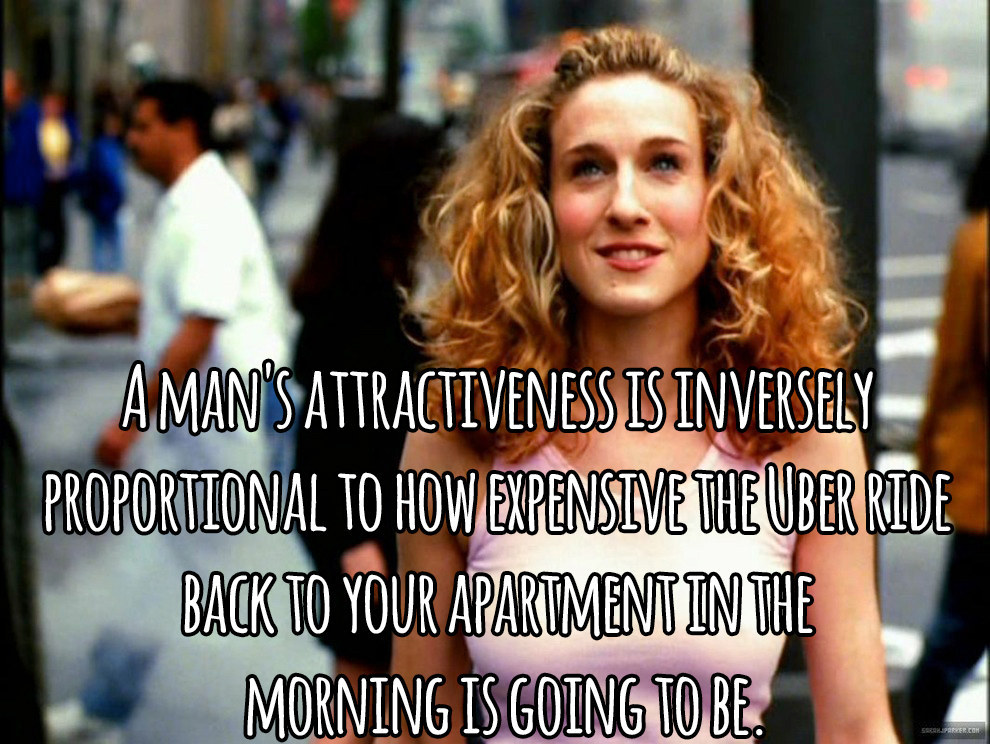 16. When in doubt, ask your friends; when in further doubt, ask Shonda Rhimes.
17. As I lay there on my white sheets, slightly ruffled from the night before, I wondered if I'd be able to come to terms with his attraction to truffle butter or if it would end up being a deal breaker.
18. He left his iPad unlocked when he went into the shower, so I let my curiosity get the better of me. I couldn't help but wonder, was I losing trust in him or was I really just curious?
19. Why do we say things in texts that we'd be embarrassed to say in person?
20. Ah, the eternal curse of the emoji, which winky face strikes the appropriate balance of sexual attraction and respect for consent?
21. Thank you, Beyoncé, for giving me hope that marriage can be sexually satisfying and adventurous.
22. Is the after-sex selfie the new notch on the bedpost?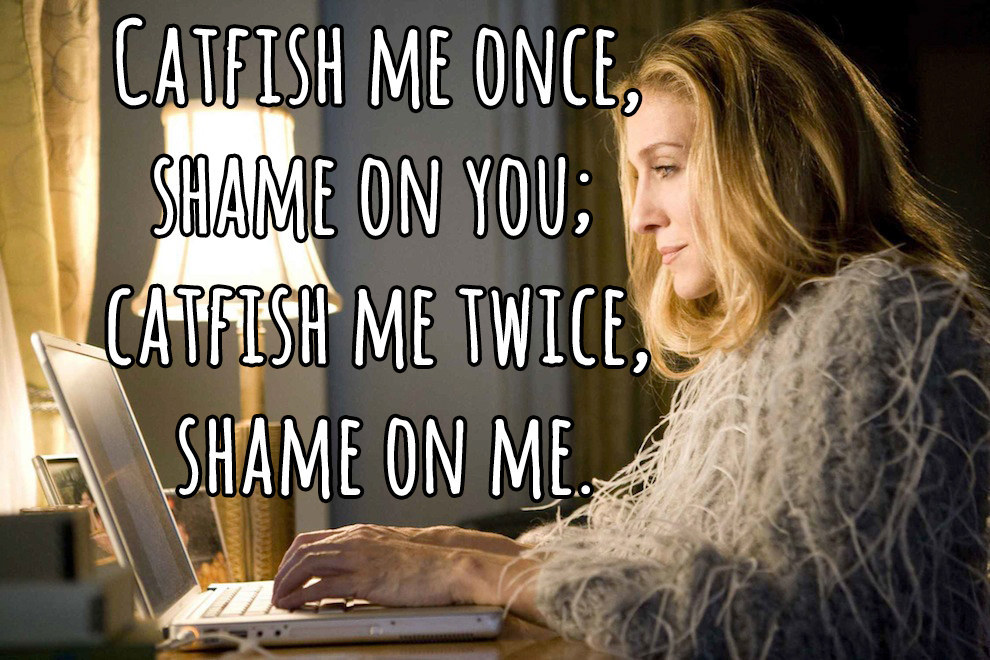 24. In a dating scene as ephemeral as Snapchat, was it possible to make a lasting impression at all?
25. I had to wonder, do these pick up artists think I don't know how to use Google? Leave that clever line for Twitter and send me a good book recommendation instead.
26. If I never swipe left on the same combination of light blue and khaki again, it'll still be too soon.
27. As I hopped on the L train that would take me from my Manhattan workplace to Brooklyn nightlife, I couldn't help but wonder if the men on this train would ever get over this man-bun phase, or if it's actually around to stay?
28. When it comes to relationships, not even Olivia Pope can be Olivia Pope. There is no white hat in love or war.
29. Can you tell someone you're having fantastic sex with that you have no interest in seeing their sketch show?
30. Was he just faving my tweets to innocently flirt and let me know I'm on his radar, or was there some kind of deeper meaning? I couldn't help but wonder, when did the rules of Twitter and dating change?
31. Just because he started sleeping with someone else and we're not seeing each other anymore doesn't mean I can't still reap the rewards of his HBO Go password.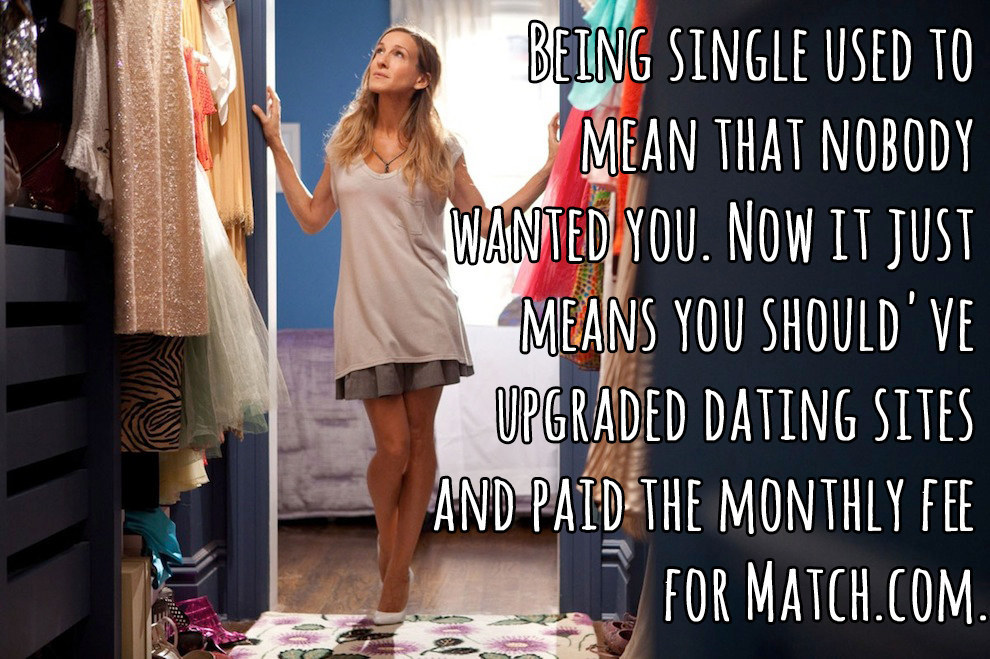 33. Is engaging in nonsexual intimacy the new sexual frontier?
34. Is OkCupid more for relationship guys, or are all these dating sites really just one in the same?
35. Would anyone understand me as well as my Suggested for You Netflix category?
36. After uploading the brunch photo to Instagram, I stared down at my iPhone 6 and wondered, Should I send him the first text today, or should I let him initiate our conversation this time?
37 I noticed his Tinder profile as I was swiping through, and I couldn't help but wonder, Could I be mad at him for not deleting his profile, or am I equally to blame since I still have one of my own in order to find him in the first place?
36. When it comes to relationships, it's always prudent to aim for a man with class over a boy with swag.
37. Even though it was a Friday night and I didn't have a date, I stayed out dancing to Beyoncé until the club closed with my girls. This, I thought to myself walking down Bleecker Street, is so much better than Netflix and Seamless.