The "Cool Zone" is now a ghostly sight, belonging in a horror film.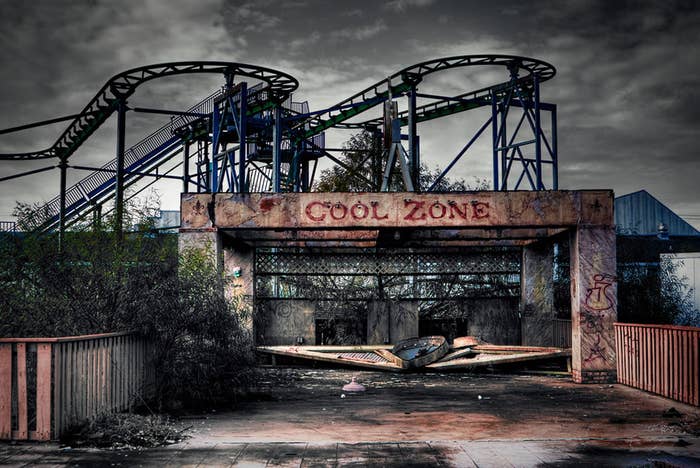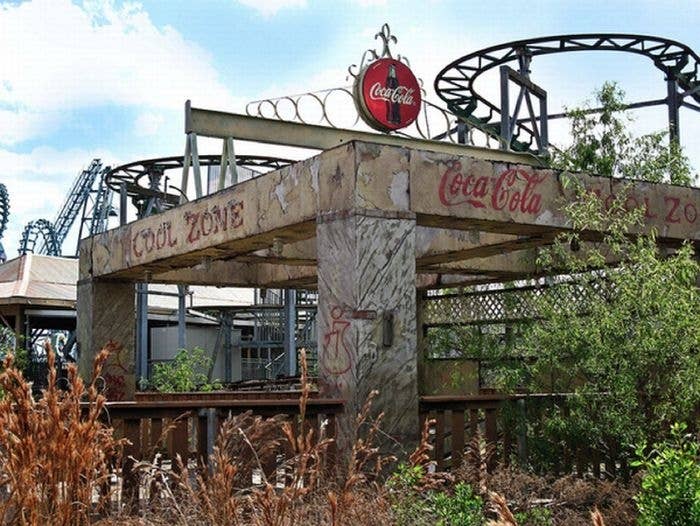 V for Vendetta - against Katrina.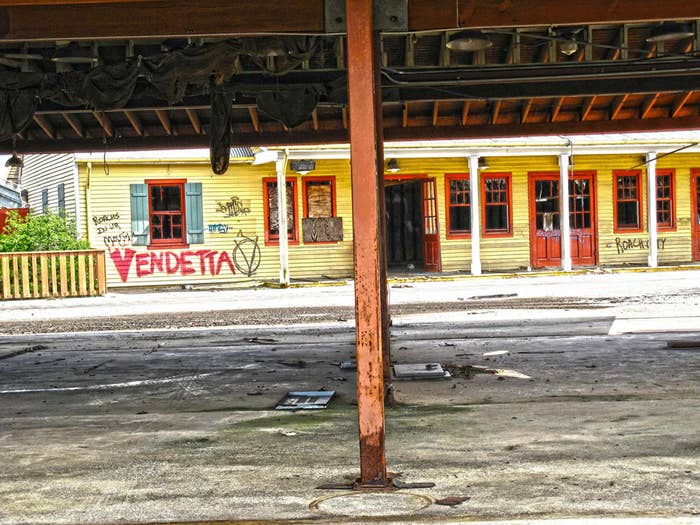 What was once a souvenir store...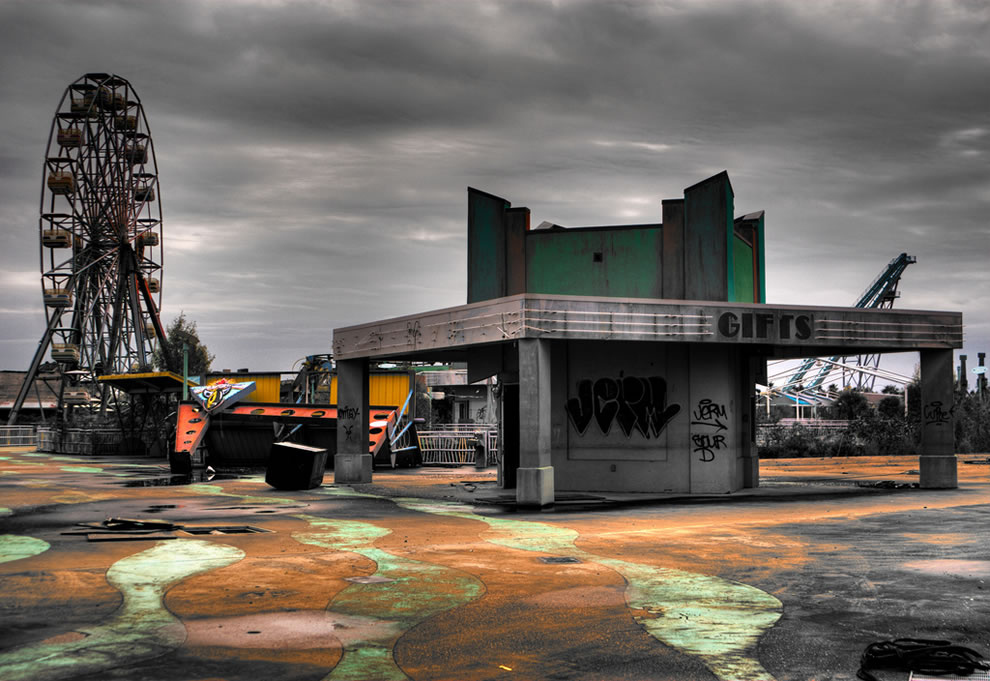 Graffiti remains the only sign of life.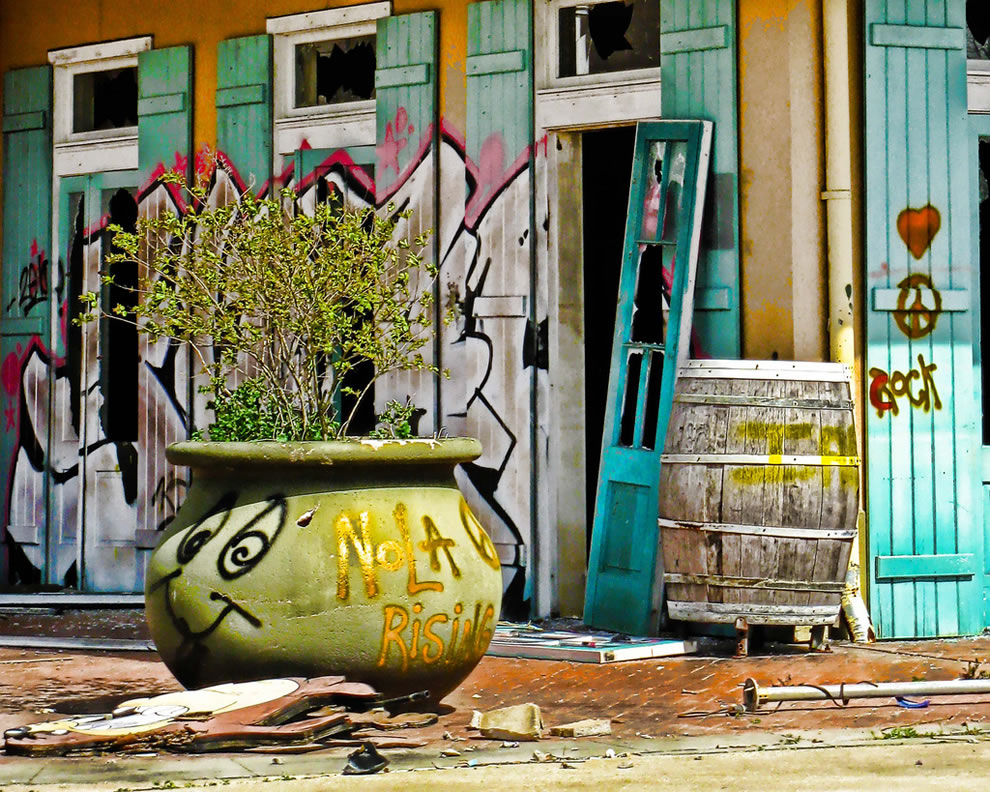 A carousel - traditionally a symbol of innocence and youth. But here it represents so much more.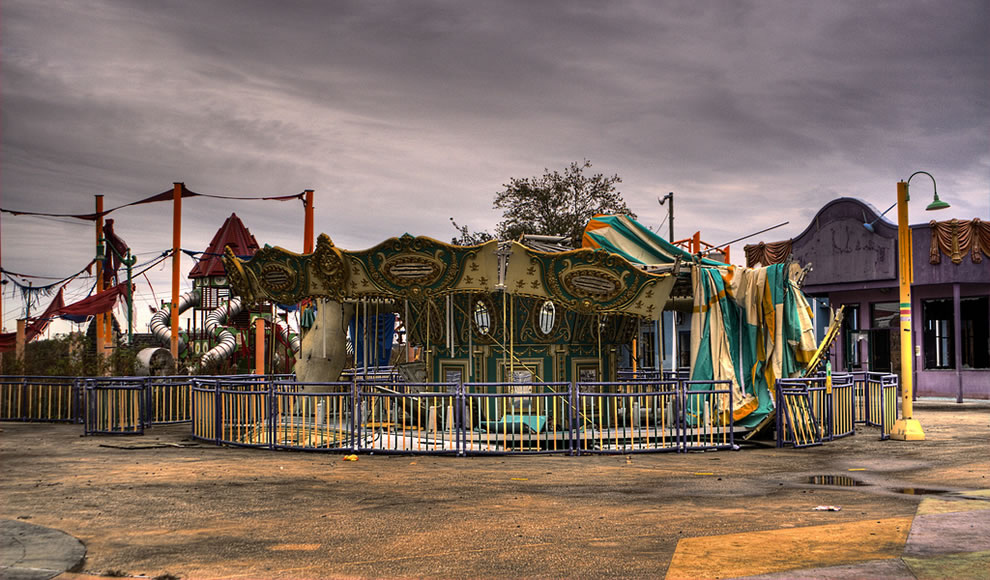 Finding beauty in abandonment...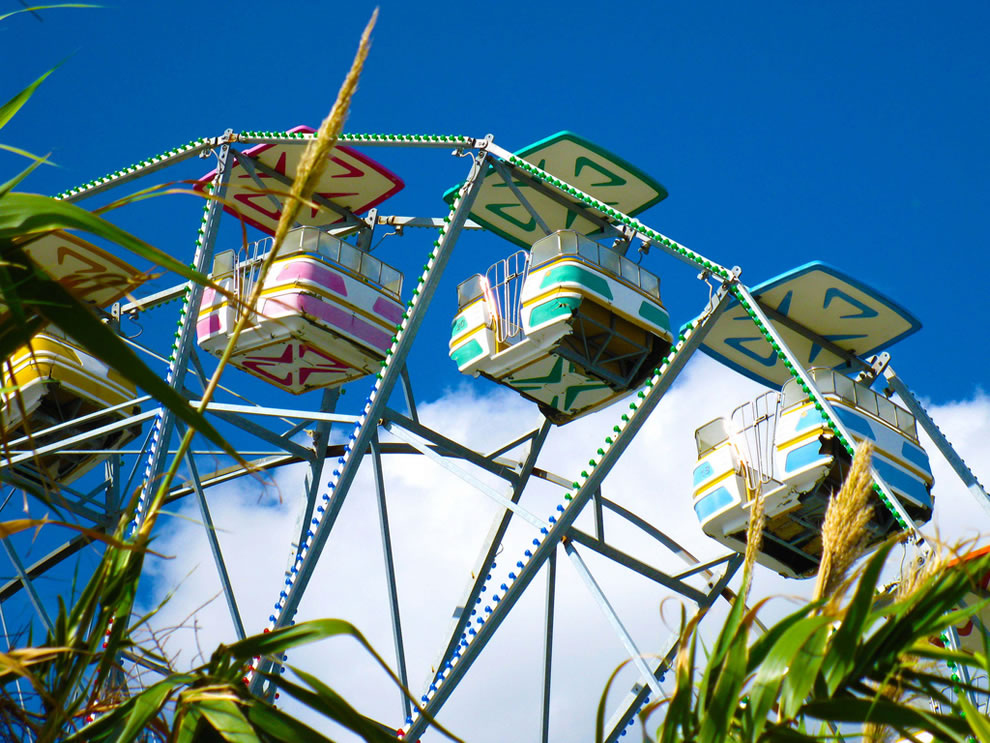 No need to wait in line for this ride.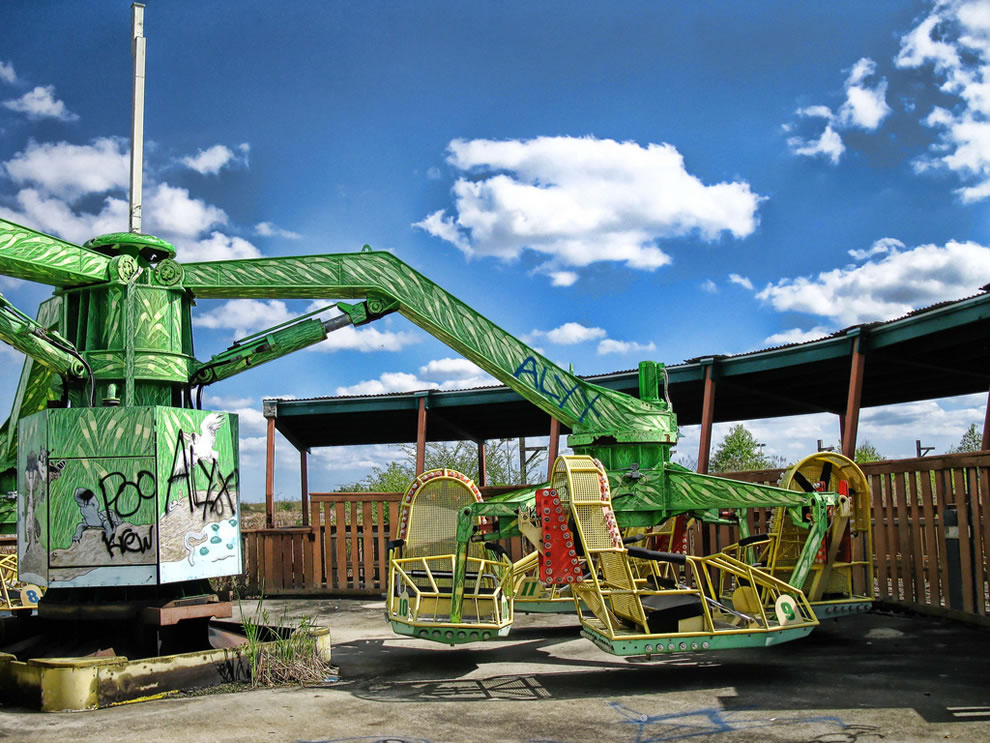 The photographer states, "Something that I've only seen in New Orleans so far is the hopeful graffiti. A lot of the graffiti throughout the park spoke of love and renewal…and cockroaches."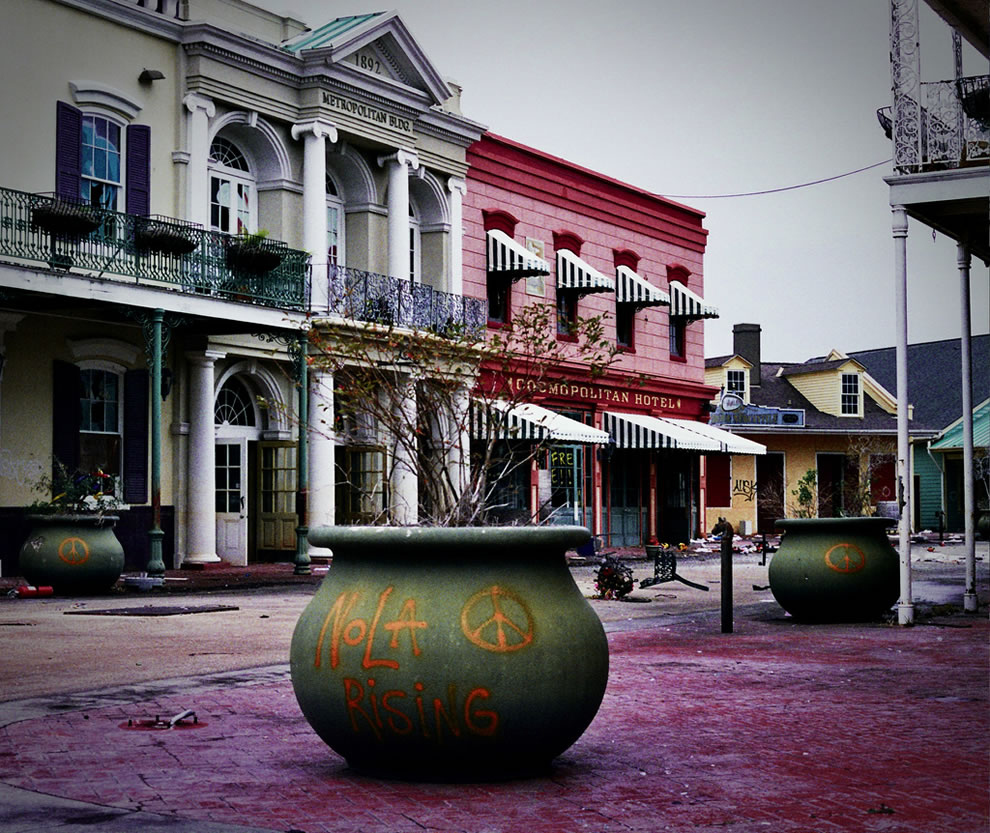 A ride once filled with laughter is now dead quiet.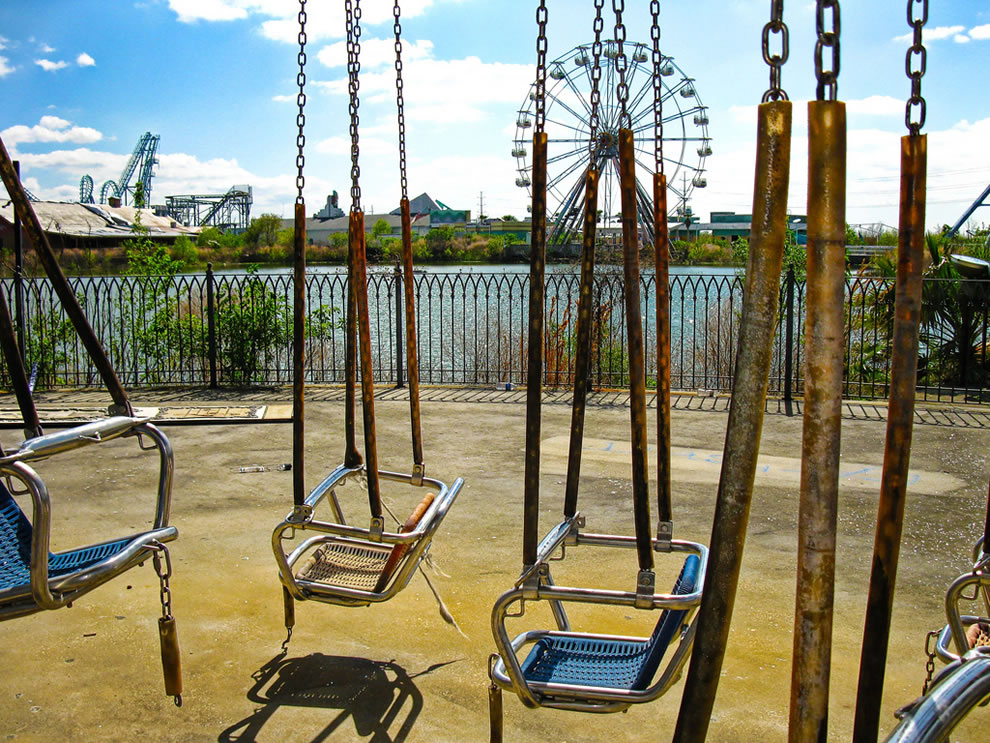 It is a ghost town.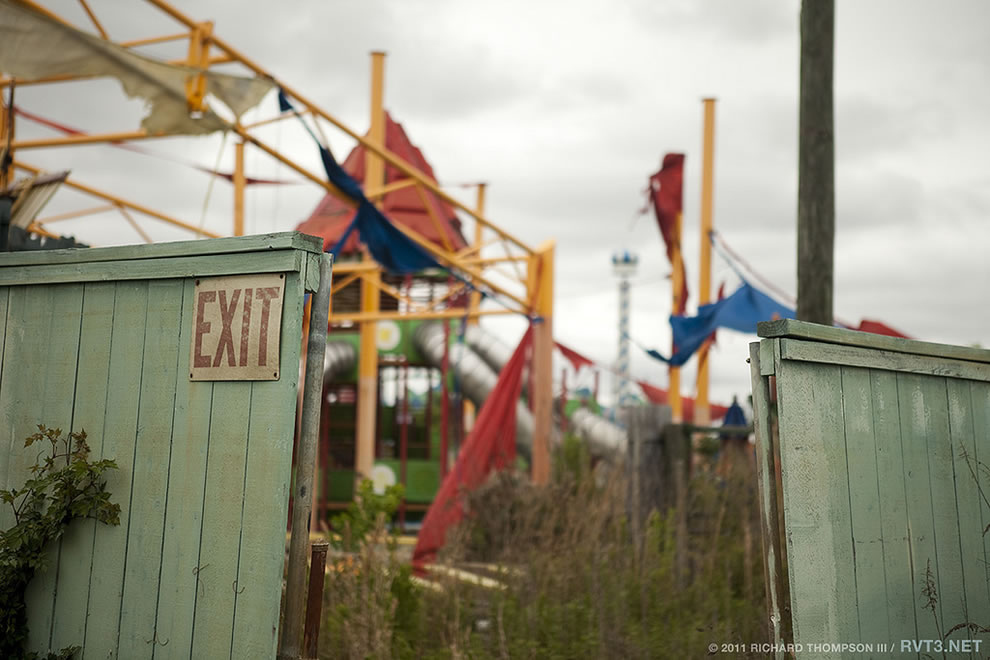 Six Flags New Orleans in 2011